If you are planning to travel to Hawaii with your family, especially with small children, you are probably wondering how to get around to see places once you are out of the airport.
In this post, we'll be talking specifically about travel to Oahu, which is the island most people travel to for vacation, and includes Honolulu and Waikiki. Oahu is much more densely populated than the other islands, so you will have more options, but some of them will also be available elsewhere such as on Maui and the Big Island, just something to keep in mind.
Oahu has a population of about a million people, so it is relatively urban and thus easy for families to get around. As you might expect, you can choose from various modes of transportation: shuttle services, private tour buses, public transit, taxis, rideshare and car rentals. Some of them include local differences that require special mention.
Are Shuttle Services a Good Option in Hawaii?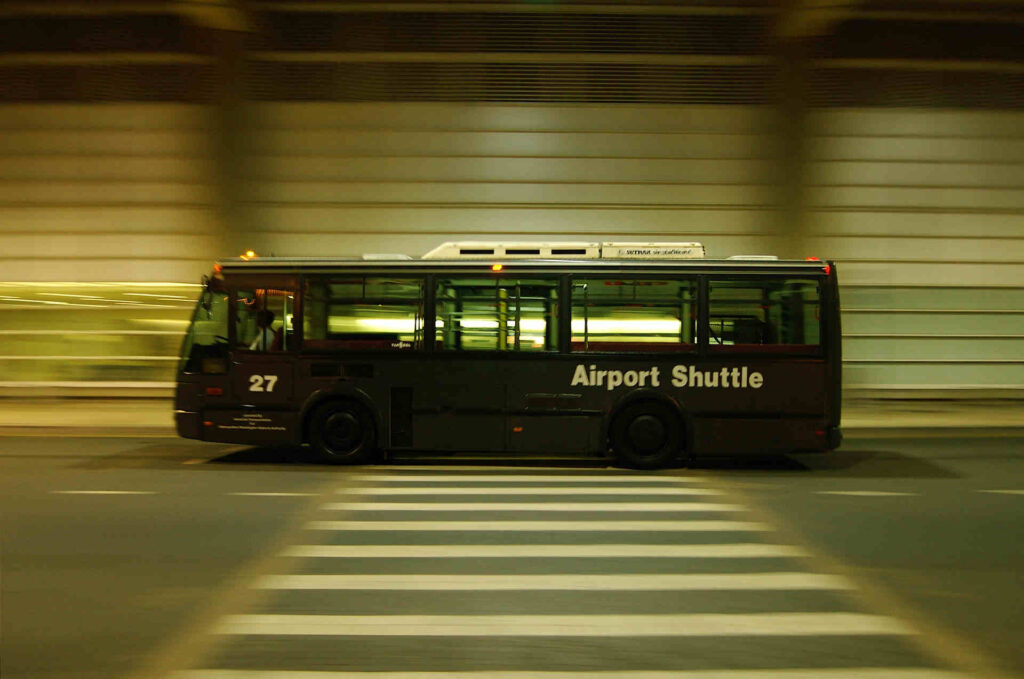 You will find there are plenty of shuttle services you can contact to pick you up from the airport and get you to your hotel and back.
The prices vary quite a bit but seem to average $20 to $30 per person round trip from the airport to your hotel in Waikiki. For a family of four, you'd be looking at $80 to $120, plus tips. Overall the prices are reasonable and not out of the ordinary compared with shuttle rates in other cities.
At the same time, I didn't really see too many shuttles at the airport, at least nowhere near as many as what I'd encounter at a busy airport like LAX. That may also explain many of the challenges tourists have encountered with local shuttle services. The reviews are often negative with people complaining that shuttles didn't show up on time or not at all. It may be that there is just not enough business for the shuttle services as people opt for cheaper alternatives. In turn, that makes it less worthwhile to transport smaller groups of passengers.
For that reason, I personally wouldn't recommend airport shuttle services in Hawaii, especially if you rely on them to get back to the airport on a timely basis.
It's also important to note that the hotels in Waikiki generally do not provide free shuttle services either. That's unfortunate but a reality we have to accept. There are some hotels right by the airport which do offer complimentary shuttle service (for example the Outrigger Airport Honolulu Hotel) but most tourists prefer to stay in Waikiki, which is a 20 minute drive away from the airport, so that wouldn't be convenient.
For what it's worth, when we checked with our hotel, they also advised against shuttle services for airport transportation. They mentioned that getting to the airport via Uber was much cheaper, more about that later.
Outside the airport, shuttle services are quite limited. Some of the larger operators offer round trips between Waikiki and tourist spots like the Arizona Memorial or the cruise terminal but again you'd have to rely on the shuttle service to be punctual when picking you up.
Are Private Tour Buses Reliable in Hawaii?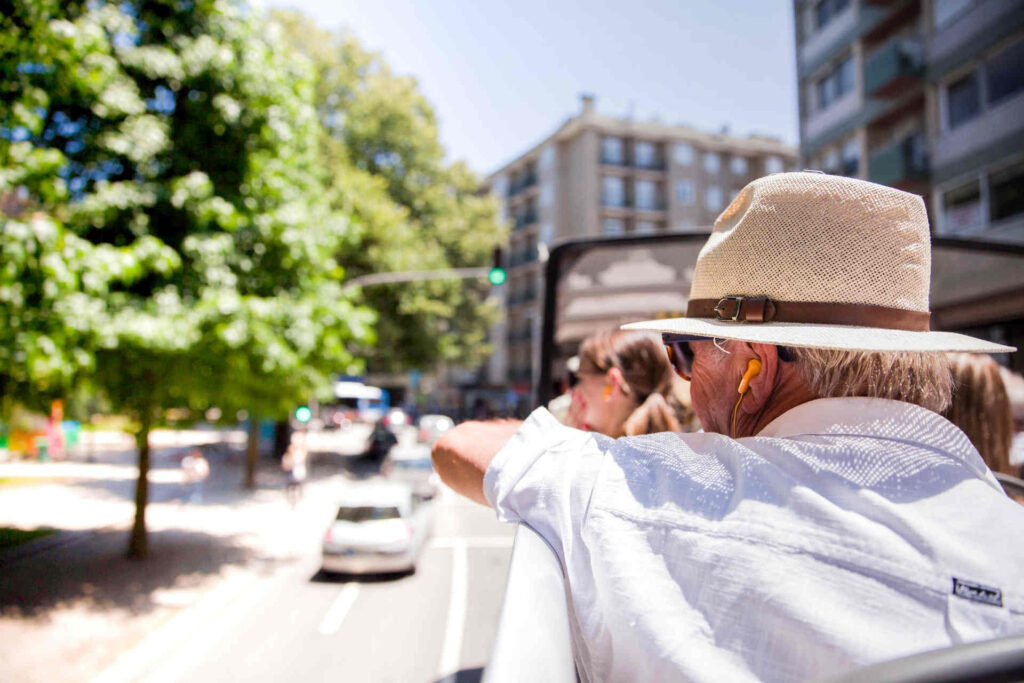 Private tour buses have a lot in common with shuttle services. In fact, some of the same companies offering shuttle services between the airport and hotels also operate tour buses around the island.
We have used a tour bus on a previous trip to Hawaii and I have to say if you can afford it, it's definitely something you should take advantage of. The so-called circle island tours can be a good deal.
Because you are traveling with a larger group and the tour bus will always stay wherever you make a stop, you won't have to worry about reliability. As long as the tour bus arrives at the beginning of the day and you are an early riser and don't miss the bus, everything should be fine.
Within a day, you can travel up and down the entire island and see the most popular attractions. It's important though to do your homework though and make sure the tour covers all the stops you want to see (i.e. Hanauma Bay, Dole Plantation, Pali Lookout, North Shore, Pearl Harbor, Iolani Palace, Byodo-In Temple etc.). You get what you pay for.
Is It Better to Choose Rideshare (Uber/Lyft) to Get Around Hawaii?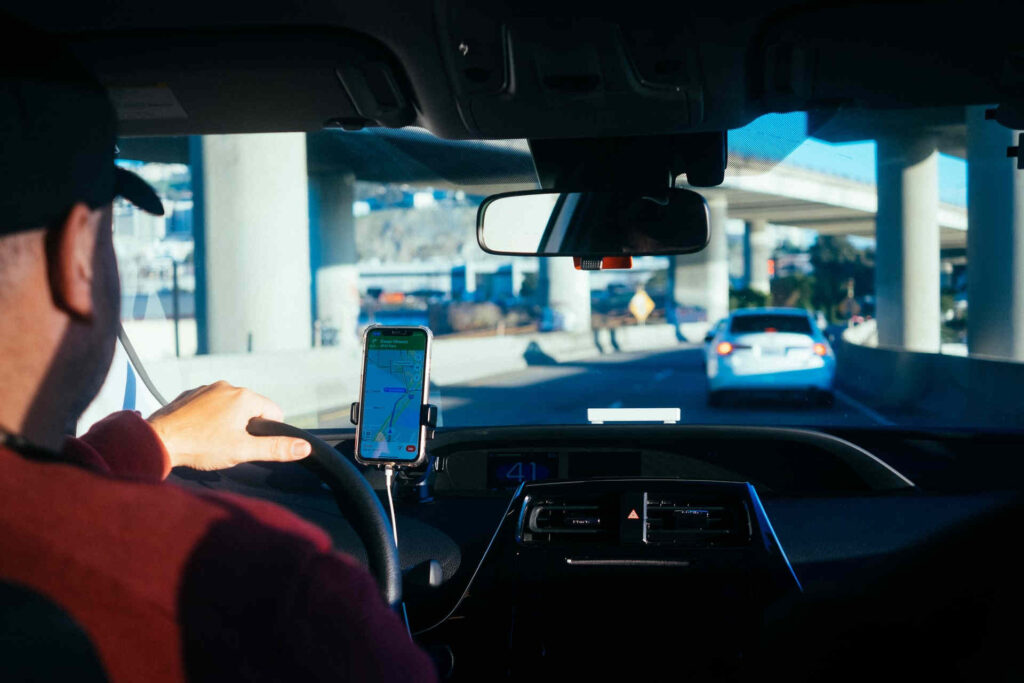 This is something we also considered early on. As a family traveling with small children, the main concern we had was the lack of child seats. I understand that Uber has child seat options in some cities but Honolulu didn't appear to be one of them. So right off the bat, there were a couple of obstacles.
For one, the Uber or Lyft driver could simply turn us down if they thought there was a risk on their part and they'd be assuming liability. When we talked to our hotel staff later on, it turned out that this risk was not that likely. They mentioned that the law exempted drivers from having to provide child seats. I also looked into it myself but only found that licensed taxis and shuttle operators were exempt. Rideshare seemed less certain. Either way, it's apparently very common for Uber and Lyft drivers to give rides to families with children there. You won't have to worry about being turned down.
However, regardless of local laws and liability, you'd still have to accept the safety risk without child seats. What if your driver got into an accident? It's a terrible thought but things like that can happen and would you be able to live with it if your family got hurt as a result? Admittedly, you could still mitigate this risk by bringing your own child seats or perhaps buying them locally but it's not going to be very practical.
On the other hand, local rideshare can be extremely convenient. Oahu is a relatively small island and many of the places you want to get to are just short rides away, typically less than 20 minutes. The drive from Waikiki, which is all the way in the South, to the North Shore is just an hour or so. For longer rides like that, there are other options besides Uber of course, but that gives you an idea of what's possible. You never really have to worry about being stranded anywhere as long as you have your smartphone with you.
Are Car Rentals a Good Option for Getting Around Hawaii?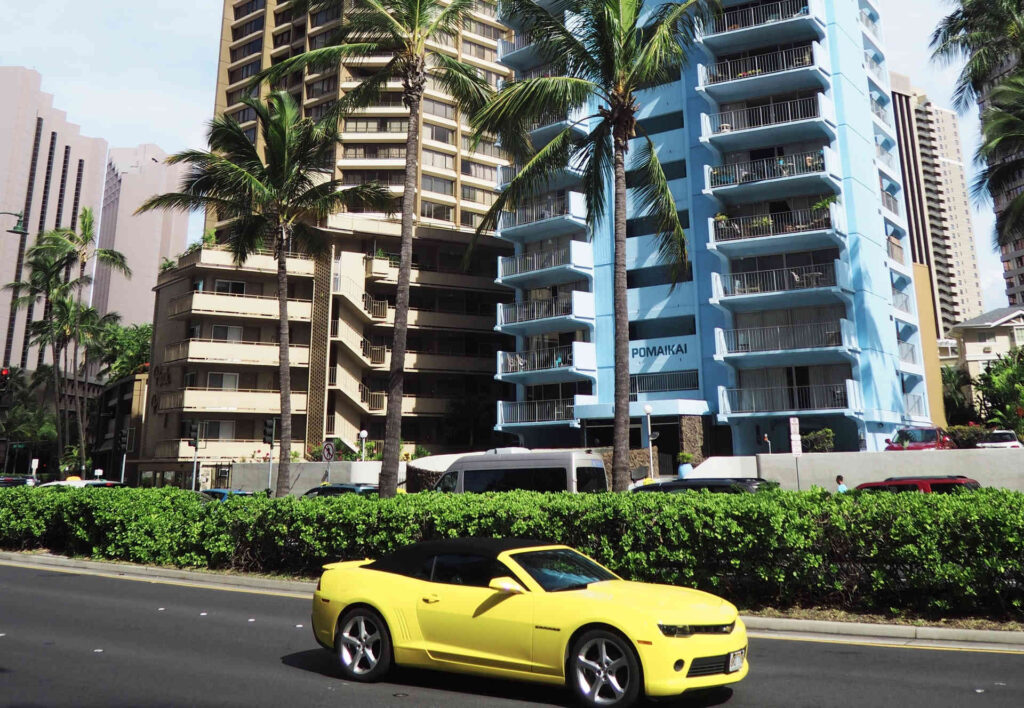 On some of the less densely populated islands like Maui, car rentals are an absolute must. Attractions like the Road to Hana cannot really be done without a car. It's a different story though on Oahu and Waikiki in particular. You have plenty of alternatives to choose from and even with car rentals there are number of things to look out for.
If you are traveling with young children, you will also have to consider child seats, though this is easier than with rideshare. As you will have your rental car with you longer, you can leave child seats in there when you park and won't have to take them with you every time you get out. Traditional car rental companies like Hertz and Enterprise also offer car seats, though usually at extra cost. It may also be worthwhile to buy them locally, especially if your kids only require less costly booster seats.
One significant downside with car rentals is the cost of overnight parking. Many of the hotels in Waikiki charge $30, $40 and up for parking per night. Yes, it's that expensive.
Additional costs you have to consider with rental cars are of course the rental rates (very high these days) and gasoline, which in Hawaii is significantly above the national average, just like many other things that have to be imported there. I found the cost of gasoline in Hawaii to be comparable to what you are getting in California, between $4 and $5 per gallon these days. If you are from Texas or other states with relatively cheap gas, that can come as a bit of a surprise.
One important thing to point out is that there are also other options besides traditional car rentals. You have probably heard about car sharing services like Turo, which also operates in the continental U.S. and works like Airbnb for cars, meaning you basically rent someone else's private car. There's also a popular local Hawaiian option called HUI, which you may want to check out and compare against rates on Turo.
What About Taxis? Are They Affordable in Hawaii?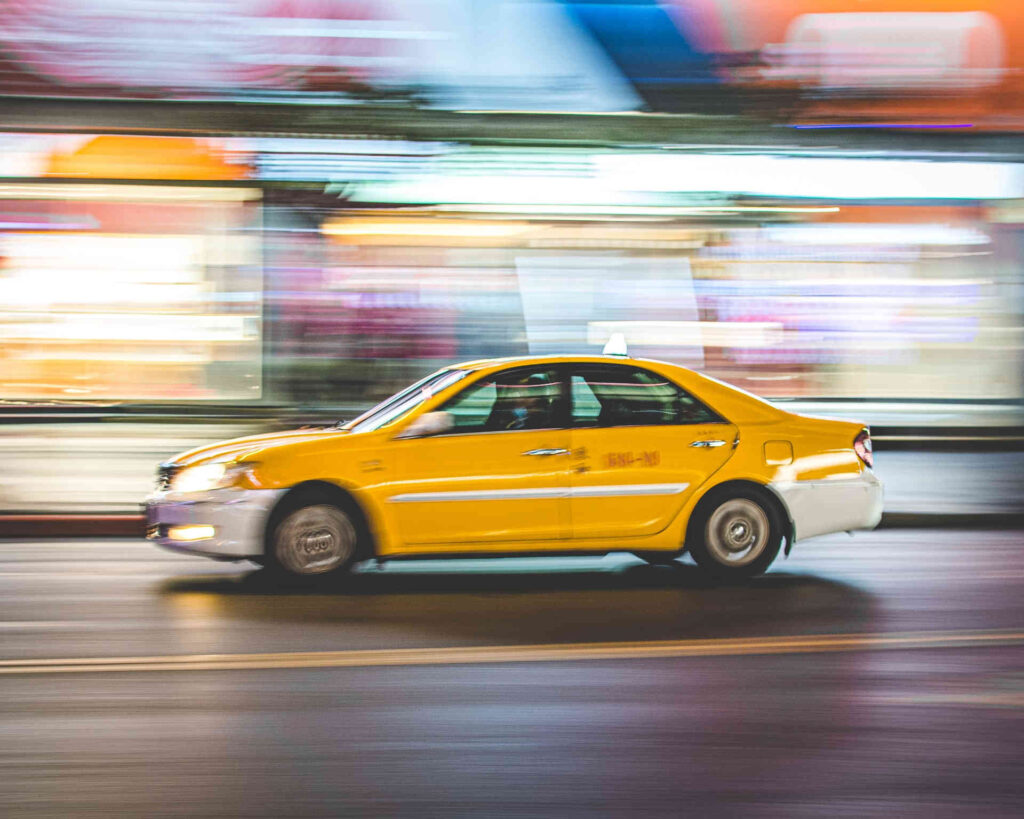 From what I have seen, taxi service in Hawaii faces many of the same challenges as elsewhere in the U.S. Their rates are typically not competitive.
There are taxicabs of course but they are not nearly as common as rideshare options.
Some of the hotels in Waikiki seem to have special arrangements with taxi companies. As we were leaving with our suitcases, the hotel staff mentioned that they could get us a taxi and the one way cost to the airport would be just $40.
That was still a little more than than the cost of UberX but less than UberXL at the same time. I guess it depends how many people you have with you and how big the taxi is.
For most tourists, though, unless the taxi happens to be more convenient somehow or they need to avoid surge pricing on rideshare, it is difficult to recommend taxi service over the alternatives.
Is Public Transportation in Hawaii Any Good? Is Bus Service on Oahu Convenient for Families?
The local bus service on Oahu, Hawaii is literally called The Bus and it covers the entire island. If you are traveling with small children, then public transportation is something you should seriously weigh as a practical option.
The most popular bus routes have buses coming and going every few minutes, so the wait times are not that bad, especially on weekdays and Saturdays. Waits on holidays and on Sundays can be longer, as much as 40 to 60 minutes, especially on less popular routes but you can also time your departure. Just check the schedule on Google Maps or Apple maps, so you don't have to waste time sitting at the bus stop.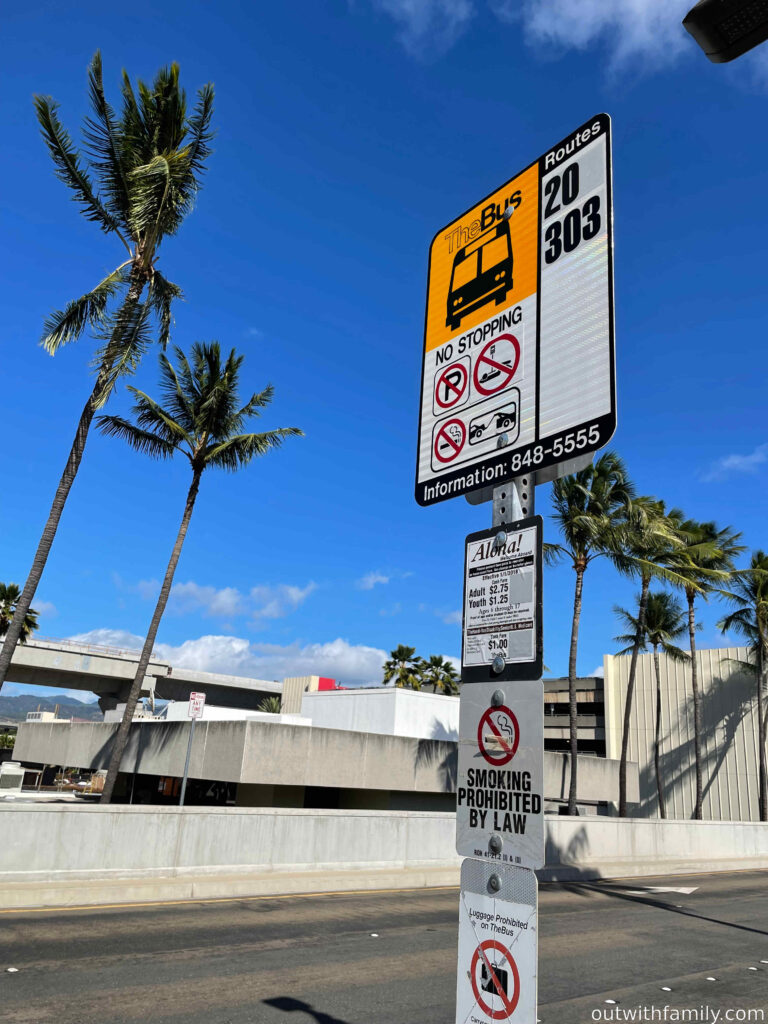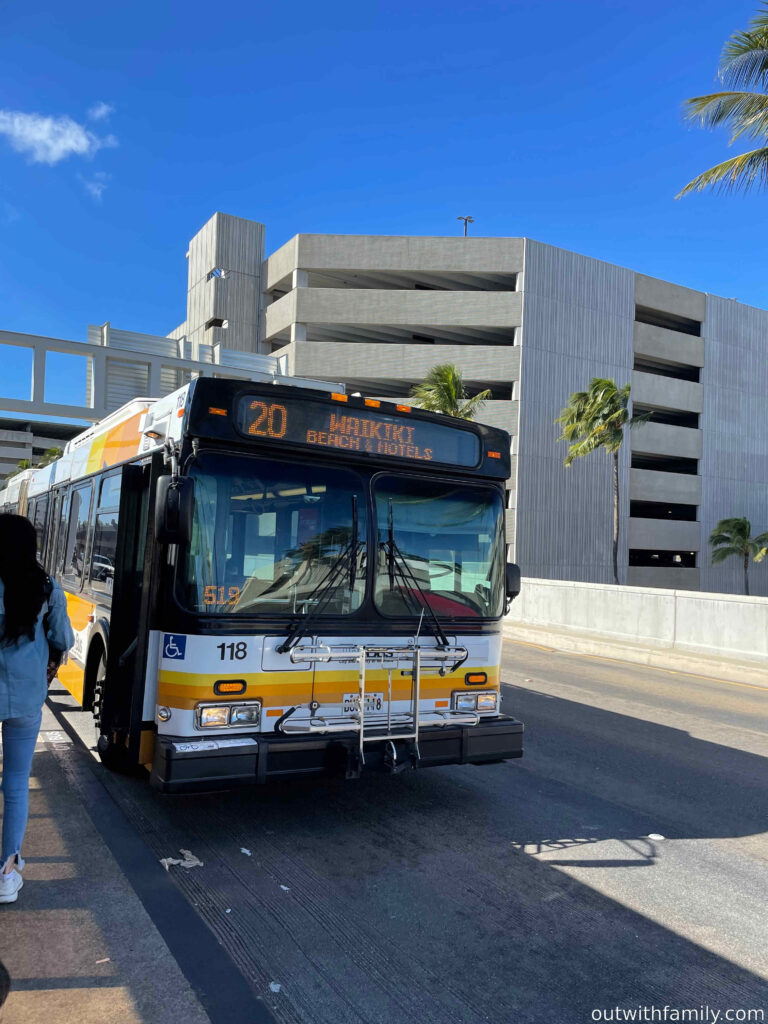 While you are on the bus, you'll also see more of the city and have time to check other things and plan the rest of your trip on your phone.
One advantage of traveling by bus is that you won't have to worry about child seats. Not that they are present, but obviously there's little risk even if the bus was to get into an accident. The one risk you have to consider these days is public health as there will be other people on the bus with you. The other passengers on the bus tend to be a mix of locals, including elderly people and teenagers, as well as other tourists. In that respect, the bus service seems relatively safe.
The major downside with the bus service is that it typically takes at least twice as long to get to places as opposed to rideshare. It could take you 40 minutes to 1 hour to get to some place by bus when the same trip on Uber would have taken just 20 minutes or so.
On the other hand, there's no question that bus rides on Oahu are extremely affordable. The prices are very low for what you are getting. Currently, it's just $2.75 each way for adults and $1.25 for youth (6 to 17 years of age). Children under 6 are free. But that's not all, the fares are capped when you buy their reloadable bus card called Holo. With the Holo card, transfers within 2.5 hours are free and there's a daily cap of $5.50 for adults and $2.50 for youth. This way bus rides become very economical when you plan to be out all day.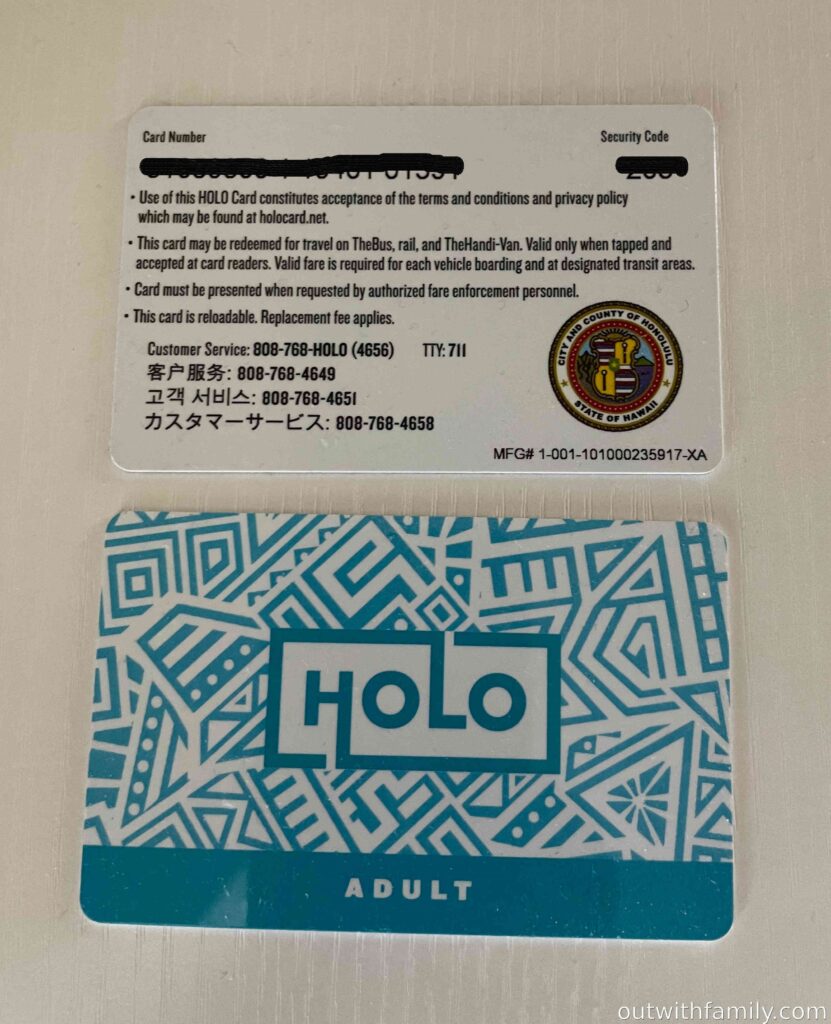 Without the HOLO card, you will have to make sure you have cash on you to pay the bus driver. They won't give out change, so that's another reason the HOLO card is recommended. You may be wondering where you can get the HOLO card and if there's an extra charge for the HOLO card itself.
The good news is there's no extra charge for the HOLO card and it's widely available. You can get the HOLO card for adults at most 7-Eleven's and ABC stores, which are ubiquitous throughout Waikiki, plus many other locations. Just remember to have cash on you to buy the card as the convenience stores won't take credit cards for them. The discounted youth cards seem to be available at select transit centers only but frankly the difference is so small, you might as well just get the adult card for them too rather than going out of your way to save a couple of dollars per day.