1. Dallas Zoo
Established in 1888, the Dallas Zoo has been a beloved destination for generations of families seeking a memorable and educational day out. Sprawled across 106 acres, this remarkable zoo is home to over 2,000 animals, making it an extraordinary place to connect with nature and learn about the world's diverse wildlife.
One of its most significant highlights is the Giants of the Savanna exhibit, where visitors can witness elephants, giraffes, zebras, and other African species roam freely in a spacious habitat.
Moreover, the Dallas Zoo takes pride in its exceptional educational programs, ensuring that visitors of all ages can engage in learning about wildlife and the importance of conservation. Families and children can participate in interactive experiences, animal encounters, and informative presentations delivered by passionate experts to foster a deep appreciation for the animal kingdom.
A must-see attraction at the Dallas Zoo is the Simmons Hippo Outpost, which features an immersive underwater viewing area, that allows guests to observe these majestic creatures up close.
For those seeking adventure and thrills, the zoo offers a range of exciting experiences, including the Endangered Species Carousel and the Serengeti Grill, where visitors can enjoy a delectable meal while overlooking the savanna.
Additionally, amenities like stroller rentals, family-friendly dining options, and numerous play areas throughout the zoo cater to the needs of young visitors and their parents.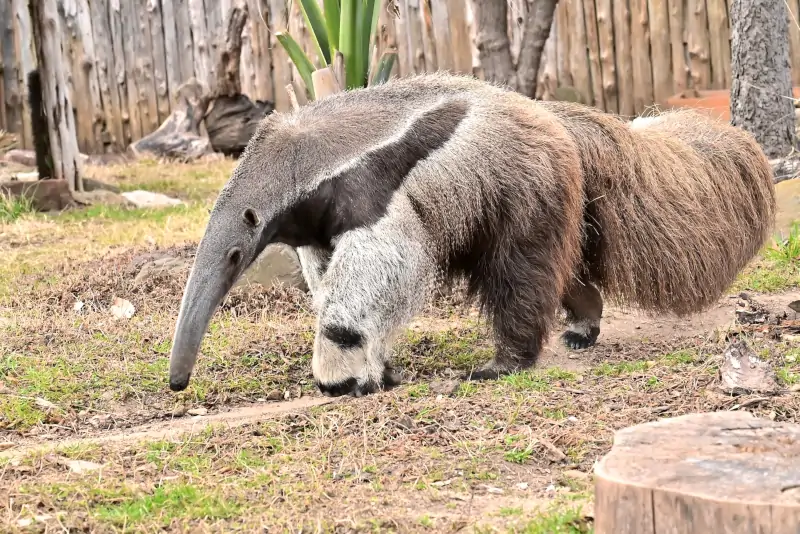 Address: 650 S. R.L. Thornton Freeway Dallas, TX 75203
Website: https://www.dallaszoo.com/
2. Dallas Arboretum & Botanical Gardens
The Dallas Arboretum and Gardens is a 66-acre botanical wonderland that offers a blend of nature's beauty and artistic horticulture.
Stepping into the Dallas Arboretum and Gardens is like entering a living canvas, where carefully curated gardens showcase an array of seasonal blooms and verdant landscapes. From vibrant tulips in spring to majestic sunflowers in summer, each visit promises a unique spectacle of colors and fragrances.
The arboretum boasts an awe-inspiring collection of over 2,000 azaleas, making it one of the most extensive displays of these beautiful flowering shrubs in the South.
Visitors can wander through the Jonsson Color Garden or the Margaret Elisabeth Jonsson Ross Reflection Pool for a tranquil and contemplative experience.
The Rory Meyers Children's Adventure Garden is a paradise for younger visitors and offers interactive exhibits and hands-on activities that encourage learning and play. Kids can explore the wonders of nature through exciting adventures like treetop walks, exploring a Texas Skywalk, and discovering the secrets of a kaleidoscope.
In addition to its enchanting gardens, the Dallas Arboretum hosts a variety of events and activities throughout the year, including seasonal festivals, outdoor concerts, and art exhibits, making every visit a new and enriching experience.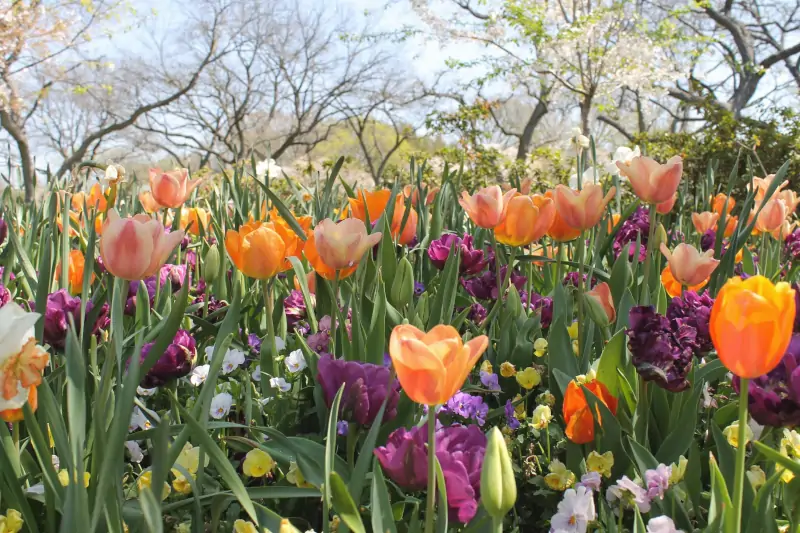 Address: https://www.dallasarboretum.org/
Website: https://www.dallasarboretum.org/
3. Dallas World Aquarium
Located in the heart of downtown Dallas, the Dallas World Aquarium boasts a remarkable collection of animals from different ecosystems around the globe.
One of the main highlights of the Dallas World Aquarium is the 20,000-gallon walk-through tunnel known as the Cenote exhibit. As guests venture through the tunnel, they find themselves surrounded by an array of vibrant fish, rays, and even a few elusive sharks, providing an up-close encounter with marine life from all angles.
In addition to marine and rainforest creatures, the aquarium also houses a variety of intriguing birds, mammals, and reptiles, making it a truly diverse and comprehensive zoological experience.
Families and children will find the Dallas World Aquarium to be a delightful and educational outing. The interactive exhibits and daily animal encounters ensure that kids have an engaging and hands-on experience with the natural world.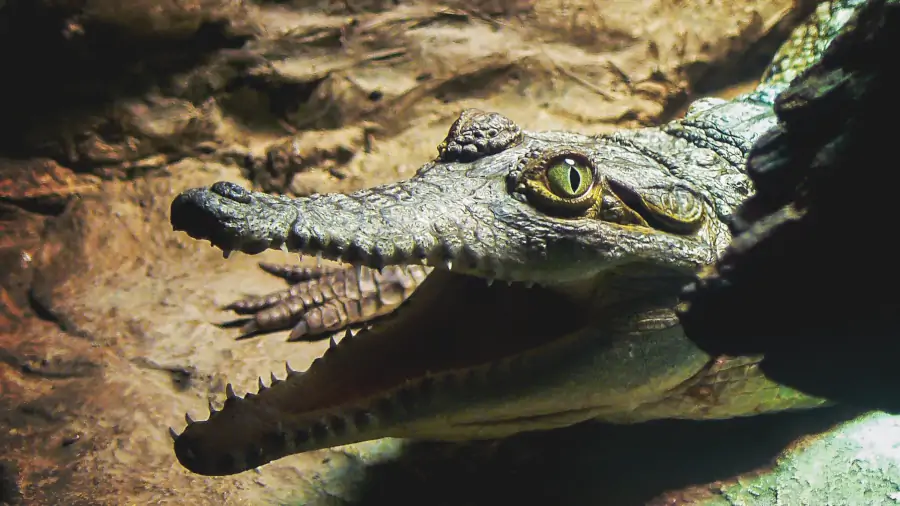 Address: 1801 N Griffin St, Dallas, TX 75202
Website: https://dwazoo.com/
4. Dallas Cowboys
The Dallas Cowboys are one of the most iconic and beloved franchises in the National Football League (NFL). Throughout the years, the Dallas Cowboys have been synonymous with some of the greatest players and coaches in NFL history.
The Cowboys' fan base is fervent and unwavering, and their games are a spectacle like no other.
For families and children, attending a Cowboys game is a fantastic opportunity to create cherished memories together. The team's commitment to creating a family-friendly environment ensures that fans of all ages can enjoy the excitement of game day in a safe and welcoming setting.
One of the standout features for families is the Cowboys Club, an exclusive area offering a unique gameday experience. Families can indulge in a sumptuous pre-game meal while mingling with fellow fans and enjoying live entertainment. Kids are in for a treat with dedicated play areas, face painting stations, and exciting interactive games, ensuring that they remain engaged and entertained before kickoff.
During the game, families can opt for seating in designated family-friendly sections, which provide an environment free from excessive noise and rowdiness, creating a comfortable space for parents and children to enjoy the action together. The stadium also offers changing tables and nursing rooms for the convenience of parents with infants.
For families seeking a behind-the-scenes experience, the Dallas Cowboys offer guided stadium tours that take visitors on an immersive journey through the team's storied history, offering an up-close look at the locker rooms, the field, and other iconic areas.
The Cowboys also host various special events and themed game days that cater to families, such as the annual Family Funday where children can participate in interactive games and meet their favorite team mascots.
Address: One AT&T Way, Arlington, TX 76011
Website: https://www.dallascowboys.com/
5. Medieval Times
Medieval Times is a one-of-a-kind dinner and tournament experience that transports guests to a bygone era of bravery, romance, and regal splendor.
As soon as visitors step into the grand castle-like structure of Medieval Times, they are enveloped in an atmosphere reminiscent of the Middle Ages. The majestic halls are adorned with coats of arms, suits of armor, and medieval artifacts, setting the stage for an unforgettable evening of entertainment.
During the tournament, knights in shining armor, each representing a different kingdom, engage in an epic jousting tournament to showcase their bravery and skills on horseback.
Meanwhile, guests are treated to a sumptuous four-course meal served in true medieval fashion. Diners can indulge in mouthwatering fare, including roasted chicken, savory spare ribs, buttery garlic bread, and delectable desserts. Vegetarian options are also available, ensuring that every guest can savor the feast.
Medieval Times offers a family-friendly experience that captivates audiences of all ages. Children, in particular, are enchanted by the spectacle of knights, princesses, and the aura of mystery surrounding the medieval era. They can immerse themselves in the adventure, imagining themselves as brave knights or noble ladies while cheering for their chosen champion.
Address: 2021 N. Stemmons Freeway, Dallas, TX 75207
Website: https://www.medievaltimes.com/dallas
6. Perot Museum of Nature and Science
The Perot Museum of Nature and Science invies visitors of all ages to embark on an exciting journey of discovery about the natural world and scientific marvels.
The Perot Museum encompasses 180,000 square feet of exhibits and interactive displays across five levels.
Exploring the museum's galleries, guests can venture into various realms of the natural world, from prehistoric creatures and dinosaurs to gems and minerals that dazzle with their brilliance. The Life Then and Now Hall transports visitors back in time to encounter awe-inspiring dinosaurs and witness their evolution over millions of years. The Gems and Minerals Hall, on the other hand, showcases an exquisite array of precious stones, igniting wonder and fascination with the Earth's geological treasures.
For science enthusiasts, the Being Human Hall offers a captivating exploration of the human body and its complexity, while the Engineering and Innovation Hall celebrates human ingenuity with interactive displays and challenges. The museum also features a state-of-the-art 3D theater that brings scientific wonders to life through immersive and visually stunning films.
Children, in particular, are in for an extraordinary treat at the Perot Museum. The Moody Family Children's Museum caters to young minds by providing hands-on activities and play areas that encourage learning through interactive play. Little ones can experiment with water, engage in building challenges, and embark on imaginative adventures that spark their curiosity and creativity.
The museum's commitment to education extends beyond its exhibits. The Perot Museum offers a wide range of educational programs, workshops, and events for students and educators alike to promote STEM (Science, Technology, Engineering, and Mathematics) education and inspiring the next generation of scientists and explorers.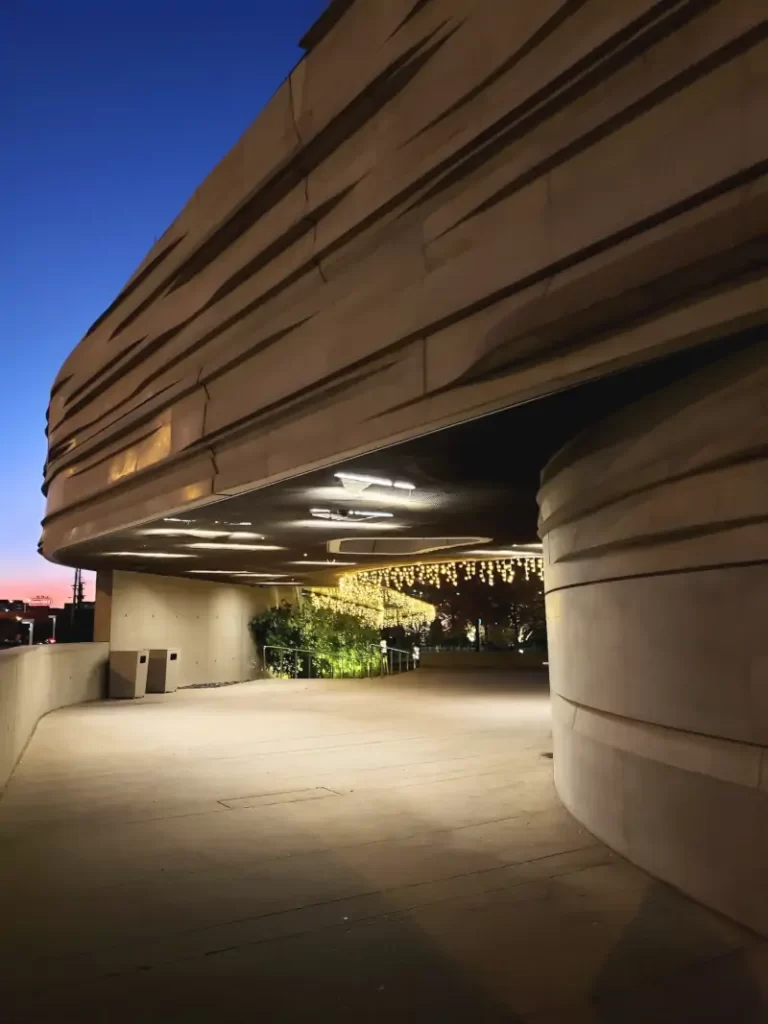 Address: 2201 N. Field Street, Dallas, TX 75201
Website: https://www.perotmuseum.org/
7. Epic Waters
Epic Waters stands is an indoor water park that promises an unparalleled adventure for water enthusiasts of all ages. As one of the largest indoor water parks in the country, Epic Waters offers an escape from the Texas heat and a thrilling aquatic experience year-round.
Epic Waters boasts numerous attractions to ensure that every visitor finds their slice of aquatic bliss.
The heart-pounding Rascal's Roundup provides a thrilling ride on tubes as visitors glide through twists, turns, and drops, while the Lasso Loop takes daredevils on a heart-racing adventure with a near-vertical drop.
For families and young children, the Rio Grand offers a relaxing float down a lazy river. The dedicated children's area, Rascal's Hideout, is a haven of excitement and features scaled-down slides, spray zones, and interactive play structures designed to delight the little ones.
Epic Waters doesn't limit its offerings to just water-based attractions. The arcade area provides a perfect break from the water, with a range of games that challenge and entertain kids and adults alike. It's an ideal spot to catch your breath while enjoying some friendly competition.
Additionally, Epic Waters offers various amenities to enhance visitors' experiences. Private cabanas are available for rent, providing a comfortable and secluded space for relaxation and privacy. The park's dining options cater to diverse tastes, offering a range of delicious meals and refreshments to keep guests fueled and refreshed throughout the day.
As a year-round indoor water park, Epic Waters is an ideal destination for families and individuals seeking aquatic fun and adventure regardless of the weather. Whether it's a hot summer day or a chilly winter afternoon, the park guarantees a memorable and enjoyable experience.
Address: 2970 Epic Place, Grand Prairie, TX 75052
Website: https://epicwatersgp.com/
8. Six Flags Hurricane Harbor
Six Flags Hurricane Harbor is an outdoor water park that offers a wet and wild adventure for visitors of all ages.
Spanning across 47 acres, Six Flags Hurricane Harbor boasts attractions that cater to every level of thrill-seeker.
The Tornado is a heart-pounding ride that takes brave riders on a swirling journey through a massive funnel, while the Bahama Blaster propels visitors down a near-vertical drop for an adrenaline rush like no other.
For families seeking shared experiences, the Big Kahuna provides a group ride on an enormous raft, navigating twists and turns that create moments of laughter and excitement. Younger visitors will find their own oasis of fun in the Splashwater Beach, where interactive water play structures, sprayers, and slides create a captivating and safe environment for endless enjoyment.
Address: 1800 E Lamar Blvd, Arlington, TX 76006
Website: https://www.sixflags.com/hurricaneharbortexas
9. Frontiers of Flight Museum
Located at Love Field Airport in Dallas, Texas, the Frontiers of Flight Museum is a destination that celebrates the history and innovation of aviation and space exploration. As one of the premier aerospace museums in the country, it takes visitors on an immersive experience that spans the earliest days of flight to the marvels of modern aerospace technology.
The Frontiers of Flight Museum is home to an impressive collection of aviation artifacts, aircraft, and exhibits that showcase the evolution of flight. The museum's galleries are a treasure trove of historical aircraft, ranging from vintage biplanes to iconic World War II fighters, all lovingly restored to their former glory.
One of the museum's standout features is the Apollo 7 spacecraft, which served as the first crewed mission of the Apollo program. This historic spacecraft stands as a testament to human ingenuity and the audacious spirit of exploration that took mankind to the moon and beyond.
For families and children, the Frontiers of Flight Museum offers a range of educational programs and hands-on activities that encourage learning through play. Young aviation enthusiasts can participate in flight simulators, experience astronaut training, and engage in interactive exhibits that spark their curiosity and inspire a lifelong love for aviation and space.
Address: 6911 Lemmon Ave, Dallas, TX 75209
Website: https://www.flightmuseum.com/
10. Reunion Tower
Dominating the Dallas skyline, Reunion Tower stands tall as a symbol of the city's progress and dynamism. This iconic landmark offers visitors a mesmerizing 360-degree view of Dallas and its surrounding landscape, making it a must-visit destination for locals and tourists alike.
Riding the GeO-Deck elevator to the observation level is an experience in itself. As the elevator ascends, visitors are treated to a captivating light show and upon reaching the GeO-Deck, visitors step into a world of wonder, surrounded by floor-to-ceiling windows that offer unobstructed views.
From this vantage point, guests can witness downtown Dallas, the Trinity River, and the city's iconic landmarks, including the Margaret Hunt Hill Bridge and the American Airlines Center.
The GeO-Deck features telescopes and interactive touch screens that provide fascinating insights into the history, culture, and landmarks of Dallas.
For an extra thrill, guests can step onto the outdoor observation deck known as the Halo, which encircles the tower's pinnacle. This open-air platform allows visitors to experience the exhilaration of being surrounded by the open sky and the cityscape below.
Reunion Tower also boasts an elegant revolving restaurant, Five Sixty by Wolfgang Puck which offers a fine dining experience that complements the stunning views.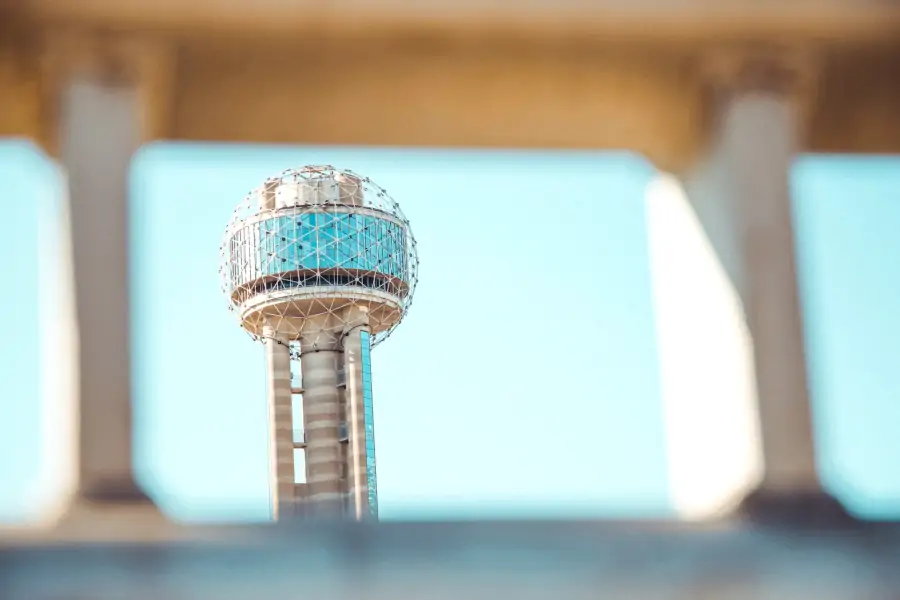 Address: 300 Reunion Blvd E, Dallas, TX 75207
Website: https://reuniontower.com/
11. Legoland Discovery Center
Legoland Discovery Center is a haven of creativity and fun for Lego enthusiasts of all ages.
The center's various themed zones cater to diverse interests, ensuring that everyone finds something to spark their creativity and curiosity.
A highlight for many visitors is Miniland, a miniature Lego world that replicates famous local landmarks and scenes, from the iconic Reunion Tower to the bustling streets of downtown Dallas.
For young builders, the Lego Factory offers a behind-the-scenes glimpse into the production of Lego bricks, with an interactive experience that allows children to learn about the manufacturing process while creating their custom Lego souvenirs to take home.
The centerpiece of Legoland Discovery Center is the sprawling Lego Play Zone, where children can unleash their creativity and construct their masterpieces with an abundance of bricks at their disposal. Whether building towering structures, designing imaginative vehicles, or crafting stories with Lego characters, the Play Zone fosters a sense of achievement and self-expression.
For those who love adventure and excitement, the 4D Cinema brings favorite Lego characters to life on the big screen, in a thrilling multisensory experience with surprises like wind, rain, and special effects that make the action leap off the screen.
The center offers amenities for families, such as changing facilities, stroller parking, and a cafe that caters to both adult and child palates, ensuring a convenient and enjoyable day out for families with young children.
Address: 3000 Grapevine Mills Pkwy, Grapevine, TX 76051
Website: https://www.legolanddiscoverycenter.com/dallas-fw/
12. Stockyards Championship Rodeo
The Stockyards Championship Rodeo beckons visitors to experience the thrilling and authentic spirit of the Wild West. Stepping into the historic Cowtown Coliseum, visitors are transported to a bygone era, where cowboys and rugged ranch life were the essence of the American frontier.
Dating back to 1908, the Cowtown Coliseum holds a storied history as the world's first indoor rodeo venue, and to this day, it continues to host the iconic Stockyards Championship Rodeo. This weekly event showcases the finest rodeo athletes from across the nation, bringing the thrill of bull riding, calf roping, barrel racing, and other traditional rodeo events to the eager audience.
For families, the Stockyards Championship Rodeo offers a delightful outing that entertains and educates. Children are captivated by the daring feats of the rodeo cowboys and cowgirls, witnessing firsthand the skills and bravery required to master the art of riding and roping. The rodeo clowns provide comic relief, adding to the entertainment and ensuring a family-friendly atmosphere.
Before the rodeo action begins, visitors can experience the essence of the Stockyards National Historic District. This lively area, known for its brick-lined streets and Western-themed shops, offers a taste of authentic Texan heritage. It's a perfect opportunity to stroll through the district, savoring delicious Texas cuisine, exploring unique boutiques, and soaking in the rich cultural history.
Address: Cowtown Coliseum, 121 E Exchange Ave, Fort Worth, TX 76164
Website: https://fortworthstockyards.com/attractions/stockyards-championship-rodeo/
13. Pioneer Plaza
Pioneer Plaza is a tribute to Texas' pioneering past and rich cultural heritage.
The focal point of Pioneer Plaza is a massive sculpture depicting a cattle drive, complete with 49 larger-than-life bronze longhorn steers being herded by three skilled cowboys on horseback. The magnificent display creates a sense of motion and energy, making it feel as though the cattle drive is happening in real-time. The sight is truly breathtaking and evokes the grandeur of Texas' ranching history.
For families, Pioneer Plaza offers an opportunity to delve into Texas history and engage in educational discussions about the state's pioneers and early settlers. Children are often fascinated by the massive steers and are encouraged to imagine the adventures and challenges faced by the cowboys as they drove the herds across the frontier.
As a public space, Pioneer Plaza also serves as a gathering spot for events and activities, making it a lively and vibrant area where locals and visitors come together to celebrate the city's heritage.
Beyond its historical significance, Pioneer Plaza is a popular spot for photography enthusiasts seeking to capture the essence of Texas' frontier days. The stunning sculptures and picturesque landscape make it an ideal backdrop for memorable photos and cherished mementos.
Address: Young St & Griffin St, Dallas, TX 75202
14. Top Golf
Located just minutes away from downtown, this innovative and interactive venue offers a unique and unforgettable experience for golfers and non-golfers alike.
Topgolf redefines the traditional golfing experience by combining technology with a party-like atmosphere. The sprawling multi-level facility features a range of climate-controlled bays equipped with state-of-the-art golfing technology. Each bay allows players to hit golf balls towards targets on a massive outfield, making it an enjoyable and approachable activity for golfers of all skill levels.
But Topgolf isn't just for avid golfers; it's a place for everyone to have a good time. Whether you're a seasoned golfer looking to fine-tune your swing or a complete beginner wanting to try something new, the experience caters to all. The automated scoring system keeps track of each player's shots and calculates points based on accuracy and distance, adding a playful and competitive element to the game.
For families, Topgolf offers a fun outing that caters to all ages. Kids can enjoy the thrill of hitting golf balls and competing with family members in a friendly game, while parents can relax and socialize in the comfortable lounge areas.
Address: 8787 Park Ln, Dallas, TX 75231
Website: https://topgolf.com/us/dallas/
15. Great Wolf Lodge
As one of the largest indoor water parks in the region, Great Wolf Lodge combines thrilling water attractions, enchanting accommodations, and a host of family-friendly activities to create a vacation destination.
The resort's Northwoods theme, complete with log-cabin style architecture and woodsy décor, sets the stage for a journey into a world of adventure and fun.
The centerpiece of Great Wolf Lodge is its sprawling indoor water park, known as Bear Track Landing. Boasting a variety of slides, water play areas, and pools, the water park offers excitement for visitors of all ages. The thrilling Howlin' Tornado slide takes riders on a swirling adventure, while the Fort Mackenzie interactive play structure provides endless fun for younger guests with its tipping buckets and spray features.
Beyond the water park, Great Wolf Lodge offers a plethora of indoor and outdoor activities to keep families entertained throughout their stay. From the MagiQuest interactive game, where children can embark on a magical quest, to the Northern Lights Arcade and the interactive ropes course, the lodge ensures that there's never a dull moment.
The resort's commitment to family entertainment extends to the evening, where guests can gather around for Story Time, complete with costumed characters and captivating tales that spark imaginations and create lasting memories.
Great Wolf Lodge also features comfortable and spacious suites, designed to accommodate families of all sizes. The themed suites, such as the Wolf Den and KidCabin, add an extra touch of magic and excitement,.
Address: 100 Great Wolf Dr, Grapevine, TX 76051
Website: https://www.greatwolf.com/grapevine
16. Crayola Experience
The Crayola Experience stands is a destination that celebrates the magic of color and creativity. The facility features multiple hands-on exhibits and activities that encourage self-expression, imaginative play, and artistic exploration.
The Crayon Factory is a highlight of the experience, allowing visitors to witness the behind-the-scenes magic of how crayons are made. Through an interactive and engaging demonstration, guests can watch as colorful crayons come to life.
The Adventure Lab offers a digital twist to creativity, where visitors can bring their creations to life on a massive interactive screen. This exhibit combines technology with imagination, providing a truly unique and memorable experience.
For budding artists, the Art Studio is a haven of inspiration and exploration. With a wide array of materials and tools at their disposal, children can experiment with various art techniques, create masterpieces, and take home their colorful creations as cherished souvenirs.
Another exciting attraction is the Doodle in the Dark exhibit, where guests can draw with glowing markers on a black-light canvas, resulting in dazzling and radiant artworks.
Beyond the colorful exhibits, the Crayola Experience hosts special events and seasonal activities to ensure that every visit is a unique and delightful experience. From holiday-themed celebrations to creative workshops, there's always something new and exciting to discover.
Address: 6121 W Park Blvd, Plano, TX 75093
Website: https://www.crayolaexperience.com/plano
17. Texas Discovery Gardens
Texas Discovery Gardens offers visitors an enchanting escape into the wonders of nature. This 7.5-acre botanic garden is a serene oasis that invites guests to explore the diverse ecosystems of Texas and gain a deeper appreciation for the natural world.
The conservatory, known as the Rosine Smith Sammons Butterfly House and Insectarium, is a highlight of the Texas Discovery Gardens. This glass-enclosed tropical paradise houses thousands of free-flying butterflies and fascinating insect species, providing an up-close and personal encounter with these delicate and extraordinary creatures.
For families, the Texas Discovery Gardens offers educational programs and interactive exhibits that entertain and engage young minds. Children can participate in hands-on activities, nature-inspired crafts, and educational workshops that foster a love for the environment and encourage curiosity about the natural world.
The Gardens also host special events, seasonal festivals, and educational presentations that provide visitors with enriching experiences.
Address: 3601 Martin Luther King Jr Blvd, Dallas, TX 75210
Website: https://txdg.org/
18. Six Flags Over Texas
As the original Six Flags theme park, Six Flags Over Texas holds a special place in the hearts of Texans and amusement park enthusiasts worldwide.
The park's iconic skyline is dominated by colossal roller coasters, such as the New Texas Giant, Titan, and Shock Wave, which offer adrenaline-pumping experiences that challenge even the bravest of riders.
The park features themed sections that pay homage to the different flags that have flown over Texas throughout its history. From the Spanish section with its rustic charm to the modern Gotham City inspired by DC Comics' Batman, each area immerses visitors in a unique and captivating environment.
For families with young children, Six Flags Over Texas offers a host of family-friendly rides and attractions, such as the Looney Tunes USA and Bugs Bunny Boomtown areas. These zones feature whimsical rides, interactive play areas, and meet-and-greet opportunities with beloved Warner Bros. characters, creating cherished moments for the whole family.
Throughout the year, Six Flags Over Texas hosts seasonal events and celebrations, such as Fright Fest during Halloween and Holiday in the Park during the winter holidays. These events add an extra layer of excitement to the park, providing unique experiences and immersive entertainment for visitors.
Address: 2201 E Road to Six Flags St, Arlington, TX 76011
Website: https://www.sixflags.com/overtexas
19. KidZania Dallas
KidZania empowers children to explore, discover, and unleash their creativity through the power of role-playing. As part of the global KidZania network, this indoor theme park offers a one-of-a-kind experience that bridges the gap between learning and entertainment.
The moment children step into KidZania Dallas, they enter a vibrant and bustling metropolis built to scale for kids. The city is complete with its own currency, KidZos, and features a wide array of establishments, businesses, and activities that mimic the real world. From banks to hospitals, fire stations to TV studios, children can immerse themselves in the roles of their dreams, trying out various professions and responsibilities.
The KidZania experience begins with children receiving their own unique RFID bracelets, which allow them to participate in various activities and track their accomplishments. As they engage in different roles, they earn KidZos, which they can use to spend, save, or even invest in the KidZania economy.
KidZania Dallas offers more than 100 role-playing experiences, providing an expansive range of opportunities for children to explore different careers and interests. Whether they want to be doctors, firefighters, chefs, news anchors, or fashion designers, they can step into the shoes of their chosen professions and learn through hands-on experiences.
As children engage in role-playing, they develop essential life skills such as communication, problem-solving, teamwork, and financial literacy. The interactive activities encourage creativity, critical thinking, and socialization, making it a valuable and enriching experience.
Address: 2601 Preston Rd #3016, Frisco, TX 75034
Website: https://dallas.kidzaniausa.com/
20. Sea Life
SEA LIFE is an aquarium that showcases a diverse array of marine life, providing a fascinating and educational experience for visitors of all ages.
The highlight of SEA LIFE is its expansive Ocean Tunnel, an underwater walkway that offers a 360-degree view of the aquarium's largest exhibit. As visitors stroll through the tunnel, they are surrounded by a bustling underwater world, with majestic rays, graceful sharks, and a kaleidoscope of colorful fish gliding overhead.
The aquarium's exhibits focus on various marine ecosystems. From the Coral Reef exhibit, where delicate corals sway gently in the currents, to the Amazon Rainforest exhibit, showcasing the exotic creatures of the river, each section offers a unique and educational experience.
One of the highlights for young visitors is the interactive touch pool, where they can get up close and personal with sea stars, crabs, and other marine creatures. This hands-on experience fosters a sense of connection and curiosity about the fascinating world beneath the waves.
Address: 3000 Grapevine Mills Pkwy, Grapevine, TX 76051
Website: https://www.visitsealife.com/grapevine/
21. Fort Worth Herd
The Fort Worth Herd offers a remarkable and authentic experience that harkens back to the days of the Wild West. This living tribute to the city's cattle-driving heritage allows visitors to witness a thrilling cattle drive, where longhorn steers and skilled cowhands take to the streets in an exciting display of history and tradition.
Twice a day, at 11:30 AM and 4:00 PM, visitors gather at the Fort Worth Stockyards National Historic District to witness the iconic cattle drive. The procession is led by genuine Texas cowboys on horseback, expertly guiding a herd of majestic longhorn steers along Exchange Avenue.
As the cattle drive commences, the streets come alive with the sights and sounds of the Old West. Spectators line the sidewalks, eager to catch a glimpse of this awe-inspiring spectacle. The rumble of hooves and the bellows of the longhorns echo through the air, immersing onlookers in the spirit of the Wild West.
Beyond the cattle drive, the Fort Worth Herd offers an array of educational and interactive experiences for visitors. The Cowcamp gives guests the opportunity to meet the cowhands and learn about the daily life of a cowboy, from roping and branding to chuckwagon cooking.
For families with young children, the Fort Worth Herd provides a fun and educational outing. Kids can engage with the cowboys, ask questions, and even have their photo taken with the longhorn steers.
As a free and open-to-the-public attraction, the Fort Worth Herd welcomes visitors from near and far to experience the sights and sounds of the Wild West and to witness firsthand the living legacy of Fort Worth's cattle-driving heritage.
Address: Fort Worth Stockyards National Historic District, 131 E Exchange Ave, Fort Worth, TX 76164
Website: https://fortworthstockyards.com/the-herd/
22. Klyde Warren Park
Klyde Warren Park is a popular gathering spot, offering a vibrant and welcoming environment where people of all ages can connect, play, and enjoy an array of exciting activities.
Its Children's Park, equipped with play structures and interactive water features, provides a safe and joyous space for young ones to run, splash, and explore. Families often flock to this area to bask in the sunshine and create cherished memories.
For fitness enthusiasts, the park offers a variety of activities to promote an active lifestyle. The well-maintained walking and jogging trails, as well as the spacious open areas for yoga and exercise classes, invite visitors to stay active while enjoying the fresh air and scenic views of the city skyline.
Klyde Warren Park is also renowned for its dynamic programming that caters to diverse interests. From live music performances and outdoor movie nights to food festivals and cultural celebrations, the park serves as a lively and engaging hub for events that bring the community together.
Address: 2012 Woodall Rodgers Fwy, Dallas, TX 75201
Website: https://www.klydewarrenpark.org/
23. Bureau of Engraving and Printing
The Bureau of Engraving and Printing (BEP) is a facility responsible for producing a significant portion of the nation's currency.
The guided tour experience takes visitors on an engaging journey through the currency production process, providing a rare and insightful glimpse into the artistry and craftsmanship behind U.S. banknotes.
The tour begins with an informative and interactive exhibit that highlights the design process that goes into creating the currency. Visitors can witness the intricate details and security features that make U.S. banknotes some of the most recognized and trusted in the world.
As the tour progresses, guests are led through the production floor, where they can witness state-of-the-art printing presses in operation. These high-speed presses churn out thousands of bills per hour, applying the unique designs, serial numbers, and security features to each note.
Address: 9000 Blue Mound Rd, Fort Worth, TX 76131
Website: https://www.bep.gov/
24. Texas Motor Speedway
Texas Motor Speedway is one of the largest and most renowned motorsport facilities in the country, drawing thousands of fans and top-tier drivers from around the world.
The highlight of Texas Motor Speedway is its mile-and-a-half oval track, well known for its high banking and blistering speeds. The speedway's layout allows for intense racing action, with drivers maneuvering through tight turns and battling side by side at incredible velocities.
Throughout the year, Texas Motor Speedway hosts an exciting lineup of racing events, including the NASCAR Cup Series, the NASCAR Xfinity Series, and the NASCAR Camping World Truck Series.
In addition to NASCAR races, Texas Motor Speedway hosts a diverse array of motorsport events, including IndyCar Series races, dirt track competitions, and truck racing championships. The speedway's versatility in hosting different racing disciplines adds to its appeal as a motorsport destination.
For fans seeking an up-close experience, Texas Motor Speedway offers various ticket packages that provide access to different viewing areas, pit passes, and exclusive amenities. The facility's expansive grandstands and luxurious suites ensure that spectators have a prime vantage point to witness all the heart-pounding action.
Texas Motor Speedway's commitment to family-friendliness is evident in its dedication to providing a welcoming atmosphere for young racing enthusiasts. The facility offers special kid-centric areas, interactive exhibits, and activities that allow children to explore and immerse themselves in the world of motorsport.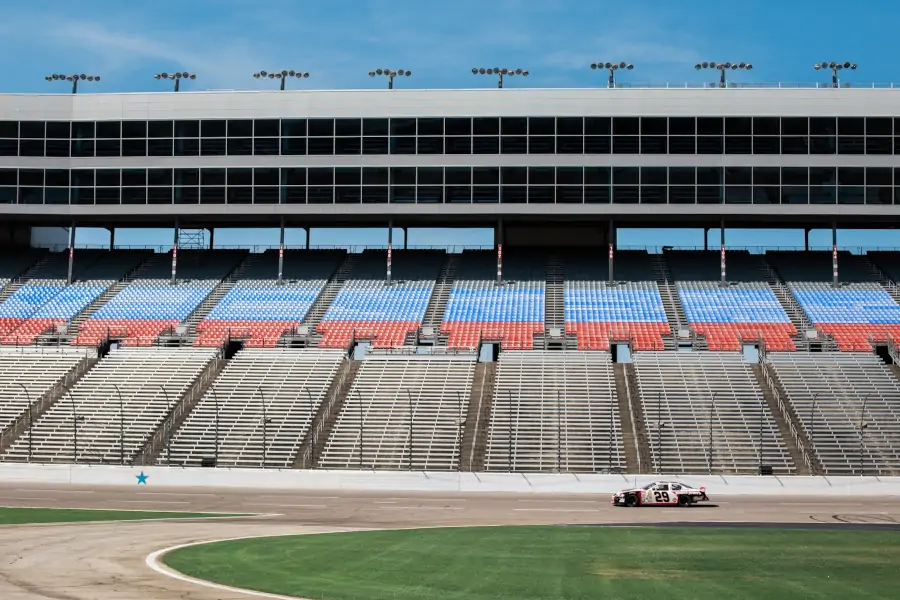 Address: 3545 Lone Star Cir, Fort Worth, TX 76177
Website: https://www.texasmotorspeedway.com/
25. Hawaiian Falls
Hawaiian Waters offers a slice of paradise just minutes away from Dallas. With its enchanting Hawaiian theme, thrilling water attractions, and family-friendly atmosphere, this waterpark is a popular destination for locals and visitors seeking an escape from the Texas heat.
Palm trees sway gently, vibrant flowers bloom, and tiki-inspired architecture transports guests to the shores of Hawaii, all while being conveniently located near the city of Dallas.
Hawaiian Falls features a diverse selection of water rides and attractions, catering to different age groups and preferences. Thrill-seekers can brave the water slides, such as the Pineapple Express and the Hawaiian Halfpipe, while families can enjoy a leisurely float along the lazy river or make a splash in the wave pool.
One of the highlights of Hawaiian Falls in Garland is the Keiki Kove, a dedicated play area for younger children. Keiki Kove is a safe and interactive water playground filled with gentle sprays, shallow pools, and water features that delight young adventurers and provide parents with peace of mind.
For those seeking a relaxing retreat, the Lagoon provides a serene oasis with calm waters and tranquil surroundings. Guests can bask in the sun on the sandy beach or unwind in the shade of the cabanas, complete with comfortable seating and additional amenities.
Address: 4550 N Garland Ave, Garland, TX 75040
Website: https://hawaiianwaters.com/garland/