1. Disneyland Resort
The Disneyland Resort includes two theme parks situated right next to each other: Disneyland Park and Disney's California Adventure Park.
Millions of people visit the original Disneyland each year and you should too. If not for yourself, then for your kids!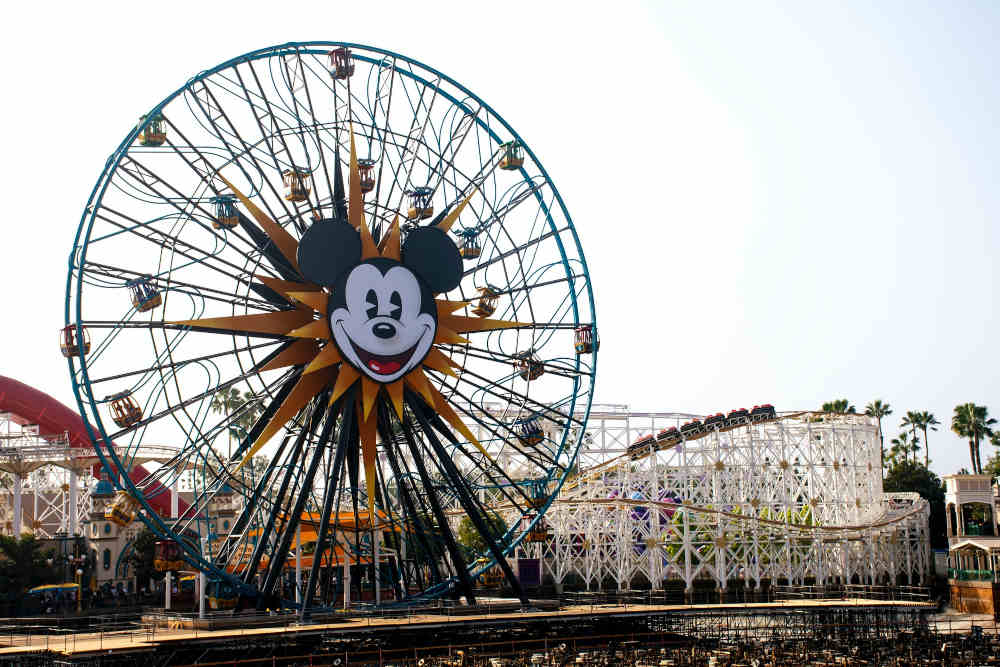 Address: 1313 Harbor Blvd., Anaheim, CA 92802
Website: https://disneyland.disney.go.com/
2. Universal Studios Hollywood
Universal Studios Hollywood has something for everyone.
Get on the their tram for a tour of real filming locations in their back lot.
Sit down and watch live action adventures (including pyrotechnics) like Waterworld.
Or get on movie-themed thrill rides like Revenge of the Mummy or Jurassic World.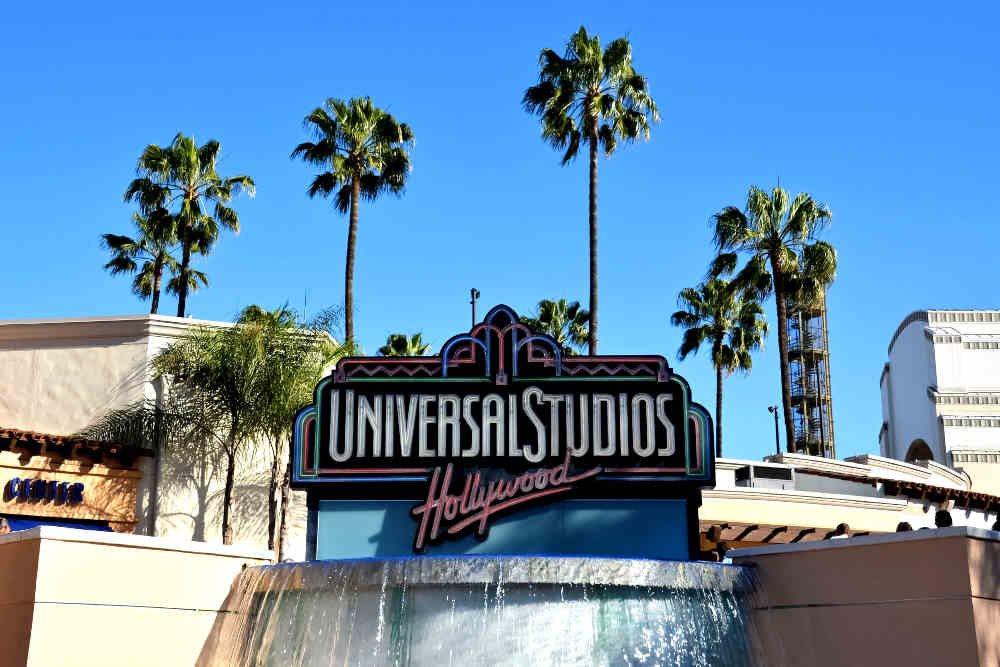 Address: 100 Universal City Plaza, Universal City, CA 91608
Website: https://www.universalstudioshollywood.com/
3. Six Flags Magic Mountain
This is the ultimate roller coaster park in Southern California.
For those in the know, this was also the place that stood in for Wally World in National Lampoon's Vacation.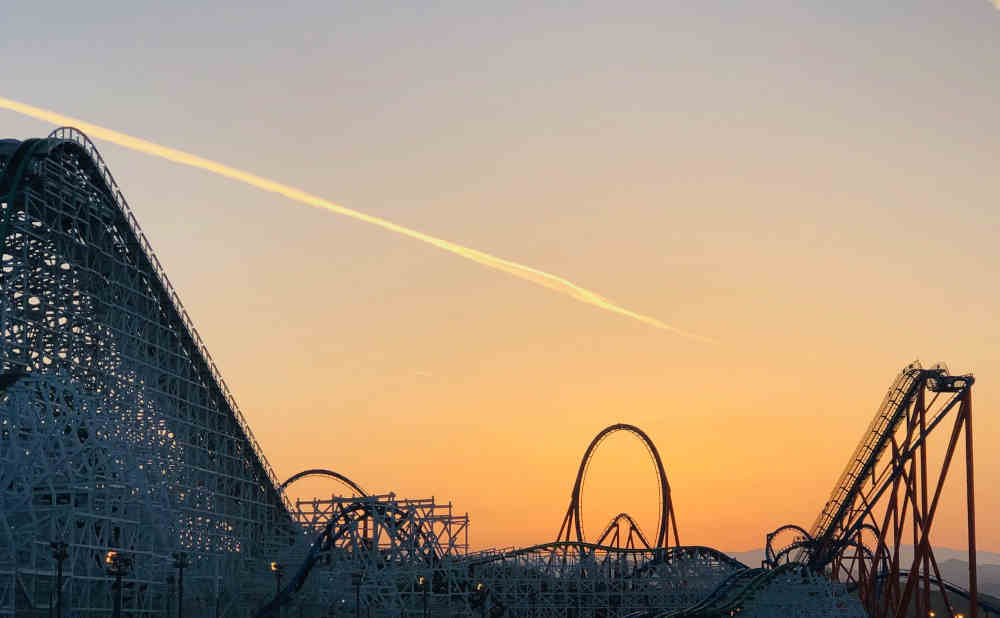 Address: 26101 Magic Mountain Parkway, Valencia, CA 91355
Website: https://www.sixflags.com/magicmountain
4. Walt Disney Concert Hall
Walt Disney Concert Hall is home to the Los Angeles Philharmonic.
The building itself is an architectural masterpiece designed by Frank Gehry.
In addition to their regular (world-famous) performances, the LA Phil offers special programs for kids ages 5 – 11.
And if you don't have time for music, you can still participate in a guided tour of the building.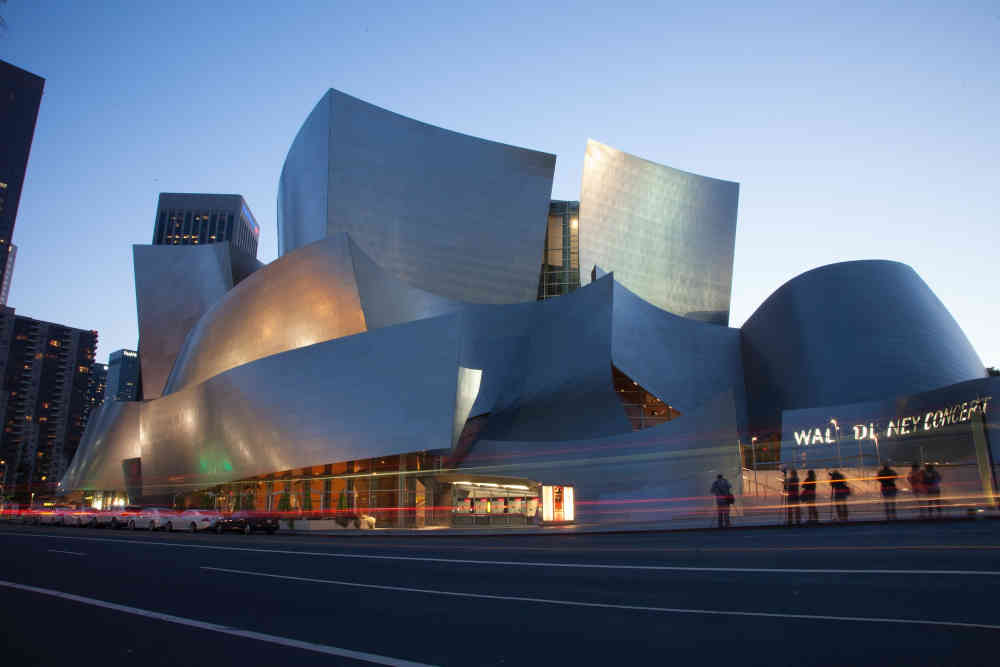 Address: 111 South Grand Ave, Los Angeles, CA 90012
Website: https://www.musiccenter.org/visit-explore/visit-explore/campus/walt-disney-concert-hall/
5. Huntington Library
The full name is the Huntington Library, Art Museum and Botanical Gardens but most people just call it the Huntington Library or just the Huntington.
The Botanical Gardens are actually the centerpiece of the Huntington and include plants from all over the world.
The stunning backdrop has been a major attraction for film studios and the Huntington has appeared in numerous TV shows and movies (Memoirs of a Geisha, Bridesmaids, Beverly Hills Ninja, GI Joe, Charlie's Angels, Parks and Recreation etc).
While the Huntington is technically located in the city of San Marino, it's also closely associated with nearby Pasadena.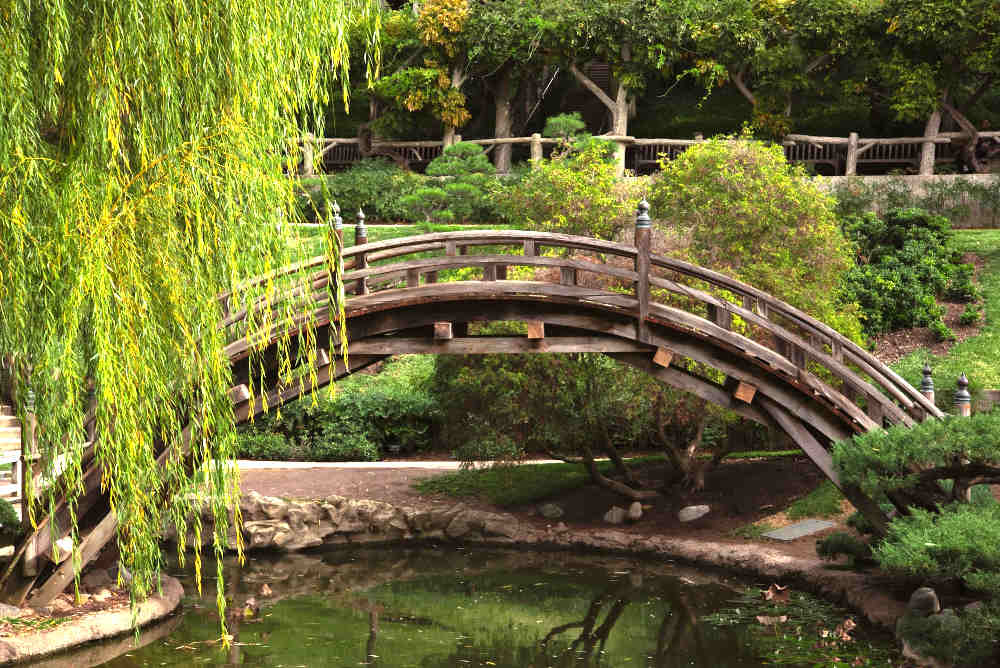 Address: 1151 Oxford Road, San Marino, CA 91108
Website: https://www.huntington.org/
6. Venice Beach
Venice Beach is the hippest beach in all of LA.
The Venice boardwalk included everything you can expect from such a place.
Indulge the fortune tellers and street performers.
Stop by the famous skatepark to witness out of this world acrobatics.
Head over to muscle beach to catch a glimpse of (young) Arnold Schwarzenegger lookalikes keeping busy with extreme weight lifting.
When you are done with the beach, take a stroll around Venice's famous canals. The neighborhood is the reason why the place is called Venice.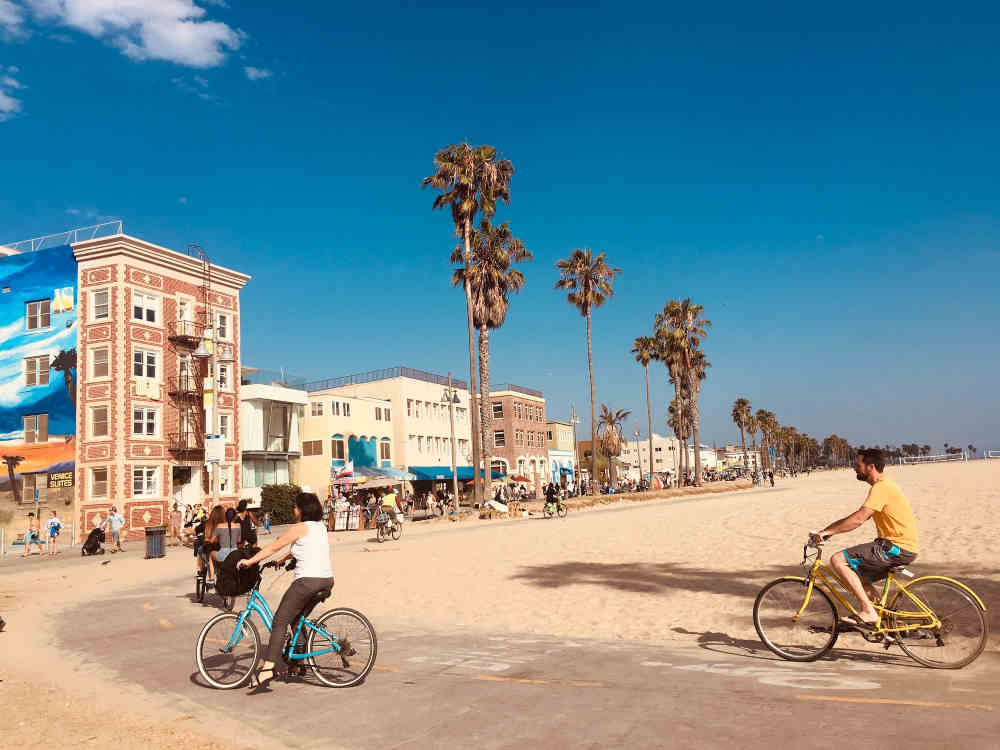 Address: 1800 Ocean Front Walk, Venice, CA 90291
Website: https://www.laparks.org/venice/
7. Griffith Observatory
The Griffith Observatory is an iconic landmark of Los Angeles and really a must-see location on any kind of list you carry.
It has been featured in countless films, most famously Rebel Without A Cause. There is even a statue honoring James Dean.
Admission to the observatory and its grounds is free to the public and that includes using their world-class telescope!
Plus, you get fantastic views you get of the Los Angeles skyline and the Hollywood Sign.
And to top it all off, the surrounding Griffith Park area is also one the most enjoyable places to hike in LA.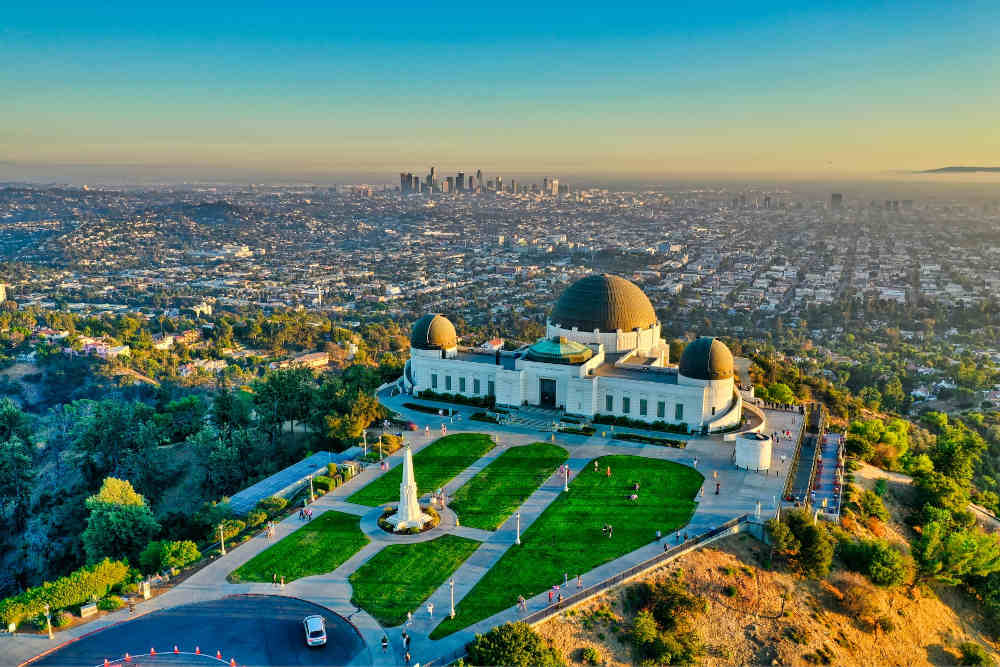 Address: 2800 E Observatory Ave, Griffith Observatory, Los Angeles, CA 90027
Website: https://griffithobservatory.org/
8. Hollywood Sign
The Hollywood Sign is visible from many places in and around Hollywood of course but hiking up close to it is even more exciting.
The Mt Hollywood Trail from the Griffith Observatory (which is where you'd park your car) to the Hollywood Sign is only 3 miles round trip.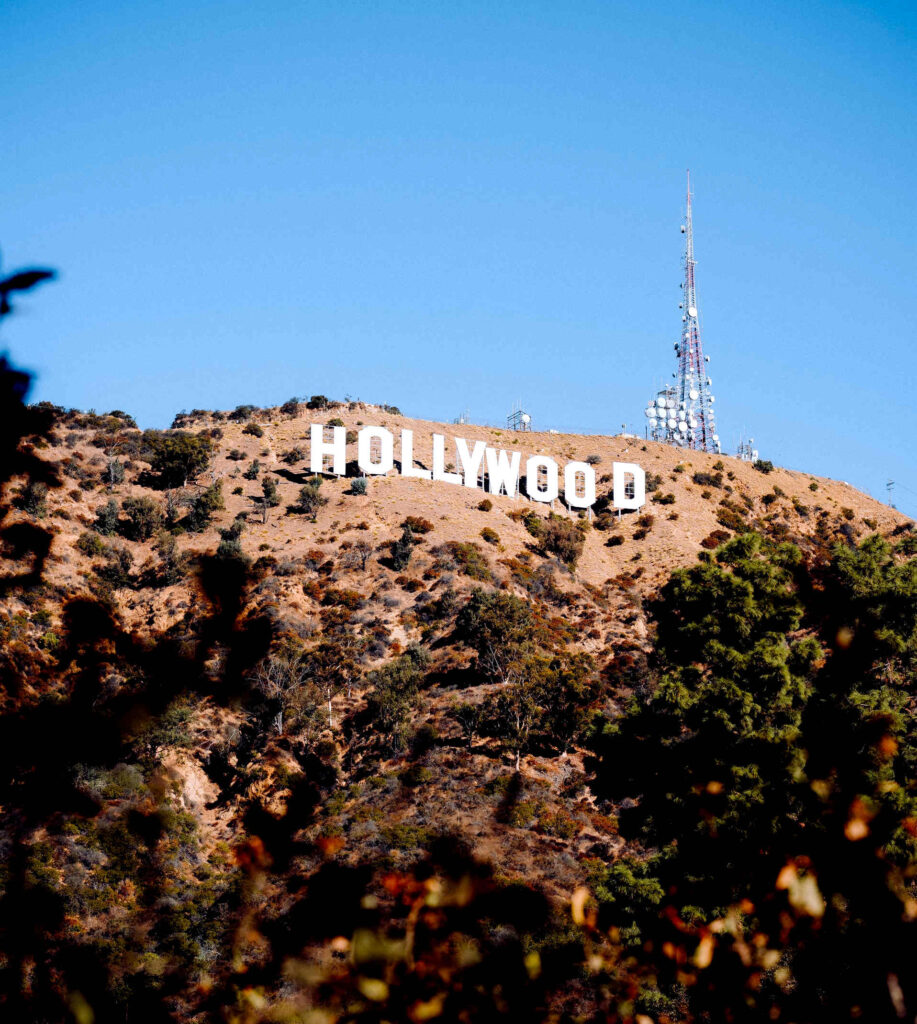 Address: 2800 East Observatory Road. Los Angeles, CA 90027
Website: https://www.laparks.org/griffithpark/
9. Hollywood and Highland
The area where Hollywood Boulevard and Highland Avenue intersect is the number one tourist destination in all of Hollywood and for good reason.
Your kids will enjoy seeing the numerous street performers and superhero lookalikes.
It's also where you have the Hollywood Walk of Fame, the Dolby Theatre (home to the Oscars), the Chinese Theatre, the El Capitan Theatre and so much more.
If you time it right or are just plain lucky, you may even get to see celebrities arrive in limousines and step up for red-carpet events.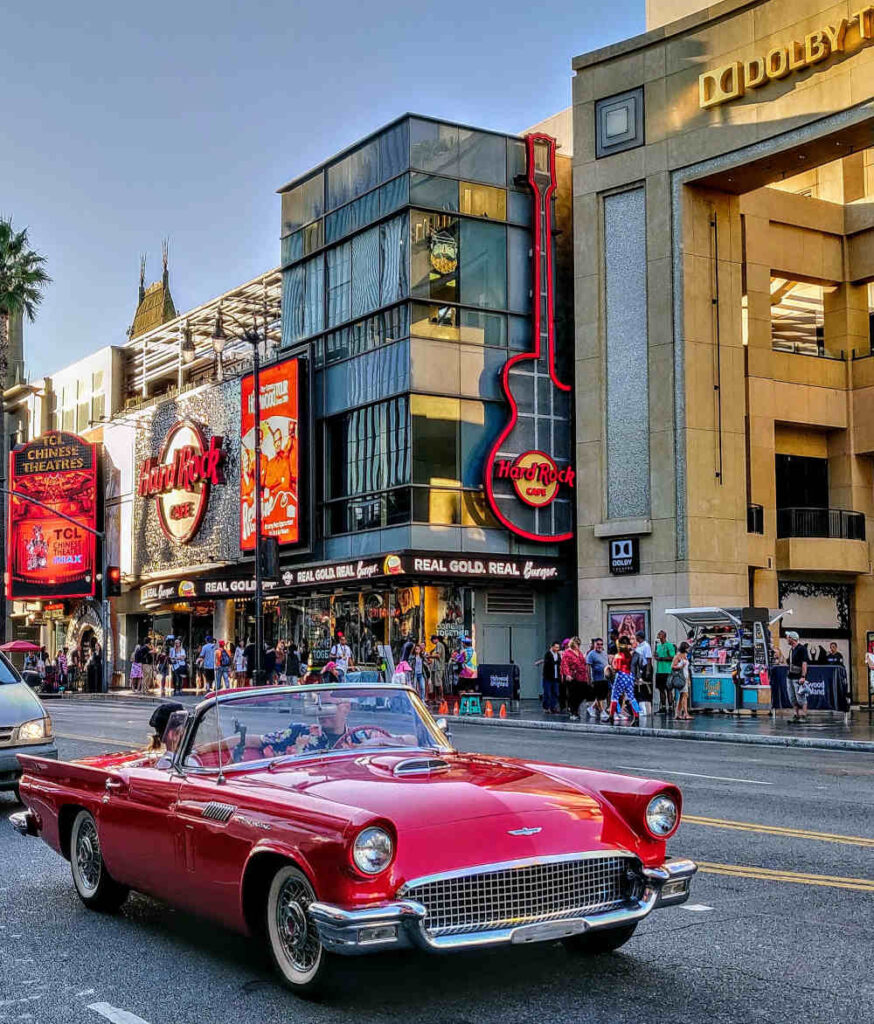 Address: 6801 Hollywood Boulevard, Hollywood, CA 90028
Website: https://www.hollywoodandhighland.com/
10. Getty Center
The Getty Center is named after J. Paul Getty, a billionaire who was once acclaimed as the richest man in America.
Getty left most of his wealth and art collection to the J. Paul Getty Museum Trust, which went on to establish the Getty Center and other institutions under his name.
The Getty Center is kind of what you'd expect given its background.
It's located in Brentwood, one of the most desirable neighborhoods of Los Angeles, perched on top of a hill and beautifully designed.
The art collection is spectacular and includes paintings by famous artists like Van Gogh, Rembrandt, Renoir and Monet.
And amazingly, it's all free!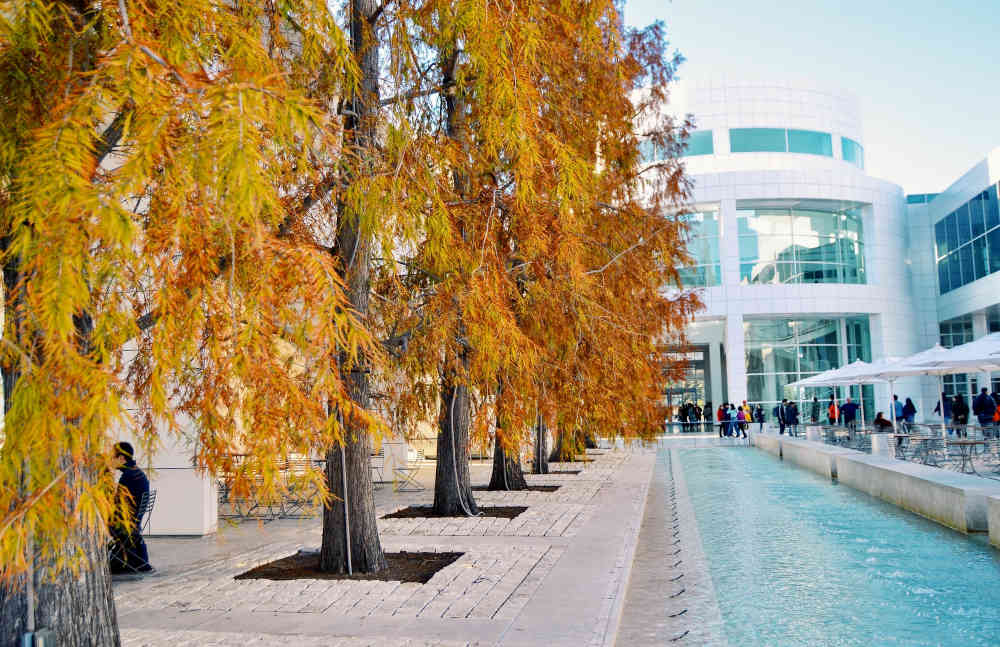 Address: 1200 Getty Center Dr, Los Angeles, CA 90049
Website: https://www.getty.edu/visit/center/
11. Getty Villa
The Getty Villa is run by the J. Paul Getty Trust in very much the same spirit as the Getty Center.
This location in Pacific Palisades (right next to Malibu) is not as expansive but still quite impressive in its own way.
The collection focuses mainly on Greek, Roman and Etruscan antiquities.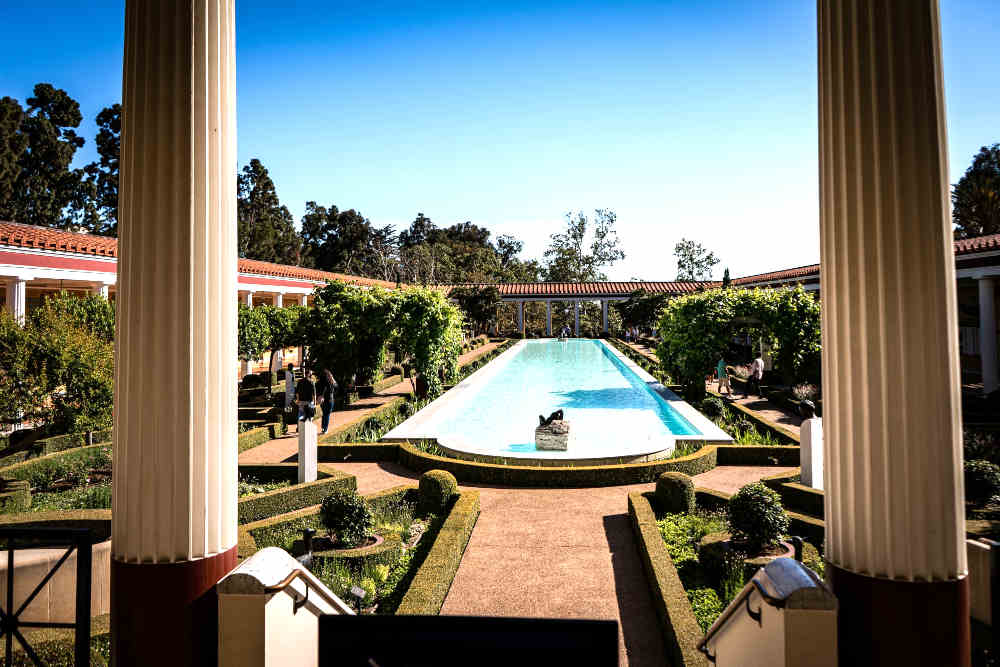 Address: 17985 Pacific Coast Highway, Pacific Palisades, CA 90272
Website: https://www.getty.edu/visit/villa/
12. La Brea Tar Pits and Museum
The LaBrea Tar Pits are an active fossil excavation site.
It is here where scientists have found the remains of numerous prehistoric animals like mammoths, sabre-toothed tigers and American lions.
These are animals that every kid gets excited about.
The on-site museum displays some of those fossils and also covers the history of the site.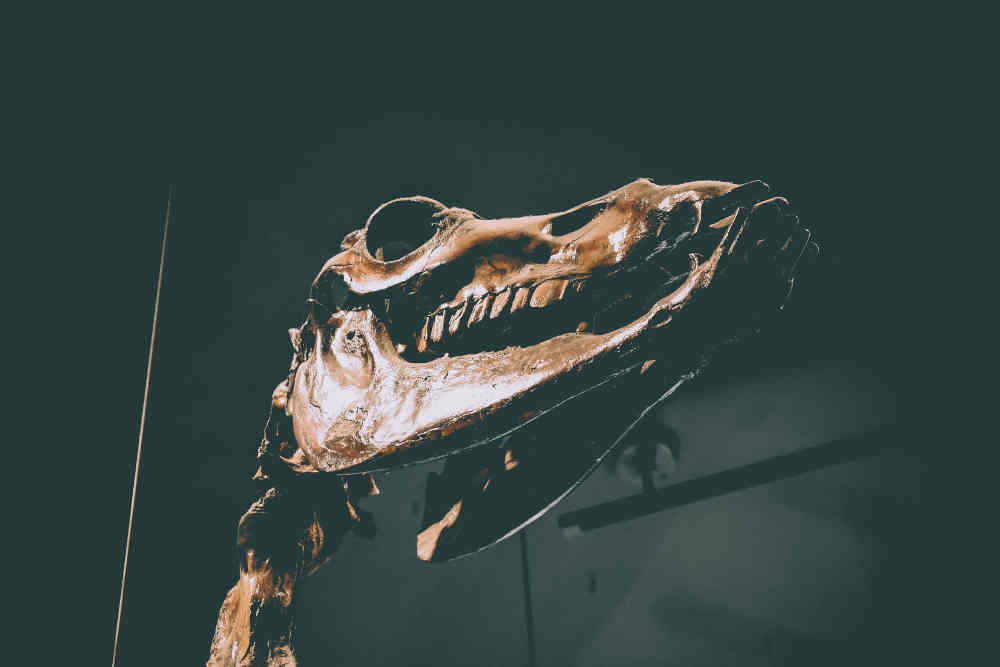 Address: 5801 Wilshire Blvd, Los Angeles, CA 90036
Website: https://tarpits.org/
13. Los Angeles Zoo
The Los Angeles Zoo is located in the Griffith Park area of Los Angeles.
It's owned and operated by the City of Los Angeles and as such it exists to serve the public.
It has everything you'd expect from a decent zoo, including animals like lions, tigers, bears, elephants, chimps, gorillas, zebras, giraffes and more.
The Los Angeles Zoo is not as famous as the San Diego Zoo, its big brother to the South, but it's still a lot of fun. (Also worth noting, ticket prices are about 3 times less and very affordable.)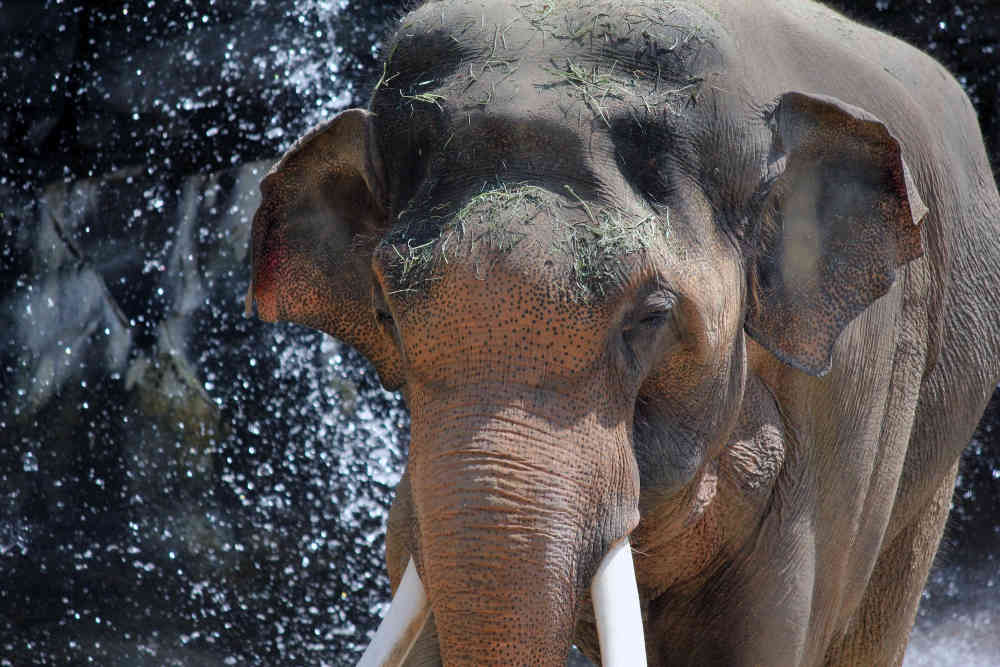 Address: 5333 Zoo Drive, Los Angeles, CA 90027
Website: https://www.lazoo.org/
14. California Science Center
In many ways, the California Science Center is very similar to science centers in other states.
It's there to give kids hands-on opportunities to learn about science and maybe get excited to become scientists themselves when they grow up.
But of course a picture is worth a thousand words and the photo of the Space Shuttle Endeavour says it all.
That's the top attraction and why you too should definitely make your way to this out of this world place.
You'll get to see an actual space craft!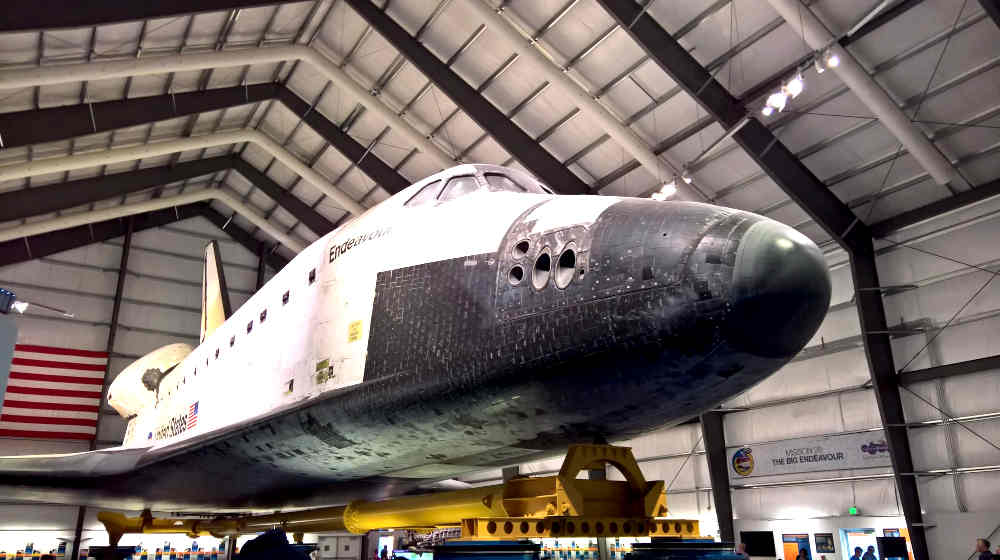 Address: 700 Exposition Park Drive, Los Angeles, CA 90037
Website: https://californiasciencecenter.org/
15. Los Angeles Museum of Art (LACMA)
The Los Angeles County Museum of Art is one of the largest art museums in the country and a long-time destination for school excursions from all over Southern California.
It's right next to the La Brea Tar Pits, so when you come for one, you come for both.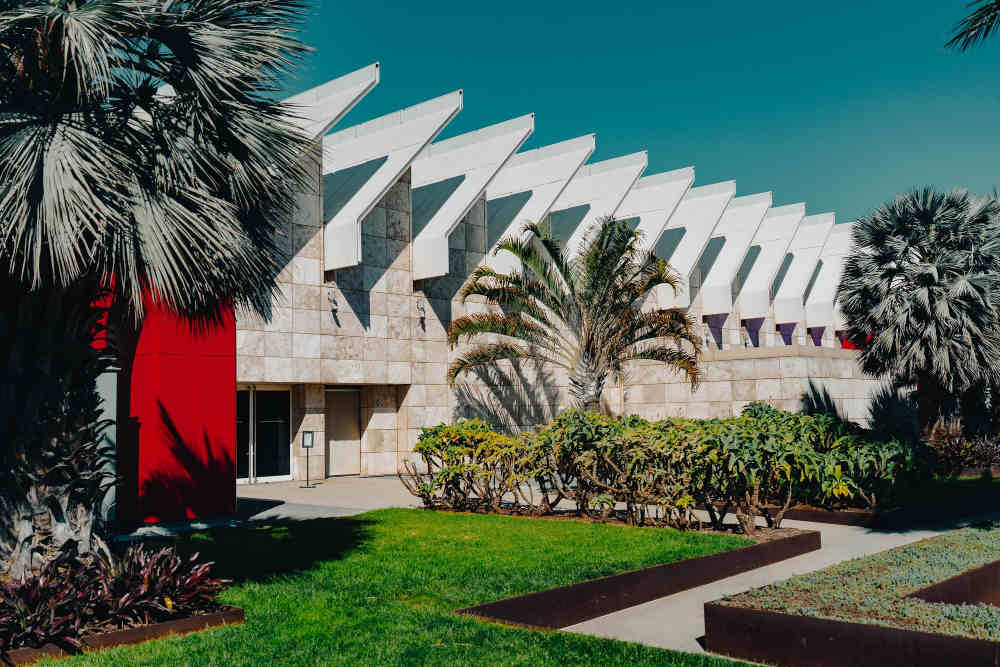 Address: 5905 Wilshire Blvd., Los Angeles, CA 90036
Website: https://www.lacma.org/
16. Natural History Museum of Los Angeles County
The Natural History Museum of Los Angeles County is adjacent to the University of Southern California.
It's one of the top natural history museums in America.
Not to be missed: the huge triceratops and T-rex fossils in Dinosaur Hall.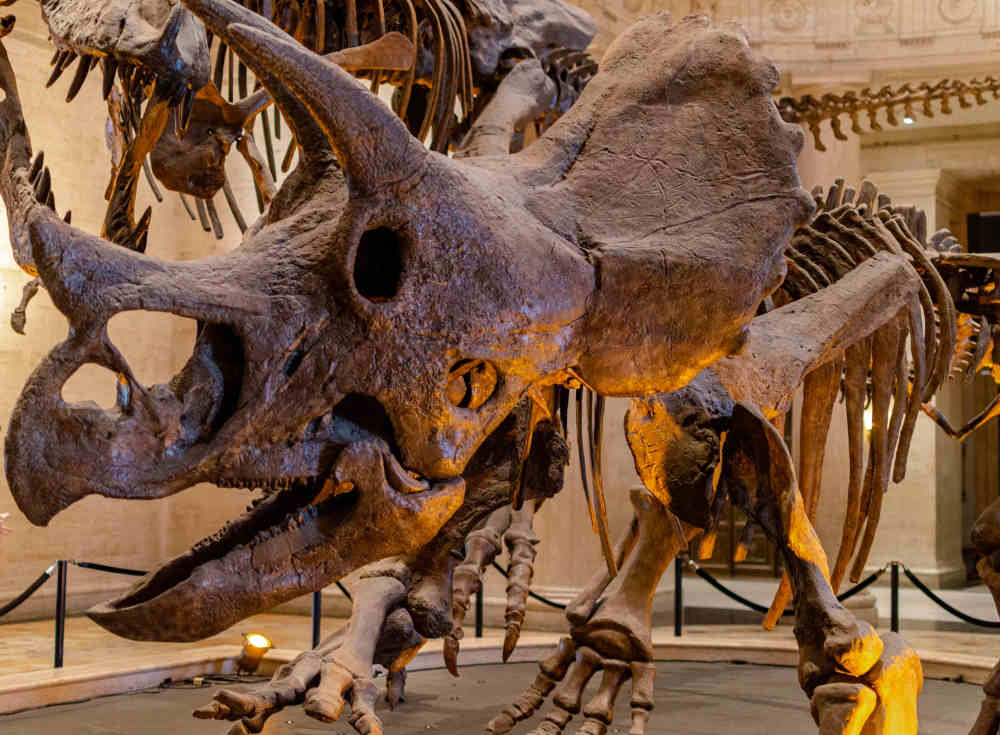 Address: 900 Exposition Blvd., Los Angeles, CA 90007
Website: https://nhm.org/
17. Queen Mary
The Queen Mary is a former transatlantic ocean liner.
After being retired from service, it moved to Long Beach, California to serve as an on-site museum and hotel.
The ship is absolutely stunning and a real pleasure to visit.
The ship undergoes periodic renovations so be sure to call before you go but even looking at it from shore is quite the experience.
The Queen Mary also hosts special events. One of the best times to visit or stay overnight is in September / October, during Queen Mary's Dark Harbor event for Halloween. No question about it, getting onboard a haunted ship for Halloween is spooktacular.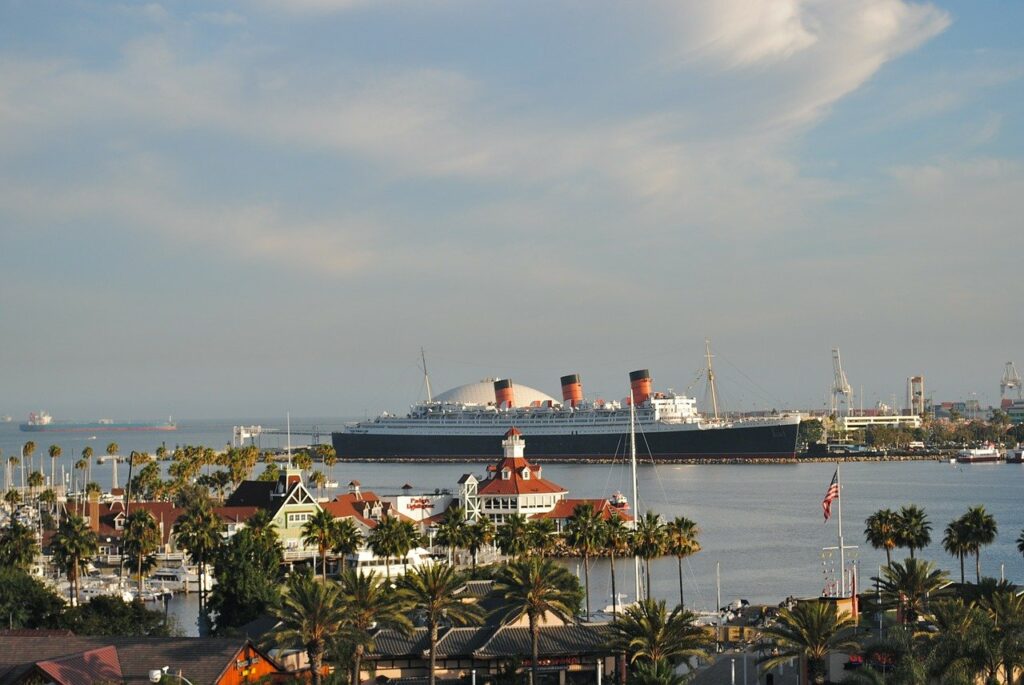 Address: 1126 Queens Hwy, Long Beach, CA 90802
Website: https://queenmary.com/
18. Dodgers Baseball
Those LA baseball hats are for the Dodgers and Dodger Stadium is the place to be.
Get seats for the family, hot dogs and drinks and enjoy the show!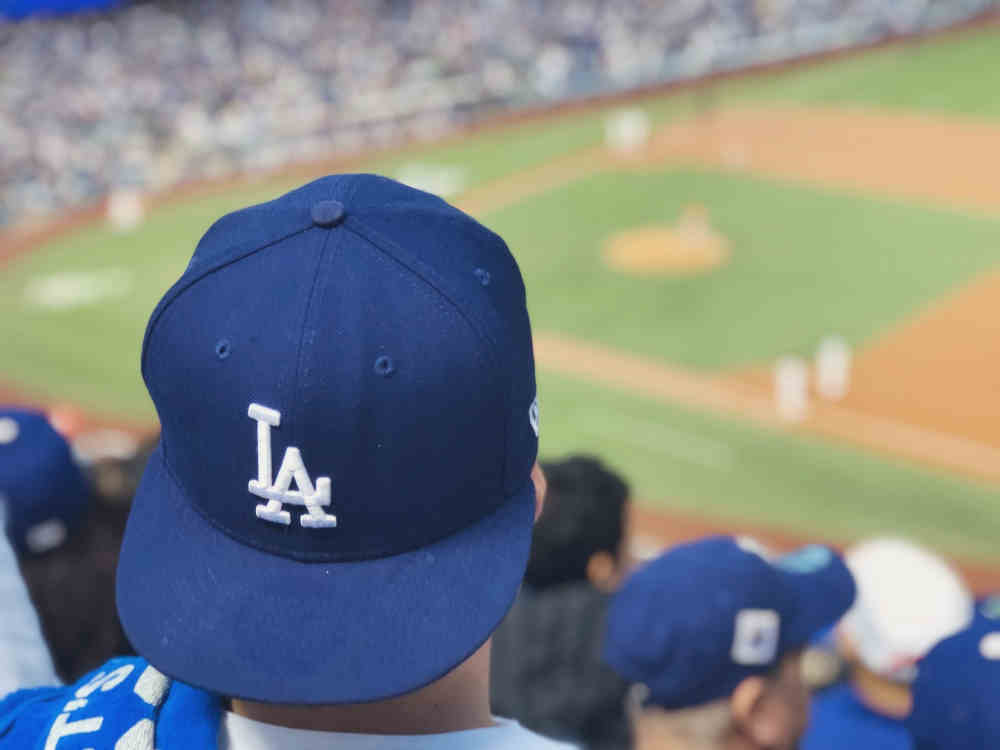 Address: Dodget Stadium, 1000 Vin Scully Avenue, Los Angeles, CA 90012
Website: https://www.mlb.com/dodgers
19. Los Angeles Lakers Basketball
Staples Center is now called Crypto.com Arena. (Yeah, we'll get used to it.)
But either way, it's still home to the Lakers, the most popular basketball in Los Angeles.
Don't delay. Get tickets to watch the next NBA champions!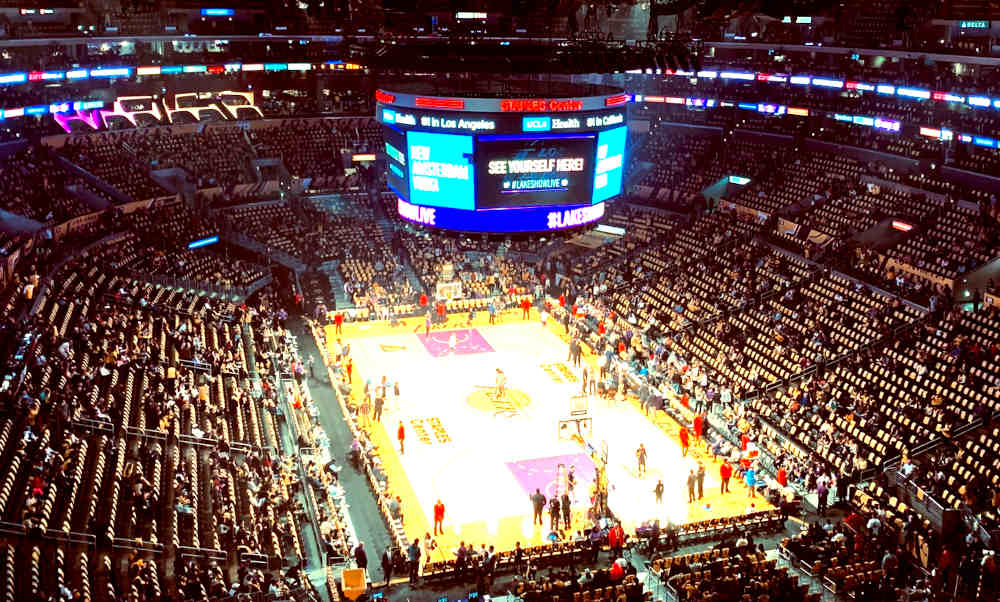 Address: 1111 South Figueroa Street, Los Angeles, CA 90015
Website: https://www.nba.com/lakers/
20. Beverly Hills
Beverly Hills is a place you cannot skip.
Stop by Rodeo Dr and let the kids admire the expensive sports cars and the Rolls-Royce Phamtom parked in front of Bijan's.
Perhaps you can also make time for some personal shopping or have breakfast at Tiffany's.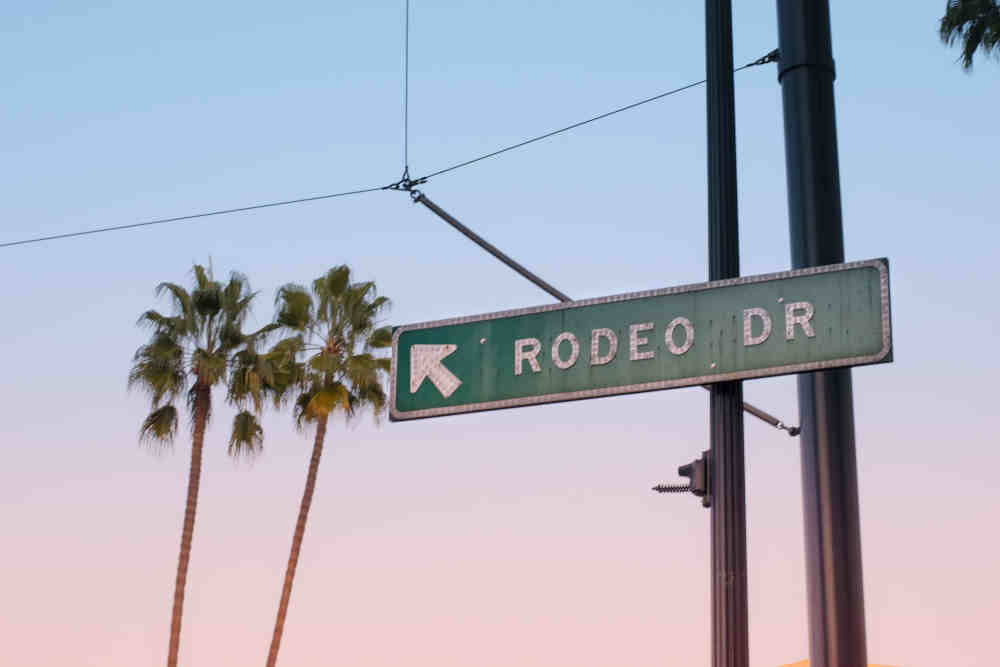 Address: Beverly Hills, CA 90210
Website: https://www.beverlyhills.org/
21. Aquarium of the Pacific
The Aquarium of the Pacific (formerly known ad the Long Beach Aquarium) shined inside and out.
When you enter the building, be sure to check out the under water diver in the Blue Cavern tank at the Southern California / Baja Gallery.
Outdoors stop by the Shark Lagoon where kids even get to touch and play with the sharks. For real.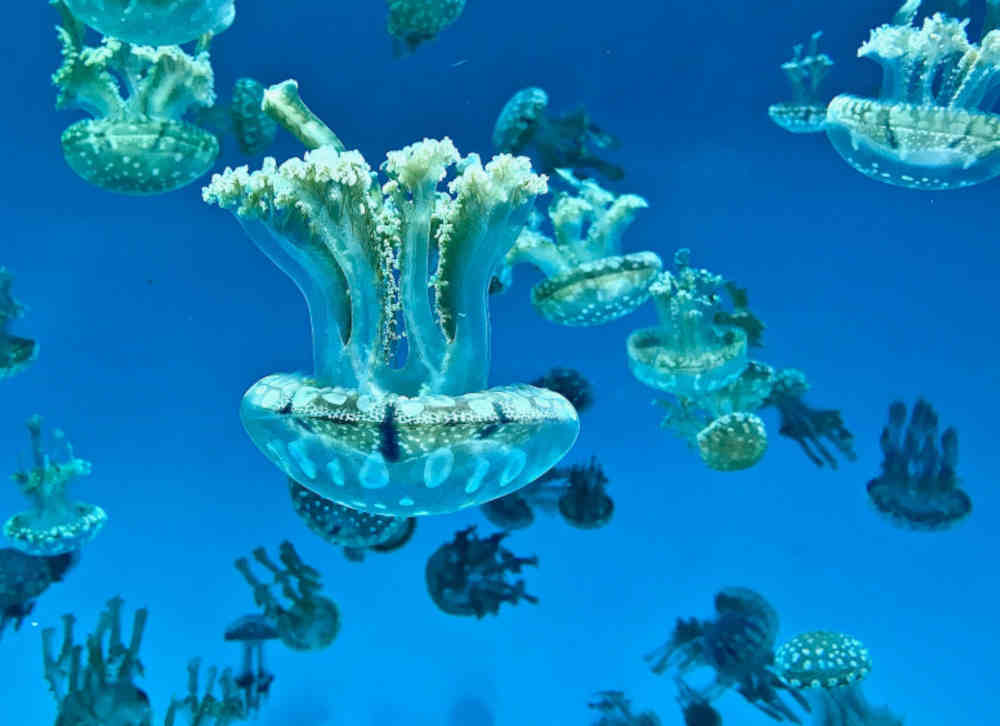 Address: 100 Aquarium Way, Long Beach, CA 90802
Website: https://www.aquariumofpacific.org/
22. Warner Bros. Studio Tour
LA is the entertainment capital of the world.
The Warner Bros Studio Tear gives you a chance to see up close how tv shows and movies are made.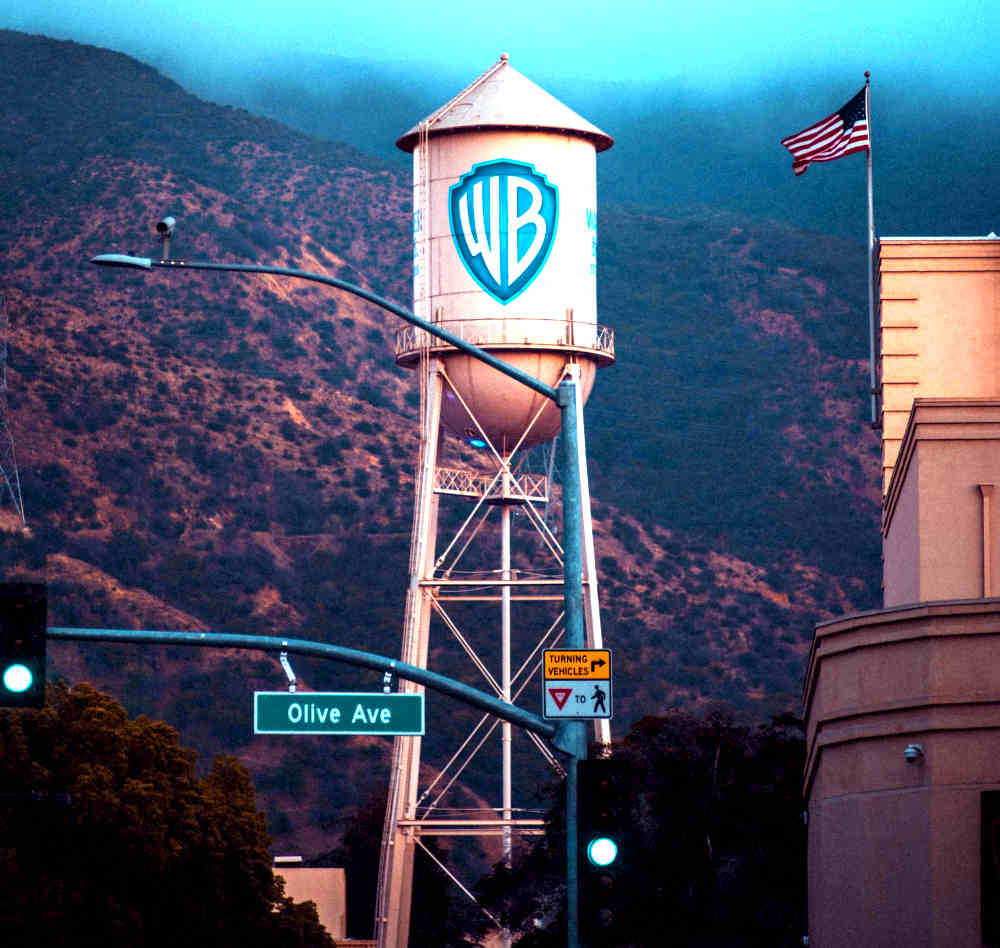 Address: 3400 Warner Blvd, Burbank,
Website: https://www.wbstudiotour.com/
23. Malibu
Malibu is of course famous for its celebrity residents and sandy beaches.
Having fun at the beach and passing by famous people's homes and their nice cars on Pacific Coast Highway are all part of the allure of this small town.
It's also a great place for many other types of outdoor activities.
There are great hiking trails around the nearby canyons. And if you don't like to walk, there's also horseback riding!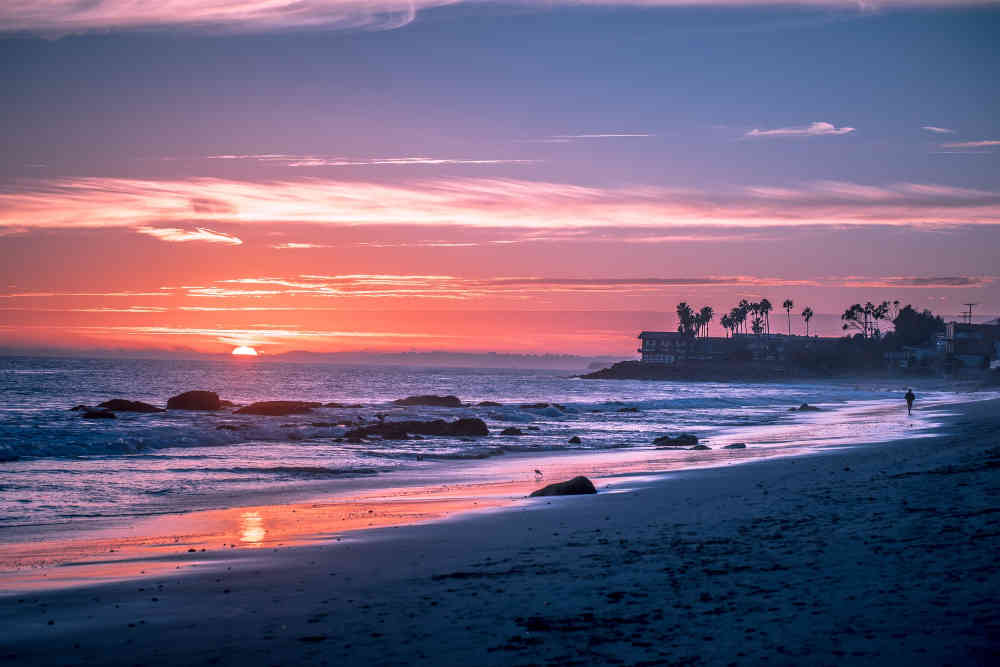 Address: Malibu, CA
Website: https://www.malibucity.org/
24. South Coast Botanic Garden
South Coast Botanic Garden is located uphill in the beautiful Palos Verdes Peninsula.
Some of the highlights include the giant redwood trees and the massive bay fig tree.
South Coast Botanic is not quite as famous as the Huntington but it's still one of the best botanical gardens in California.
The grounds are so expansive and the collections are so vast that walking along the paths can feel like long hikes.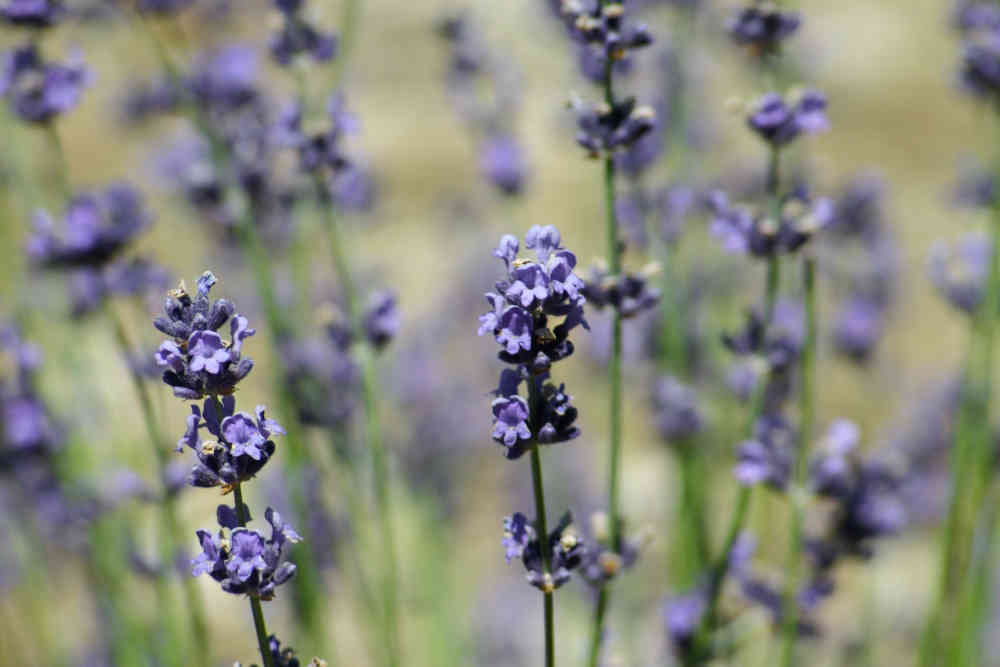 Address: 26300 Crenshaw Blvd, Palos Verdes Peninsula, CA 90274
Website: https://southcoastbotanicgarden.org/
25. Catalina Island
Catalina Island is located just off shore from LA. You can catch a ferry from Long Beach to get there.
The 1-hour ferry ride itself can be a fun experience.
And then once you are on the island, there are lots of outdoor activities like bicycling, hiking, fishing and kayaking.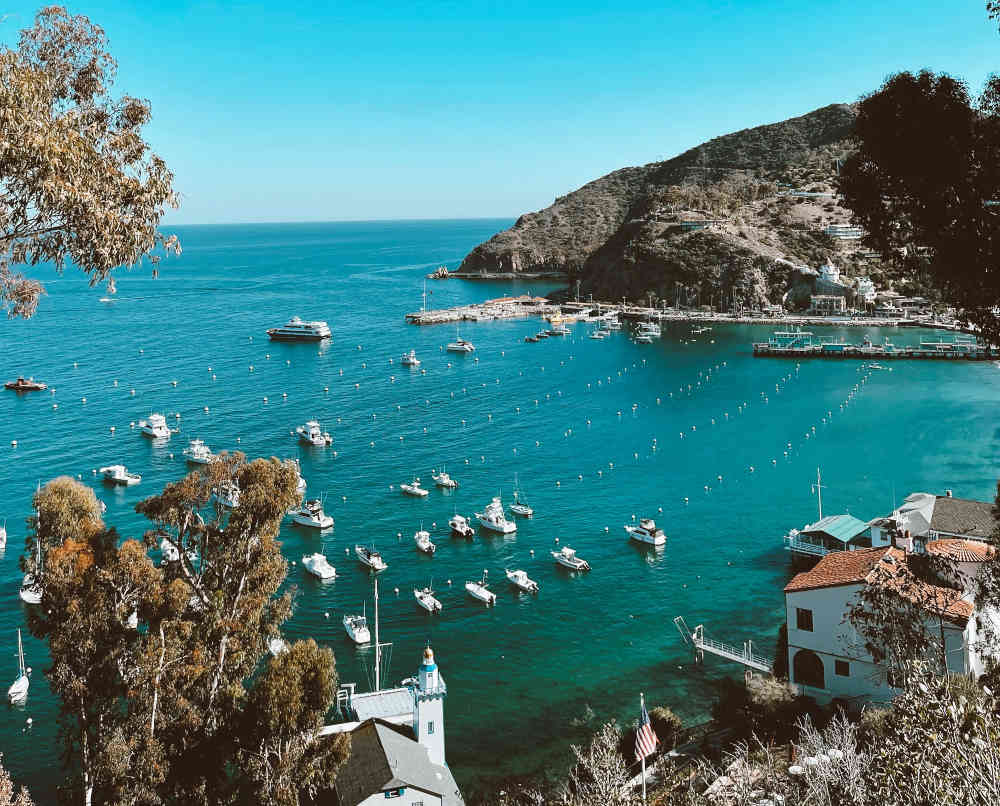 Address: Avalon, CA 90704
Website: https://www.visitcatalinaisland.com/