1. Gateway Arch
The Gateway Arch stands as a timeless symbol of American expansion and unity. As the centerpiece of the Jefferson National Expansion Memorial, the arch pays homage to the courage and spirit of the pioneers who ventured westward, shaping the nation's history and identity.
The Gateway Arch is an architectural marvel and a masterpiece of modern design. Standing at an impressive height of 630 feet, it is the tallest national monument in the United States and an awe-inspiring sight that captivates families and visitors from around the world.
For families, a visit to the Gateway Arch is a journey through time and space. The tram ride to the top offers breathtaking views of the St. Louis skyline and the majestic Mississippi River, creating an unforgettable experience that both children and adults will cherish. At the apex of the arch, families can marvel at the beauty of the surrounding landscape, gain perspective on the city's history, and appreciate the vastness of the American heartland.
The Gateway Arch Museum, located underground near the arch's base, offers an immersive and interactive experience that delves into the story of the Louisiana Purchase and the westward expansion. Families can explore exhibits, multimedia presentations, and artifacts that provide insights into the challenges and triumphs of early explorers and pioneers.
The surrounding grounds of the Gateway Arch, known as the Jefferson National Expansion Memorial Park, offer a tranquil setting for families to relax and enjoy outdoor activities. Children can play on the lawns, splash in the fountains, and explore the park's sculptures and memorials, making it a perfect spot for a family picnic and strolls.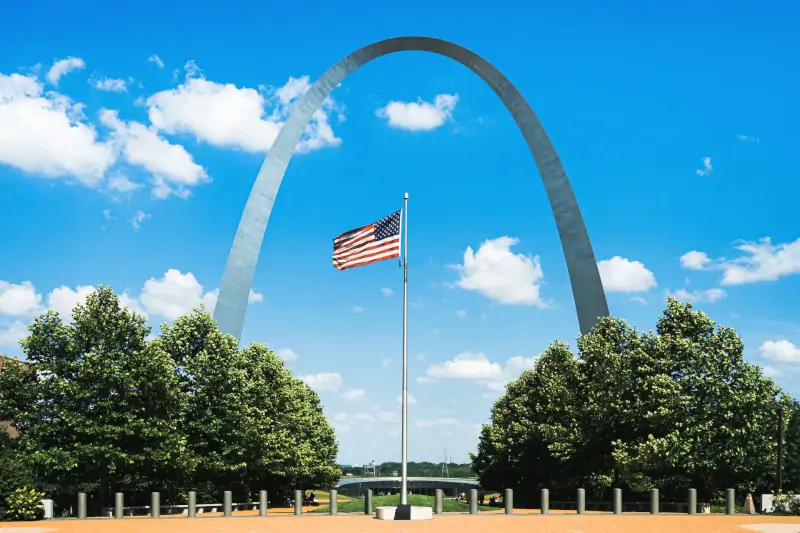 Address: 11 N 4th St, St. Louis, MO 63102
Website: https://www.gatewayarch.com/
2. St Louis Zoo
The St. Louis Zoo is a cherished destination that promises families an unforgettable wildlife adventure.
Families can embark on a global safari as they journey from the lush rainforests to the African savannah, encountering a diverse range of creatures along the way. From lions and penguins to primates and reptiles, the zoo presents an amazing menagerie of wildlife.
For families, the St. Louis Zoo provides much more than an opportunity to see exotic animals up close; it fosters a sense of wonder, appreciation, and understanding of the natural world. Educational signage and interactive displays offer fascinating insights into the behavior, habitats, and conservation efforts of the zoo's inhabitants, enriching the experience for children and adults alike.
One of the highlights of a visit to the St. Louis Zoo is the chance to attend engaging animal shows and demonstrations. Families can witness the incredible agility of sea lions, the soaring majesty of birds of prey, and the intelligence of elephants during these captivating presentations. Such experiences provide valuable lessons about the importance of wildlife conservation and the zoo's dedication to protecting endangered species.
In addition to its animal exhibits, the St. Louis Zoo hosts numerous family-oriented events and programs throughout the year. From holiday celebrations and themed festivals to educational workshops and overnight adventures, the zoo's calendar is filled with activities that cater to families' interests and passions.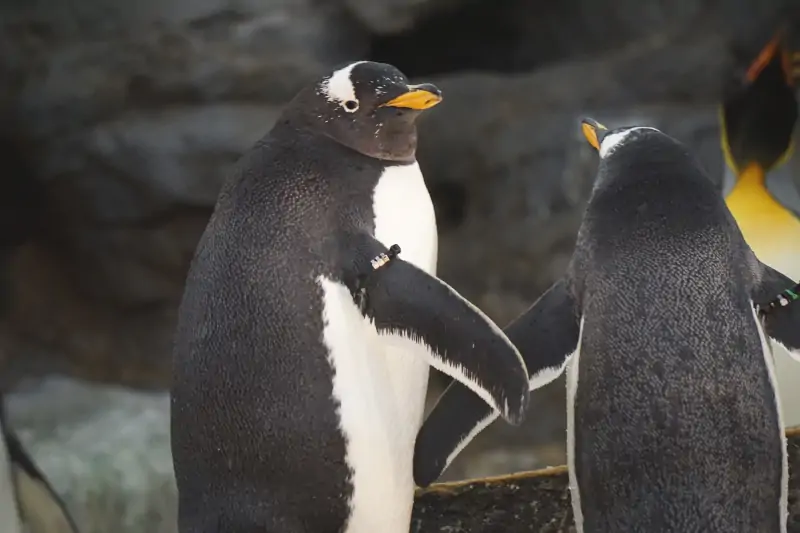 Address: 1 Government Drive St. Louis, MO 63110
Website: https://stlzoo.org/
3. Saint Louis Science Center
Situated in Forest Park, St. Louis, the St. Louis Science Center is a leading educational institution and interactive science museum. The center ignites the spark of wonder in visitors of all ages, inspiring a love for science, technology, engineering, and mathematics.
Families can explore the wonders of the universe in the planetarium, witness electrifying experiments in the chemistry lab, and delve into the fascinating world of biology, physics, and astronomy through interactive displays.
For children, the center is a playground of learning, where they can engage in playful exploration while gaining insights into the marvels of science. Young visitors can touch and experiment with exhibits, sparking their curiosity and encouraging them to ask questions, fostering a lifelong love for learning and discovery.
One of the highlights of the St. Louis Science Center is its mission to make science accessible to all. Families can enjoy free admission to many exhibits, making it an inclusive and enriching experience for everyone, regardless of economic background.
The Science Center also hosts a variety of special events, workshops, and science-themed festivals throughout the year. Families can participate in science demonstrations, meet experts in various fields, and take part in engaging activities that nurture creativity and critical thinking.
For families seeking an even deeper experience, the center offers educational programs and classes that cater to different age groups and interests. From summer camps to weekend workshops, these programs provide children with opportunities to delve deeper into specific scientific topics, fostering a passion for STEM subjects.
The St. Louis Science Center continuously updates its exhibits to stay at the forefront of scientific advancements. Visitors can always expect something new and exciting with each visit, encouraging repeat visits and continued exploration.
Beyond the indoor exhibits, the Science Center extends its offerings to outdoor spaces, where families can interact with large-scale exhibits and explore nature in the GROW agricultural pavilion. The outdoor spaces provide a breath of fresh air and a unique opportunity to learn about sustainability and environmental stewardship.
Address: 5050 Oakland Ave, St. Louis, MO 63110
Website: https://www.slsc.org/
4. St Louis Cardinals Baseball
Attending a St. Louis Cardinals baseball game is more than just a pastime; it's a cherished tradition that fosters unity, excitement, and a sense of community. As one of the oldest and most storied franchises in Major League Baseball, the Cardinals hold a special place in the hearts of families.
At Busch Stadium, families can indulge in classic ballpark treats like hot dogs, peanuts, and cotton candy, savoring the simple pleasures of a day at the ballpark. For young fans, meeting Fredbird, the Cardinals' lovable mascot, is an unforgettable moment that adds to the sense of wonder and joy.
Baseball also offers valuable life lessons for families. Through the highs and lows of the game, children learn about teamwork, perseverance, and the importance of supporting one another in both victory and defeat. These lessons extend beyond the stadium, shaping the values and character of young fans.
The Cardinals organization recognizes the importance of family-friendly experiences at the ballpark. The team hosts a variety of family-oriented events, including Kids Days, where young fans can participate in pre-game activities and enjoy special promotions.
The Cardinals' commitment to the community also extends to families. Through charitable initiatives and community outreach programs, the team strives to make a positive impact on the lives of children and families in the St. Louis area, embodying the spirit of giving back.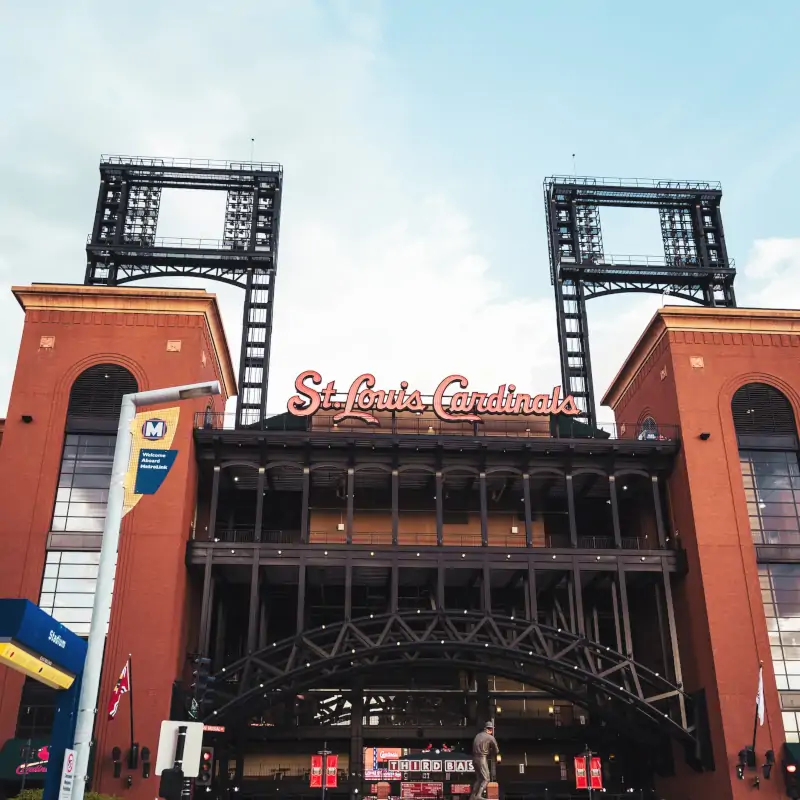 Address: 700 Clark Ave, St. Louis, MO 63102
Website: https://www.mlb.com/cardinals
5. Lone Elk Park
Lone Elk Park offers visitors an escape into the wilderness, where they can witness native wildlife roaming freely in their natural habitats. With its serene beauty, Lone Elk Park provides a family-friendly experience that is both educational and awe-inspiring.
Lone Elk Park spans over 550 acres of hills, forests, and lakes, providing families with a beautiful setting for outdoor adventures. As families drive through the park's scenic loop road, they can encounter a host of fascinating creatures, including majestic elk, white-tailed deer, bison, wild turkeys, and more. These native animals, once abundant throughout the region, have found a protected haven within the park's boundaries.
Families visiting Lone Elk Park are reminded to treat the wildlife with respect and keep a safe distance from the animals to ensure their safety and well-being. Park rangers and informative signs throughout the area provide valuable guidelines for responsible wildlife viewing.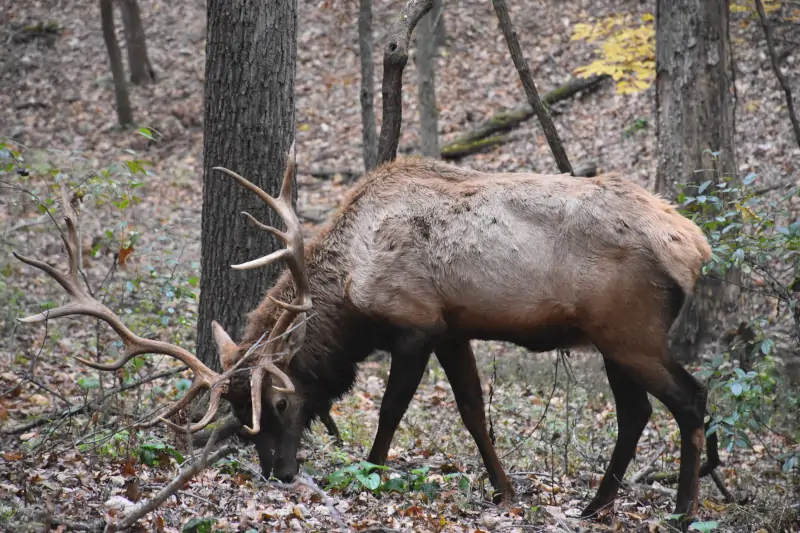 Address: 1 Lone Elk Park Rd, St. Louis, MO 63125
Website: https://stlouiscountymo.gov/st-louis-county-departments/parks/places/lone-elk-park/
6. Endangered Wolf Center
The Endangered Wolf Center is a dedicated sanctuary for some of North America's most endangered wolf species. As a haven for these majestic creatures, the center offers families a unique and educational experience, providing a rare glimpse into the lives of wolves and the importance of conservation efforts.
The Endangered Wolf Center is home to several critically endangered wolf species, including the Mexican gray wolf, red wolf, and maned wolf. Families visiting the center have the extraordinary opportunity to observe these elusive animals up close and learn about their behavior, social structures, and the challenges they face in the wild.
One of the highlights of a visit to the Endangered Wolf Center is the chance to hear the haunting howls of the wolves, a spine-tingling experience that leaves a lasting impression on young hearts and minds. Families can participate in howl nights, where they can listen to the wolves communicate, evoking a sense of wonder and appreciation for these fascinating creatures.
Address: 6750 Tyson Valley Road, Eureka, MO 63025
Website: https://www.endangeredwolfcenter.org/
7. City Museum
City Museum is not your typical museum filled with static displays and artifacts. Instead, it is an interactive masterpiece that repurposes reclaimed materials to create a surreal world of exploration and wonder.
Built within the walls of an old shoe factory, the City Museum showcases the artistry of Bob Cassilly and a team of skilled artists and artisans who transformed the space into a whimsical dreamscape. The museum's architecture and sculptures are made from salvaged materials such as old airplanes, bridges, and architectural remnants, creating a surreal environment that ignites the imagination.
For families, the City Museum is an open invitation to unleash their creativity and embrace the joy of play. Children can crawl through enchanted caves, scale towering sculptures, and navigate intricate tunnels, while parents can join in the fun or simply marvel at the imaginative feats of engineering.
One of the main highlights of the City Museum is the "MonstroCity," an outdoor playground that seems to defy gravity. Children and adults alike can climb aboard a real school bus dangling off the building's edge, explore the labyrinth of tunnels suspended high above the ground, and take daring slides that spiral down to the earth below.
The fun continues indoors with numerous interactive exhibits, mazes, and slides. Families can traverse the Enchanted Caves, navigate the Enchanted Forest, and explore the World Aquarium, which houses an array of marine life from around the globe.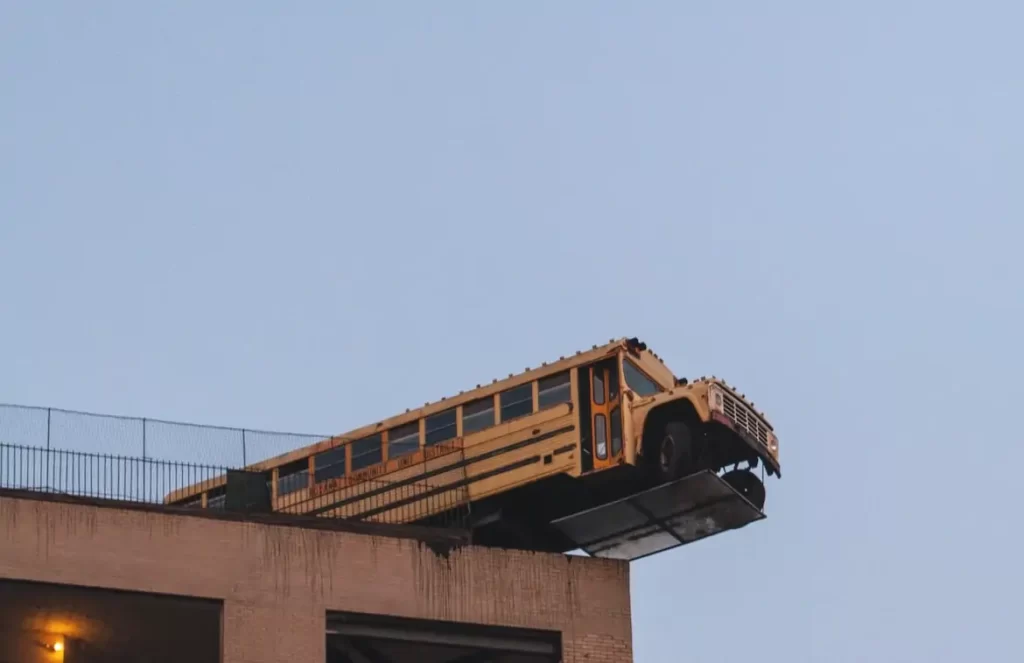 Address: 750 N 16th St, St. Louis, MO 63103
Website: https://www.citymuseum.org/
8. Missouri Botanical Garden
Founded in 1859, the Missouri Botanical Garden stands as one of the oldest botanical institutions in the United States and a testament to the city's commitment to conservation, horticulture, and education.
Families can embark on a global journey through various themed gardens, each designed to represent different geographic regions and habitats.
A visit to the Missouri Botanical Garden offers a delightful opportunity to be immersed in nature's splendor. Children can wander through the Children's Garden, where interactive exhibits, hands-on activities, and whimsical sculptures create an enchanting and educational experience.
The Climatron, a geodesic dome greenhouse, is one of the garden's iconic features. Families can step inside this tropical paradise, where lush foliage, exotic plants, and cascading waterfalls transport them to far-off rainforests, providing an escape from the hustle and bustle of the city.
The Japanese Garden, with its serene ponds, picturesque bridges, and carefully manicured landscapes, exudes tranquility and provides families with a serene and contemplative space for reflection and relaxation.
The Missouri Botanical Garden's dedication to research and conservation is evident through its numerous ongoing projects and collaborations. Families can learn about the garden's efforts to protect endangered plant species and promote sustainable gardening practices, inspiring a sense of environmental responsibility in young minds.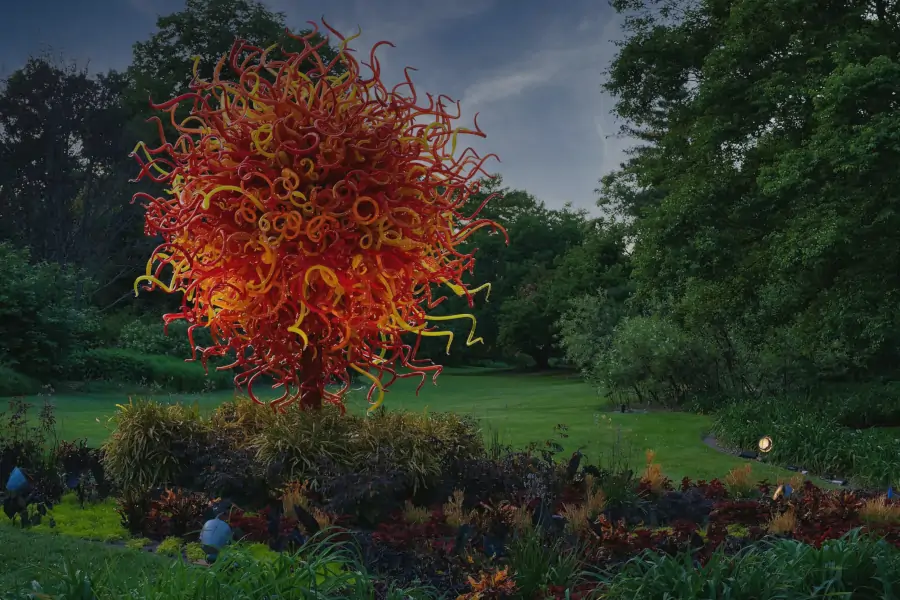 Address: 4344 Shaw Blvd, St. Louis, MO 63110
Website: https://www.missouribotanicalgarden.org/
9. Six Flags St Louis
Six Flags St. Louis is an amusement park that promises families an exhilarating and action-packed day of fun and excitement. With numerous rides, attractions, and live entertainment, the park offers a memorable experience that caters to visitors of all ages.
Guests can dive into a whirlwind of heart-pounding adventures on roller coasters like "The Boss," "Batman: The Ride," and "Mr. Freeze: Reverse Blast." For younger children and families seeking milder experiences, the park offers a variety of family-friendly rides and attractions. From classic carousels and gentle rides to interactive play areas and live shows, Six Flags St. Louis ensures that every family member can find something to enjoy.
Address: 900 Six Flags Rd, Eureka, MO 63025
Website: https://www.sixflags.com/stlouis
10. Six Flags Hurricane Harbor
Adjacent to Six Flags St. Louis, Hurricane Harbor is a thrilling water park that offers families a refreshing and exhilarating escape from the summer heat.
The water park's tropical-themed setting creates an immersive experience that transports families to a beachside paradise. Palm trees, cabanas, and sandy shores set the stage for a day of aquatic adventures and relaxation.
Younger children can join in the fun at Splash Island, a play area designed specifically for pint-sized adventurers. With interactive water features, gentle slides, and shallow pools, Splash Island provides a safe and enjoyable experience for the little ones.
The Hurricane Bay wave pool is a family favorite, simulating ocean waves that allow families to bob and float together in the gentle surf. It's a perfect spot for relaxation and family bonding.
As part of Six Flags St. Louis, families can also enjoy the convenience of combined tickets, allowing them access to both the amusement park and Hurricane Harbor on the same day.
Address: 4900 Six Flags Rd, Eureka, MO 63025
Website: https://www.sixflags.com/stlouis/things-to-do/rides/water-rides
11. Raging Rivers
Just a short drive from St. Louis, Raging Rivers Water Park beckons families with its sun-soaked adventures and refreshing aquatic thrills.
Raging Rivers boasts a wide range of water attractions that cater to families seeking both adrenaline-pumping adventures and leisurely relaxation.
The "Shark Slide" propels riders down a twisting tunnel before plunging into a pool below, while the "Speed Slide" offers a steep drop that sends families racing to the finish.
Younger children have their own oasis at "Itty Bitty Surf City," a dedicated play area complete with pint-sized slides, shallow pools, and interactive water features. Parents can enjoy peace of mind as their little ones splash and play in this safe and fun environment.
The "Endless River" takes families on a relaxing journey as they float along a winding waterway, providing a moment to unwind and enjoy the scenic surroundings of the park.
In addition to its water attractions, Raging Rivers offers amenities designed to enhance families' experience. Families can rent private cabanas equipped with lounge chairs and food service for a comfortable and shaded retreat.
Address: 100 Palisades Pkwy, Grafton, IL 62037
Website: https://www.ragingrivers.com/
12. Great Forest Park Balloon Race
The Great Forest Park Balloon Race is one of the city's most beloved and awe-inspiring annual traditions. This event takes place against the backdrop of the sprawling park, where the sky becomes a canvas for a kaleidoscope of vibrant hot air balloons.
The event showcases hot air balloons of all shapes, sizes, and designs, each more creative than the last. As families spread their blankets and set up picnics on the park's lush grounds, they eagerly await the thrilling sight of the balloons inflating and taking flight.
The festivities begin with the "Purina Children's Entertainment Area," where families can enjoy a variety of activities, face painting, and live performances that entertain young ones and set the stage for a fun-filled day.
As the balloons gracefully ascend into the sky, families are captivated by the sheer beauty of the scene.
One of the highlights of the event is the "Hare and Hound" competition, where a designated balloon, the "Hare," takes off first and drops a target at a specific location. Other balloons, the "Hounds," then follow and try to drop their markers as close to the target as possible. Families cheer and root for their favorite balloons as they compete in this thrilling and competitive event.
Throughout the day, families can stroll through the balloon grounds, getting up close and personal with the balloons and their crews.
Address: Forest Park, St. Louis, MO 63112
Website: https://greatforestparkballoonrace.com/
13. Magic House Children's Museum
The Magic House Children's Museum is a haven of wonder and creativity for young minds. Since its inception in 1979, this museum has been inspiring children and families to explore, learn, and play through interactive exhibits and hands-on activities.
Inside the Magic House, children find themselves immersed in a world tailored just for them. Each exhibit is designed to ignite curiosity, encourage imaginative play, and foster a love for learning. From pretend play in the "Kids Construction Zone" to exploring the wonders of science in the "Star-Spangled Center" and experimenting with water in the "Waterworks" exhibit, the museum presents endless opportunities for hands-on exploration.
One of the highlights of the Magic House is the "Wonder Works" exhibit, where children can embark on a captivating journey through the wonders of the human body. With interactive displays and engaging activities, children can learn about the human brain, heart, and other vital organs, making education a fun and fascinating adventure.
The "Children's Village" invites children to step into a charming town complete with a grocery store, bank, post office, and more. Young visitors can take on various roles, trying their hand at being a shopkeeper, a banker, or a mail carrier, fostering social skills and nurturing their imagination.
The Magic House Children's Museum also embraces inclusivity, with exhibits designed to accommodate children of all abilities. The "Wonder Works Access Exhibit" offers interactive experiences that are specially designed for children with disabilities, promoting an inclusive environment where all children can play and learn together.
Beyond its exhibits, the museum hosts an array of programs and events throughout the year. Families can participate in art workshops, science demonstrations, and special performances that add an extra layer of magic to their visit.
Address: 516 S Kirkwood Rd, St. Louis, MO 63122
Website: https://www.magichouse.org/
14. St Louis Aquarium
The St. Louis Aquarium is an aquatic wonderland that offers families an immersive and educational journey through the world's oceans, rivers, and lakes. Opened in 2019, the aquarium has quickly become a must-visit destination for families seeking an unforgettable underwater adventure.
Families can explore the "Global Rivers" exhibit, where they encounter the vibrant ecosystems of the Amazon River, the Nile, and the Mississippi River. They can marvel at the stunning diversity of fish and aquatic plants that call these waterways home.
In the "Shark Canyon" exhibit, families are invited to come face to face with some of the ocean's most formidable predators. As they walk through a transparent tunnel, they watch in awe as sharks and other marine creatures swim gracefully overhead, creating an awe-inspiring and educational experience.
The "Ray Lagoon" offers families the opportunity to interact with friendly rays, as they gently glide through the water, inviting visitors to touch their smooth and velvety wings.
For children, the "Changing Rivers" play area provides a space for interactive learning and exploration. They can engage in hands-on activities, discover aquatic-themed games, and learn about the importance of conservation and protecting marine life.
Families can also experience the thrill of "Mermaid Magic," where mermaids gracefully perform underwater, enchanting young and old with their mesmerizing beauty and aquatic ballet.
The St. Louis Aquarium takes pride in its commitment to conservation and education. Throughout the exhibits, families can learn about the importance of protecting marine habitats, preserving endangered species, and reducing plastic waste to safeguard our oceans for future generations.
The aquarium's location in the historic Union Station adds to its appeal, as families can enjoy the grandeur of the beautifully restored train station while exploring the underwater wonders inside.
Address: 201 S 18th St, St. Louis, MO 63103
Website: https://www.stlouisaquarium.com/
15. Anheuser-Busch Brewery
Located in the heart of St. Louis, Missouri, the Anheuser-Busch Brewery stands as an iconic symbol of American brewing heritage and a testament to the enduring legacy of one of the world's most famous beer companies. As one of the largest and oldest breweries in the United States, the Anheuser-Busch Brewery showcases the art of brewing and the history of this beverage.
Founded in 1852 by German immigrants Eberhard Anheuser and Adolphus Busch, the brewery has played a pivotal role in shaping the beer industry and the city of St. Louis.
Visitors to the Anheuser-Busch Brewery can embark on a guided tour that takes them behind the scenes of the brewing process. The tour offers an inside look at the brewing facilities, from the mashing of grains to the fermenting tanks, where the magic of brewing comes to life.
One of the highlights of the tour is the opportunity to see the Budweiser Clydesdales up close. Visitors can meet these majestic horses, learn about their training, and witness the time-honored tradition of hitching the Clydesdales to their iconic red beer wagon.
Address: 1200 Lynch St, St. Louis, MO 63118
Website: https://www.budweisertours.com/stltours
16. Grant's Farm
Nestled in the charming town of Grantwood Village, just outside St. Louis, Grant's Farm offers a blend of natural beauty, wildlife encounters, and a glimpse into American history.
Once the family estate of the legendary Ulysses S. Grant, this 281-acre property is now owned by the Busch family, of Anheuser-Busch fame, who have transformed it into a family-friendly venue that celebrates nature, conservation, and the enduring legacy of the Grant family.
One of the main attractions of Grant's Farm is the animal encounter experience. Families can embark on a tram ride that takes them through Deer Park, where they can see a variety of deer species roaming freely, or Wild Animal Safari, where they can encounter bison, antelope, and other majestic creatures.
Visitors also have the opportunity to feed and interact with the famous Budweiser Clydesdales. Families can get up close to these magnificent horses, learn about their history, and witness the skillful hitching process.
Grant's Farm also boasts a diverse array of animal exhibits, including parrots, goats, camels, and kangaroos, providing families with the chance to see and learn about animals from around the world.
Admission to Grant's Farm is free, with nominal parking fees.
Address: 10501 Gravois Rd, St. Louis, MO 63123
Website: https://www.grantsfarm.com/
17. Onondaga Cave State Park
Established in 1982, Onondaga Cave State Park is a haven for outdoor enthusiasts, offering a perfect blend of outdoor recreation, nature exploration, and educational experiences.
The centerpiece of Onondaga Cave State Park is the stunning Onondaga Cave, an underground masterpiece that has been captivating visitors for generations. Families can embark on guided tours through the caverns, where they are transported to a world of stalactites, stalagmites, flowstones, and other fascinating limestone formations. As they venture deeper into the cave, they learn about its geological history and the delicate processes that shape these magnificent formations over thousands of years.
Above ground, Onondaga Cave State Park presents families with a plethora of outdoor activities and natural beauty. Families can explore the park's hiking trails, winding through lush forests, limestone glades, and bubbling streams.
The Meramec River, which flows through the park, invites families to indulge in water-based activities such as canoeing, kayaking, and fishing. The park also features a sandy beach area, where families can bask in the sun and cool off in the refreshing waters during the warmer months.
Onondaga Cave State Park offers various camping options, from basic tent sites to modern campsites with electric hookups. Families can choose to spend a night under the stars, surrounded by the sounds of nature, and wake up to the fresh morning air of the Ozarks.
Address: 7556 Hwy H, Leasburg, MO 65535
Website: https://www.mostateparks.com/park/onondaga-cave-state-park
18. Meramec Caverns
Meramec Caverns is an underground wonder that has been intriguing visitors for over 150 years. As one of America's most famous caves, Meramec Caverns offers a glimpse into the fascinating world of subterranean beauty and geological wonders.
One of the highlights of the Meramec Caverns tour is the "Wine Room," a magnificent chamber that showcases an impressive array of sparkling mineral deposits, resembling wine bottles and glasses. The "Stage Curtain" formation is another breathtaking sight, resembling a delicate, flowing curtain, and creating a backdrop for memorable family photos. The "Marble City" section of the caverns reveals formations that resemble grand columns and statues, evoking the grandeur of an ancient marble city frozen in time.
Above ground, Meramec Caverns offers a variety of outdoor activities and scenic beauty. Families can stroll along nature trails, take a relaxing boat ride on the Meramec River, or enjoy a picnic in the lush green surroundings.
As a family-owned and operated business, Meramec Caverns takes pride in its commitment to preserving the cave's natural beauty and protecting its delicate formations. The owners have implemented various conservation measures to ensure the cave's sustainability for future generations to enjoy.
Address: 1135 Hwy W, Sullivan, MO 63080
Website: https://www.americascave.com/
19. Purina Farms
Operated by the renowned Purina brand, the farm serves as an educational center and recreational venue, where families can learn about animal care, farming, and responsible pet ownership while having a blast.
The 300-acre farm is home to a diverse array of animals, including dogs, cats, pigs, cows, horses, and more. Families can participate in a variety of hands-on activities, interactive exhibits, and entertaining shows that highlight the special bond between humans and animals.
One of the main attractions at Purina Farms is the "Pet Center," where families can meet and interact with dogs and cats. Children can pet, play, and cuddle with the friendly animals, providing a heartwarming experience that promotes empathy and responsible pet ownership.
The "Animal Barn" offers families the chance to get up close to farm animals, such as cows, pigs, and sheep. Families can learn about animal husbandry, feeding routines, and the importance of animal welfare in agriculture.
The "Purina Incredible Dog Show" is a must-see event that showcases the intelligence, agility, and talents of the farm's canine stars. Families can watch as dogs perform impressive tricks, navigate obstacle courses, and demonstrate their amazing abilities.
Purina Farms also hosts seasonal events, such as the "Easter Eggstravaganza" and the "Halloween Nights," where families can enjoy themed activities, games, and entertainment, adding an extra layer of excitement to their visit.
Address: 500 William Danforth Way, Gray Summit, MO 63039
Website: https://www.purina.com/purina-farms
20. St Louis Wheel
Dominating the skyline of St. Louis, Missouri, the St. Louis Wheel has become an iconic symbol of excitement and family-friendly entertainment. This towering Ferris wheel at Union Station offers families a chance to soar to new heights and experience breathtaking views of the city and its surrounding beauty.
Standing at a remarkable height of 200 feet, the St. Louis Wheel is comprised of 42 climate-controlled gondolas, each offering panoramic vistas of the cityscape.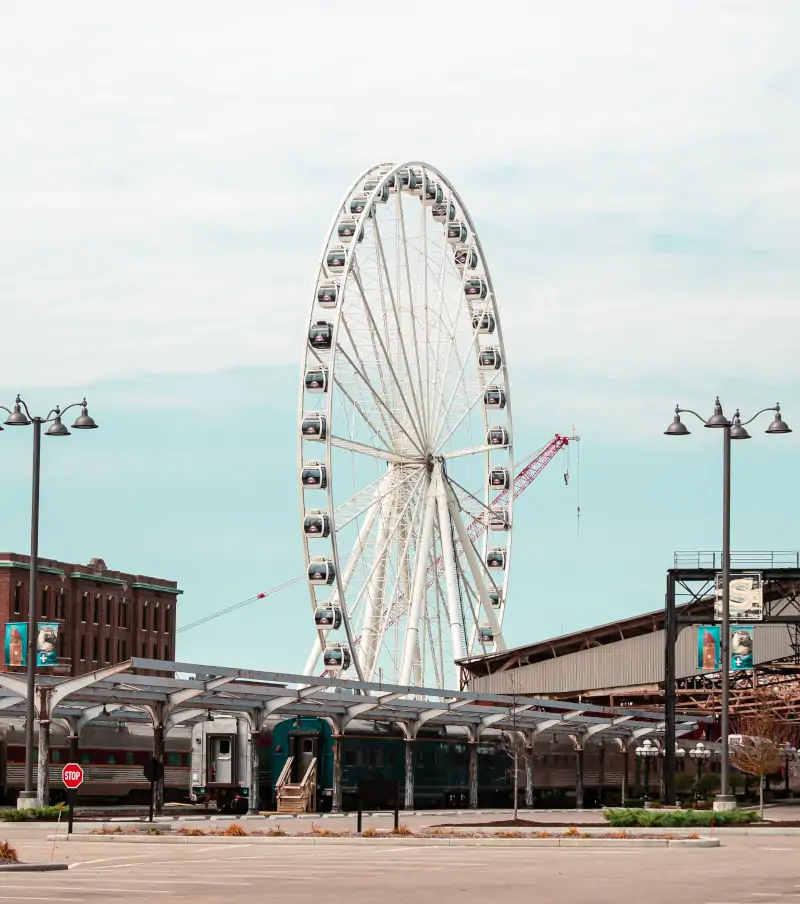 Address: 201 S 18th St, St. Louis, MO 63103
Website: https://www.thestlouiswheel.com/
21. Laumeier Sculpture Park
Spread across 105 acres, the Laumeier Sculpture Park celebrates contemporary sculpture art and the beauty of the natural world.
Founded in 1976, Laumeier Sculpture Park is one of the first and largest dedicated sculpture parks in the United States. The park's collection boasts over 60 sculptures.
Its expansive grounds provide ample space for families to explore, play, and immerse themselves in a world of artistic expression and creative inspiration.
Additionally, Laumeier Sculpture Park hosts a variety of community events and celebrations throughout the year.
Address: 12580 Rott Rd, St. Louis, MO 63127
Website: https://www.laumeiersculpturepark.org/
22. Melvin Price Locks and Dam
The Melvin Price Locks and Dam is a remarkable engineering feat that plays a crucial role in the transportation and navigation along the mighty Mississippi River.
Constructed in the late 1970s and completed in 1990, the Melvin Price Locks and Dam is one of the largest locks and dams on the entire Mississippi River. Its primary function is to maintain a navigable channel for commercial vessels, facilitating the movement of goods and commodities through the heart of the United States.
One of the main attractions at the Melvin Price Locks and Dam is the chance to observe the locking process. Families can stand on the observation deck and watch in awe as the massive lock chamber fills or empties with water, raising or lowering the vessels to the level of the river downstream or upstream. This intricate process allows boats and barges to safely bypass the dam and continue their journey on the Mississippi River.
Address: 1630 Lock and Dam Way, Alton, IL 62002
Website: https://www.mvs.usace.army.mil/Missions/Navigation/Locks-and-Dams/Melvin-Price/
23. Chocolate, Chocolate, Chocolate Tour
For families with a sweet tooth, the Chocolate, Chocolate, Chocolate Tour in St. Louis, Missouri, promises an unforgettable and delectable experience. Established by the Abel family in 1981, this family-owned business has been delighting visitors with its mouthwatering chocolates and a fascinating behind-the-scenes look at the chocolate-making process.
Upon arriving at the tour's flagship location in St. Louis, families are greeted by the tantalizing aroma of freshly made chocolates, setting the stage for a sensory adventure. The guided tour takes families through the various stages of chocolate production, from the raw cocoa beans to the delicious finished products.
The highlight of the tour is undoubtedly the tasting experience. Families get to savor a variety of chocolates, ranging from creamy milk chocolates to rich dark chocolates, each with its distinct flavor profile. The tour guides offer insights into the tasting notes and nuances of different chocolates.
The Chocolate, Chocolate, Chocolate Tour is more than just a delightful indulgence; it also emphasizes the company's commitment to sourcing high-quality ingredients and supporting sustainable practices. Families learn about the importance of fair trade and responsible sourcing in the chocolate industry, gaining a deeper appreciation for the social and environmental impact of their sweet treats.
Address: 5025 Pattison Ave, St. Louis, MO 63110
Website: https://www.chocolatechocolate.com/
24. Myseum
Myseum is an interactive children's museum that ignites the curiosity and imagination of young minds. Established with the belief that learning can be both entertaining and enriching, Myseum offers families a vibrant and engaging space filled with hands-on exhibits and activities that cater to children's natural desire to explore and discover.
The Science Center Zone is a favorite among children, featuring fascinating experiments and demonstrations that showcase scientific principles in a fun and accessible way. Kids can marvel at the wonders of physics, conduct hands-on experiments, and even experience the thrill of a lightning show.
The Arts & Creativity Zone celebrates the joy of self-expression and artistic exploration. Families can engage in various art activities, from painting and sculpting to crafting and design, allowing children to unleash their creativity and create their masterpieces.
In the Imagination Playground, children can build, design, and construct using giant foam blocks, fostering their problem-solving and teamwork skills. The space encourages free play and collaboration, offering endless opportunities for imaginative play.
The Imagination Theatre is a space where children can become performers, donning costumes and putting on their own theatrical productions. This area encourages self-confidence, public speaking, and the joy of storytelling.
Myseum also boasts a Mini Town, a kid-sized community complete with a grocery store, fire station, and even a little airport. Here, children can role-play and immerse themselves in various real-life scenarios, promoting social skills and nurturing a sense of community.
For the youngest visitors, Myseum offers a dedicated area called Toddler Town, filled with age-appropriate activities and soft play zones that cater to the needs of toddlers and their caregivers.
The museum frequently hosts special events, workshops, and interactive shows that further enhance the learning experience. From science demonstrations to art workshops, each event adds an extra layer of excitement and variety to Myseum's offerings.
Address: 283 Lamp & Lantern Village, Town and Country, MO 63017
Website: https://stlmyseum.com/
25. Eckert Farms U-Pick
As a family-owned and operated farm, Eckert Farms has been a beloved destination for generations, offering an authentic and enjoyable farm experience where families can immerse themselves in the joys of picking their own fresh produce.
Throughout the seasons, Eckert Farms offers families the opportunity to pick a wide variety of fruits, including apples, strawberries, peaches, blackberries, and more. Each season brings a new bounty, ensuring that families can return year-round to experience the delights of U-Pick.
The apple orchards are a particularly popular attraction during the autumn months. Families can embark on a charming hayride through the orchards, surrounded by the vibrant colors of the changing leaves. Upon reaching the apple trees, families can pick their favorite apple varieties straight from the branches, savoring the crisp sweetness of freshly picked fruit.
The farm also offers pumpkin picking during the fall, where families can select the perfect pumpkin to take home and carve for Halloween. The pumpkin patch is a festive scene, with rows of pumpkins in various shapes and sizes, creating a colorful and festive atmosphere.
The farm's country store is a must-visit, offering an array of fresh produce, homemade baked goods, and locally sourced products. Families can take a piece of Eckert Farms home with them, savoring the flavors of the farm long after their visit.
Address: 951 S Green Mount Rd, Belleville, IL 62220
Website: https://eckerts.com/