1. Country Music Hall of Fame and Museum
The Country Music Hall of Fame and Museum stands as a hallowed shrine to the rich heritage of country music.
Inside the Country Music Hall of Fame and Museum, visitors are transported through time as they explore interactive exhibits, rare artifacts, and displays that chronicle the lives and careers of country music's greatest stars. The Hall of Fame Rotunda is a sacred space, paying homage to the illustrious individuals inducted into the prestigious Country Music Hall of Fame.
The museum's vast collection of memorabilia includes stage costumes, instruments, handwritten lyrics, and personal effects of country music icons, offering families an intimate glimpse into the lives of their favorite artists.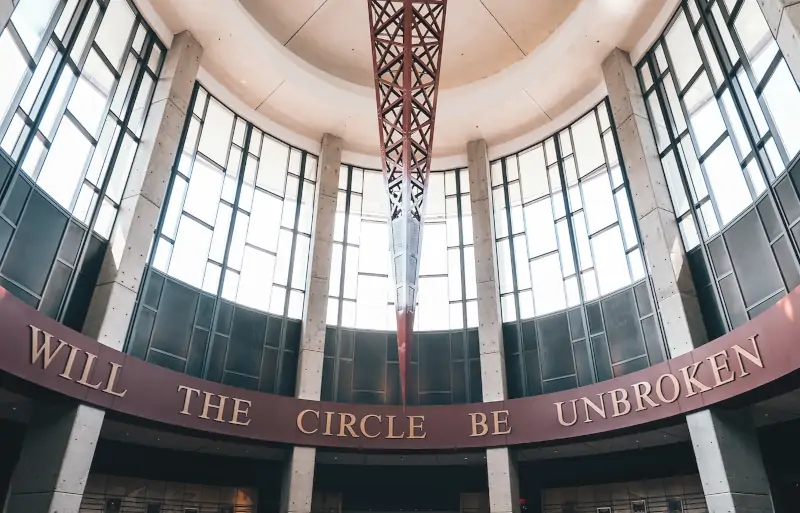 Address: 222 5th Ave S, Nashville, TN 37203
Website: https://www.countrymusichalloffame.org/
2. Nashville Zoo
Nashville Zoo is a destination that offers families an unforgettable wildlife adventure.
The zoo's sprawling 188-acre campus is home to over 2,800 animals from around the world. As families wander through the beautifully landscaped grounds, they have the opportunity to encounter lions, meerkats, giraffes, and red pandas, among many other fascinating creatures.
One of the highlights of Nashville Zoo is "Kangaroo Kickabout," an interactive exhibit that allows families to enter the kangaroo habitat and get up close to these iconic Australian marsupials. Visitors can observe and even feed the kangaroos, creating cherished memories and meaningful connections with the animal kingdom.
For those seeking a taste of the African savannah, the "Savanna" exhibit transports families to the wild landscapes of Africa, where they can witness herds of rhinos, gazelles, and zebras coexisting in harmony.
"Nashville Zoo's Jungle Gym" is a paradise for young explorers, featuring interactive play areas, splash zones, and exciting animal-themed attractions that let kids burn off energy while learning about wildlife and conservation.
The zoo's commitment to education shines through in its "Critter Encounters" and "Keeper Talks," where families can engage with knowledgeable zookeepers and learn fascinating facts about the animals they care for.
Throughout the year, the zoo hosts a variety of family-friendly events and seasonal celebrations, such as "Boo at the Zoo" during Halloween and "Zoolumination" during the holiday season, adding an extra touch of magic and excitement to the visitor experience.
For families with a passion for wildlife, the zoo offers "Wild Encounter" experiences, allowing them to go behind the scenes and get a closer look at the zoo's inhabitants while contributing to conservation efforts.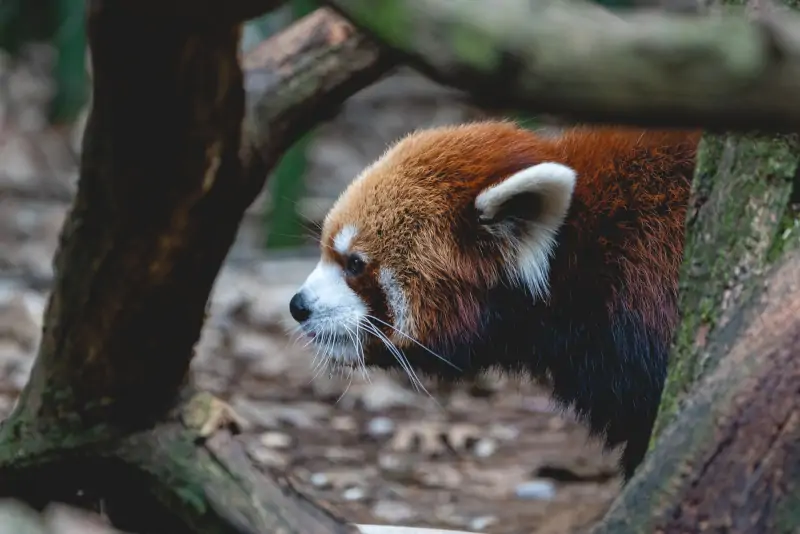 Address: 3777 Nolensville Pike, Nashville, TN 37211
Website: https://www.nashvillezoo.org/
3. Aquarium Restaurant
Situated in the vibrant Opry Mills Mall in Nashville, Tennessee, Aquarium Restaurant offers a unique and immersive dining experience surrounded by the wonders of the ocean. With its awe-inspiring underwater setting, diverse marine life, and delectable cuisine, this restaurant promises an unforgettable meal that will captivate both young and old.
The restaurant's main dining area features a 200,000-gallon saltwater tank filled with a dazzling array of marine creatures.
As families take their seats, they have the rare opportunity to dine alongside these magnificent aquatic residents, creating a exciting atmosphere that sets Aquarium Restaurant apart from traditional dining establishments.
Aquarium Restaurant's attentive and knowledgeable staff are happy to answer any questions about the marine life on display, adding an educational element to the dining experience.
For those seeking a truly immersive adventure, "Mermaid Dining" is a special event that brings mermaids to life as they swim among the guests, enchanting young imaginations and adding an extra touch of magic to the meal.
Address: 516 Opry Mills Dr, Nashville, TN 37214
Website: https://www.aquariumrestaurants.com/aquariumnashville/default.asp
4. Parthenon
Nashville's Parthenon isa tribute to classical architecture and a fascinating journey into the world of ancient Greece. Known as the "Athens of the South," Nashville's Parthenon is a full-scale replica of the iconic Parthenon in Athens, Greece, and serves as a cultural treasure and beloved landmark in Music City.
Inside the Parthenon, families can explore the fascinating "Athena Parthenos" statue, an awe-inspiring replica of the original Athena statue that once graced the Parthenon in Athens. Towering at over 42 feet, the golden statue of Athena, the goddess of wisdom and war, captures the attention of visitors.
The Parthenon's art gallery offers families a chance to delve into the world of classical art with a diverse collection of paintings and sculptures, showcasing works from both American and European artists.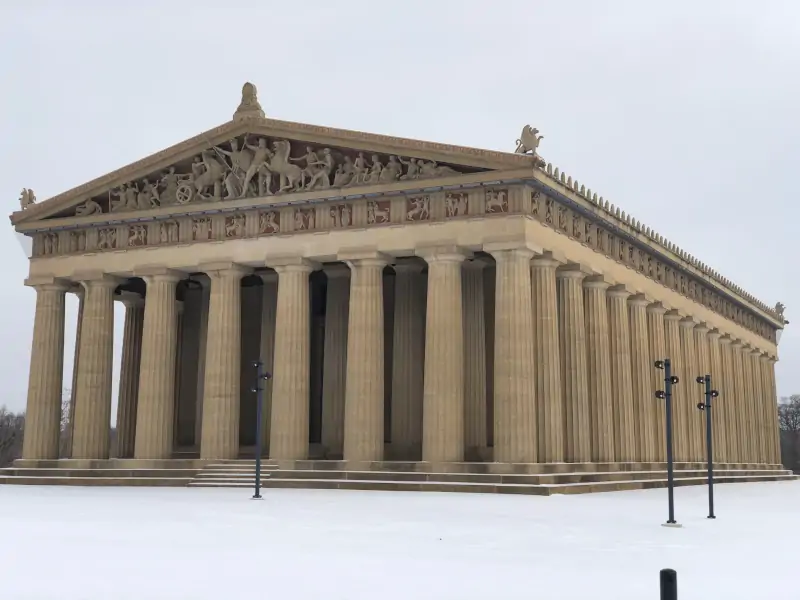 Address: 2500 West End Ave, Nashville, TN 37203
Website: https://www.nashvilleparthenon.com/
5. Johnny Cash Museum
Nashville, the "Music City," is not only known for its vibrant country music scene but also for being the home of the iconic Johnny Cash Museum. Situated in the heart of downtown, the Johnny Cash Museum pays homage to the legendary Man in Black, showcasing his life, music, and enduring legacy.
The museum's collection includes personal items, handwritten lyrics, and authentic costumes worn by Johnny Cash.
Throughout the museum, families can relive Johnny Cash's journey, from his humble beginnings in Arkansas to his rise to fame and his lasting impact on the music industry.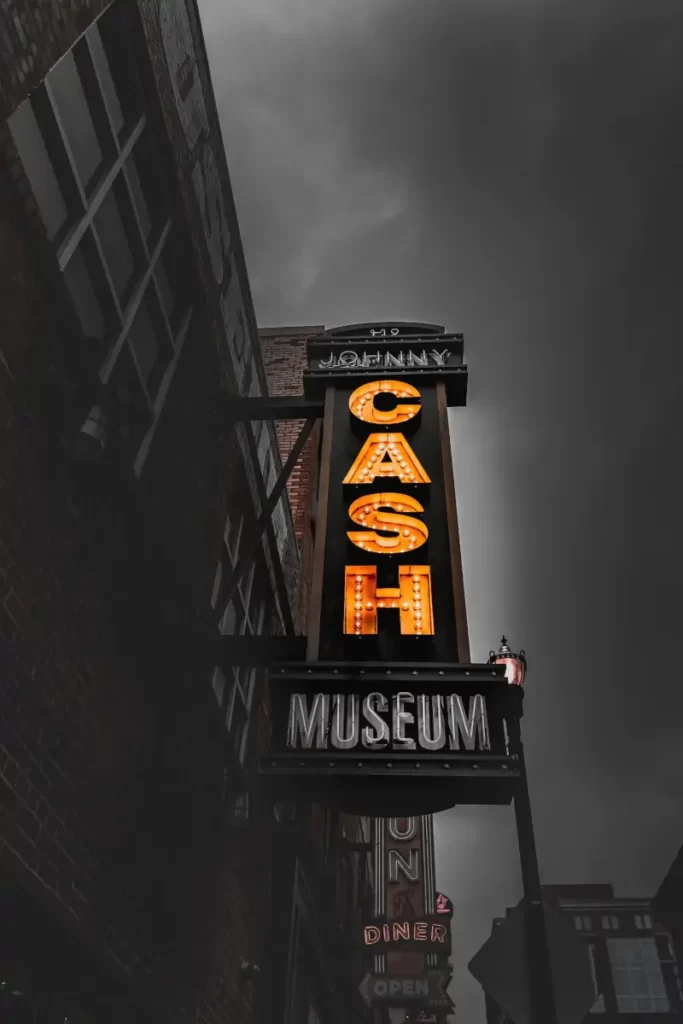 Address: 119 3rd Ave S, Nashville, TN 37201
Website: https://www.johnnycashmuseum.com/
6. Grand Ole Opry
Since its humble beginnings as a simple radio show in 1925, the Grand Ole Opry has evolved into a legendary platform that continues to showcase the best and brightest talents in country music.
Known as the "Home of Country Music," the Opry has been graced by legends like Hank Williams, Patsy Cline, Johnny Cash, Dolly Parton, and countless others, cementing its place in music history.
The Grand Ole Opry continues to entertain audiences of all ages with its live shows, broadcasting each performance to a global audience via radio and online platforms. Families can experience the magic of a live Opry performance, witnessing contemporary stars and traditional country music icons sharing the same stage.
The Opry House's intimate and welcoming atmosphere creates an unforgettable experience for families, where they can connect with the artists on a personal level, making memories that last a lifetime.
Address: 2804 Opryland Dr, Nashville, TN 37214
Website: https://www.opry.com/
7. Cheekwood
Nestled on 55 acres of rolling hills and lush landscapes, Cheekwood Estate and Gardens celebrates the beauty of the outdoors and the creativity of the human spirit.
Originally the private residence of the Cheek family, Cheekwood now stands as a public treasure, inviting visitors to explore its stately mansion, stroll through its impeccably manicured gardens, and immerse themselves in the world of visual arts.
The Cheekwood Mansion, an architectural gem, boasts stunning Georgian-style design and houses an impressive art collection. Visitors can explore the mansion's opulent rooms, where paintings, sculptures, and decorative arts from various periods offer a glimpse into the family's history and art appreciation.
The sprawling gardens of Cheekwood are a true feast for the senses. Visitors can meander through a diverse array of gardens, each with its own unique charm and beauty.
Cheekwood's commitment to family-friendly programming is evident through its interactive exhibits and educational activities catered to young visitors. The Treetop Adventure, a canopy-climbing experience, provides kids with an exciting and immersive outdoor adventure.
Throughout the year, Cheekwood hosts seasonal events and festivals, such as the Spring Art Hop and Holiday Lights, creating enchanting experiences for families to cherish and celebrate together.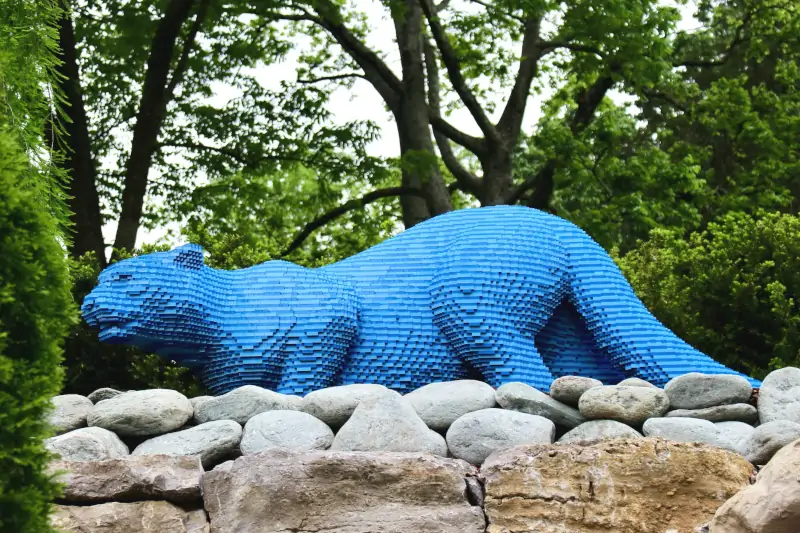 Address: 200 Forrest Park Dr, Nashville, TN 37205
Website: https://cheekwood.org/
8. Treetop Adventure Park
For families seeking an exhilarating outdoor adventure, Treetop Adventure Park in Nashville offers an unforgettable experience high among the treetops.
The park's courses feature a series of ziplines, rope bridges, suspended tunnels, and other thrilling elements that put families' agility, balance, and problem-solving skills to the test.
As families navigate through the tree canopies, they are rewarded with views of the surrounding nature, adding an extra touch of wonder and excitement to the experience.
Treetop Adventure Park is an ideal destination for families seeking an outdoor bonding experience. Participants work together, encourage each other, and conquer challenges as a team, fostering a sense of camaraderie and accomplishment.
Address: 4001 Bell Road, Hermitage, TN 37076
Website: https://www.nashvilleshores.com/treetop-adventure-park/
9. Nashville Shores
Located on the scenic shores of Percy Priest Lake, Nashville Shores is a water park and lakeside resort that offers families a perfect escape from the summer heat.
Nashville Shores' star attraction is its massive water park, featuring water slides, lazy rivers, and splash pads. Families can plunge down adrenaline-pumping slides like the "Big Kahuna" and "Music City Racer," experiencing the rush of water and laughter as they slide alongside each other.
For those seeking a more laid-back experience, the "Wave Pool" simulates the gentle swells of the ocean, allowing families to bask in the sun and enjoy the feeling of being at the beach without leaving the city.
Nashville Shores' "Kowabunga Beach" is a dedicated water play area designed especially for young children, featuring kid-sized slides, spray features, and shallow pools, ensuring that even the littlest visitors can have a splashing good time.
For families seeking to extend their water park adventure, Nashville Shores offers cabins, RV sites, and camping options, allowing them to spend the night under the stars and continue the fun the next day.
The park hosts special events and themed weekends, adding an extra layer of excitement and entertainment to the visitor experience.
Address: 4001 Bell Road, Hermitage, TN 37076
Website: https://www.nashvilleshores.com/
10. Andrew Jackson's Hermitage
Andrew Jackson's Hermitage offers a journey into the life and legacy of the nation's seventh president.
Andrew Jackson's Hermitage was the personal residence of Andrew Jackson from 1804 until his death in 1845. The estate covers a vast expanse of 1,120 acres, with the main plantation house as its centerpiece. The mansion, built in the Greek Revival architectural style, stands as an architectural marvel, offering a glimpse into the grandeur and opulence of the past. Visitors can explore the carefully preserved rooms, adorned with original furniture, artwork, and personal belongings of the Jackson family.
When visiting The Hermitage, guests can embark on guided tours that delve into the life of the 7th president, providing unique insights into his military successes, political career, and personal life. The property also features beautiful gardens and walking trails, offering a tranquil escape into nature. Additionally, the onsite museum showcases an impressive collection of artifacts and exhibits, further enriching the historical experience.
Address: 4580 Rachel's Lane, Nashville, TN 37076
Website: https://thehermitage.com/
11. Adventure Science Center
The Adventure Science Center is an engaging science museum that is a popular destination for families, school groups, and curious minds seeking a fun and informative experience.
The Adventure Science Center's history dates back to 1944 when it was established as the Children's Museum of Nashville. Over the years, the museum underwent significant transformations and expansions, evolving into the science center it is today.
At the Adventure Science Center, learning becomes an exciting adventure as visitors engage in hands-on exhibits that cover a wide range of scientific topics. From the wonders of space exploration to the marvels of natural ecosystems, the museum offers something for everyone. Children and adults alike can immerse themselves in discovery zones, experimenting with physics, chemistry, and biology in a safe and engaging environment.
One of the center's highlights is the Sudekum Planetarium, a dome-shaped theater that offers journeys through the cosmos. State-of-the-art technology projects stunning visual displays of stars, planets, and galaxies. It's a perfect opportunity for families with children to ignite an interest in astronomy and space exploration.
Address: 800 Fort Negley Blvd, Nashville, TN 37203
Website: https://www.adventuresci.org/
12. Lane Motor Museum
The Lane Motor Museum offers a one-of-a-kind collection of rare and peculiar vehicles, making it a must-visit spot for anyone with an interest in automotive history and innovation.
The museum's story began with Jeff Lane, a passionate car collector, and aficionado. In 2002, he decided to share his impressive collection with the public, establishing the Lane Motor Museum. From the outset, the museum's mission has been to preserve and showcase vehicles that are not only rare but often overlooked by mainstream automotive museums.
The Lane Motor Museum houses an eclectic assortment of automobiles from various countries.
One of the museum's highlights is its vast collection of microcars, showcasing compact vehicles that were popular in post-war Europe. These tiny yet charming cars, known for their quirky designs and fuel efficiency, offer a delightful contrast to the bulkier automobiles we see on the roads today.
Automotive enthusiasts will also be captivated by the museum's assortment of three-wheeled vehicles. These unconventional rides showcase the imaginative efforts of engineers to create efficient and cost-effective transportation solutions.
For those interested in unconventional engineering feats, the collection of amphibious cars is sure to amaze. These unique vehicles are capable of navigating both land and water, offering a fascinating glimpse into the creative minds of automotive inventors.
Families visiting the Lane Motor Museum will find it to be an educational and entertaining outing for children as well. The unusual designs and quirky features of the vehicles are sure to pique the curiosity of young minds.
Address: 702 Murfreesboro Pike, Nashville, TN 37210
Website: https://www.lanemotormuseum.org/
13. Tennessee State Museum
The Tennessee State Museum explores the state's rich history and cultural heritage.
From the earliest Native American inhabitants to the pioneers and settlers, each gallery showcases artifacts, artworks, and multimedia presentations that narrate the tales of Tennessee's past. The museum's comprehensive approach ensures a holistic understanding of the state's cultural, political, and social development.
One of the museum's highlights is the Civil War exhibit, which delves into Tennessee's significant role during this tumultuous period. Visitors can explore the impact of the war on the state and its citizens through personal stories, military artifacts, and captivating dioramas that recreate crucial battles.
Families visiting the Tennessee State Museum will find it to be an excellent educational experience for children. The museum offers engaging and interactive programs tailored to young learners, providing a fun and informative way for kids to connect with the past.
Address: 1000 Rosa L Parks Blvd, Nashville, TN 37208
Website: https://tnmuseum.org/
14. Tennessee Sports Hall of Fame
The Tennessee Sports Hall of Fame is a revered institution that celebrates the achievements and contributions of athletes and sports figures from across the state. Since its establishment in 1966, the Hall of Fame has served as a testament to Tennessee's rich sports legacy.
The museum's exhibits are thoughtfully curated to immerse visitors in the state's sports history. Visitors can explore interactive displays, multimedia presentations, and memorabilia that highlight the achievements and records of Tennessee's sports heroes. The Hall of Fame also pays tribute to the sports programs and teams that have shaped the state's athletic identity over the years.
One of the most exciting aspects of the Tennessee Sports Hall of Fame is the annual induction ceremony, where new honorees are celebrated and formally recognized for their contributions to the world of sports. This event serves as a gathering of sports enthusiasts, athletes, and supporters, creating a sense of camaraderie and pride in Tennessee's athletic heritage.
Address: 501 Broadway, Nashville, TN 37203
Website: https://tshf.net/
15. Belle Meade
Belle Meade offers a captivating glimpse into the South's antebellum past. This elegant and storied estate, once a renowned thoroughbred horse farm, now welcomes visitors to explore its history, architecture, and gardens.
Today, Belle Meade stands as a living museum, meticulously preserving its historic buildings and artifacts. Visitors can explore the stately Greek Revival mansion. The mansion's interior showcases period furnishings and exquisite decor, offering an immersive experience into the lives of the plantation's former inhabitants.
The guided tour takes guests through the mansion, sharing stories of the Harding family, the enslaved people who worked on the plantation, and the estate's significant contributions to the horse racing industry.
As a living testament to the antebellum South, Belle Meade strives to tell a comprehensive and inclusive story of its past. The plantation addresses the complex history of slavery and the experiences of the enslaved people who contributed significantly to its success. Through exhibits, presentations, and interpretive materials, Belle Meade aims to foster understanding and dialogue about the challenging aspects of its history.
Address: 5025 Harding Pike, Nashville, TN 37205
Website: https://visitbellemeade.com/
16. Madame Tussauds
As one of the most iconic attractions in the world, Madame Tussauds has made its mark in Nashville, bringing an unparalleled experience of celebrity encounters and lifelike wax figures to Music City.
Madame Tussauds has a rich and fascinating history that dates back to the late 18th century when Marie Tussaud, a skilled wax sculptor, established her first wax museum in London. Since then, the museum has grown to become a global phenomenon, with branches in major cities worldwide. Each museum is a testament to Marie Tussaud's legacy and her dedication to capturing the likenesses of famous personalities in exquisite detail.
In Nashville, Madame Tussauds offers an extraordinary opportunity to get up close and personal with lifelike wax figures of music icons, Hollywood stars, historical figures, and sports legends. From Elvis Presley to Taylor Swift, Johnny Cash to Dolly Parton, visitors can pose for photos and interact with their favorite celebrities in an immersive and interactive setting.
In addition to the music and entertainment-themed displays, visitors can explore areas dedicated to sports stars, historical leaders, and pop culture icons. Each zone offers fascinating insights into the achievements and contributions of the featured figures.
For families with children, Madame Tussauds in Nashville is an exciting and educational destination. The interactive nature of the exhibits sparks curiosity and encourages young minds to learn about history, music, and entertainment in an enjoyable and hands-on way.
Address: 515 Opry Mills Dr, Nashville, TN 37214
Website: https://www.madametussauds.com/nashville/
17. Joyride Nashville
Joyride Nashville is the ultimate way to explore the vibrant and lively city of Nashville on wheels.
Joyride Nashville is a pedal-powered party bike, also known as a "pedal tavern," that can accommodate groups of up to 15 passengers. The party bike is powered by the collective pedaling efforts of its riders, making it a social and engaging way to tour the city. With a friendly and knowledgeable driver leading the way, guests can sit back, enjoy the ride, and take in the sights of Nashville.
One of the highlights of Joyride Nashville is its customizable tours. Whether you're looking to explore the bustling streets of Downtown Nashville, visit the trendy neighborhoods of East Nashville, or experience the iconic honky-tonks of Broadway, Joyride Nashville can tailor a tour to suit your preferences. The flexibility to create a personalized route ensures that each group's experience is unique and memorable.
The lively and upbeat atmosphere on Joyride Nashville creates an unforgettable adventure for everyone on board. The party bike features a built-in sound system, allowing riders to blast their favorite tunes as they pedal through the city. It's the perfect opportunity to enjoy great music, share laughter with friends, and make new memories along the way.
In addition to its fun and entertaining nature, Joyride Nashville also promotes a safe and responsible ride. The party bike is equipped with safety features and is operated by a professional driver who ensures a smooth and secure journey through the city.
Address: various locations
Website: https://joyrideus.com/nashville/
18. Olive and Sinclair Chocolate Tour
Olive and Sinclair is a boutique chocolate company renowned for its commitment to using traditional Southern techniques and high-quality ingredients.
The Olive and Sinclair Chocolate Tour invites visitors to explore the company's charming factory and witness the chocolate-making process firsthand. Expert guides provide fascinating insights into the history of chocolate and the unique methods employed by Olive and Sinclair. Guests can learn about the bean selection, roasting, grinding, and conching processes that go into creating the rich and distinctive flavors that define their chocolates.
One of the highlights of the tour is the tasting experience. Guests have the opportunity to sample a variety of Olive and Sinclair's signature chocolates, including their famous Sea Salt and Chili Chocolate bars. The tasting session allows visitors to savor the nuanced flavors and textures of the chocolates while gaining a deeper appreciation for the craftsmanship and passion that goes into each creation.
As an added bonus, guests have the opportunity to purchase Olive and Sinclair's delectable products at the end of the tour. From classic chocolate bars to unique and innovative flavor combinations, the factory's store offers an array of delightful treats to take home and share with friends and family.
The Olive and Sinclair Chocolate Tour is not only a treat for chocolate lovers but also an educational and enriching experience. Visitors can learn about sustainable sourcing practices, the history of cacao cultivation, and the company's dedication to preserving traditional chocolate-making methods.
The tour is suitable for all ages and is a great option for families looking to enjoy a sweet and memorable outing together. Children and adults alike can immerse themselves in the world of chocolate, making it a delightful and educational experience for everyone.
Address: 1628 Fatherland St, Nashville, TN 37206
Website: https://www.oliveandsinclair.com/
19. Ryman Auditorium
The Ryman Auditorium stands as an iconic symbol of music history and a cherished cultural landmark. Known as the "Mother Church of Country Music," this historic venue has played a pivotal role in shaping Nashville's reputation as the "Music City" and has hosted some of the most legendary performances in the world of music.
In the early 20th century, the venue became famous for hosting the Grand Ole Opry, a live country music radio show that played a pivotal role in popularizing country music and introducing legendary artists to a wider audience.
The Ryman's acoustics and distinctive architecture, featuring large stained-glass windows and wooden pews, contributed to its unique charm and warm ambiance. Legends such as Hank Williams, Patsy Cline, Johnny Cash, and Dolly Parton graced its stage.
In addition to its rich country music heritage, the Ryman has hosted a diverse array of performances over the years, spanning various music genres, including rock, jazz, blues, and gospel. The venue's reputation as a hallowed stage for live performances earned it the nickname "The Carnegie Hall of the South."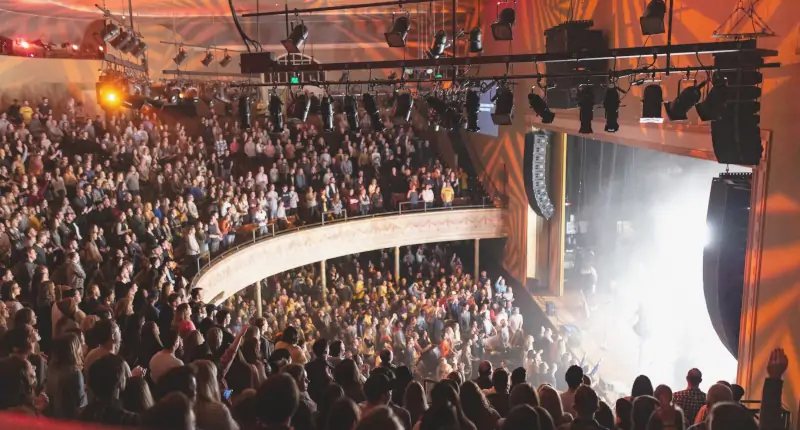 Address: 116 5th Ave N, Nashville, TN 37219
Website: https://www.ryman.com/
20. River Cruise
A river cruise offers a unique and scenic perspective of Music City.
Nashville's river cruises typically depart from downtown or nearby riverfront areas, providing convenient access for tourists and locals alike. Once on board, passengers are treated to a leisurely cruise along the Cumberland River, which meanders through the city, showcasing its beautiful skyline and prominent landmarks.
For families with children, river cruises provide a delightful and educational outing. The guided tours offer an opportunity for kids to learn about Nashville's history and landmarks in an engaging and interactive way. Many cruises also have kid-friendly amenities and activities to ensure young passengers have a memorable and enjoyable time.
River cruises in Nashville also cater to various interests and occasions. Many cruises offer specialty themes, such as music-themed cruises featuring live performances by local musicians or seasonal cruises celebrating holidays and special events. These themed cruises add an extra layer of excitement and enjoyment to the experience.
Address: Various locations along the Cumberland River in Nashville
21. Tennessee Titans Football
The Tennessee Titans, Nashville's NFL team, offer an exciting and family-friendly experience that brings together sports enthusiasts of all ages.
The Titans organization goes above and beyond to ensure that families feel welcome and comfortable at their games.
Before the game, families can enjoy the festive atmosphere at the Titans Fun Zone, an interactive area filled with games, activities, and entertainment suitable for all ages.
Attending a Titans game offers a unique opportunity for kids to witness their sports heroes in action and learn valuable lessons about teamwork, perseverance, and sportsmanship.
Additionally, the Titans host special family-oriented events and activities throughout the year, allowing families to connect with the team and the community on a more personal level.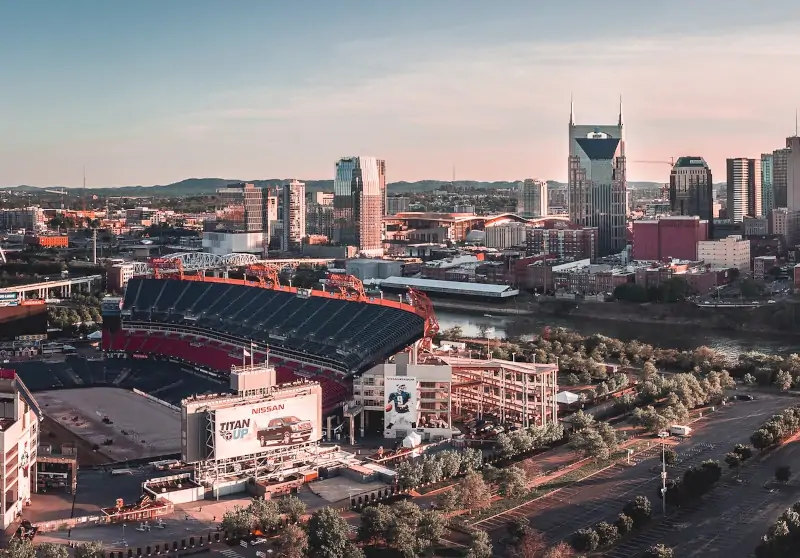 Address: 1 Titans Way Nashville TN 37213
Website: https://www.tennesseetitans.com/
22. Cooter's Place
Cooter's Place in Nashville, Tennessee, is a delightful and nostalgic destination that pays homage to the iconic television series "The Dukes of Hazzard." Named after the beloved character "Cooter Davenport," played by actor Ben Jones, this attraction captures the essence of the hit show, transporting visitors back in time to the fictional Hazzard County.
The attraction boasts a vast collection of memorabilia and artifacts from the show, including original costumes, props, and replicas of the famous "General Lee" car, made famous by the Duke cousins in their high-speed adventures.
Visitors to Cooter's Place can immerse themselves in the world of "The Dukes of Hazzard" through guided tours and interactive exhibits. The knowledgeable staff, some of whom even appeared on the show, share behind-the-scenes stories and fun facts, bringing the TV series to life for fans young and old.
One of the highlights of Cooter's Place is the opportunity to meet Ben Jones himself, who often makes appearances at the attraction. Fans can interact with the actor, get autographs, and take photos, creating cherished memories of their visit to "Hazzard County."
In addition to its captivating displays, Cooter's Place offers various family-friendly activities and events. Kids and adults alike can try their hand at the "Moonshine Run" game, a fun and interactive experience that involves avoiding obstacles while driving a virtual "General Lee" through Hazzard County.
The onsite "Hazzard County Garage" gift shop allows visitors to take a piece of "The Dukes of Hazzard" home with them. From souvenirs and memorabilia to apparel and collectibles, the shop offers a wide range of items that celebrate the show's enduring legacy.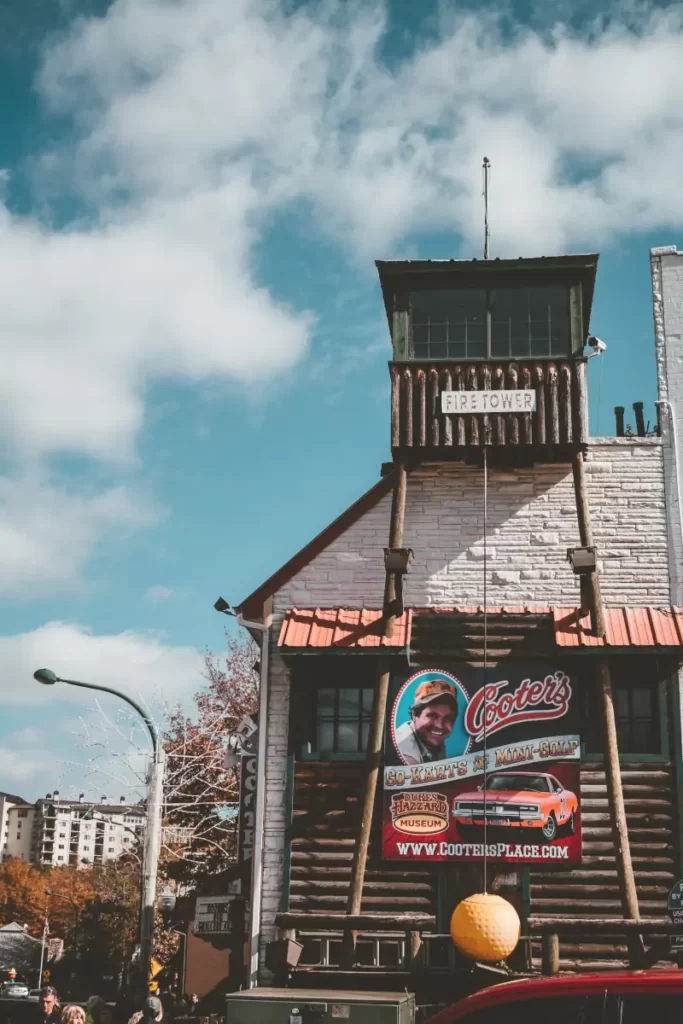 Address: 2613 McGavock Pike, Nashville, TN 37214
Website: https://cootersplace.com/
23. Historic RCA Studio B
Historic RCA Studio B is a legendary recording studio that has played a pivotal role in shaping the sound of American music. Often referred to as the "Home of a Thousand Hits," this iconic studio has hosted some of the most influential and celebrated artists in the history of music, making it a must-visit destination for music enthusiasts and history buffs alike.
Built in 1957, RCA Studio B quickly gained fame for its unique acoustics and state-of-the-art recording technology. The studio's soundproof and sound-controlled rooms allowed for impeccable audio quality.
Throughout the 1960s and 1970s, RCA Studio B served as the creative hub for some of the biggest names in the music industry, including Elvis Presley, Dolly Parton, Roy Orbison, and The Everly Brothers. These iconic artists flocked to the studio to record their chart-topping hits, leaving behind a rich legacy that has forever shaped the course of American music.
One of the studio's most significant contributions to the music world was its role in the development of the "Nashville Sound." This innovative sound production technique combined traditional country music with orchestral arrangements and pop elements, paving the way for a new era in the country music genre.
Visitors to Historic RCA Studio B can take a guided tour that offers an intimate glimpse into the studio's storied past. Knowledgeable guides share fascinating stories and anecdotes about the studio's history, its legendary recording sessions, and the artists who left their mark on its walls. Tour participants can see the very same microphones and equipment used by music legends, creating a sense of connection to the iconic artists who once stood in the same space.
The tour also provides the opportunity to step inside the studio's famous recording booth, where countless hits were born. Visitors can even try their hand at recording a song, making for a memorable and interactive experience that appeals to music enthusiasts of all ages.
Address: 611 Roy Acuff Pl, Nashville, TN 37246
Website: https://www.countrymusichalloffame.org/experiences/studio-b
24. Vanderbilt Dyer Observatory
Affiliated with Vanderbilt University, this historic observatory has been at the forefront of astronomical research and public outreach since its establishment in 1953.
The observatory was the brainchild of Charles H. Dyer, a Nashville businessman and philanthropist, who generously donated the funds to build the facility. His vision was to create a world-class astronomical observatory that would serve as a hub for scientific research and education in the region.
The Vanderbilt Dyer Observatory boasts a 24-inch reflecting telescope, which was state-of-the-art when it was installed and remains a powerful tool for observing celestial objects today. The telescope is housed within a stunning observatory dome, a beautiful architectural feature that adds to the allure of the facility.
One of the highlights of visiting the Vanderbilt Dyer Observatory is the opportunity to participate in public stargazing nights. On these evenings, visitors are invited to peer through the telescope and observe planets, stars, and other celestial wonders under the guidance of experienced astronomers.
Address: 1000 Oman Dr, Brentwood, TN 37027
Website: https://dyer.vanderbilt.edu/
25. Honeysuckle Hill Farm
Nestled in the charming countryside just outside of Nashville, Honeysuckle Hill Farm offers a memorable farm experience for visitors of all ages. With a wide range of activities and attractions, this working farm invites families to create lasting memories and connect with the beauty of rural life.
Honeysuckle Hill Farm is a seasonal destination, usually open from late summer through fall. One of the main draws of the farm is its expansive corn maze, which provides a fun and challenging adventure for visitors to navigate through the towering stalks of corn.
For families seeking a taste of adrenaline, the farm's ziplines, slides, and ropes courses offer thrilling outdoor adventures. Kids can delight in the farm's many play areas, featuring jumping pillows, pedal carts, and animal encounters, all designed to keep them entertained and engaged throughout the day.
As the sun sets, the farm comes alive with "haunted" attractions during the Halloween season. Families can venture through spooky mazes, enjoy Halloween-themed shows, and participate in festive activities that bring out the spirit of the season.
Address: 1765 Martins Chapel Church Rd, Springfield, TN 37172
Website: https://honeysucklehillfarm.com/