1. Atlantic City Boardwalk
The Atlantic City Boardwalk is an iconic and bustling promenade stretching along the sandy shores of the Atlantic Ocean.
As the first boardwalk in the United States, the Atlantic City Boardwalk holds significant historical value, representing the city's storied past and coastal charm.
The boardwalk is a hive of activity, offering endless entertainment options for visitors of all ages. Classic arcade games, amusement park rides, live performances, and street performers add to the vibrant atmosphere.
Shopping enthusiasts will find delight in the array of shops and boutiques lining the boardwalk, offering everything from trendy beachwear to unique souvenirs and crafts. Food lovers will be spoiled for choice with a diverse range of dining options, from classic boardwalk treats to gourmet seafood restaurants.
Beyond the lively atmosphere, the boardwalk also offers opportunities for relaxation and recreation. Visitors can rent bicycles or surreys to explore at their own pace, or simply find a cozy spot to sit back, breathe in the ocean air, and people-watch.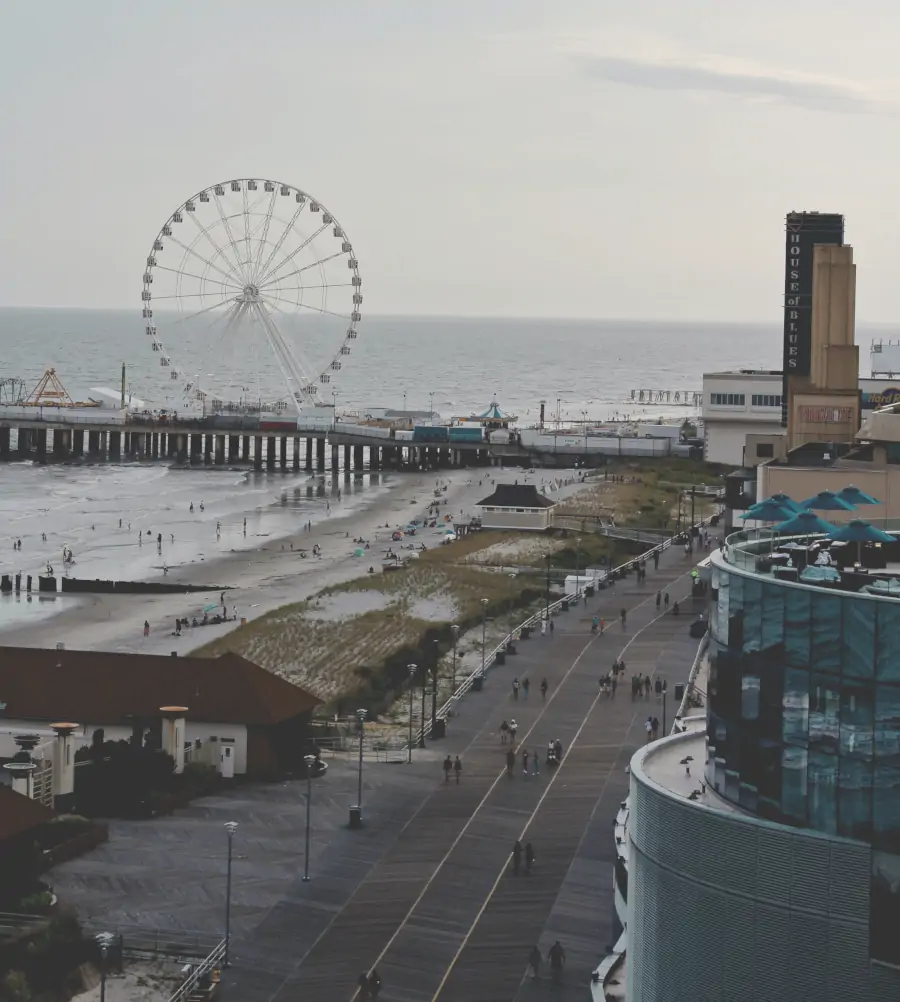 Address: Atlantic City, NJ 08401
2. Liberty Science Center
The Liberty Science Center is a hub of scientific discovery, featuring a wide range of exhibits that cover various disciplines, from physics and astronomy to biology and environmental science. Each exhibit is designed to spark curiosity and encourage hands-on exploration, making learning an exciting and immersive adventure.
One of the hallmarks of the Liberty Science Center is its emphasis on interactivity. Visitors can engage with exhibits that bring scientific principles to life through interactive displays, simulations, and experiments. Whether it's exploring the wonders of space in the planetarium or discovering the secrets of the human body in the health pavilion, there's always something captivating to explore.
The center's IMAX Dome Theater further enhances the experience, offering breathtaking large-format films that transport audiences to fascinating worlds, from the depths of the ocean to the far reaches of outer space.
Throughout the day, the Liberty Science Center hosts live demonstrations and engaging programs that provide deeper insights into various scientific phenomena
The Liberty Science Center is designed with families in mind, offering a welcoming and family-friendly environment. Parents can rest assured that their children will be engaged and entertained, while also gaining valuable educational experiences.
Address: 222 Jersey City Blvd, Jersey City, NJ 07305
Website: https://www.lsc.org/
3. Medieval Times
Medieval Times in New Jersey is a dinner theater experience with a thrilling blend of history, entertainment, and family-friendly fun,
From the moment guests step through the castle doors, they are immersed in a world of medieval wonder. The meticulously recreated castle sets the stage for an authentic and immersive experience, complete with armor-clad knights, virtuous princesses, and gallant steeds.
The adventure begins with a sumptuous four-course meal. Guests dine on hearty fare, including roasted chicken, garlic bread, vegetable soup, and sweet treats, all served in true medieval fashion!
The centerpiece of the Medieval Times experience is the Tournament of Knights. Audiences cheer on brave knights as they compete in epic jousting matches and engage in thrilling sword fights, all in the quest to win the favor of the princess.
Adding to the spectacle are the magnificent steeds, a selection of purebred Andalusian, Friesian, and Percheron horses. These majestic creatures showcase their strength and agility in stunning equestrian displays that leave audiences in awe.
This family-friendly entertainment is a perfect outing for families, as guests of all ages are captivated by the spectacle and excitement of the show. Children, in particular, are enthralled by the bravery of the knights, the grandeur of the castle, and the thrill of the battles.
Address: 149 Polito Ave, Lyndhurst, NJ 07071
Website: https://www.medievaltimes.com/lyndhurst
4. Battleship New Jersey
The Battleship New Jersey offers visitors a fascinating glimpse into the past. With a storied service record spanning World War II, the Korean War, the Vietnam War, and the Lebanese Civil War, this majestic vessel holds a place of honor as the most decorated battleship in U.S. naval history.
Today, the Battleship New Jersey serves as a museum ship and popular tourist attraction, drawing history enthusiasts and curious visitors from around the world.
Visitors can explore the ship's main deck, climb up to the bridge, and descend into the depths of the engine room. Authentic artifacts, displays, and interactive exhibits throughout the ship create an immersive living history experience.
One of the highlights of the Battleship New Jersey is its impressive armament. Visitors can marvel at the massive 16-inch guns that once delivered devastating firepower against enemy targets.
Families will find the Battleship New Jersey to be a family-friendly attraction, offering special programs and events suitable for all ages. From overnight camping experiences for youth groups to special events and holiday celebrations, the ship ensures an exciting and educational visit for families.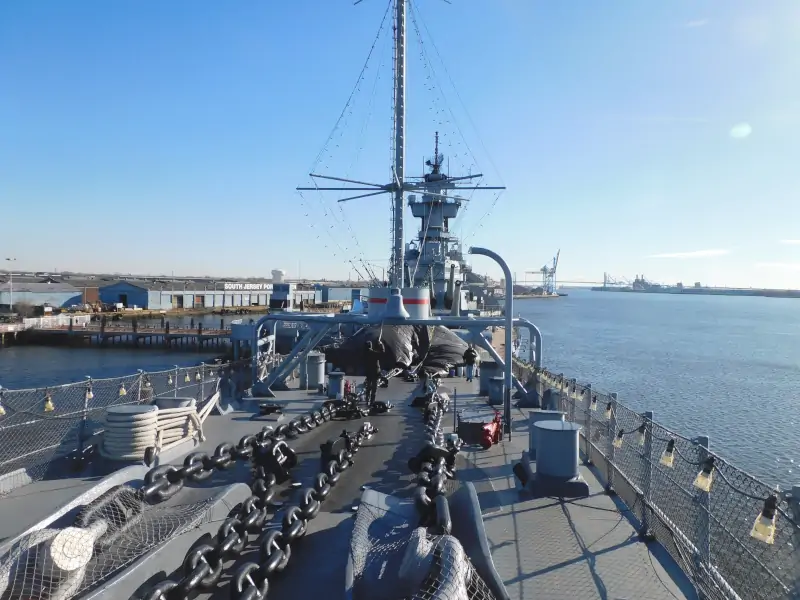 Address: 62 Battleship Pl, Camden, NJ 08103
Website: https://www.battleshipnewjersey.org/
5. Edelman Planetarium
Located within Rowan University's Science Hall in Glassboro, New Jersey, the Edelman Planetarium offers visitors a journey through the wonders of the universe.
The Edelman Planetarium's dome theater is equipped with cutting-edge technology that brings the cosmos to life. Its fulldome projection system surrounds viewers with visual displays that simulate the night sky and transport them to distant galaxies and nebulae.
The planetarium offers a diverse lineup of shows that cater to audiences of all ages. From explorations of the solar system and the planets to deep space voyages and astronomical phenomena, each show is carefully crafted to educate and entertain.
In addition to pre-recorded shows, the Edelman Planetarium also offers live sky shows where expert presenters guide visitors through the current night sky. This interactive experience allows guests to observe celestial objects, constellations, and planets.
Address: Science Hall, Rowan University, 201 Mullica Hill Rd, Glassboro, NJ 08028
Website: https://sites.rowan.edu/planetarium/
6. Howell Living History Farm
Howell Living History Farm offers an opportunity for visitors to step back in time and experience the rural life of the 19th and early 20th centuries. This living history farm, spanning 130 acres of picturesque farmland, presents an authentic portrayal of agrarian life, complete with demonstrations, exhibits, and programs that bring history to life.
The farm operates as it would have in the early 1900s, showcasing the daily routines and activities of a working farm, from planting and harvesting crops to caring for livestock.
Visitors are transported to a simpler time as they witness authentic farming demonstrations performed by costumed interpreters. The sight of draft horses plowing the fields, the sound of vintage farm machinery, and the scent of freshly tilled earth combine to provide an immersive and educational experience.
The farm encourages hands-on learning, inviting visitors of all ages to actively participate in farm chores, try their hand at traditional crafts, and engage in interactive programs.
Families will find Howell Living History Farm to be a perfect destination, providing a safe and welcoming environment for children to explore and learn. Young visitors can interact with farm animals, discover the wonders of rural life, and gain an appreciation for the natural world.
Address: 70 Wooden's Ln, Hopewell Township, NJ 08530
Website: https://www.howellfarm.org/
7. Princeton University Art Museum
The Princeton University Art Museum houses an impressive collection of over 100,000 works of art. From ancient artifacts to modern masterpieces, the museum's collection reflects a global perspective and provides a comprehensive survey of artistic expression.
Visitors to the museum can explore art from ancient civilizations, marvel at European masterpieces from the Renaissance to the 20th century, and admire contemporary works by renowned artists.
As part of Princeton University, the art museum plays a significant role in education and scholarship. The museum actively engages with the academic community and offers a wide range of educational programs, lectures, and workshops for students, scholars, and the public.
The museum welcomes families and children, providing special programming and interactive activities designed to engage young visitors with the artworks. Family guides, hands-on art stations, and gallery activities create a dynamic and enjoyable museum experience for all ages.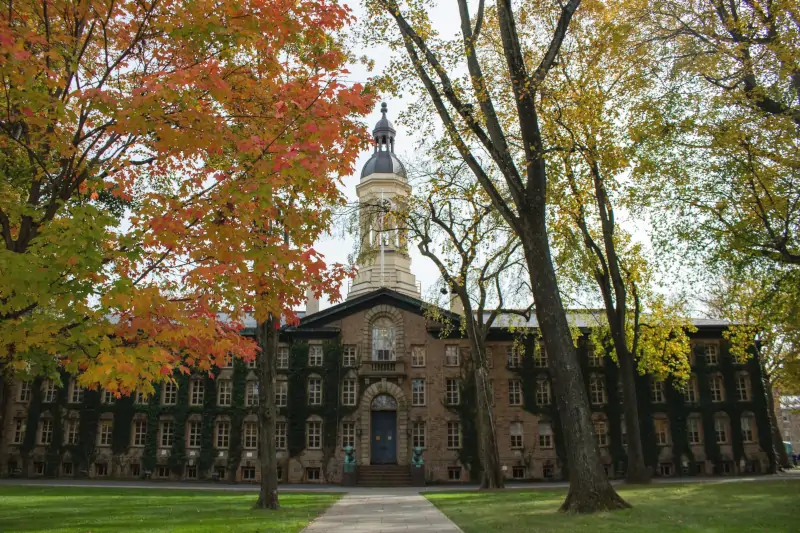 Address: Princeton University Art Museum, Elm Dr, Princeton, NJ 08544
Website: https://artmuseum.princeton.edu/
8. Thomas Edison National Historic Park
Thomas Edison National Historical Park is a destination that pays homage to one of America's greatest inventors and innovators, Thomas Edison. This historic park offers visitors a glimpse into the life and work of the "Wizard of Menlo Park" through a collection of meticulously preserved buildings, laboratories, and exhibits.
Thomas Edison was a prolific inventor, holding over 1,000 patents for various innovations that revolutionized modern life. At the Thomas Edison National Historical Park, visitors can walk in the footsteps of this brilliant mind and witness the birthplace of some of his most groundbreaking inventions.
The park's centerpiece is the laboratory complex, where Thomas Edison conducted countless experiments and created some of his most significant inventions.
One of the highlights of the park is the Invention Factory, also known as the "Black Maria." This was the world's first film studio, where Edison and his team developed and produced some of the earliest motion pictures.
Adjacent to the laboratory complex is Glenmont, the elegant mansion that was once the home of Thomas Edison and his family. The beautifully preserved residence offers a glimpse into the private life of this legendary inventor and showcases his love for art, music, and nature.
Thomas Edison National Historical Park features engaging exhibits that highlight the diverse range of Edison's inventions, from the phonograph and the electric light bulb to the motion picture camera and storage battery.
To enhance the visitor experience, the park offers ranger-led tours that provide in-depth insights into Thomas Edison's life and achievements.
The park's commitment to education extends beyond the ranger-led tours. It offers a variety of educational programs and activities, including hands-on workshops, demonstrations, and lectures, which inspire the next generation of inventors and innovators.
Address: 211 Main St, West Orange, NJ 07052
Website: https://www.nps.gov/edis/index.htm
9. Six Flags Great Adventure
Six Flags Great Adventure is a thrilling amusement park that promises an unforgettable experience for visitors of all ages. With its roller coasters, family-friendly attractions, and live entertainment, this park holds the reputation of being one of the largest and most popular theme parks in the United States.
From the iconic and record-breaking Kingda Ka, one of the tallest and fastest roller coasters on the planet, to El Toro, known for its breathtaking wooden coaster experience, the park offers an adrenaline-pumping adventure for those seeking a rush of excitement.
While the park is a haven for thrill seekers, it also caters to families with a variety of kid-friendly rides and attractions. Classic carousels, whimsical kiddie rides, and entertaining shows ensure that young visitors have a memorable and enjoyable experience.
The park's vibrant lineup of live entertainment, including spectacular shows, musical performances, and character meet-and-greets, adds to the festive atmosphere and provides moments of delight and enchantment for guests of all ages.
Throughout the year, Six Flags Great Adventure hosts special events and seasonal festivities, such as Fright Fest during Halloween and Holiday in the Park during the winter holidays. These events add an extra layer of excitement and celebration to the park experience, providing unique and memorable moments for visitors.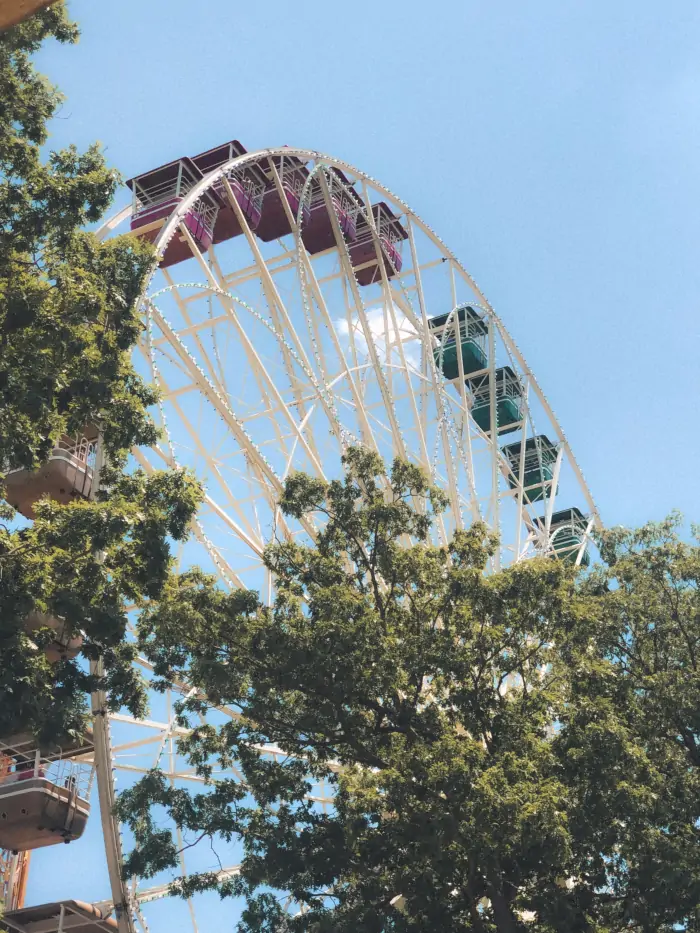 Address: 1 Six Flags Blvd, Jackson, NJ 08527
Website: https://www.sixflags.com/greatadventure
10. Six Flags Wild Safari
As one of the largest drive-through safari parks in the United States, Six Flags Wild Safari provides an up-close encounter with a diverse array of exotic animals, making it an unforgettable experience for animal enthusiasts of all ages.
Spanning over 350 acres, Six Flags Wild Safari offers a vast and natural habitat for a wide variety of animal species. Visitors embark on a self-guided journey through the safari, driving their vehicles past open enclosures where the animals roam freely, providing a remarkably authentic safari experience.
The safari presents an unparalleled opportunity to observe and interact with exotic animals from around the world. Guests can witness lions, giraffes, elephants, and many other fascinating creatures.
For those seeking a more immersive experience, the park offers the option of an Off-Road Safari Adventure. Guests can board a guided tour vehicle and explore areas of the safari that are not accessible by private vehicles.
Six Flags Wild Safari caters to families, offering amenities such as picnic areas, restrooms, and dining options. Visitors can take a break from their safari adventure and enjoy a leisurely meal amidst the natural beauty of the park.
In addition, the park hosts special events and seasonal celebrations, such as the Safari Boo, a family-friendly Halloween event, and the Holiday in the Park, a winter wonderland of lights and festivities. These events add extra excitement and magic to the safari experience.
Address: 1 Six Flags Blvd, Jackson, NJ 08527
Website: https://www.sixflags.com/wildsafariadventure
11. Six Flags Hurricane Harbor
As one of the largest water parks in the region, Hurricane Harbor offers a wide range of water attractions, slides, and pools, ensuring a refreshing and exciting experience for all guests.
For thrill seekers, Hurricane Harbor boasts an array of heart-pounding water slides that are sure to get the adrenaline pumping. Whether it's the high-speed drops of the King Cobra or the twists and turns of the Big Wave Racer, the slides provide a wet and wild adventure like no other.
The water park also caters to families with a variety of family-friendly attractions suitable for all ages. From interactive splash areas for young children to the giant family raft slides, families can enjoy quality time together while staying cool in the summer heat.
Hurricane Harbor features tropical wave pools that mimic the feeling of being at the beach. Guests can ride the waves or simply relax on the shores, soaking up the sun and enjoying the beach-like atmosphere.
For a more luxurious experience, Hurricane Harbor offers private cabanas that can be rented for the day. Cabanas provide a shaded and comfortable space to relax and offer amenities such as lounge chairs, a mini-fridge, and food service.
Throughout the summer, Hurricane Harbor hosts special events and dive-in movies, where guests can float in the wave pool and enjoy a movie under the stars. These events add an extra layer of fun and entertainment to the water park experience.
Address: 1 Six Flags Blvd, Jackson, NJ 08527
Website: https://www.sixflags.com/hurricaneharbornj
12. Raging Waters
Located along the picturesque Jersey Shore, this water park offers the perfect escape from the summer heat.
Raging Waters boasts an impressive selection of water attractions that cater to visitors of all ages and preferences. From thrilling water slides that will get your heart pounding to relaxing lazy rivers that allow for a leisurely float, the park has something for everyone.
Thrill seekers can dive into the excitement of high-speed water slides like the Serpentine Speed Slide and Shotgun Falls, while families can enjoy multi-person raft slides such as the Double Trouble and the River Adventure. For the little ones, Raging Waters features an array of kid-friendly slides and interactive water play areas.
The park's wave pool, known as The Wave, offers an exhilarating experience as guests ride the swells or bask in the gentle waves. It's a favorite spot for families and friends to gather and enjoy the beach-like atmosphere.
Raging Waters provides a serene lazy river known as the Endless River, where guests can peacefully float along the winding waterway, taking in scenic views and enjoying a tranquil escape from the hustle and bustle of everyday life.
Younger guests can have a blast in the Splash Zone, an interactive water play area filled with fountains, sprayers, and water features, ensuring endless giggles and water-filled adventures.
Address: 3501 Boardwalk, Wildwood, NJ 08260
Website: https://www.moreyspiers.com/water-parks/raging-waters-water-park
13. Nickelodeon Universe
Located at the American Dream Mall in East Rutherford, New Jersey, Nickelodeon Universe is a thrilling indoor theme park that promises an adventure for visitors of all ages. Bursting with colorful attractions, beloved Nickelodeon characters, and a wide range of entertainment options, this amusement park creates a world of fun and cherished memories.
Nickelodeon Universe brings to life the beloved characters from popular Nickelodeon shows, providing guests with the opportunity to meet and interact with their favorite icons, including SpongeBob SquarePants, PAW Patrol, Teenage Mutant Ninja Turtles, and Dora the Explorer.
The amusement park offers an impressive lineup of rides and attractions. From high-speed roller coasters like the TMNT Shellraiser and the Shredder to family-friendly rides like the Backyardigans Swing-Along, there's something for everyone to enjoy.
One of the standout attractions is the Nickelodeon Slime Streak, a one-of-a-kind roller coaster that zooms through bright green, slimy tunnels, providing a unique and immersive experience that delights both kids and kids at heart.
Young visitors can immerse themselves in the world of PAW Patrol at Adventure Bay, an interactive play area featuring themed rides, climbing structures, and water play, allowing children to embark on exciting rescue missions alongside their favorite PAW Patrol pups.
Throughout the day, Nickelodeon Universe hosts live shows and performances that bring the magic of Nickelodeon to life. From high-energy dance parties to entertaining stage shows, guests can experience the joy and excitement of their favorite Nickelodeon programs up close.
Nickelodeon Universe is designed with families in mind, providing amenities such as nursing rooms, family restrooms, and stroller rentals. The park's friendly and helpful staff ensures that families have a comfortable and enjoyable visit.
Address: Nickelodeon Universe, 1 American Dream Way, East Rutherford, NJ 07073
Website: https://nickelodeonuniverse.com/
14. Great Falls of the Passaic River
Designated as a National Historical Park, this magnificent waterfall is a testament to the region's intrinsic connection to nature.
The Great Falls is a majestic, 77-foot waterfall surrounded by rugged cliffs and lush greenery. The rushing waters cascade into a deep gorge, creating a mesmerizing display of raw power and beauty. Whether viewed from the observation deck or experienced up close on the trails, the sight of the falls leaves visitors in awe of nature's grandeur.
Throughout the year, the Great Falls National Historical Park hosts a variety of cultural events, educational programs, and guided tours. These activities offer a deeper understanding of the falls' historical and ecological importance and provide engaging experiences for visitors of all ages.
Address: Great Falls National Historical Park, 72 McBride Avenue, Paterson, NJ 07501
Website: https://www.nps.gov/pagr/index.htm
15. Cape May County Park and Zoo
Cape May County Park and Zoo is a family-friendly destination that seamlessly blends the beauty of nature with a world-class zoo experience. This expansive park offers an enchanting escape for visitors of all ages, combining the serenity of lush landscapes with the thrill of meeting exotic animals.
Cape May County Park boasts an extensive network of tranquil nature trails that wind through forests and wetlands, allowing visitors to immerse themselves in the natural beauty of the surroundings. These scenic pathways offer a chance to observe a variety of wildlife and native plants, making it a paradise for nature enthusiasts and birdwatchers.
The centerpiece of the park is the sparkling Lake Estelle, a serene body of water that reflects the surrounding greenery. Visitors can take leisurely strolls along the lake's edge and enjoy the peaceful ambiance and the sight of waterfowl gliding on the water's surface.
A highlight of the park is the Cape May County Zoo, a well-maintained and accredited facility that offers a fascinating glimpse into the animal kingdom. This family-friendly zoo features a diverse collection of animals from around the world, including lions, giraffes, zebras, snow leopards, and many more.
Cape May County Park and Zoo is a welcoming destination for families. The park features numerous playgrounds and picnic areas where children can play, and families can enjoy a relaxing meal amidst the natural surroundings. The zoo also provides facilities such as restrooms and food concessions for the convenience of visitors.
One of the best aspects of Cape May County Park and Zoo is that it offers free admission, making it an affordable and accessible outing for everyone.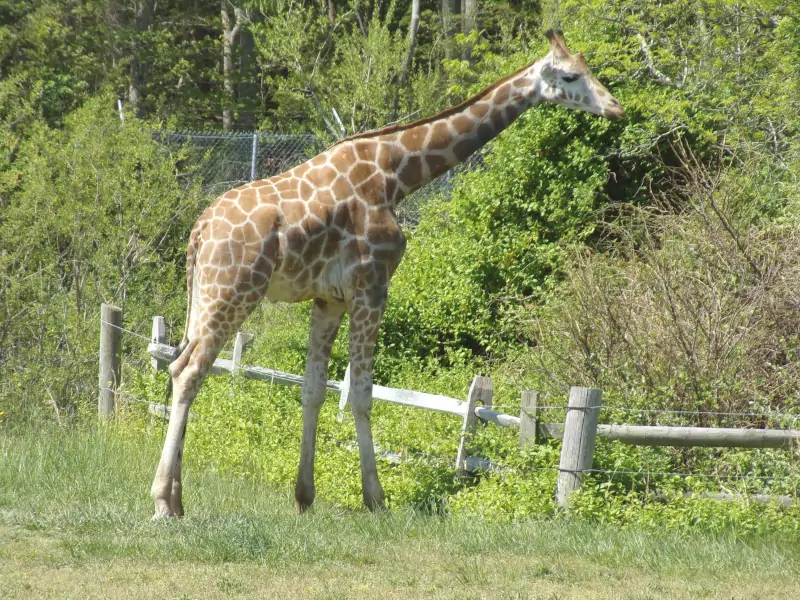 Address: 707 Route 9 North, Cape May Court House, NJ 08210
Website: https://www.capemay.com/play/cape-may-county-zoo/
16. Adventure Aquarium
Adventure Aquarium is a family-friendly attraction that offers an exciting and educational experience, showcasing a diverse range of marine life from around the globe.
From graceful sharks and majestic sea turtles to playful penguins and enchanting jellyfish, the aquarium offers a special opportunity to witness the beauty and diversity of the underwater world.
One of the highlights of the aquarium is the Shark Realm, an exhibit that transports guests to the depths of the ocean to encounter some of nature's most feared predators. Through a mesmerizing tunnel, visitors can walk beneath the sharks, providing a thrilling and immersive experience like no other.
Adventure Aquarium offers several touch tanks and interactive experiences where visitors can get hands-on with marine life. From touching stingrays and horseshoe crabs to meeting sea stars and sea cucumbers, these encounters foster a deeper appreciation and understanding of marine ecosystems.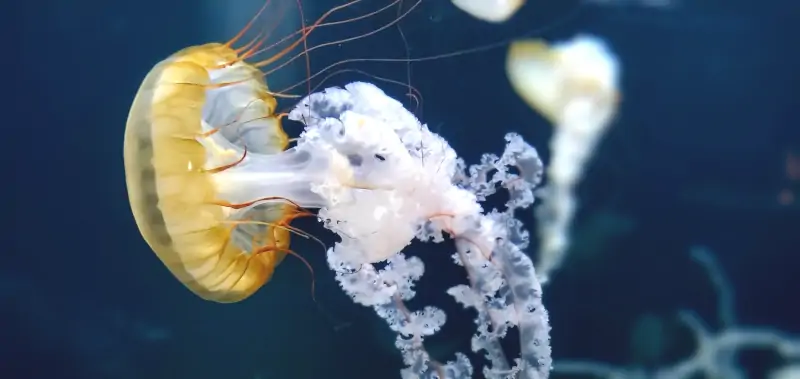 Address: 1 Riverside Drive, Camden, NJ 08103
Website: https://www.adventureaquarium.com/
17. Turtle Back Zoo
Turtle Back Zoo is known for its lush natural habitats that provide a comfortable and enriching environment for its animal residents. From the African savanna to the South American rainforest, each exhibit is carefully designed to mimic the animals' native homes, ensuring their well-being and enhancing the visitor experience.
One of the highlights of the zoo is the African Adventure exhibit, where visitors can encounter giraffes, lions, and African elephants. A walk through this expansive area offers a safari-like experience, bringing guests face-to-face with some of the most iconic African species.
The zoo features a touch tank experience which allows visitors to get up close and personal with marine life like stingrays and sharks. This interactive encounter offers a unique opportunity for children and adults alike to learn about these fascinating creatures and develop a deeper appreciation for marine conservation.
The Sea Lion Sound exhibit is a favorite among visitors, where playful and intelligent sea lions showcase their impressive abilities. Daily sea lion shows provide an entertaining and educational experience and allow guests to marvel at the agility and intelligence of these marine mammals.
Turtle Back Zoo offers a variety of family-friendly attractions, including a carousel, a train ride, and a playground. These additional amenities provide children with endless entertainment and opportunities for fun-filled adventures.
As an accredited member of the Association of Zoos and Aquariums, Turtle Back Zoo places a strong emphasis on education and conservation. The zoo offers various educational programs, workshops, and interactive exhibits that inspire visitors to understand and protect wildlife and their habitats.
Throughout the year, Turtle Back Zoo hosts seasonal events and celebrations, such as Zoo Boo in October and Holiday Lights Spectacular in December. These events add extra excitement and joy to the zoo visit, making it a year-round destination for families.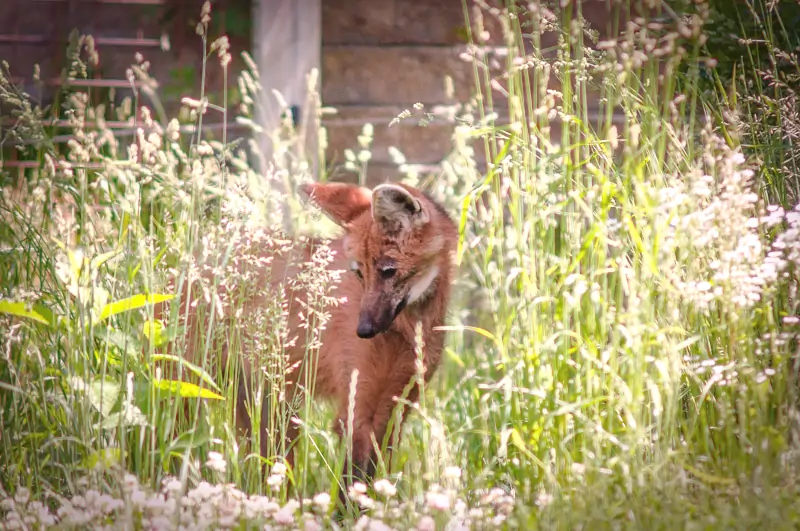 Address: 560 Northfield Avenue, West Orange, NJ 07052
Website: https://turtlebackzoo.com/
18. Sterling Hill Mining Museum
The Sterling Hill Mining Museum offers a journey into the state's rich mining heritage. The museum provides an immersive and educational experience, inviting visitors to explore an authentic underground mine and discover the fascinating world of mining.
Sterling Hill Mining Museum is situated on the site of the Sterling Hill zinc mine, one of the oldest and most productive mines in the United States. With a history dating back to the late 18th century, this once-thriving mine played a crucial role in the industrial development of the region.
The highlight of the museum is the Underground Mine Tour, a guided exploration of the mine's vast network of tunnels and chambers. Equipped with hard hats and headlamps, visitors are transported back in time as they descend into the depths of the earth. The knowledgeable guides share stories about the mine's history, the lives of the miners, and the challenges they faced while extracting valuable minerals.
Address: 30 Plant St, Ogdensburg, NJ 07439
Website: https://www.sterlinghillminingmuseum.org/
19. Lakota Wolf Preserve
The Lakota Wolf Preserve is a sanctuary is dedicated to the preservation and education of one of nature's most majestic and misunderstood creatures – the wolf.
Visitors can witness these beautiful creatures up close and learn about their crucial role in the ecosystem. Founded in 1996, the preserve provides a safe and natural environment for wolves, allowing them to live in social packs and thrive in conditions akin to their natural habitat.
The heart of the Lakota Wolf Preserve experience is the Guided Wolf Watch Tours. Led by experienced and passionate guides, these tours offer a rare opportunity to observe wolves in their natural surroundings. As visitors stand behind protective fencing, they can watch the wolves roam, play, and interact within their social packs.
Throughout the year, Lakota Wolf Preserve hosts special events, such as Full Moon Wolf Watches and Wolf Howl Night events. These unique experiences allow visitors to witness the wolves' behavior during different times of the day and night and provide a deeper appreciation for their adaptability and instincts.
As Lakota Wolf Preserve operates by guided tours only, it is essential to make reservations in advance. Visitors can check the preserve's website for tour schedules, admission fees, and additional information.
Address: 89 Mount Pleasant Rd, Columbia, NJ 07832
Website: https://lakotawolf.com/
20. Naval Air Station Wildwood Aviation Museum
Housed in an authentic World War II-era hangar, this museum offers visitors an opportunity to explore a vast collection of aircraft and exhibits that highlight the brave men and women who served in the armed forces.
Aviation enthusiasts will be enthralled by the museum's extensive collection of vintage aircraft. From classic warplanes like the TBM Avenger and the SNJ Texan to modern jets like the F-14 Tomcat and F-16 Fighting Falcon, there's something for everyone to admire.
The museum features interactive exhibits that bring aviation history to life. Visitors can step into the cockpit of a fighter jet, experience the sensation of flight in state-of-the-art simulators, and learn about the advancements in aviation technology over the years.
Throughout the year, the museum hosts special events, such as air shows, fly-ins, and historical reenactments. These events offer a chance to see vintage aircraft in action and provide an entertaining and educational experience for the whole family.
Address: Naval Air Station Wildwood Aviation Museum, 500 Forrestal Rd, Cape May Airport, NJ 08242
Website: https://usnasw.org/
21. Ocean City Boardwalk
Stretching along the scenic coastline of Ocean City, New Jersey, this lively and family-friendly boardwalk is an enchanting amalgamation of sun, sea, and leisure, offering a myriad of activities, amusements, and treats.
At every turn, the Ocean City Boardwalk is peppered with amusements that promise hours of laughter and excitement. From classic carnival rides like carousels and Ferris wheels to thrilling roller coasters and bumper cars, there's an exhilarating experience for visitors of all ages.
Arcades and game stalls line the boardwalk, offering chances to test skills and win prizes. The lively sounds of bells and cheers fill the air as visitors try their hand at skee-ball, air hockey, and other beloved boardwalk games.
Throughout the year, the Ocean City Boardwalk hosts a variety of family-friendly events and festivals that add to the excitement. From concerts and fireworks displays to sand sculpting contests and kite festivals, there's always something happening to keep the entire family entertained.
Address: Ocean City Boardwalk, Ocean City, NJ 08226
22. Terhune Orchards
Terhune Orchards is a charming family-owned farm that has been delighting visitors for over a century.
Terhune Orchards has a rich history that dates back to the 20th century when it was established as a small family farm. Over the years, it has grown into a sprawling 200-acre orchard and vineyard that continues to thrive through generations of the Terhune family.
The farm is renowned for its wide array of seasonal fruits and vegetables. Depending on the time of year, visitors can enjoy picking their own strawberries, blueberries, apples, pumpkins, and more. The orchards are a perfect opportunity for families to savor the joy of harvesting their own produce and experiencing the farm-to-table journey firsthand.
At the Terhune Orchards Farm Store, visitors can explore a delightful assortment of farm-fresh goodies. From freshly baked pies, cookies, and cider donuts to artisanal cheeses, honey, and jams, the market offers an abundance of delectable treats to take home as souvenirs or enjoy on the spot.
The farm is a paradise for families, with a host of activities tailored for kids and adults alike. Children can enjoy pony rides, explore the barnyard with its friendly animals, and navigate the corn maze. In the fall, the farm hosts its renowned "Fall Family Fun Weekends" complete with pumpkin picking, hayrides, and seasonal festivities.
Throughout the year, Terhune Orchards hosts a variety of seasonal events and festivals that add to the farm's charm. From the "Just Peachy Festival" celebrating everything peachy to the "Apple Days Fall Festival" with apple-themed activities, there's always a reason to celebrate nature's bounty at the farm.
Address: 330 Cold Soil Road, Princeton, NJ 08540
Website: https://www.terhuneorchards.com/
23. Grounds for Sculpture
Grounds for Sculpture is a 42-acre sculpture park and museum that offers a unique and immersive art experience.
As visitors step into the park, they are greeted by a stunning collection of over 270 contemporary sculptures crafted by artists from around the world. These captivating works of art are thoughtfully placed throughout the park, providing a dynamic and ever-changing landscape that invites exploration and contemplation.
Grounds for Sculpture is a family-friendly destination that caters to visitors of all ages. The expansive outdoor spaces provide ample room for children to explore, play, and appreciate the sculptures. Additionally, the park offers family-oriented programs and activities that engage young minds and encourage creative expression.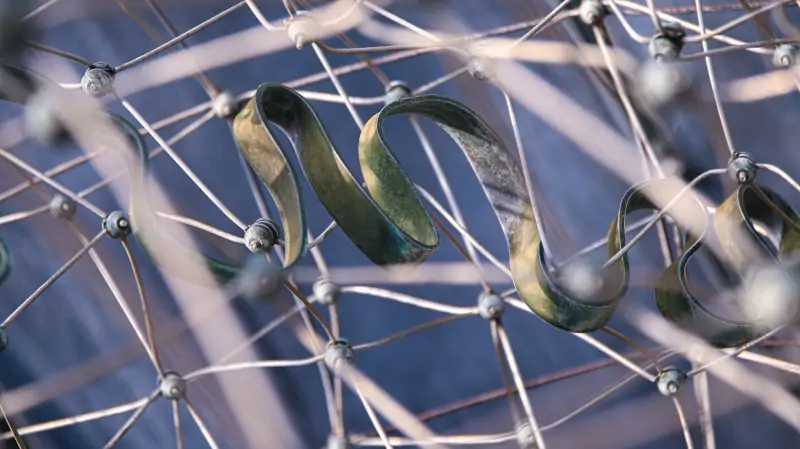 Address: 80 Sculptors Way, Hamilton, NJ 08619
Website: https://www.groundsforsculpture.org/
24. Storybook Land
Storybook Land is a family amusement park that brings to life classic fairy tales and children's stories. This enchanting park has been captivating the hearts of children and adults alike for over 60 years, making it a timeless destination for generations of families.
As visitors step into Storybook Land, they are transported to a whimsical world filled with iconic storybook characters, charming settings, and magical attractions. The park's beautifully landscaped grounds are meticulously designed to recreate the enchanting landscapes of beloved fairy tales.
Young and old alike will delight in meeting their favorite storybook characters, from Snow White and Cinderella to Humpty Dumpty and the Three Little Pigs. These beloved characters roam the park, ready to greet and interact with visitors, creating unforgettable memories for children and their families.
Storybook Land offers a delightful array of age-appropriate rides and attractions for children of all ages. Whether it's taking a gentle ride on the J&J Railroad or soaring through the air on the Flying Dutchman, each attraction is carefully designed to ensure fun and safety for every member of the family.
Throughout the day, Storybook Land hosts entertaining live shows and performances that captivate audiences young and old. From puppet shows and musicals to interactive storytelling, the park's entertainment lineup offers engaging experiences for everyone.
Storybook Land is typically open seasonally, with operating hours varying throughout the year. Visitors can check the park's website for current hours, ticket prices, and special events. The park also offers season passes for families who wish to return for multiple visits.
Address: 6415 Black Horse Pike, Egg Harbor Township, NJ 08234
Website: https://storybookland.com/
25. Big Snow American Dream
Located at the American Dream complex in East Rutherford, New Jersey, Big Snow American Dream is a one-of-a-kind indoor ski and snowboard park that brings the joy of winter sports to enthusiasts all year round. This unique attraction offers an exciting and immersive snow experience, making it an ideal destination for both beginners and seasoned skiers and snowboarders.
Big Snow American Dream is North America's first indoor real-snow park, boasting a stunning 180,000 square feet of snow-covered slopes. Thanks to its innovative technology and climate-controlled environment, visitors can enjoy the thrill of winter sports regardless of the weather outside.
The park caters to skiers and snowboarders of all skill levels, from complete beginners to advanced riders. Whether it's learning the basics on the gentle slopes of the bunny hill or carving down more challenging terrain, Big Snow offers a variety of slopes to accommodate every level of expertise.
For those new to skiing or snowboarding, Big Snow provides professional instruction and rental equipment. Experienced instructors offer personalized lessons, ensuring that beginners gain confidence and improve their skills in a safe and supportive environment.
At Big Snow, visitors can experience the exhilaration of winter sports regardless of the season. The park's temperature-controlled environment maintains a constant snowfall, allowing guests to enjoy the thrill of snowboarding or skiing even during the sweltering summer months.
Big Snow is an ideal destination for families seeking an exciting and memorable experience. The park's family-friendly atmosphere ensures that all members of the family, from young children to parents, can participate and enjoy the snow-filled adventure.
After hitting the slopes, visitors can unwind and enjoy the après-ski experience at Big Snow. The park features a cozy Alpine-themed lounge where guests can relax, warm up, and savor delicious food and drinks.
Address: 1 American Dream Way, East Rutherford, NJ 07073