1. Austin Zoo
The Austin Zoo is home to animals from around the world, including lions, tigers, bears, monkeys, reptiles, and more. Visitors can get up close and personal with the animals and learn about their unique characteristics and behaviors through informative exhibits and interactive experiences.
The Austin Zoo focuses on animal rescue and rehabilitation. Many of the animals at the zoo have been rescued from abusive or neglectful situations, and the zoo provides them with a loving and nurturing environment to thrive. By visiting the Austin Zoo, families not only have a fun and educational experience but also contribute to the zoo's mission of caring for rescued animals.
In addition to the animal exhibits, the Austin Zoo offers a variety of family-friendly activities and events throughout the year. These may include animal feedings, educational programs, and special seasonal events such as summer camps for kids.
Address: 10808 Rawhide Trail, Austin, TX 78736
Website: https://austinzoo.org/
2. Austin Aquarium
The Austin Aquarium is an interactive and hands-on aquarium that is home to a wide variety of marine life from all over the world.
The aquarium features numerous exhibits that showcase different aquatic ecosystems, including tropical fish, coral reefs, and freshwater habitats.
There is also the opportunity for hands-on interactions with some of the animals. Visitors can touch and feed stingrays, sharks, and other marine creatures, a memorable experience for both children and adults alike.
In addition to marine life, the Austin Aquarium also houses other animals, including reptiles, birds, and small mammals. Educational presentations and live animal shows are regularly held and provide insights into the lives and behaviors of the animals.
Address: 13530 N. Hwy 183 #101, Austin, TX 78750
Website: https://austinaquarium.com/
3. Bats under Congress Ave Bridge
The Congress Avenue Bridge in Austin, Texas, is famous for its special natural attraction – the bats! Underneath the bridge, you'll find the largest urban bat colony in North America, a must-visit destination for locals and tourists alike.
During the spring and summer months, around dusk, thousands of Mexican free-tailed bats emerge from their roosts under the bridge to begin their nightly feeding. It's an awe-inspiring sight to witness as the sky is filled with a seemingly endless stream of bats taking flight.
Many visitors gather along the bridge or the nearby walkways to catch a glimpse of this fascinating spectacle. Watching the bats fly in unison and form swirling patterns in the sky is an amazing experience for both kids and adults.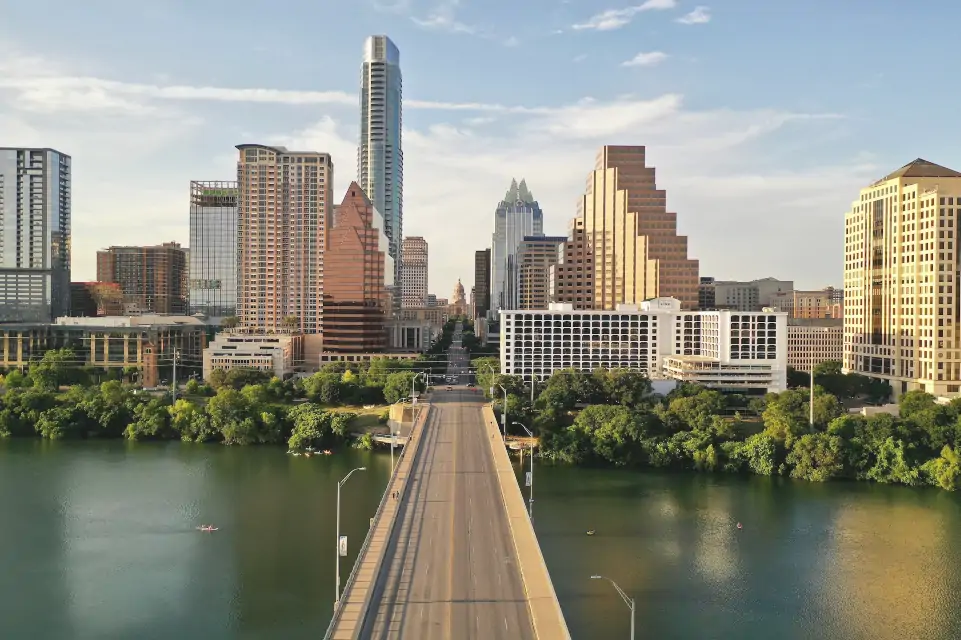 Address: Congress Avenue Bridge, Austin, TX 78704
4. Zilker Botanical Garden
Zilker Botanical Garden is a 28-acre botanical wonderland that showcases a diverse collection of plants from various regions around the world.
The garden is divided into several themed areas, each with its own unique charm and appeal. Visitors can explore the Rose Garden, which boasts colorful roses and aromatic blooms. The Japanese Garden offers a tranquil setting with flowing streams, serene ponds, and traditional Japanese structures. Kids will be delighted by the Hartman Prehistoric Garden, where they can embark on a journey through time and encounter life-size dinosaur replicas among lush greenery.
The Butterfly Trail is another highlight, where visitors can spot fluttering butterflies among the vibrant blossoms. It's an educational and enchanting experience for kids and adults alike.
Throughout the year, Zilker Botanical Garden hosts various events, workshops, and educational programs that engage visitors in learning about horticulture and environmental conservation. It's an excellent opportunity for families to nurture an appreciation for nature and gardening.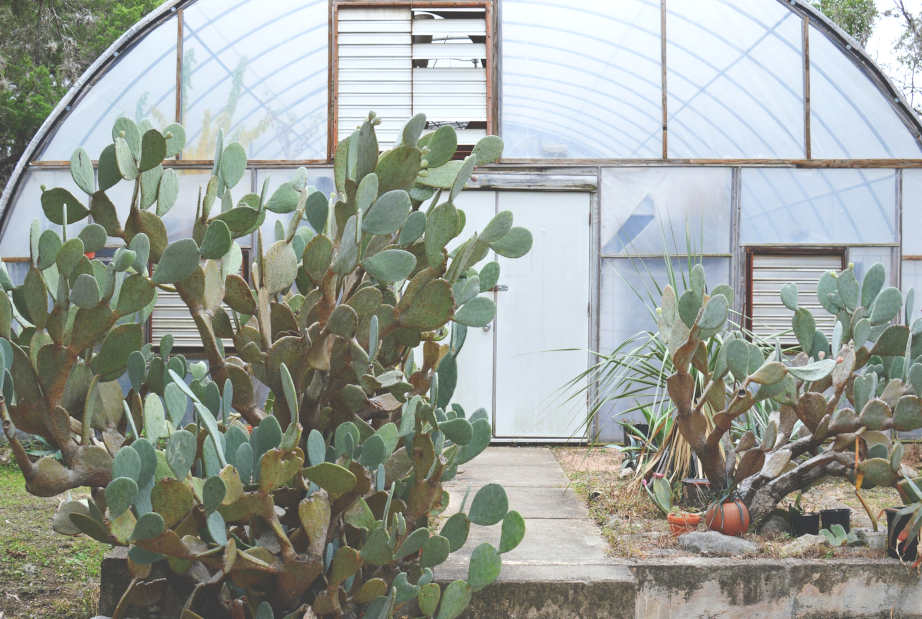 Address: 2220 Barton Springs Rd, Austin, TX 78746
Website: https://zilkergarden.org/
5. Museum of the Weird
The Museum of the Weird in Austin, Texas, is an eccentric attraction that offers visitors an entertaining and offbeat experience. Located on Sixth Street in the heart of downtown Austin, the museum showcases an eclectic collection of oddities, curiosities, and paranormal exhibits.
Step inside the Museum of the Weird, and you'll be transported to a world of wonders and mysteries. The museum displays shrunken heads, bizarre creatures, vintage sideshow memorabilia, and artifacts from around the world. Visitors can explore exhibits on cryptids, strange phenomena, and unusual historical events that will leave them intrigued and amazed.
And then there are its quirky live shows, such as the "Museum of the Weird Revue," which features sword swallowing, fire eating, and other daring performances that add to the atmosphere of the bizarre.
For those seeking a touch of the supernatural, the Museum of the Weird also presents exhibits on haunted objects and paranormal encounters.
Address: 412 E 6th St, Austin, TX 78701
Website: https://www.museumoftheweird.com/
6. Thinkery
Thinkery is a children's museum that offers a wide range of exhibits and activities to encourage creativity, exploration, and learning through play.
Situated in the Mueller neighborhood, Thinkery boasts interactive exhibits that cover various themes, including science, technology, engineering, arts, and math (STEAM). From a dedicated space for the littlest visitors to areas for older kids, the museum caters to children of all ages.
Kids can engage in fun experiments, discover the wonders of light and shadows, explore the world of physics, and even design and construct their own creations.
At the museum's Spark Shop, kids can unleash their creativity and imagination by participating in hands-on activities like art projects and tinkering with various materials. The Kitchen Lab is another popular spot, offering cooking and science demonstrations that delight both children and adults.
Address: 1830 Simond Ave, Austin, TX 78723
Website: https://thinkeryaustin.org/
7. Austin Nature and Science Center
The Austin Nature and Science Center (ANSC) offers visitors of all ages a chance to connect with nature and explore the wonders of science in a hands-on and interactive environment.
The ANSC features various exhibits and educational programs that focus on the natural history and wildlife of the Central Texas region. Visitors can learn about the diverse ecosystems, local flora and fauna, geology, and sustainable practices that make this area so special.
One of the main attractions of the center is the Dino Pit, where kids can become amateur paleontologists and dig for fossils like real archaeologists.
The Wildlife Exhibits at ANSC showcase native animals that have been rescued and cannot be released into the wild. It's a great opportunity for families to get up close to owls, hawks, reptiles, and other creatures while learning about their habitats and conservation efforts.
Additionally, the ANSC offers a Nature Play Area, where kids can explore and interact with the natural environment.
The center also hosts guided nature hikes and educational workshops that cater to various age groups.
Address: 2389 Stratford Dr, Austin, TX 78746
Website: https://www.austintexas.gov/ansc
8. Texas State Capitol
The Texas State Capitol serves as the seat of Texas government and houses the offices of the Governor, Lieutenant Governor, and other state officials.
Designed in a neoclassical style, the Capitol boasts an impressive pink granite façade and a grand dome that rises over 300 feet above ground, making it taller than the U.S. Capitol in Washington, D.C. The interior is adorned with exquisite architectural details, including marble work and elegant murals that narrate pivotal moments in Texas history.
Visitors to the Texas State Capitol can take guided tours that provide insights into the state's legislative process, historical significance, and the remarkable art and architecture within the building. During legislative sessions, guests can even witness lawmakers in action and attend public hearings.
One of the highlights of a visit to the Capitol is the observation deck on the top floor. From this vantage point, visitors are treated to breathtaking panoramic views of the Austin skyline and the surrounding Hill Country.
The Capitol grounds feature beautifully landscaped gardens, statues commemorating Texas heroes, and the historic Heroes of the Alamo monument. Families can enjoy picnics, stroll around the grounds, and take memorable photos with the Capitol as a backdrop.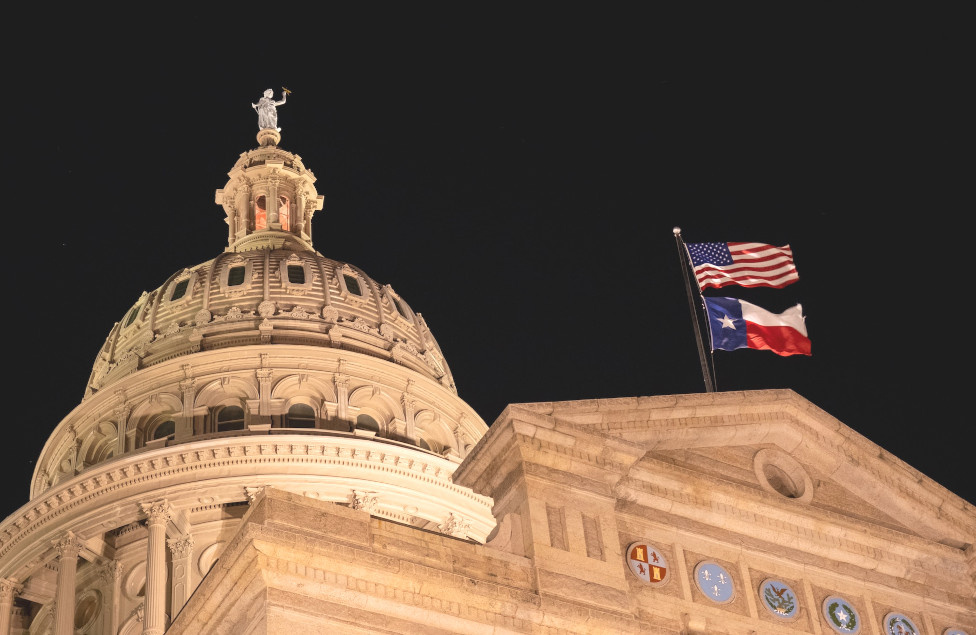 Address: 1100 Congress Ave, Austin, TX 78701
Website: https://tspb.texas.gov/prop/tc/tc/capitol.html
9. LBJ Presidential Library
The LBJ Presidential Library, located on the campus of the University of Texas at Austin, is a tribute to the life and legacy of the 36th President of the United States, Lyndon B. Johnson. Established in 1971, the library houses an extensive collection of documents, photographs, and artifacts that offer insight into President Johnson's presidency and the transformative era of the 1960s.
Inside, visitors can explore exhibits that chronicle President Johnson's political career, including his work on civil rights, the Great Society programs, and his contributions to education and environmental conservation.
One of the main attractions at the LBJ Presidential Library is the full-scale replica of the Oval Office during President Johnson's time in office.
Address: 2313 Red River St, Austin, TX 78705
Website: https://www.lbjlibrary.org/
10. Lone Star Riverboat
The Lonestar River Boat offers a family-friendly experience to explore the beauty of Lady Bird Lake.
The boat tours offer a unique perspective of Austin's landmarks, including the Congress Avenue Bridge, where thousands of bats emerge during sunset in the warmer months. The knowledgeable guides onboard provide insights into the city's history, architecture, and ecological significance.
Address: 208 Barton Springs Rd, Austin, TX 78704
Website: https://www.lonestarriverboat.com/
11. Double Decker Austin
Operating classic red double-decker buses, this tour company offers a special way to explore the city's top attractions and landmarks from an open-air top deck, allowing passengers to enjoy unobstructed views and capture stunning photos.
The double-decker buses follow carefully curated routes that cover a range of iconic spots, including the Texas State Capitol, Lady Bird Lake, Zilker Park, South Congress Avenue, and more. Throughout the tour, knowledgeable guides share entertaining anecdotes, historical facts, and interesting tidbits about Austin's culture and heritage.
Families will appreciate the convenience of hop-on, hop-off service, which allows them to customize their itinerary and spend more time at their favorite stops.
For those seeking a laid-back and enjoyable way to see Austin's highlights, the double-decker tour offers a leisurely and comfortable experience. The shaded lower deck provides respite from the sun during warmer days, while the upper deck offers a refreshing breeze and a sense of adventure.
Address: 602 E 4th St, Austin, TX 78701
Website: https://doubledeckeraustin.com/
12. Wild Parrots of East Austin
The wild parrots of Austin, also known as the Monk Parakeets or Quaker Parrots, have become a delightful and colorful addition to the city's urban landscape. These charismatic birds are native to South America but have made Austin their home due to the city's warm climate and availability of food.
The wild parrots are mostly found in the neighborhoods around Hyde Park and Crestview, where they have built their nests in utility poles, trees, and other urban structures. Their bright green plumage and distinctive squawking calls make them easy to spot and recognize. To increase your chances of seeing the wild parrots, try visiting the areas during the early morning or late afternoon, as they are more active during these times.
The origin of the wild parrots in Austin is somewhat of a mystery, but it is believed that they were likely released or escaped from captivity in the 1970s or 1980s.
13. Rodeo Austin
Rodeo Austin is an annual event that celebrates the rich tradition of rodeo and western culture in Austin, Texas. Held in March, it lasts for nearly two weeks and attracts thousands of visitors and participants from all over the country. The event takes place at the Travis County Expo Center, providing ample space for various rodeo activities and entertainment.
Rodeo Austin features an exciting lineup of rodeo competitions, including bull riding, barrel racing, calf roping, team roping, and bronc riding, among others. It showcases the skills and talents of professional rodeo athletes who compete for cash prizes and the coveted title of Rodeo Austin champion.
In addition to the rodeo competitions, Rodeo Austin offers many family-friendly attractions and activities. The fairgrounds are filled with carnival rides, games, and food vendors, creating a lively and festive atmosphere for visitors of all ages to enjoy. There are also live music performances by well-known artists and local bands.
One of the significant highlights of Rodeo Austin is the youth livestock show and auction, which supports and encourages young farmers and ranchers. Children and teenagers showcase their prized livestock, agricultural projects, and other skills, competing for scholarships and prizes.
Address: Travis County Expo Center, 7311 Decker Lane, Austin, TX 78724
Website: https://rodeoaustin.com/
14. Circuit of the Americas
Circuit of the Americas (COTA) is one of the most celebrated racing facilities in the United States. COTA was designed to host a wide range of racing events, including Formula 1, MotoGP, and various other racing series.
The centerpiece of Circuit of the Americas is its state-of-the-art racetrack, which stretches over 3.4 miles and features 20 challenging turns. The track's design allows for thrilling racing action and exhilarating speeds.
Apart from racing events, COTA offers a host of other family-friendly activities and entertainment options. The venue regularly hosts concerts, festivals, and special events, creating a vibrant and dynamic atmosphere. Families can explore the expansive grounds, enjoy delicious food from a variety of vendors, and take in the views of the surrounding Texas Hill Country.
For racing enthusiasts, COTA provides exciting experiences, such as go-kart racing, where visitors can get behind the wheel and feel the thrill of racing on a smaller scale. Additionally, COTA offers tours that provide insight into the history of the track and the exciting world of motorsports.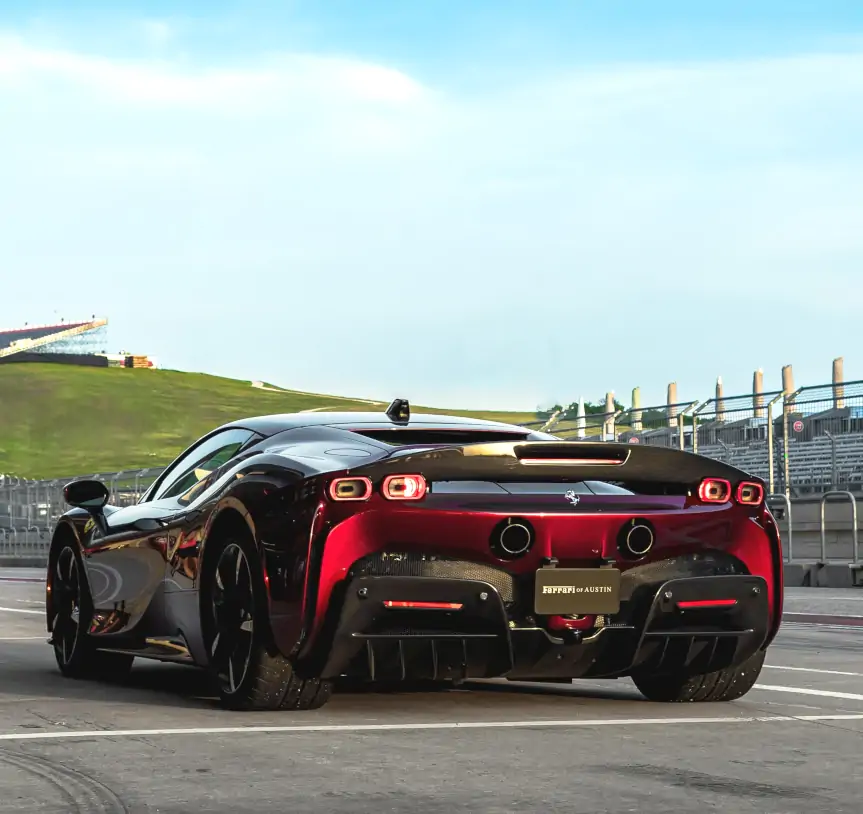 Address: Circuit of the Americas, 9201 Circuit of the Americas Blvd, Austin, TX 78617
Website: https://circuitoftheamericas.com/
15. Barton Springs Pool
Barton Springs Pool is an iconic natural spring-fed pool located in Zilker Park. It is a popular destination for families seeking to cool off and enjoy a refreshing swim in the heart of the city. The pool is a massive three-acre oasis with crystal-clear waters that maintain a refreshing average temperature of around 68 to 72 degrees Fahrenheit (20 to 22 degrees Celsius) throughout the year.
Families visiting Barton Springs Pool can bask in the beauty of the natural surroundings and greenery that encircle the pool. The pool's clear waters are ideal for swimming, and there is a designated area for young children to safely splash and play.
Beyond swimming, Barton Springs Pool offers a range of activities and amenities for families to enjoy. There are spacious picnic areas where visitors can relax and have a family lunch. Additionally, the pool has lifeguards on duty to ensure a safe and enjoyable experience for all.
Please note that due to the popularity of Barton Springs Pool, it can get crowded, especially during peak summer months. Arriving early or on weekdays can help families find a more relaxed atmosphere.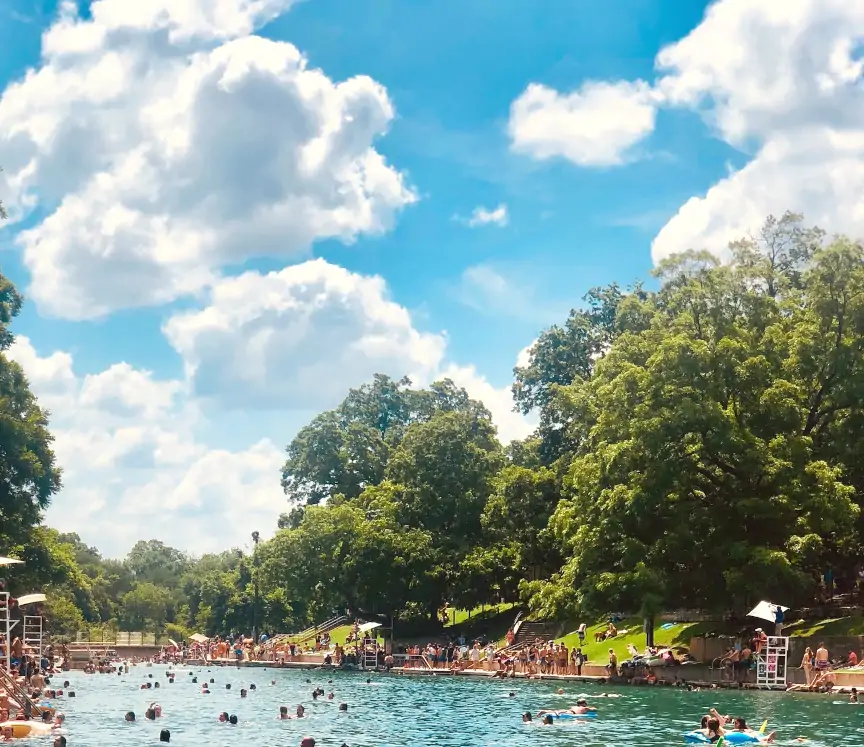 Address: 2201 Barton Springs Rd, Austin, TX 78746
Website: https://www.austintexas.gov/department/barton-springs-pool
16. Texas Military Forces Museum
The Texas Military Forces Museum showcases the rich military history of Texas, from the early days of the Texas Revolution to modern times. It serves as the official museum of the Texas National Guard and the Texas State Guard.
The museum houses an impressive collection of military vehicles, weapons, uniforms, and equipment that provide insights into the state's military involvement throughout history.
The museum is located on the grounds of Camp Mabry, a Texas Military Forces facility.
Address: 2200 West 35th St, Austin, TX 78703
Website: https://tmd.texas.gov/museum
17. Bullock Museum
The Bullock Texas State History Museum explores the rich history and culture of the Lone Star State.
Families visiting the Bullock Museum can embark on a journey through Texas history, starting from the early days of Native American settlements to the present day. The museum's exhibits showcase artifacts, documents, and multimedia displays that highlight significant events and personalities that have shaped Texas over the centuries.
The museum includes a three-story IMAX theater, which presents documentaries and feature films on a massive screen.
The Bullock Museum also offers interactive exhibits that engage young visitors in hands-on learning. Children can participate in various activities, including dressing up in historical costumes, exploring a pioneer log cabin, and trying their hand at frontier games.
Address: 1800 Congress Ave, Austin, TX 78701
Website: https://www.thestoryoftexas.com/
18. Lady Bird Johnson Wildflower Center
The Lady Bird Johnson Wildflower Center is dedicated to the conservation and celebration of native plants and wildflowers.
Families visiting the Wildflower Center can explore over 9 acres of cultivated gardens filled with diverse native plants, including colorful wildflowers, grasses, and shrubs. The gardens are carefully designed to showcase the beauty and importance of native flora, providing a serene and peaceful setting for visitors to enjoy.
The center also features walking trails that wind through meadows and woodlands, providing opportunities to observe local wildlife and learn about the ecological significance of native plants in supporting biodiversity.
For children, the Wildflower Center offers interactive exhibits and play areas that encourage hands-on learning about nature and the environment. The Luci and Ian Family Garden provides a whimsical and engaging space for young visitors to explore, with activities like a treehouse, sand play area, and water features.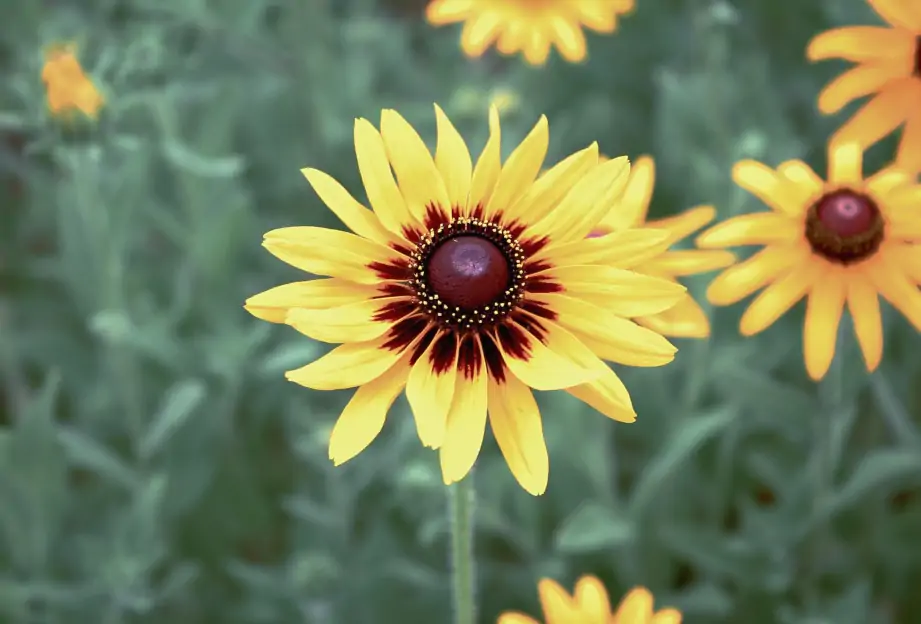 Address: 4801 La Crosse Ave, Austin, TX 78739
Website: https://www.wildflower.org/
19. Inner Space Cavern
Discovered in 1963 during highway construction, this natural limestone cave system has become a popular destination for tourists and locals alike.
Visitors to Inner Space Cavern can embark on guided tours that take them deep into the heart of the cave, where they can marvel at stunning formations like stalactites, stalagmites, and flowstones. The cave's vast chambers and rock formations provide a glimpse into the geological history of Texas.
For those seeking a bit more adventure, Inner Space Cavern offers additional tour options, including a wild cave tour that takes participants off the beaten path and allows them to crawl through tight passages and explore undeveloped sections of the cave.
Address: 4200 S Interstate 35 Frontage Rd, Georgetown, TX 78626
Website: https://innerspacecavern.com/
20. Pioneer Farms
Pioneer Farms is a living history museum that offers families a journey back in time to experience the pioneer life of the 19th century. Spread across 90 acres of countryside, this historical park provides a hands-on and immersive experience for visitors of all ages.
The museum showcases five distinct historic areas, each representing a different era in Texas history. Visitors can explore an authentic Tonkawa encampment, a pioneer farmstead, a rural village from the 1860s, a working farmstead from the 1870s, and a frontier town from the 1880s. Each area is staffed with knowledgeable interpreters dressed in period clothing, who bring history to life with engaging demonstrations and interactive activities.
Families can participate in a variety of activities, such as blacksmithing, gardening, cooking over open hearths, and hands-on crafts. Children can even interact with farm animals and learn about traditional farming practices.
Address: 10621 Pioneer Farms Dr, Austin, TX 78754
Website: https://www.pioneerfarms.org/
21. Dinosaur Park
Dinosaur Park transports families back to the prehistoric era. This outdoor museum is dedicated to showcasing life-sized replicas of various dinosaur species that once roamed the earth millions of years ago.
As families explore the park, they can marvel at over two dozen impressive dinosaur exhibits, including Tyrannosaurus Rex, Brachiosaurus, Velociraptor, and many more.
In addition to the dinosaur exhibits, Dinosaur Park offers a variety of interactive activities for kids, such as fossil digs, gem mining, and a playground. Families can enjoy a guided tour with knowledgeable guides who share fascinating information about each dinosaur species and the world they inhabited.
Address: 893 Union Chapel Rd, Cedar Creek, TX 78612
Website: https://www.thedinopark.com/
22. McKinney Falls State Park
McKinney Falls State Park, located just a short drive from Austin, spans over 700 acres and features diverse landscapes, including forests, limestone cliffs, and waterfalls.
Families visiting McKinney Falls State Park can explore several scenic trails, each offering a unique perspective of the park's natural beauty. The Onion Creek Hike and Bike Trail is a popular choice for families, as it provides a relatively easy and pleasant walk along the creek, with opportunities for birdwatching and wildlife sightings.
The park's two main waterfalls, Upper Falls and Lower Falls, are particularly popular spots for families to cool off and enjoy some water-based fun. Swimming, wading, and picnicking by the waterfalls create wonderful memories for both kids and adults.
For families interested in camping, McKinney Falls State Park offers various camping sites, including traditional tent sites and RV sites.
Additionally, the park features a visitor center where families can learn about the area's rich history, geology, and flora and fauna through interactive exhibits.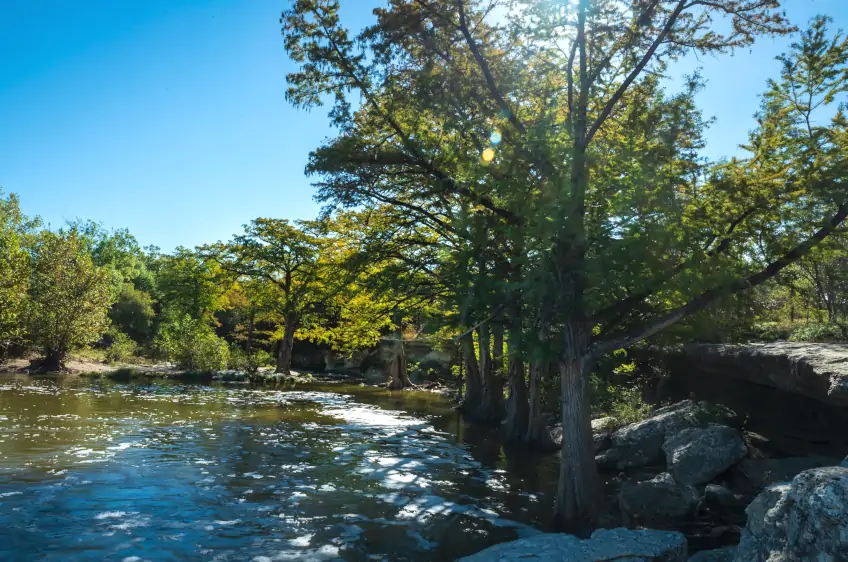 Address: 5808 McKinney Falls Pkwy, Austin, TX 78744
Website: https://tpwd.texas.gov/state-parks/mckinney-falls
23. Texas Longhorns Football
The Texas Longhorns are a storied college football program based at the University of Texas at Austin. The team, known for its iconic burnt orange and white uniforms and Longhorn logo has a passionate fan base and a rich history of success on the gridiron.
The Longhorns compete in the Big 12 Conference, one of the major conferences in college football. The team has garnered numerous conference championships and national titles over the years.
For families, attending a Texas Longhorns football game is a fantastic opportunity to experience the spirit of college football in a family-friendly environment. The excitement on the field, the marching band performances, and the camaraderie among fans make it a memorable experience for everyone.
Address: Darrell K Royal-Texas Memorial Stadium, 405 E 23rd St, Austin, TX 78712
Website: https://texassports.com/sports/football
24. Peter Pan Mini-Golf
Established in 1946, this classic miniature golf course has been entertaining generations of visitors with its whimsical and creative design. The course features two 18-hole courses, each with its own unique theme and challenges.
The intricately designed holes are surrounded by lush landscaping, enchanting water features, and colorful statues of characters from the beloved Peter Pan story. Kids and adults alike will delight in navigating their golf balls through obstacles like crocodile-infested waters and pirate ships.
Peter Pan Mini Golf offers a fun and laid-back atmosphere. The courses are well-maintained, and the staff is friendly, creating an enjoyable experience for everyone.
Address: 1207 Barton Springs Rd, Austin, TX 78704
Website: https://peterpanminigolf.com/
25. Pinballz Arcade
With multiple locations across the city, Pinballz Arcadeoffers an extensive collection of classic and modern arcade games.
Upon entering Pinballz Arcade, visitors are greeted with rows of retro and state-of-the-art pinball machines, classic arcade cabinets, and modern video games.
One of the standout features of Pinballz Arcade is its dedication to preserving classic arcade games. Visitors can immerse themselves in the golden era of gaming with well-maintained machines from the '80s and '90s, including popular titles like Pac-Man, Donkey Kong, and Galaga.
For families, Pinballz Arcade offers an inclusive and welcoming atmosphere. The arcade is family-friendly, and younger gamers can find age-appropriate games to enjoy. There are also ticket redemption games where players can earn prizes, adding an extra layer of excitement to the experience.
Address: 8940 Research Blvd, Austin, TX 78758
Website: https://pinballz.com/