1. Waikiki Beach
Waikiki Beach in Hawaii is a family-friendly paradise. Located on Oahu's southern shore, this two-mile stretch of pristine sandy shoreline and turquoise waters beckons families with its endless possibilities for fun and relaxation.
Waikiki Beach is one of the most famous and iconic beaches in the world. Its name, "Waikiki," means "spouting fresh water" in Hawaiian, and the area was once a retreat for Hawaiian royalty. Today, it attracts millions of visitors annually, drawn by its natural beauty, warm climate, and abundance of recreational activities.
The beach itself stretches for about two miles and is renowned for its soft, sandy shoreline and gentle, rolling waves. It is an ideal spot for families to enjoy a day of sunbathing, swimming, and picnicking. The calm waters near the shore make it perfect for young children and less experienced swimmers to safely enjoy the ocean.
Waikiki is also a haven for water sports enthusiasts. Families can try their hand at surfing, with several surf schools offering lessons suitable for all ages and skill levels. Additionally, stand-up paddleboarding and outrigger canoe rides are popular water activities that provide a unique perspective of the coastline.
Visitors can experience Hawaiian culture and history through various attractions around Waikiki. The Waikiki Historic Trail features informative plaques that share stories of ancient Hawaii and the significance of the area. Families can learn about the traditions of hula dancing and enjoy authentic performances at the Kuhio Beach Hula Mound.
The beachfront area is dotted with numerous restaurants, cafes, and eateries serving Hawaiian cuisine and international dishes. Families can savor fresh seafood, tropical fruits, and famous Hawaiian plate lunches.
As the sun sets, the ambiance of Waikiki transforms into a vibrant and lively scene. Families can join in the nightly beachside torch lighting ceremony, followed by various outdoor performances and live music.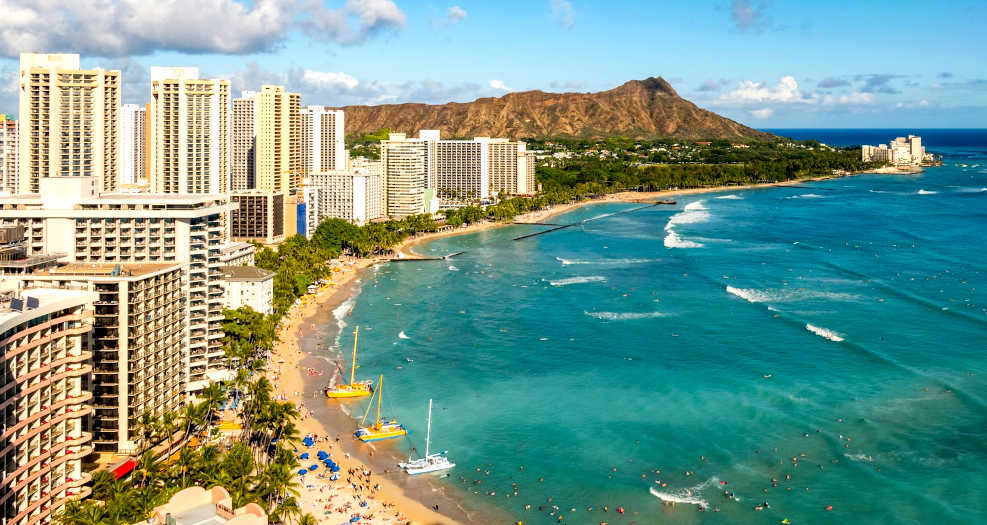 Address: 2379 Kalākaua Ave, Honolulu, HI 96815
2. Diamond Head
This ancient volcanic crater, also known as Le'ahi in Hawaiian, stands majestically overlooking the city of Honolulu and offers panoramic views of the surrounding coastline and the Pacific Ocean.
Families visiting Diamond Head can enjoy a range of activities. The most popular attraction is the hike to the summit, which offers views of Waikiki, Honolulu, and the sparkling Pacific Ocean. The trail is approximately 1.6 miles (2.5 kilometers) roundtrip and takes about 1.5 to 2 hours to complete. It is a moderate hike, suitable for families with older children who are up for the adventure. Along the way, you'll encounter bunkers and military structures that date back to the early 1900s when Diamond Head served as a coastal defense fortification.
To get to Diamond Head, families can drive or take a short taxi or rideshare trip from popular tourist areas like Waikiki. There is a designated parking lot near the trailhead, but it can fill up quickly, especially during peak hours. Arriving early in the morning is advisable to secure a parking spot and avoid the midday heat.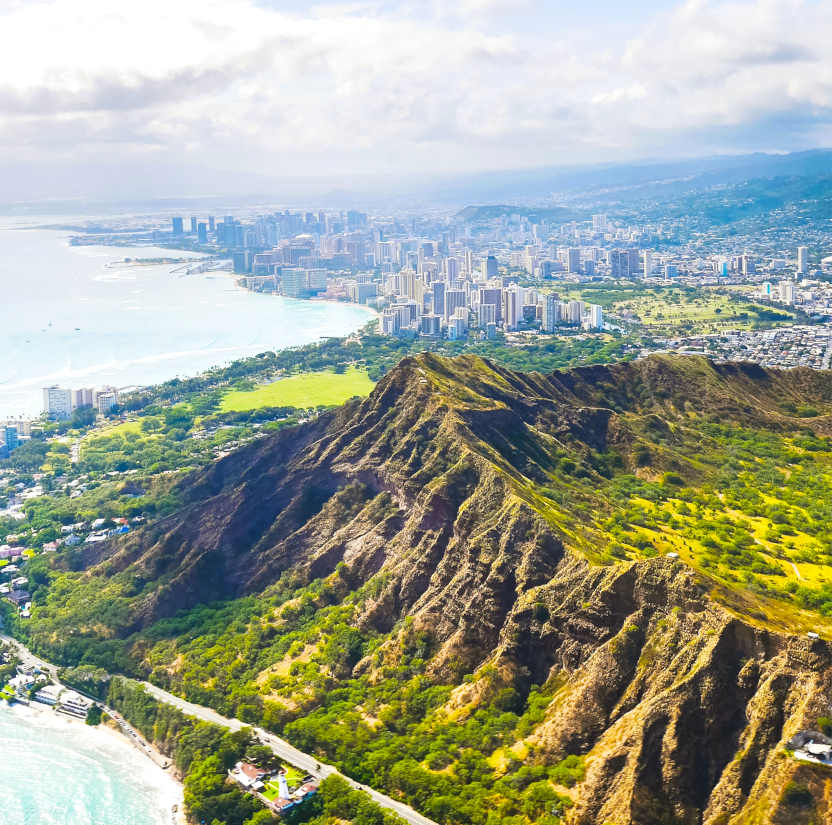 Website: https://dlnr.hawaii.gov/dsp/parks/oahu/diamond-head-state-monument/
Address: Diamond Head Rd Honolulu, HI 96816
3. Kuhio Beach Hula Show
The Kuhio Beach Hula Show is an entertaining cultural experience held on the shores of Waikiki, Hawaii. Every Tuesday, Thursday, and Saturday evening, visitors gather at Kuhio Beach to witness the amazing performances of hula dancers, musicians, and storytellers. The show is a celebration of Hawaiian culture, with traditional hula dances that depict legends, myths, and historical events of the islands.
The show is free to the public, making it a perfect opportunity for families to experience the beauty and grace of Hawaiian hula without any cost.
Before the show begins, families can explore the nearby Kuhio Beach Park, where kids can play in the sand or splash in the gentle waves. The park offers a relaxed and family-friendly atmosphere, making it an ideal spot to have a picnic and enjoy the beautiful ocean views.
Website: Kalakaua Ave, Kuhio Beach Hula Mound, Honolulu, HI 96815
Address: https://kbhulashow.wixsite.com/official
4. Hanauma Bay
Hanauma Bay is a world-renowned nature preserve and marine sanctuary located on the southeast coast of Oahu.
Families flock to Hanauma Bay to enjoy its calm and shallow waters, ideal for snorkeling and observing tropical fish, colorful corals, and other marine creatures. Snorkeling gear can be rented on site, making it convenient for families to dive right into this underwater paradise.
In addition to snorkeling and swimming, families can enjoy picnicking in the park-like setting surrounding the beach. There are ample facilities, including restrooms, showers, and changing areas, to cater to families' needs and make their visit comfortable.
The view from the ridge above Hanauma Bay is also worth exploring. Families can take a short hike up the ridge to see the panoramic vistas of the bay and the surrounding coastline. This hike is relatively easy and suitable for children as well.
The bay is approximately a 30-minute drive from Waikiki. It operates on a controlled entry system to limit the number of visitors and protect the marine life. Be sure to make advance reservations through the Parks and Recreation Office website.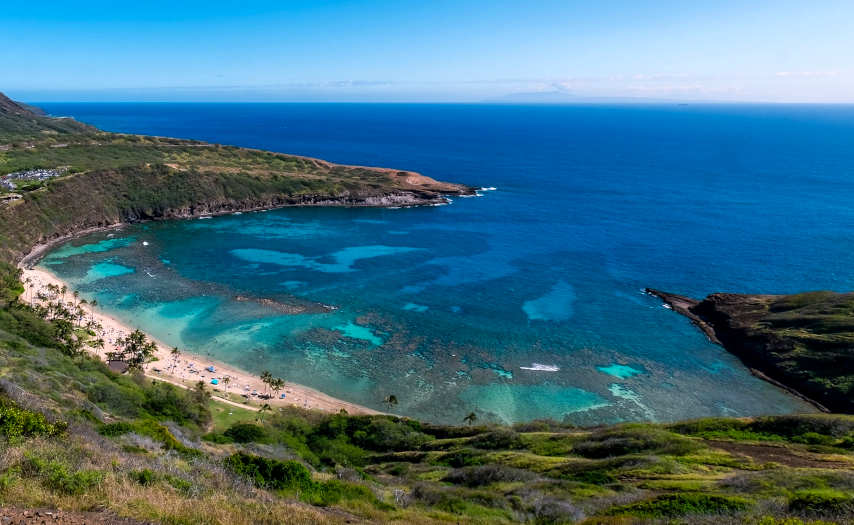 Website: https://www.honolulu.gov/parks-hbay
Address: 100 Hanauma Bay Rd, Honolulu, HI 96825
5. Bishop Museum
Founded in 1889, the museum is dedicated to preserving and celebrating Hawaiian culture, history, and natural sciences.
With over 24 million artifacts, documents, and specimens, the Bishop Museum boasts one of the largest collections of Polynesian cultural and scientific heritage. Families can explore exhibits that showcase traditional Hawaiian arts, ancient artifacts, and royal heirlooms.
The Science Adventure Center is another highlight for families, featuring state-of-the-art interactive displays that explore Hawaii's geology, marine life, and biodiversity. Children can learn about volcanoes, experience earthquake simulations, and discover diverse Pacific ecosystems.
Website: https://www.bishopmuseum.org/
Address: 1525 Bernice Street, Honolulu, HI 96817
6. Manoa Falls Trail
The Manoa Falls Trail in Hawaii is a family-friendly hiking adventure through a rainforest.
The trail begins at the end of Manoa Road and stretches for approximately 1.6 miles round trip. The trail itself is well-maintained and relatively easy, making it manageable for families with kids.
The highlight of the hike is the magnificent Manoa Falls, a 150-foot cascading waterfall.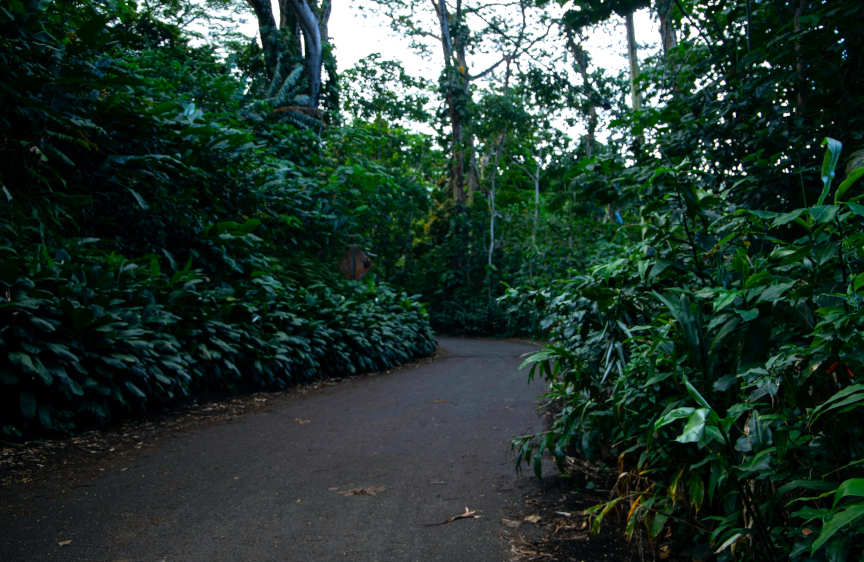 Website: https://hawaiitrails.ehawaii.gov/trails/#/trail/manoa-falls-trail/225
Address: 3860 Manoa Rd Honolulu, HI 96822
7. Kailua Beach
With its turquoise waters and gentle waves, Kailua Beach is a popular destination for families seeking a relaxing and fun-filled day by the sea. The beach spans over two miles, ample space for families to spread out, play beach games, and build sandcastles together. The calm waters are perfect for swimming and snorkeling, making it a safe and enjoyable spot for kids to splash around and explore the underwater world.
For those looking to explore further, there are kayak and stand-up paddleboard rentals available, allowing families to venture out to the nearby offshore islands, known as the Mokulua Islands. These islands are a protected seabird sanctuary, and visitors can observe a variety of bird species in their natural habitat.
The beach park offers picnic areas with barbecue grills, so families have the chance to enjoy a delicious outdoor meal amidst the tropical setting. Public restrooms and showers are available for added convenience.
Address: 526 Kawailoa Rd, Kailua, HI 96734
8. Lanikai Beach
Lanikai Beach is located just a short distance from Kailua Beach.
While Kailua Beach tends to be busier and more developed with various amenities, Lanikai Beach boasts a quieter and more secluded ambiance.
Lanikai Beach is also famous for its stunning views of the Mokulua Islands, which lie just off the coast.
Beyond the beach, families can embark on a short hike to the Lanikai Pillbox Trail. The hike offers panoramic views of Lanikai Beach, Kailua Beach, and the surrounding coastline.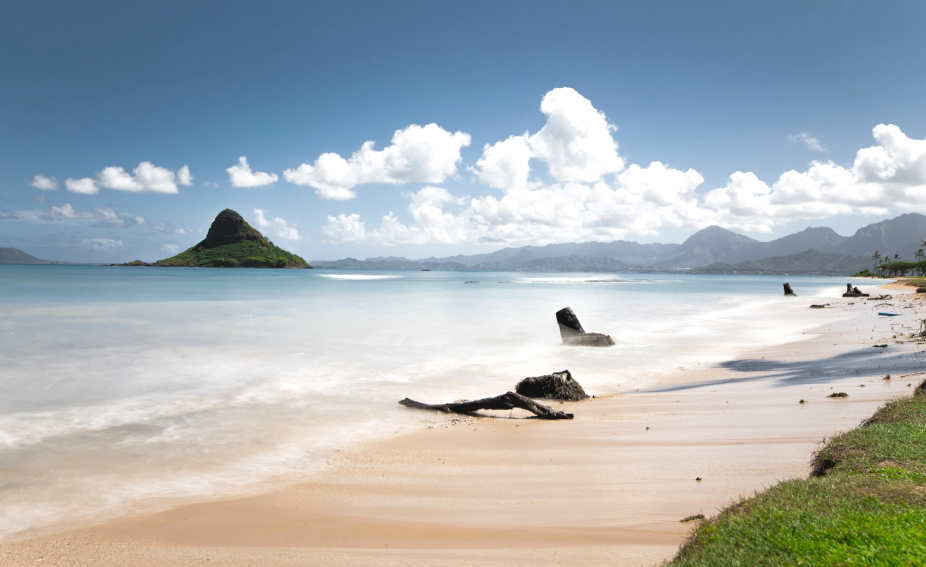 Address: Mokulua Dr, Kailua, HI 96734
9. Honolulu Zoo
Located within walking distance from many Waikiki hotels and resorts, the Honolulu Zoo offers a fun-filled experience for visitors of all ages.
The zoo is home to over 900 animals representing more than 200 species.
The various exhibits showcase animals from around the world. From the African savannah to lush rainforest habitats, every corner of the zoo is filled with wonders to discover.
One of the highlights for families is the Keiki Zoo, a special area dedicated to the little ones. Here, kids can interact with friendly farm animals, play in a treehouse, and participate in educational programs designed to inspire a love for wildlife and conservation.
Another must-see attraction is the Sumatran tiger exhibit, where visitors can witness these magnificent creatures up close.
The zoo also hosts daily animal encounters, giving kids a chance to learn more about their favorite animals from knowledgeable zookeepers.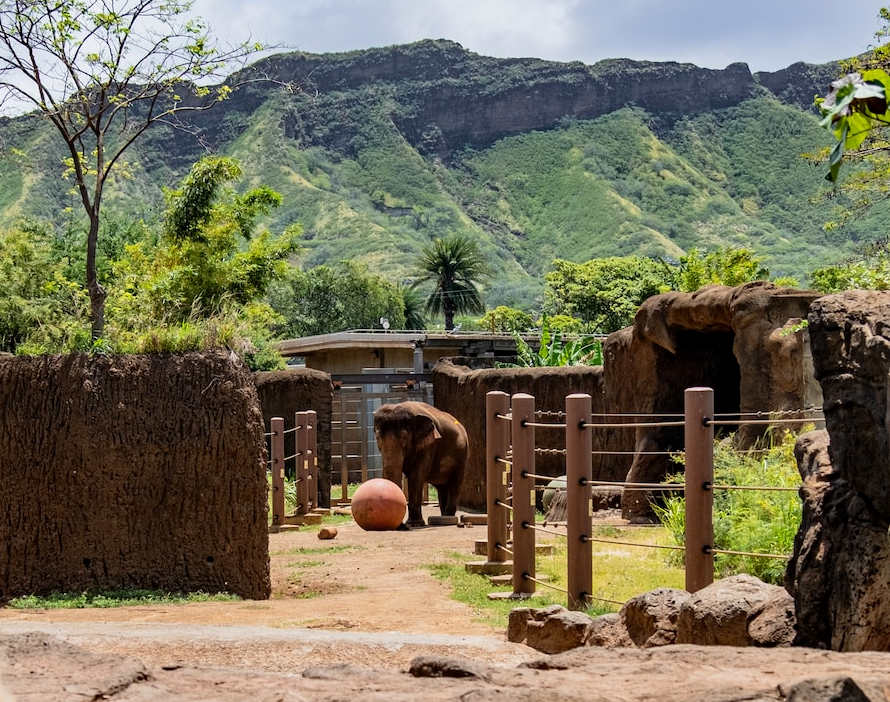 Website: https://www.honoluluzoo.org/
Address: 151 Kapahulu Ave, Honolulu, HI 96815
10. Waikiki Aquarium
The Waikiki Aquarium is home to an impressive diversity of marine life from the Hawaiian Islands and the Pacific Ocean. It spans over 32,000 square feet and houses over 3,500 marine animals, representing more than 500 different species.
Families can go on an underwater adventure as they explore various exhibits, including the Edge of the Reef, where colorful fish and vibrant coral formations create an underwater world.
One of the highlights for families is the Pacific Coral Reef exhibit, with numerous marine species that inhabit the coral reef ecosystems, including sea turtles and reef fish.
Another must-see attraction is the Hawaiian Monk Seal Habitat, where visitors can witness these endangered creatures up close.
For families seeking a hands-on experience, the Waikiki Aquarium offers interactive tide pool exhibits, allowing kids to touch and learn about marine creatures like sea stars and hermit crabs.
As families explore the Waikiki Aquarium, they can enjoy panoramic views of the sparkling ocean from the outdoor courtyard. The location of the aquarium also makes it easy to combine the visit with a day at Waikiki Beach
Website: https://www.waikikiaquarium.org/
Address: 2777 Kalakaua Ave, Waikiki, Honolulu, HI 96815
11. Dole Plantation
The Dole Plantation is not only a tourist attraction but also a working plantation that grows and harvests pineapples. Visitors can take a Pineapple Express Train Tour, which provides an informative journey through the plantation's lush fields. Kids will be delighted to learn about the history of pineapple cultivation and see firsthand how this tropical fruit is grown.
For families looking for more excitement, the Plantation Garden Tour offers a walk through vibrant gardens, including various tropical plants, flowers, and fruit trees.
A highlight of the Dole Plantation is the Pineapple Garden Maze, certified by the Guinness World Records as the world's largest maze. Kids can go on a fun adventure to find their way through the maze.
And don't forget to stop by the Plantation Country Store, where you can find a wide range of pineapple-themed souvenirs, local products, and delicious treats. Families can indulge in refreshing Dole Whip, a famous pineapple soft-serve ice cream to beat the Hawaiian heat.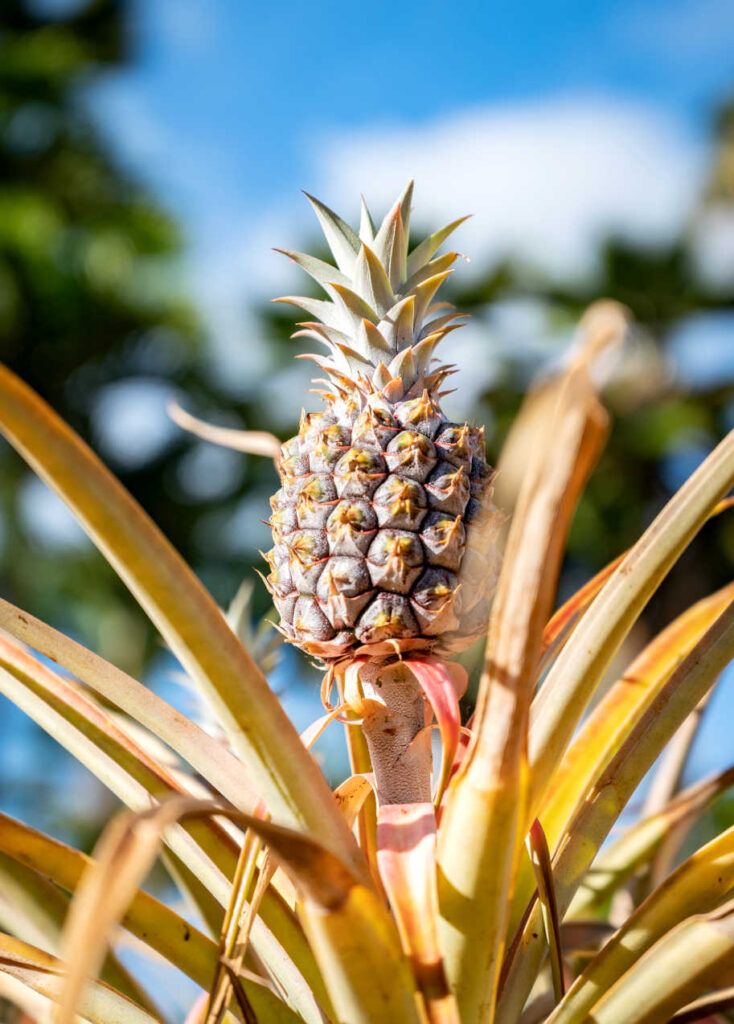 Website: https://www.doleplantation.com/
Address: 64-1550 Kamehameha Hwy, Dole Plantation, Wahiawa, HI 96786
12. Polynesian Cultural Center
The Polynesian Cultural Center features six distinct villages representing different island nations, including Samoa, Tonga, Fiji, Tahiti, Hawaii, and Aotearoa (New Zealand). Each village is staffed by native Polynesians who share their customs, traditions, and stories with visitors.
One of the main highlights of the center is the Ali'i Luau, a traditional Hawaiian feast where families can savor delicious local dishes while enjoying live music and hula dancing.
The Polynesian Cultural Center also offers the Ha: Breath of Life show, a stunning performance that tells the story of a young man's journey across the Pacific islands, filled with music, dance, and dazzling special effects.
Families can partake in interactive activities like learning traditional crafts, playing island games, and witnessing the art of coconut tree climbing.
And kids will be thrilled to participate in spear throwing, ukulele lessons, and getting temporary Polynesian tattoos.
For those seeking even more adventure, the Polynesian Cultural Center offers canoe rides along an ancient lagoon.
Website: https://polynesia.com/
Address: 55-370 Kamehameha Hwy., Laie, HI 96762
13. Atlantis Submarine
The Atlantis Submarines tour offers a glimpse into Hawaii's underwater world without getting wet. It's an ideal activity for families seeking a one-of-a-kind adventure during their stay in Waikiki.
The highlight of the Atlantis Submarines tour is of course the submarine ride itself. The submarine, designed specifically for underwater sightseeing, is equipped with large viewing windows, to provide passengers with panoramic views of colorful coral reefs, tropical fish, and other marine life.
The submarine tour takes visitors to depths of up to 100 feet, for an up-close encounter with marine life rarely seen from the surface. Families can spot schools of fish, turtles, and even the occasional reef shark, all from the comfort and safety of the spacious submarine cabin.
Website: https://atlantisadventures.com/waikiki
Address: 252 Paoa Pl, Honolulu, HI 96815
14. Kualaoa Ranch
Kualoa Ranch is a sprawling 4,000-acre nature reserve and working cattle ranch located on the eastern side of Oahu.
One of the main highlights of Kualoa Ranch is its stunning and diverse landscape. Visitors are treated to breathtaking views of the majestic Koʻolau Mountains, lush rainforests, and pristine beaches that stretch along the Pacific Ocean.
The beauty of the setting has also made it a popular location for numerous Hollywood films, including Jurassic Park, King Kong, and Jumanji.
There is an abundance of family-friendly activities to keep kids of all ages entertained. From ATV rides that zoom through lush valleys to exciting zipline tours that soar above the treetops, there's an adventure for every adventurer at heart.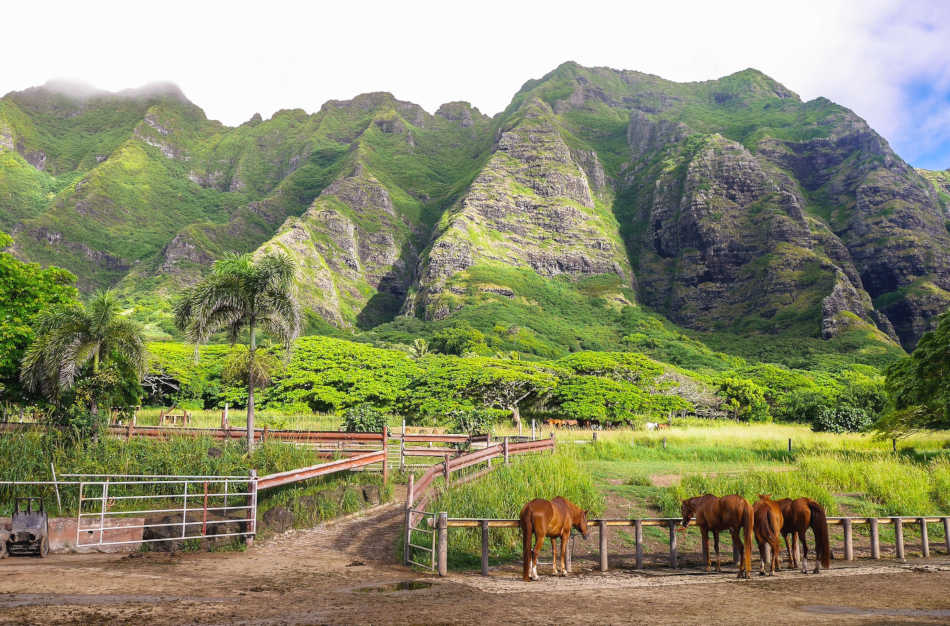 Website: https://www.kualoa.com/
Address: 49-560 Kamehameha Hwy, Kaneohe, HI 96744
15. Turtle Beach (Laniakea Beach)
Turtle Beach, also known as Laniakea Beach, is located on the North Shore of Oahu. It is known for its frequent visits by Hawaiian green sea turtles.
The turtles can often be seen basking in the sun on the sandy shore or gracefully gliding through the crystal-clear waters. As one of the few places where you can get up close to these magnificent reptiles, it's an unforgettable experience for families with kids.
Fun fact: The nearby Turtle Bay Resort gained fame as the filming location for the 2008 romantic comedy "Forgetting Sarah Marshall." Fans of the movie will recognize the resort's backdrop and may even spot familiar scenes during their stay.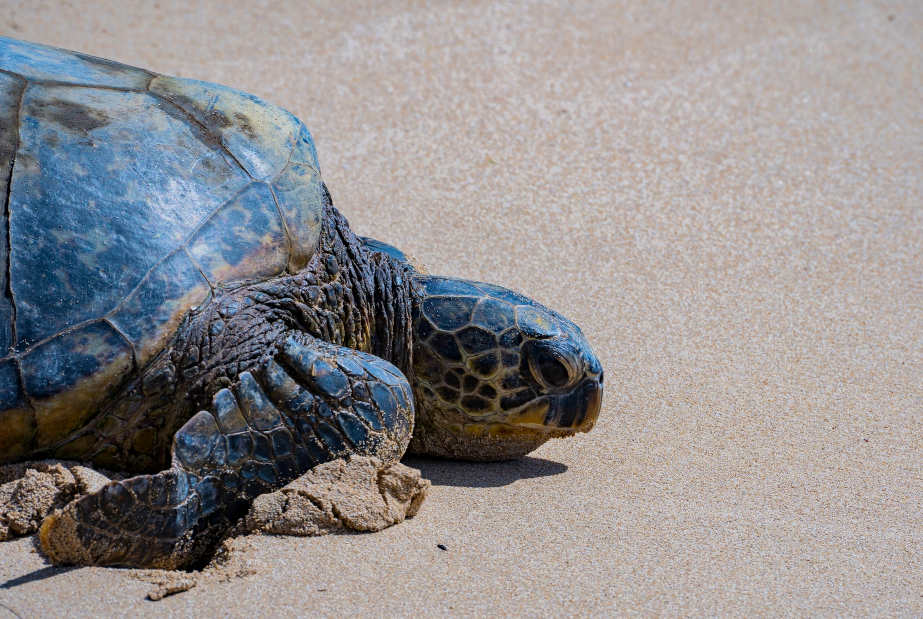 Address: 61-667 Kamehameha Hwy, Haleiwa, HI 96712
16. Dolphin Quest
Dolphin Quest in Hawaii is a renowned marine attraction that offers families a special experience with dolphins.
One of the highlights of Dolphin Quest is the chance to swim with dolphins in a lagoon specially designed for the safety and well-being of both the dolphins and visitors. During the swim, families can interact with the dolphins, receive dolphin kisses, and even enjoy a gentle ride alongside these graceful creatures.
Website: https://dolphinquest.com/
Address: 5000 Kahala Avenue, Honolulu, HI 96816
17. SeaLife Park
Located on the scenic southeastern coast of Oahu, this family-friendly park is home to a variety of marine life. Families can get up close to dolphins, sea lions, rays, sharks, and tropical fish in specially designed habitats. The park offers various interactive programs, including dolphin encounters, sea lion shows, and reef snorkeling.
The park's Dolphin Lagoon is a popular attraction, where families can watch dolphins perform incredible tricks and stunts during interactive shows. For a more personal encounter, guests can choose the "Dolphin Encounter" program, where they can touch and play with these friendly animals.
Families can also take part in the "Hawaiian Ray Encounter" and learn about the fascinating world of rays while wading through their pool. Additionally, the "Sea Lion Discovery" program offers an opportunity to meet sea lions up close and learn about their behaviors.
Website: https://www.sealifeparkhawaii.com/
Address: 41-202 Kalanianaole Hwy, Unit 7, Waimanalo, HI 96795
18. Aulani
Aulani, a Disney resort and spa, is a family-friendly destination in Oahu.
Highlights include a beautiful beachfront location with sandy beaches and crystal-clear waters for swimming and snorkeling.
Families can enjoy various water sports like paddleboarding and snorkeling. The Waikolohe Valley features a water play area with water slides and a lazy river, great for kids. Younger children will love the Menehune Bridge, a water playground with interactive features.
And of course, since this is a Disney resort, kids can meet their favorite Disney characters and join themed events and parties.
The resort celebrates Hawaiian culture with fireside storytelling, hula performances, and luau dinners.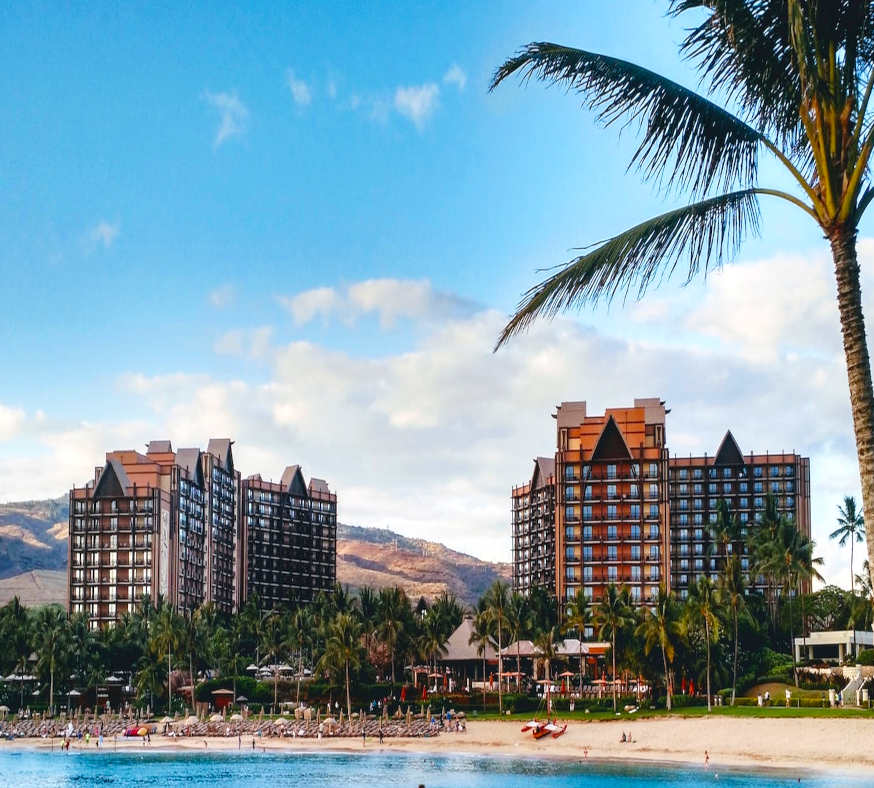 Website: https://www.disneyaulani.com/
Address: 92-1185 Ali'Inui Drive, Kapolei, HI 96707
19. Ko Olina Lagoons
The Ko Olina lagoons are four man-made lagoons, each offering a unique and inviting atmosphere for visitors of all ages.
The lagoons were carefully designed and constructed, with offshore breakwaters to shield the calm waters from strong ocean currents, creating safe and gentle swimming conditions for families with children.
Each of the lagoons offers something unique to visitors. The first lagoon is closest to the entrance and is perfect for families with young kids due to its shallow waters and gentle waves. The second lagoon is popular for snorkeling, as it boasts an abundance of colorful marine life and coral formations. The third lagoon is known for its larger size and offers plenty of space for beachgoers to spread out and relax. Lastly, the fourth lagoon is often the quietest and most secluded, providing a peaceful retreat away from the crowds.
Ko Olina Lagoons are part of the larger Ko Olina Resort, which boasts world-class accommodations, dining options, and recreational activities. Families can make the most of their visit to the lagoons by exploring the rest of the resort, including golf courses, spas, and cultural activities.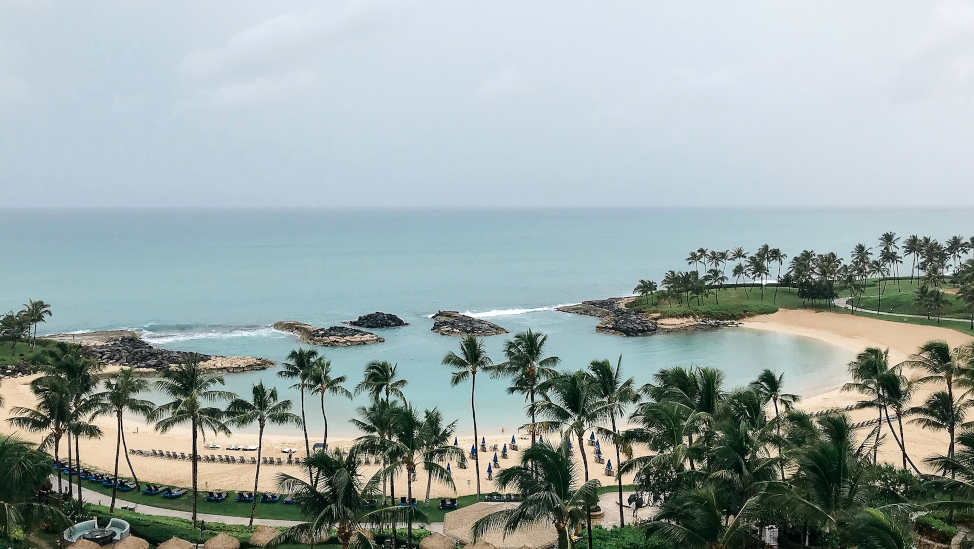 Address: Ko Olina Lagoons Kapolei, HI 96707
20. Banzai Pipeline
Banzai Pipeline, also known simply as "Pipeline," is one of the world's most famous and iconic surf breaks.
Located on the North Shore of Oahu, Banzai Pipeline is renowned for its massive and powerful waves that attract professional surfers from around the globe. These waves can reach heights of up to 30 feet or more.
During the winter months, when the waves are at their biggest and best, you can watch professional surfers riding the massive tubes. The sight of these talented athletes catching the waves is awe-inspiring and sure to leave a lasting impression on both kids and adults.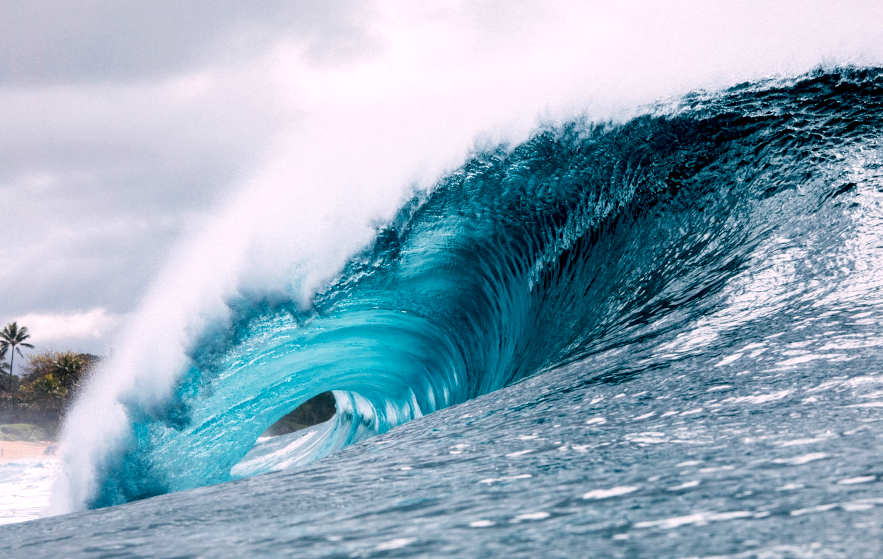 Address: 59-337 Ke Nui Rd, Haleiwa, HI 96712
21. Halona Blowhole
Halona Blowhole is a natural wonder located on the southeastern coast of Oahu. It's a fascinating attraction that families visiting the island won't want to miss. The blowhole is formed by underwater lava tubes that channel waves into a small underwater cave. When the waves crash against the rocks, water is forced into the cave and shoots up through the hole, creating a spectacular water spout that can reach up to 30 feet high!
Adjacent to the blowhole is Halona Cove, a small sandy beach nestled between lava rock formations. While it's not ideal for swimming due to strong currents, it's a beautiful spot to relax and enjoy the ocean views. Families can have a delightful time exploring the tidal pools and spotting marine life in the clear waters.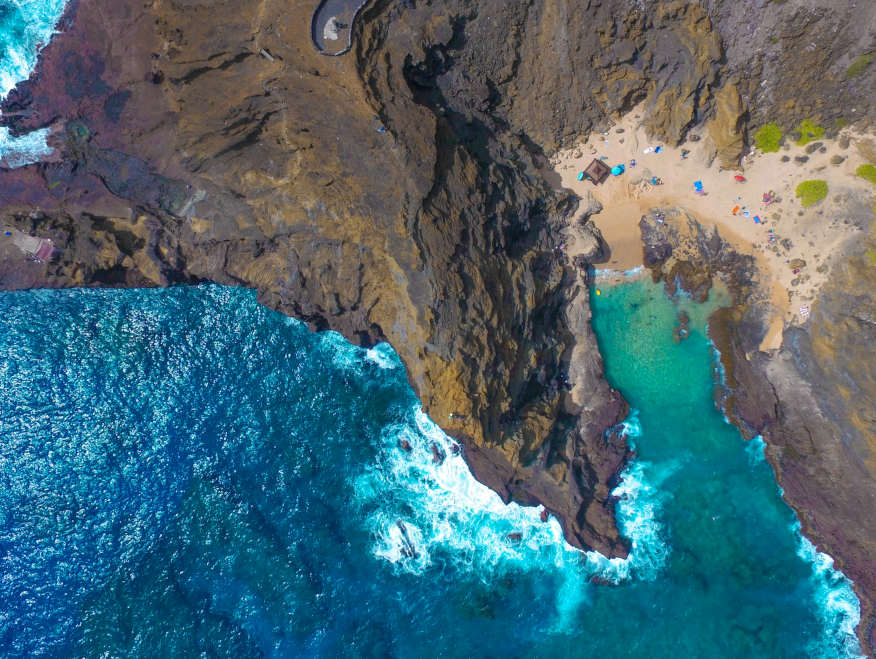 Address: Kalanianole Highway, Oahu, HI 96825
22. Shark's Cove
Shark's Cove is a snorkeling and diving spot located on the North Shore of Oahu, Hawaii. Despite its name, this rocky cove is not actually a haven for sharks but rather an underwater paradise for marine life and visitors alike.
This marine preserve offers an underwater landscape with crystal-clear waters and an abundance of colorful fish and coral. It's an excellent spot for families to introduce kids to snorkeling, as the water is generally calm and shallow. Children can enjoy observing a variety of marine creatures, including Hawaiian green sea turtles, tropical fish, and even octopuses.
Address: Haleiwa, HI 96712-8410
23. Waimea Falls
The centerpiece of Waimea Falls is a majestic 45-foot waterfall, surrounded by tropical botanical gardens that showcase a diverse array of native Hawaiian plants and flowers.
The hike to the falls is a family-friendly adventure, with a well-maintained paved path that is stroller and wheelchair accessible.
Upon reaching the falls, visitors can take a refreshing dip in the pool at the base of the waterfall.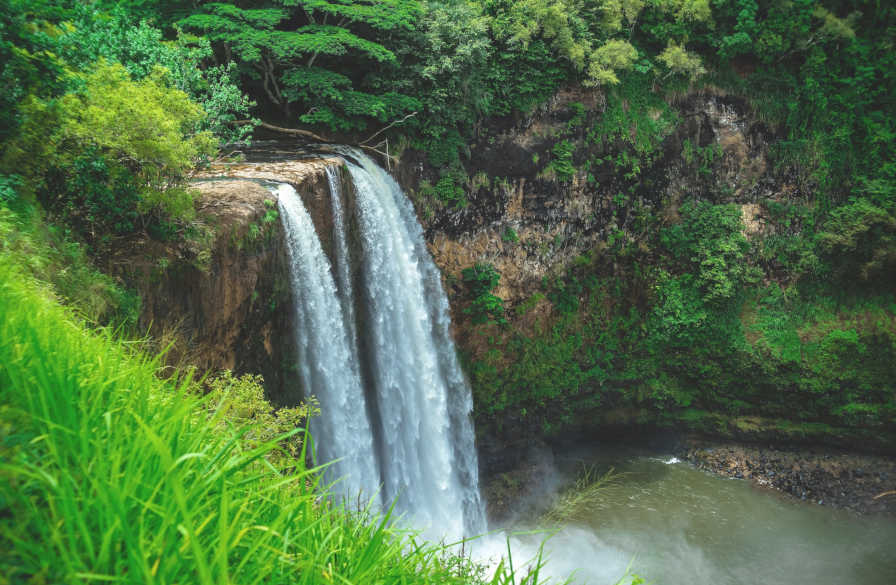 Address: 59-864 Kamehameha Hwy Haleiwa, HI 96712
24. Iolani Palace
Iolani Palace is a historic and culturally significant landmark located in Honolulu, Hawaii. It holds the distinction of being the only royal palace on U.S. soil and served as the official residence of Hawaii's last reigning monarchs, King Kalakaua and Queen Liliuokalani.
Built in the late 19th century, the palace stands as a symbol of Hawaiian sovereignty and cultural heritage. It showcases a unique blend of architectural styles, combining traditional Hawaiian elements with influences from European and American design. The opulent interior boasts lavish furnishings, intricate woodwork, and elegant decor, providing visitors with a glimpse into the grandeur of the Hawaiian monarchy.
A tour of Iolani Palace offers families an enriching experience, as they learn about the history and traditions of the Hawaiian royal family. The palace grounds, featuring beautifully landscaped gardens and regal statues, are perfect for leisurely strolls and photo opportunities. Families can explore the surrounding area and nearby attractions, such as the State Capitol and the King Kamehameha I statue, which adds to the historical significance of the site.
Website: https://www.iolanipalace.org/
Address: 364 South King Street Honolulu, HI 96813
25. Pearl Harbor
Pearl Harbor is a significant historic site in Hawaii, known for the infamous December 7, 1941 attack that propelled the United States into World War II.
The USS Arizona Memorial pays tribute to the 1,177 lives lost aboard the sunken battleship during the attack. Families can take a boat ride to the memorial and participate in a touching ceremony to honor the fallen.
The USS Bowfin Submarine Museum & Park offers an opportunity to step aboard a real World War II submarine and learn about the challenges faced by submariners during the war.
At the Battleship Missouri Memorial, families can walk the decks of the mighty USS Missouri, where Japan officially surrendered, marking the end of World War II.
The Pacific Aviation Museum showcases an impressive collection of aircraft and exhibits, providing insight into the crucial role aviation played in the war.
A visit to Pearl Harbor provides families with an opportunity to learn about history in a meaningful way and pay their respects to the brave men and women who served during the war.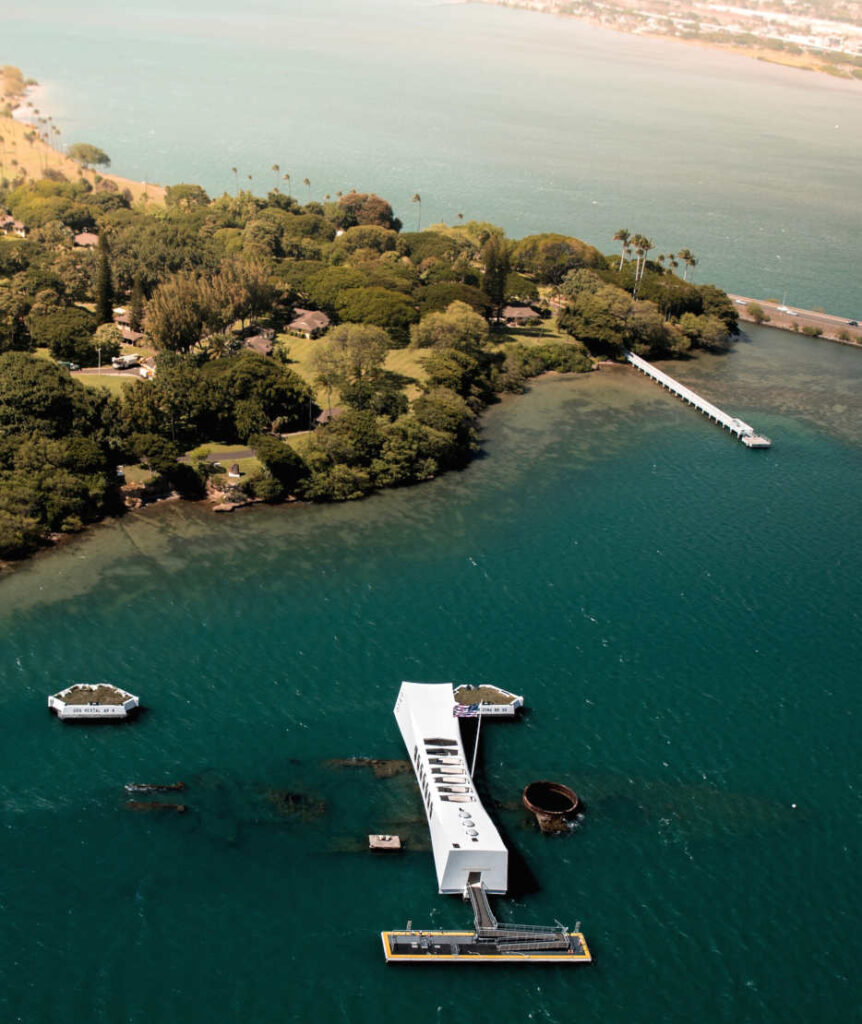 Website: https://www.nps.gov/perl/index.htm
Address: 1 Arizona Memorial Place, Honolulu, HI 96818
26. Outrigger Canoe Rides
Outrigger canoe rides in Hawaii offer an exciting and memorable experience for families seeking to immerse themselves in the island's rich culture and natural beauty.
Two popular companies that offer family-friendly outrigger canoe rides are Waikiki Beach Services and Holokai Adventures. Waikiki Beach Services provides rides along the coastline of Waikiki Beach. Holokai Adventures operates in the waters of the Ko Olina lagoons.
During the ride, families may encounter local marine life, such as sea turtles and tropical fish, adding to the thrill of the adventure.
27. Surf Lessons
Surfing in Hawaii is an iconic experience that draws families from all over the world. With its renowned waves and stunning beaches, the islands offer the perfect setting for surf lessons for people of all ages.
Surf lessons typically begin with a brief on-land instruction where the basics of paddling, standing up, and safety guidelines are covered. Once in the water, instructors provide hands-on guidance, helping each family member catch their first waves and ride them to the shore.
Some popular spots for surf lessons in Hawaii include Waikiki Beach in Oahu, Kaanapali Beach in Maui, and Hanalei Bay in Kauai. These locations offer gentle waves suitable for beginners, an ideal environment for families to learn and practice their surfing skills.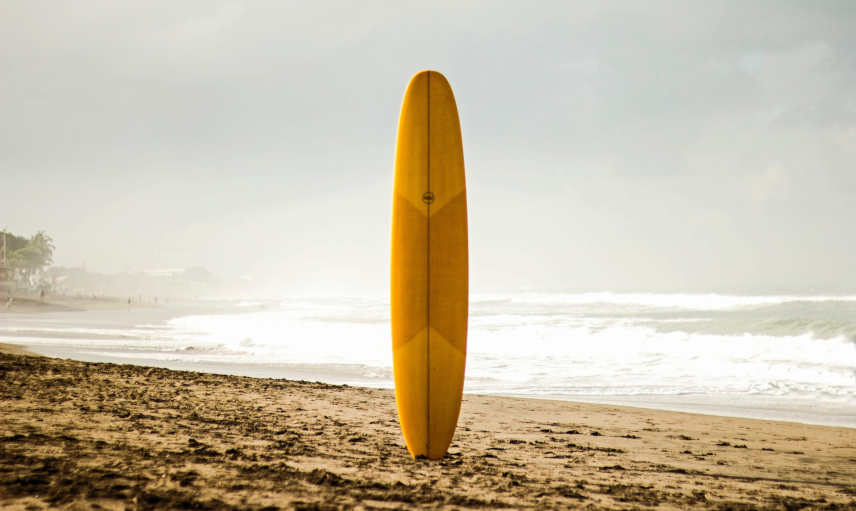 28. Holokai Catamaran
The Holokai Catamaran is a family-friendly activity that offers a sailing experience on the Pacific Ocean. Departing from Waikiki Beach, families can choose from a variety of sail options, including day cruises and sunset sails.
One of the highlights of this adventure is the chance to spot marine life such as dolphins, sea turtles, and even humpback whales.
Website: https://www.sailholokai.com/
Address: 2169 Kalia Rd., Space 8, Honolulu, HI 96815
29. Whale Watching Cruise
Whale watching cruises offer the chance to witness these majestic creatures up close in their natural habitat. During the winter months, humpback whales migrate to the warm Hawaiian waters, making it an ideal season for whale watching.
During the whale watching cruise, families can witness humpback whales' playful behaviors, like breaching and tail slapping.
Two popular companies that offer whale watching cruises in Hawaii are "Hawaii Nautical" and "Ocean Joy Cruises." Both companies are known for their family-friendly tours.
Hawaii Nautical offers whale watching tours on a state-of-the-art catamaran. Their knowledgeable crew of naturalists shares interesting facts about humpback whales and ensures everyone on board has a chance to spot these magnificent creatures.
Ocean Joy Cruises also offers family-oriented whale watching excursions on a spacious boat with panoramic views. Their experienced guides engage children and adults alike with interactive presentations, making the trip both fun and informative.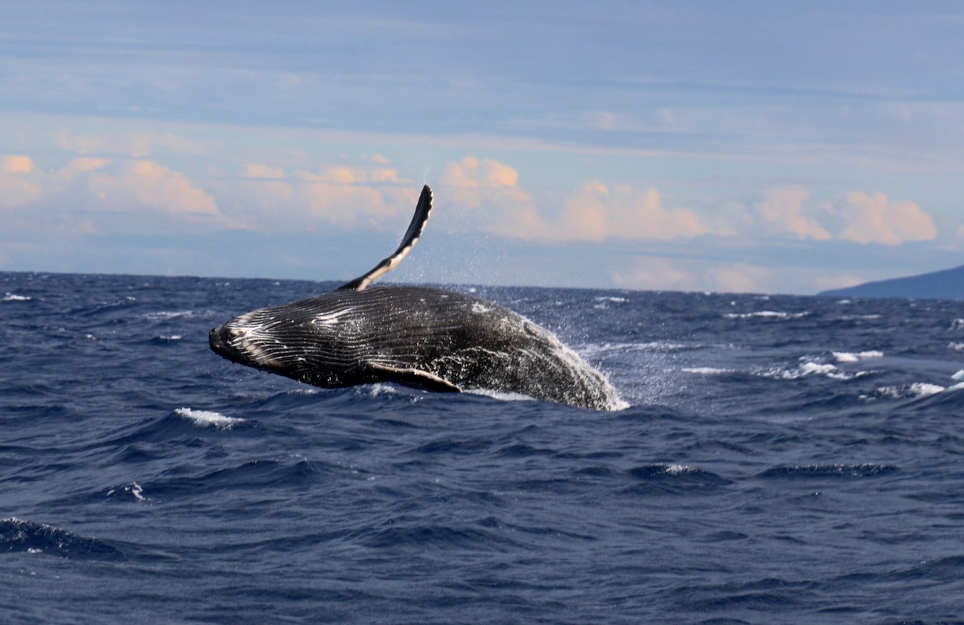 30. Hawaii Children's Discovery Center
The Hawaii Children's Discovery Center in Honolulu is a vibrant and dynamic space designed to ignite the curiosity and creativity of young minds.
Inside the Discovery Center, families can explore a diverse range of exhibits and play areas that cater to different interests and age groups. "Water Works" is a popular attraction that allows children to understand the wonders of water through hands-on experiments and engaging activities. "Fantastic You" is another hit, offering interactive displays that teach children about the human body and healthy habits.
The "Imagination Playground" is a highlight for many kids, where they can build, create, and design using oversized foam blocks. The "Kids' Bank" introduces children to financial literacy in a fun and interactive way, while "Pacific Voyager" takes them on an adventure to explore Hawaii's unique ecosystems and marine life.
Outside, families can enjoy the Outdoor Garden, which features a sensory garden and interactive sculptures. The "Keiki Cove" area is specifically designed for toddlers and provides a safe and stimulating environment for their exploration and learning.
Website: https://discoverycenterhawaii.org/
Address: 111 Ohe St, Honolulu, HI 96813