1. Downtown Aquarium
The Downtown Aquarium in Houston offers an exciting aquatic experience and combines an aquarium, amusement park, and restaurant, all in one venue.
One of the highlights is the 500,000-gallon Under the Sea exhibit, which displays various marine species, including eels, groupers, and even a green sea turtle named Splash.
For an extra thrill, families can embark on the Shark Voyage, a unique train ride that takes visitors through a tunnel surrounded by a 200,000-gallon shark tank.
Younger visitors will delight in the Discovery Rig, a hands-on interactive play area where they can pretend to be marine biologists.
Beyond the aquatic wonders, the Downtown Aquarium also boasts an amusement park section with exhilarating rides suitable for families.
When it comes to dining, the Aquarium Restaurant offers a one-of-a-kind experience with floor-to-ceiling tanks filled with colorful fish and marine creatures. Families can enjoy a delicious meal while being surrounded by underwater views.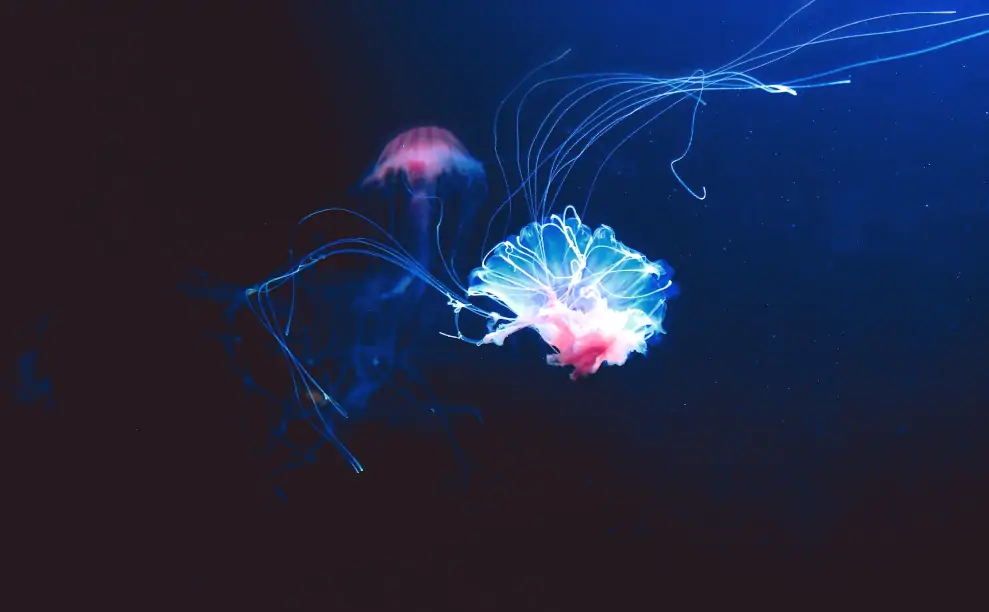 Address: 410 Bagby St, Houston, TX 77002
Website: https://www.aquariumrestaurants.com/downtownaquariumhouston/
2. Houston Zoo
The Houston Zoo is spread across 55 acres and is home to over 6,000 animals from various habitats.
Families can embark on an adventure through different ecosystems, from exploring the African Forest, where giraffes and elephants roam, to the vibrant Tropical Bird House, where colorful birds from across the globe enchant visitors with their beauty and charm.
The zoo's Children's Zoo area is a favorite among young visitors. Here, kids can interact with domestic animals, feed gentle goats, and encounter other friendly creatures up close. Additionally, the Wildlife Carousel adds to the excitement by allowing children to ride on beautifully crafted animal figures.
One of the highlights of the Houston Zoo is the John P. McGovern Children's Zoo, a specially designed area that caters to the interests of younger children.
To ensure a comfortable visit, the zoo provides amenities like stroller rentals, multiple dining options, and shaded areas for relaxation.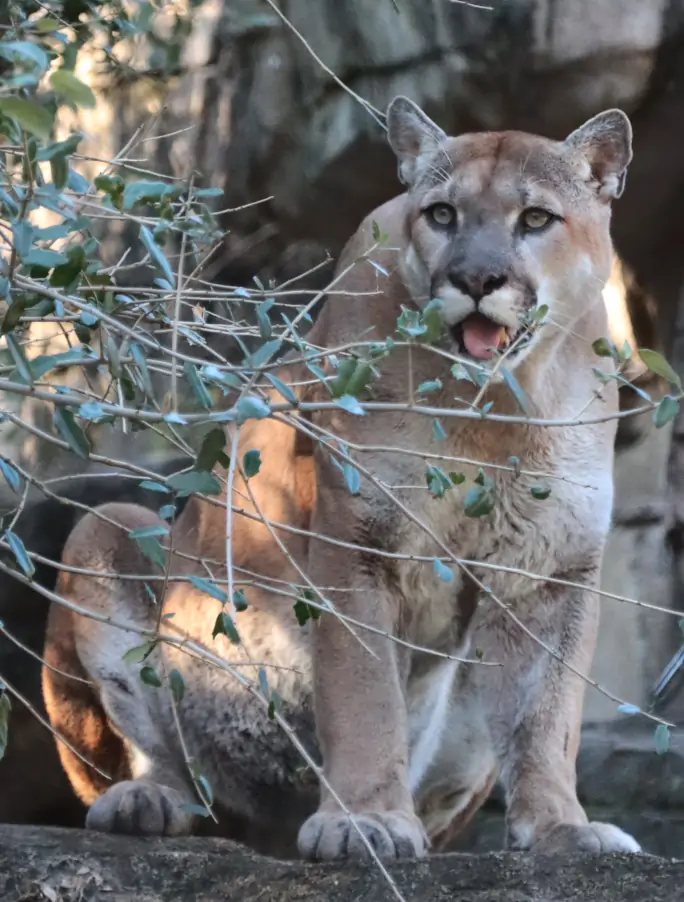 Address: 6200 Hermann Park Dr, Houston, TX 77030
Website: https://www.houstonzoo.org/
3. TGR Exotics Wildlife Park
TGR Exotics Wildlife Park offers families a special experience with exotic animals. This privately-owned park provides a safe haven for animals from around the world.
At TGR Exotics, families can embark on a guided tour through the park, led by knowledgeable staff who share fascinating facts and stories about each animal's background and conservation efforts. The park is home to an impressive collection of wild animals, including big cats like lions, tigers, and cougars, as well as playful lemurs, majestic kangaroos, curious reptiles, and many more.
Address: 22115 Sherrod Ln, Spring, TX 77389
Website: https://www.tgrexotics.com/
4. Jurassic Quest
The Galleria in Houston, Texas, is an upscale mall is well known for its vast selection of retail stores, dining options, and entertainment facilities, making it an ideal spot for families looking to enjoy a day of shopping and fun.
For families with children, the Galleria offers exciting entertainment opportunities. The mall boasts an indoor ice-skating rink, the perfect spot to cool off and enjoy some family fun. The rink hosts various events and themed skate nights throughout the year, creating a lively and vibrant atmosphere for visitors.
The Galleria also houses the Galleria IV Movie Theater, showcasing the latest blockbuster films. It's an excellent way for families to take a break from shopping and enjoy a movie together.
Address: 5085 Westheimer Rd, Houston, TX 77056
Website: https://www.simon.com/mall/the-galleria
5. Six Flags Hurrican Harbor – Splash Town
Splash Town is a popular water park located just north of downtown Houston.
It features various water attractions and slides that cater to both adrenaline junkies and those seeking a more relaxed experience. From water slides that twist and turn to lazy rivers where families can float along gently, there's something for everyone at Splash Town.
For families with younger children, the park offers designated areas with kid-friendly water play structures and shallow pools. These interactive water play areas are filled with splash zones, water jets, and mini-slides, ensuring little ones have a blast while staying safe.
Splash Town also features wave pools where families can ride the waves and feel like they're at the beach. The park's multiple pools and lagoons provide ample space for swimmers to cool off and have fun.
Address: 21300 Interstate 45, Spring, TX 77373
Website: https://www.sixflags.com/splashtown
6. Express Children's Theater
Express Children's Theater is a theater company that focuses on producing high-quality theatrical experiences for families.
Located in the heart of Houston, Express Children's Theater offers a diverse repertoire of shows, from classic fairy tales and beloved children's stories to original productions that tackle important themes and life lessons.
The theater's productions are not only entertaining but also educational, promoting literacy, cultural awareness, and social values. They often feature strong messages about friendship, diversity, and problem-solving.
In addition to stage performances, Express Children's Theater also conducts workshops and acting classes for children of various age groups, encouraging them to explore their creative potential and develop their confidence on and off the stage.
Address: 446 Northwest Mall, Houston, TX 77092
Website: https://expresstheatre.com/
7. Children's Museum Houston
Children's Museum Houston offers a wide array of hands-on exhibits and activities that cater to children of all ages.
Inside the museum, young visitors can embark on educational adventures through various exhibits, including a Kidtropolis where they can learn about different professions and role-play in a mini-city, a FlowWorks area where they can explore the wonders of water, and a PowerPlay exhibit that encourages physical activity and healthy living.
The museum also features the EcoStation, where kids can discover the importance of environmental sustainability and conservation, and the Invention Convention, where young inventors can let their imaginations run wild and create innovative solutions to everyday problems.
With a focus on STEAM (Science, Technology, Engineering, Art, and Mathematics) learning, Children's Museum Houston provides a safe and stimulating environment for children to explore and experiment, fostering a love for lifelong learning.
Address: 1500 Binz Street, Houston, TX 77004
Website: https://www.cmhouston.org/
8. Miller Outdoor Theatre
Miller Outdoor Theatre is an iconic open-air performance venue located in Hermann Park, Houston. This unique theater offers an array of cultural and entertainment experiences to the public, all completely free of charge. Since its inception in 1923, Miller Outdoor Theatre has been a hub for artistic expression, showcasing a diverse range of performances, including music concerts, dance shows, theater productions, and much more.
The theater's spacious seating area accommodates thousands of visitors. Guests are encouraged to bring blankets, lawn chairs, and picnic baskets to create a cozy and relaxed atmosphere while enjoying the performances.
From family-friendly musicals and children's theater productions to lively concerts by local and international artists, the theater's dynamic lineup ensures there's something for everyone.
With beautiful gardens, walking paths, and nearby attractions such as the Houston Zoo and the Museum of Natural Science, families can make a day of their visit to this cultural haven.
Address: 6000 Hermann Park Drive, Houston, TX 77030
Website: https://www.milleroutdoortheatre.com/
9. Houston Museum of Natural Science
The Houston Museum of Natural Science is a world-class institution that explores the wonders of science, nature, and history.
The museum features exhibits that cater to all ages, making it an ideal place for families to explore together. From ancient artifacts and dinosaur skeletons to interactive exhibits on astronomy and space exploration, there is something to spark curiosity and wonder in every visitor.
At the Burke Baker Planetarium, families can embark on a cosmic journey through awe-inspiring shows that showcase the wonders of the universe.
The Cockrell Butterfly Center is another family favorite, offering a tropical rainforest habitat filled with hundreds of colorful butterflies fluttering around lush vegetation.
For the budding paleontologists and young explorers, the Morian Hall of Paleontology is a must-visit. It houses an impressive collection of fossils and life-sized dinosaur replicas that transport visitors back in time to the prehistoric era.
Address: 5555 Hermann Park Dr, Houston, TX 77030
Website: https://www.hmns.org/
10. Speedy's Fast Track
Speedy's Fast Track is a family entertainment center that offers a wide range of activities for all ages.
At Speedy's Fast Track, go-kart racing takes center stage. Families can experience high-speed racing on a well-designed outdoor track. Whether you're a seasoned racer or a first-timer, the go-karting experience at Speedy's is sure to get your adrenaline pumping.
In addition to go-karting, the center offers many other family-friendly activities. Miniature golf is another popular attraction, featuring an engaging and challenging course that promises plenty of laughs and friendly competition. The beautifully landscaped setting adds to the enjoyment of the game.
For those seeking even more excitement, Speedy's Fast Track offers arcade games and interactive attractions. From classic arcade games to virtual reality experiences, there is something for everyone to enjoy. Collect tickets from the games and redeem them for prizes to make the day even more memorable.
Address: 11440 Hempstead Rd, Houston, TX 77092
Website: https://www.speedysfasttrack.com/
11. Kemah Boardwalk
Kemah Boardwalk is a waterfront entertainment complex located in Kemah, Texas, just southeast of Houston. This destination offers a mix of fun activities and attractions for a perfect family-friendly getaway.
The main attraction is the view of Galveston Bay. Families can stroll along the boardwalk, taking in the scenic beauty of the waterfront and enjoying the sea breeze.
For thrill-seekers, Kemah Boardwalk features exciting rides. The Boardwalk Bullet, a wooden roller coaster, is a favorite among visitors. Other rides and attractions include a Ferris wheel and a drop tower.
Younger visitors will love exploring the Stingray Reef. The interactive exhibit allows kids to touch and feed the stingrays.
When it's time to refuel, Kemah Boardwalk offers a wide selection of dining options. From casual eateries serving classic boardwalk fare to waterfront restaurants offering delicious seafood dishes, there's something to satisfy every craving.
Live entertainment is a highlight at Kemah Boardwalk, with various shows and performances happening throughout the year. Families can enjoy music, magic shows, and other entertaining acts that add to the lively atmosphere of the boardwalk.
Address: 215 Kipp Ave, Kemah, TX 77565
Website: https://www.kemahboardwalk.com/
12. Cypress Trails Ranch
Cypress Trails Ranch is a wonderful equestrian facility in the scenic countryside of Humble, Texas, just outside of Houston. As a family-friendly destination, it offers a special experience for horse enthusiasts of all ages.
Families can embark on guided trail rides suitable for both beginners and experienced riders, allowing everyone to explore the natural beauty of the Texas landscape on horseback.
Cypress Trails Ranch also offers riding lessons for both kids and adults. These lessons are led by experienced instructors who focus on building riders' confidence and skills.
Address: 21415 Cypresswood Dr, Humble, TX 77338
Website: https://cypresstrailsranch.com/
13. Armand Bayou Nature Center
Armand Bayou Nature Center is a nature preserve that spans over 2,500 acres and is home to diverse wildlife and plant species.
The center offers several family-friendly activities and programs that allow visitors to explore the beauty of the natural world. Families can embark on guided nature walks along the well-maintained trails, where they have the opportunity to spot various bird species, butterflies, and other wildlife native to the region.
For families with young children, the Discovery Room is a must-visit spot. This indoor educational space is filled with hands-on exhibits and interactive displays and offers a fun and engaging way for kids to learn about the local flora and fauna.
Additionally, Armand Bayou Nature Center hosts a variety of educational programs and events throughout the year. From wildlife talks to bird-watching workshops, families can participate in these activities to deepen their understanding of the natural world and conservation efforts.
The center also offers kayak tours that allow families to explore the serene waters of the bayou and observe wildlife in their natural habitat.
Address: 8500 Bay Area Blvd, Pasadena, TX 77507
Website: https://www.abnc.org/
14. Lone Star Flight Museum
The Lonestar Flight Museum is a museum that is dedicated to preserving the history of aviation and inspiring future generations to explore the wonders of flight.
Visitors are greeted with an impressive collection of vintage aircraft, ranging from historic warplanes to iconic civilian planes.
And there are flight simulations to give visitors a taste of the thrill of flying.
Families can explore the museum at their own pace or join one of guided tours to gain a deeper understanding of the exhibits.
In addition to their indoor displays, the museum also hosts airshows and events throughout the year, where families can witness the historic aircraft take to the skies for aerial displays.
Address: 11551 Aerospace Ave, Houston, TX 77034
Website: https://lonestarflight.org/
15. Water Wall
The Water Wall, also known as the Gerald D. Hines Waterwall Park, is a popular attraction in Houston. It is a semi-circular fountain that stands 64 ft tall.
The Water Wall is surrounded by lush greenery. Families often bring picnic blankets and snacks to enjoy a leisurely afternoon in this peaceful oasis.
Throughout the year, various events and festivals are held at the Water Wall Park, offering families opportunities to enjoy live music, food, and entertainment in this amazing setting.
The Water Wall is conveniently located near the Galleria shopping district, making it an easily accessible attraction for both locals and tourists.
Address: 2800 Post Oak Blvd, Houston, TX 77056
16. Museum of Fine Arts Houston
The Museum of Fine Arts Houston (MFAH) showcases an extensive collection of art from various cultures and time periods. As one of the largest museums in the United States, MFAH offers exhibits and programs that appeal to visitors of all ages.
Families can explore an impressive collection of more than 70,000 artworks, including paintings, sculptures, decorative arts, photography, and textiles. The museum's exhibits span across different continents and centuries.
One of the highlights of the MFAH is the Glassell School of Art, which offers art classes and workshops for children, teens, and adults. Families can participate in interactive art-making activities.
MFAH also features engaging family-friendly programs, including guided tours tailored to children's interests and age groups. These tours provide an opportunity for kids to actively participate in learning about the artworks and the stories behind them.
For families seeking outdoor enjoyment, the Lillie and Hugh Roy Cullen Sculpture Garden, adjacent to the museum, offers a tranquil space filled with contemporary sculptures and beautiful landscaping. It's a perfect spot for kids to run and play while appreciating outdoor art installations.
The museum regularly hosts family days and special events that feature hands-on activities, live performances, and storytelling sessions.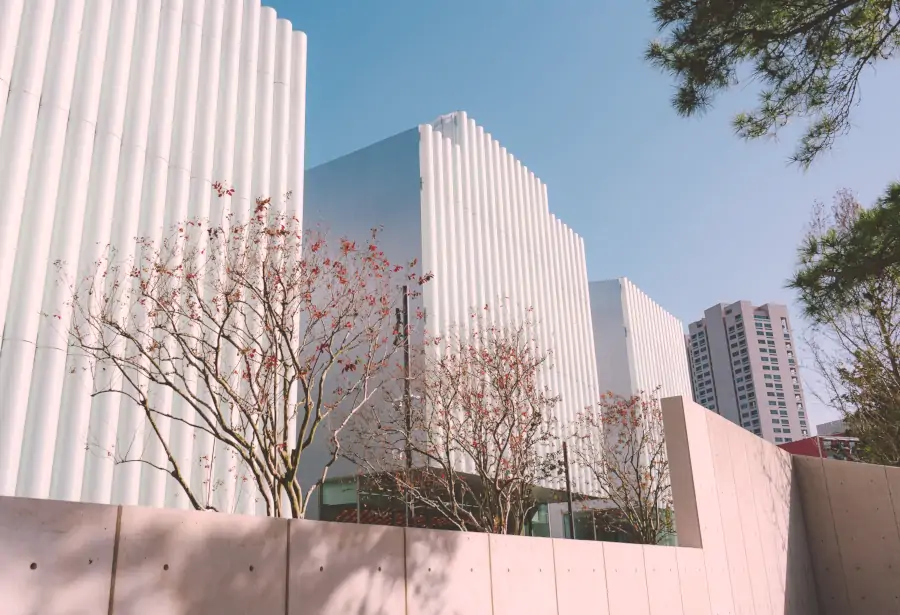 Address: 1001 Bissonnet St, Houston, TX 77005
Website: https://www.mfah.org/
17. The Health Museum
The Health Museum is dedicated to promoting health and wellness education in an interactive and engaging way. The museum provides a special opportunity for children and parents to learn about the human body, health sciences, and medical advancements through hands-on exhibits and immersive experiences.
The museum's exhibits cover a wide range of health-related topics, such as the human body, nutrition, the cardiovascular system, and the brain. Families can explore interactive displays that allow them to understand how the body functions, how different systems work together, and the importance of maintaining a healthy lifestyle.
At the "Amazing Body Pavilion," visitors can go on a fascinating journey through a larger-than-life human body.
Children can also engage in hands-on activities in the Discovery Zone, where they can explore health-related topics in a fun and interactive manner.
Address: 1515 Hermann Dr, Houston, TX 77004
Website: https://thehealthmuseum.org/
18. Houston Livestock Show and Rodeo
The Houston Livestock Show and Rodeo is one of the most anticipated and celebrated events in Houston. Held annually, it is a fun-filled experience for families and visitors from all over the country. The event showcases the rich cultural heritage of Texas and the Western lifestyle, making it a must-attend for those looking to immerse themselves in cowboy culture.
The rodeo competitions, including bull riding, barrel racing, and calf roping, showcase the extraordinary skills and bravery of talented cowboys and cowgirls. Families can witness these exhilarating rodeo events and cheer for their favorite contestants.
Apart from the rodeo, the Livestock Show is a special opportunity for families to learn about agriculture and animal husbandry. The event hosts livestock competitions, where exhibitors showcase their best animals, such as cattle, pigs, goats, and more. Children can get up close to these animals and learn about their care and importance.
The Rodeo carnival is another highlight of the event and offers families rides, games, and delicious food options. From classic carnival rides to exciting games with prizes, there's something for everyone to enjoy.
Address: NRG Stadium, One NRG Park, Houston, TX 77054
Website: https://www.rodeohouston.com/
19. Houston Arboretum and Nature Center
The Houston Arboretum & Nature Center is a 155-acre nature sanctuary and a haven for nature enthusiasts and families seeking to escape the urban landscape.
It features five miles of nature trails winding through diverse habitats, including forests, wetlands, meadows, and ponds.
For families with children, the Arboretum offers engaging and interactive educational programs. The Discovery Room is a favorite among young visitors and provides hands-on exhibits and activities to learn about local wildlife and ecosystems.
The Arboretum's diverse plant collections showcase a wide range of native Texas flora. Additionally, its wildlife observation decks offer opportunities to spot various bird species and other creatures.
Throughout the year, the Houston Arboretum hosts seasonal events and activities, such as guided nature walks, birdwatching sessions, and nature-inspired art classes.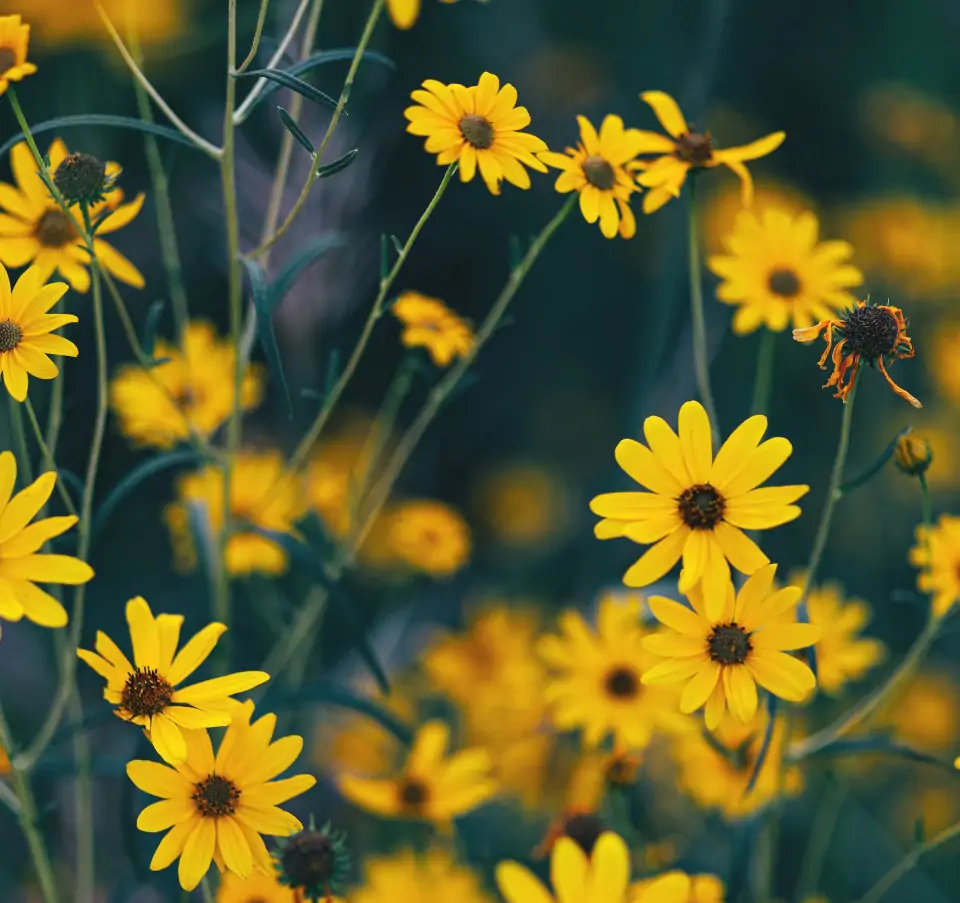 Address: 4501 Woodway Drive, Houston, TX 77024
Website: https://houstonarboretum.org/
20. iFly Indoor Skydiving Houston
iFly Indoor Skydiving Houston offers skydiving without ever jumping out of an airplane. Participants can experience the sensation of freefalling in a vertical wind tunnel.
The iFly experience begins with a brief training session led by skilled instructors who guide participants on proper body positioning and safety procedures. Once equipped with a flight suit, helmet, and goggles, you step into the vertical wind tunnel, where powerful fans create a column of air strong enough to keep them floating mid-air.
For families with children, iFly Indoor Skydiving is an ideal activity that provides both excitement and adventure in a safe and controlled setting. Kids as young as three years old can participate, making it a thrilling experience for the whole family.
The indoor skydiving flight lasts for about a minute, during which participants can practice their flying skills and even perform basic aerial maneuvers with the guidance of the instructor.
Address: 9540 Katy Fwy, Houston, TX 77055
Website: https://www.iflyworld.com/houston-memorial/
21. Space Center Houston
Space Center Houston is the official visitor center of NASA's Johnson Space Center.
At Space Center Houston, families can go on an awe-inspiring journey through the wonders of space and science. The center features a wide range of interactive exhibits, artifacts, and simulations that allow visitors to learn about the history of space exploration, the incredible achievements of NASA, and the mysteries of the universe.
One of the main highlights of Space Center Houston is the tram tour that takes families behind the scenes of NASA's Johnson Space Center. During the tour, visitors can catch a glimpse of real-life astronauts training, view the historic Mission Control Center, and see where cutting-edge research is conducted.
The interactive exhibits at Space Center Houston offer hands-on activities for visitors of all ages. Families can experience the sensation of walking on the moon, learn about the challenges of space travel, and even try their hand at piloting a spacecraft.
For families with young children, Space Center Houston has a dedicated Kid's Space Place, featuring age-appropriate exhibits and activities designed to spark their curiosity and interest in space and science.
In addition to the indoor exhibits, Space Center Houston also hosts live shows, demonstrations, and presentations that provide further insights into space exploration and the universe.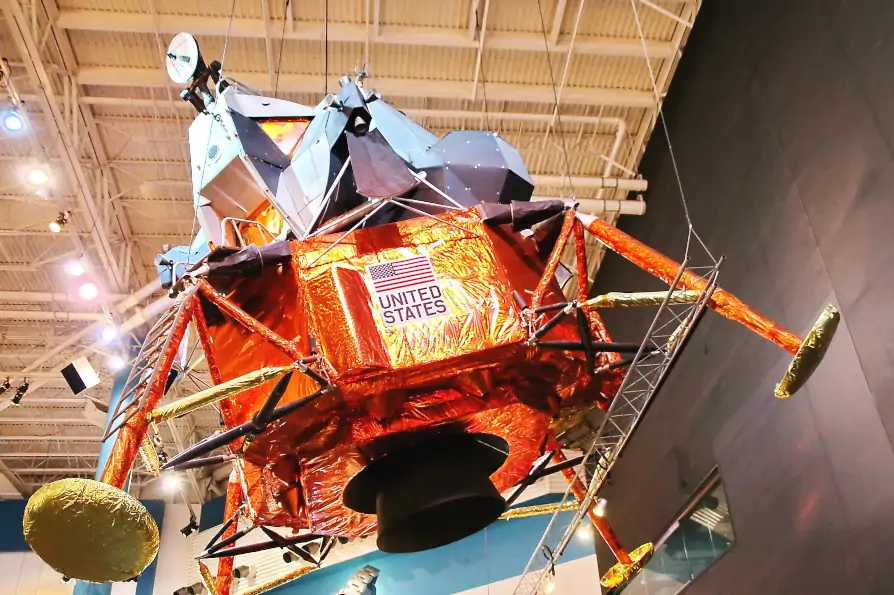 Address: 1601 E NASA Pkwy, Houston, TX 77058
Website: https://spacecenter.org/
22. Art Car Museum
The Art Car Museum celebrates the creativity and uniqueness of art cars. Founded in 1988, this offbeat museum exhibits vehicles that have been transformed into works of art.
What sets the Art Car Museum apart is its focus on showcasing the incredible artistry and imagination of artists who have turned ordinary cars into rolling masterpieces. Visitors can expect to see cars adorned with paintings, sculptures, and all kinds of eye-catching decorations.
Address: 140 Heights Blvd, Houston, TX 77007
Website: https://www.artcarmuseum.com/
23. Houston Rockets Basketball
The Houston Rockets basketball team is a family-friendly sports experience. As a part of the NBA, the Rockets bring high-energy games and special moments that can be enjoyed by fans of all ages.
Watching a Houston Rockets game at the Toyota Center is an exciting outing for families. The arena offers a vibrant atmosphere with cheering fans, halftime performances, and interactive activities during breaks. Kids and parents alike will be amazed by the incredible skills of the players and the team's gameplay.
The Rockets' mascot, Clutch the Bear, adds an extra dose of fun and entertainment for young fans. Clutch is known for engaging with the crowd, dancing, and interacting with children throughout the game.
The Houston Rockets organization values its community and often hosts special events and promotions that cater to families. From family nights with discounted tickets and exclusive activities to meet-and-greet opportunities with players, there are plenty of ways for families to get involved and feel like a part of the Rockets family.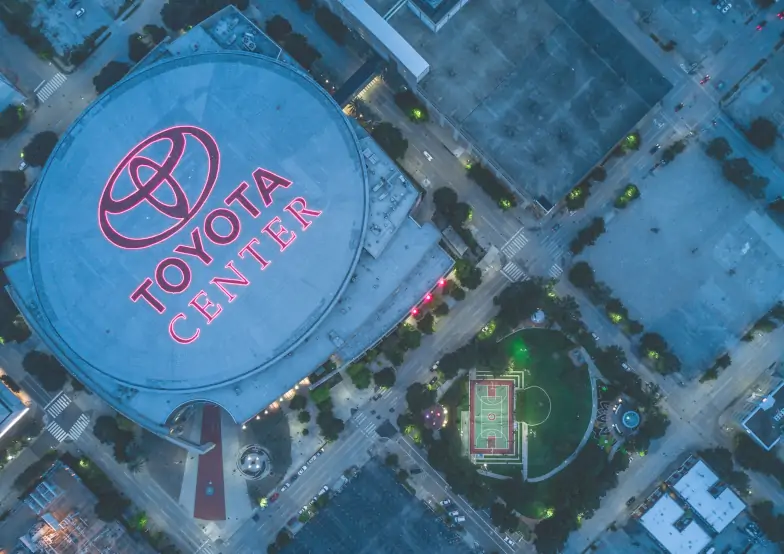 Address: 1510 Polk St, Houston, TX 77002
Website: https://www.nba.com/rockets
24. Houston Texans Football
The Houston Texans NFL team offer exciting games filled with action, passion, and camaraderie that families can enjoy together.
The atmosphere at NRG Stadium, where they play their home games, is electric, with cheering fans, captivating halftime shows, and engaging activities for kids of all ages.
The Texans' mascot, Toro, is especially popular with young fans. Toro is known for his playful antics, dancing, and interacting with the crowd, bringing smiles to the faces of children throughout the game.
Address: 711 Louisiana St, Houston, TX 77002
Website: https://www.houstontexans.com/
25. Houston Astros Baseball
Going to a Houston Astros game at Minute Maid Park is a fun outing for families. The ballpark's vibrant atmosphere, filled with cheers, music, and excitement, sets the stage for an unforgettable day. From the crack of the bat to the roaring crowd, children of all ages will be excited by the action on the field.
At Minute Maid Park, families can enjoy a variety of food options, making it easy to find something delicious for everyone. From classic ballpark favorites to local Houston cuisine, there's something to satisfy every palate.
In addition to the game itself, the Astros organization hosts family-friendly events and promotions. Family Days at the ballpark often feature special activities, giveaways, and opportunities to meet players.
Address: 501 Crawford St, Houston, TX 77002
Website: https://www.mlb.com/astros