1. Cable Cars
San Francisco's cable cars are a unique and historic mode of transportation.
The cable car system operates on three lines, each offering a different route to some of the city's most famous landmarks and attractions. Hop on the Powell-Hyde or Powell-Mason lines for a thrilling ride up and down the city's steep hills, with amazing views of the surrounding neighborhoods and the San Francisco Bay.
Kids will be thrilled by the open-air design of the cable cars, where they can feel the wind in their hair and watch the bustling cityscape pass by.
A ride on a San Francisco cable car is not just a means of transportation; it's a journey back in time. The cable car system has been in operation since the late 19th century, making it one of the oldest public transportation systems in the world.
In addition to being a fun experience, cable cars also provide access to some of San Francisco's most popular destinations. The Powell-Hyde line takes you to Ghirardelli Square, a must-visit spot for chocolate lovers. The Powell-Mason line leads to the vibrant Fisherman's Wharf, a bustling waterfront area with numerous attractions, shops, and seafood eateries.
For families looking to explore more of San Francisco, the California Street line offers a less crowded route, taking you through the city's historic and charming Nob Hill neighborhood.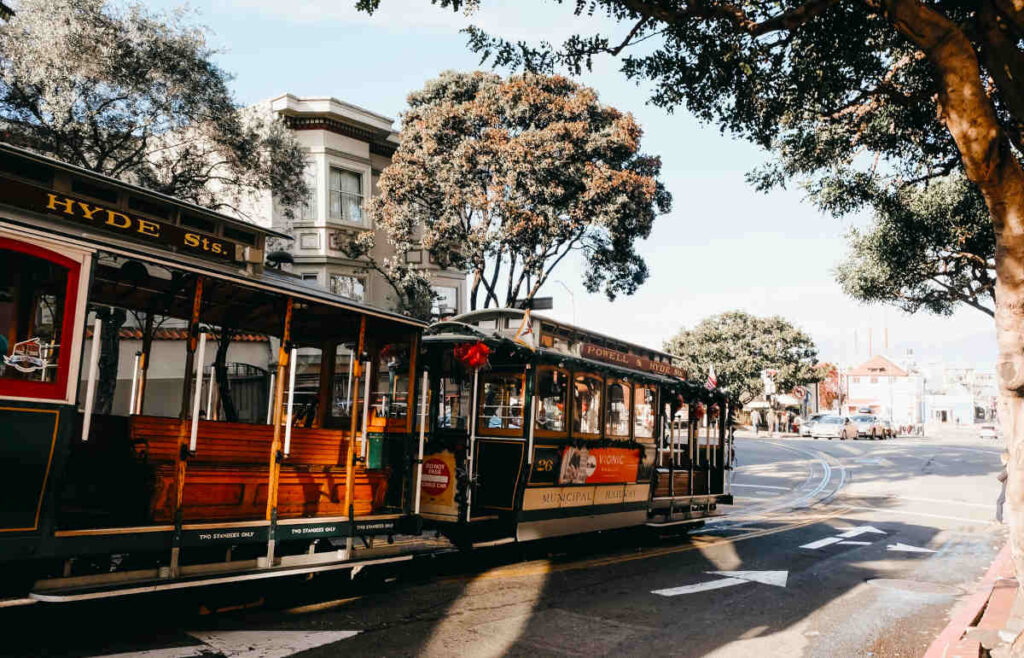 Website: https://www.sfmta.com/getting-around/muni/cable-cars
2. Fisherman's Wharf
Fisherman's Wharf is a waterfront area that offers activities and attractions for families of all ages. It's a hub of excitement and entertainment that guarantees an unforgettable day of exploration.
One of the highlights of Fisherman's Wharf is the world-famous Pier 39. This bustling pier is home to numerous shops, restaurants, and attractions that will excite both kids and adults alike. Don't miss the chance to witness the playful antics of the resident sea lions that have made Pier 39 their beloved home.
For a taste of San Francisco's maritime history, visit the historic ships and maritime museums located along the waterfront. The San Francisco Maritime National Historical Park offers a glimpse into the city's maritime past.
Families can also embark on exciting bay cruises and harbor tours with views of the Golden Gate Bridge, Alcatraz Island, and the San Francisco skyline.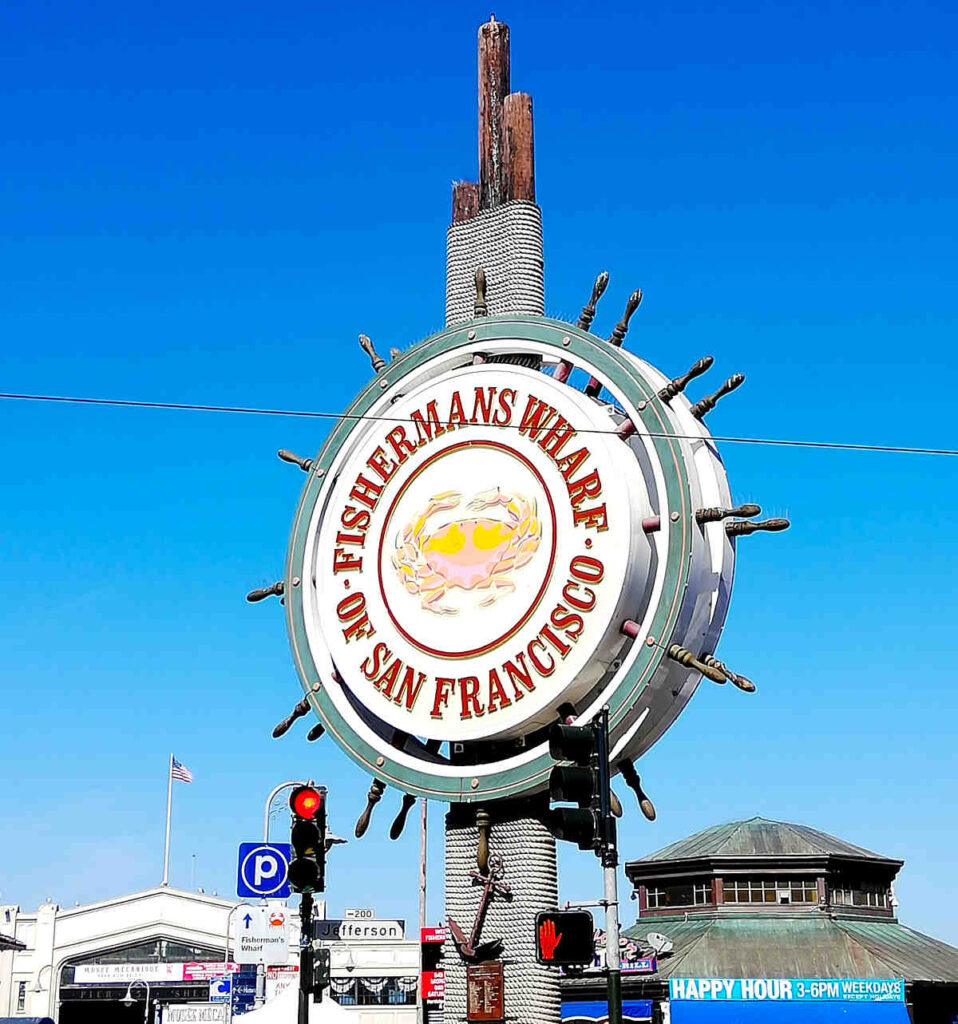 Address: San Francisco, CA 94133
Website: https://www.fishermanswharf.org/
3. Coit Tower
Coit Tower is a beautiful and distinctive structure that stands as a symbol of San Francisco's rich history and artistic heritage. It was built in 1933 and is named after Lillie Hitchcock Coit, a local eccentric and philanthropist who left a generous bequest to the city upon her passing.
Families visiting Coit Tower can enjoy a scenic journey up the hill, either by foot or by taking the famous Filbert Street Steps, a walkway adorned with lush gardens and stunning views.
Once at the top, be prepared to be amazed by the panoramic vistas that stretch from the Golden Gate Bridge to the Bay Bridge, with the sparkling waters of San Francisco Bay in between. It's an ideal spot to capture those perfect family photos against the backdrop of the city's skyline.
Inside Coit Tower, visitors can explore beautiful murals created during the Great Depression, which showcase the life and spirit of San Francisco during that era. These murals provide a glimpse into the city's past and its diverse cultural heritage.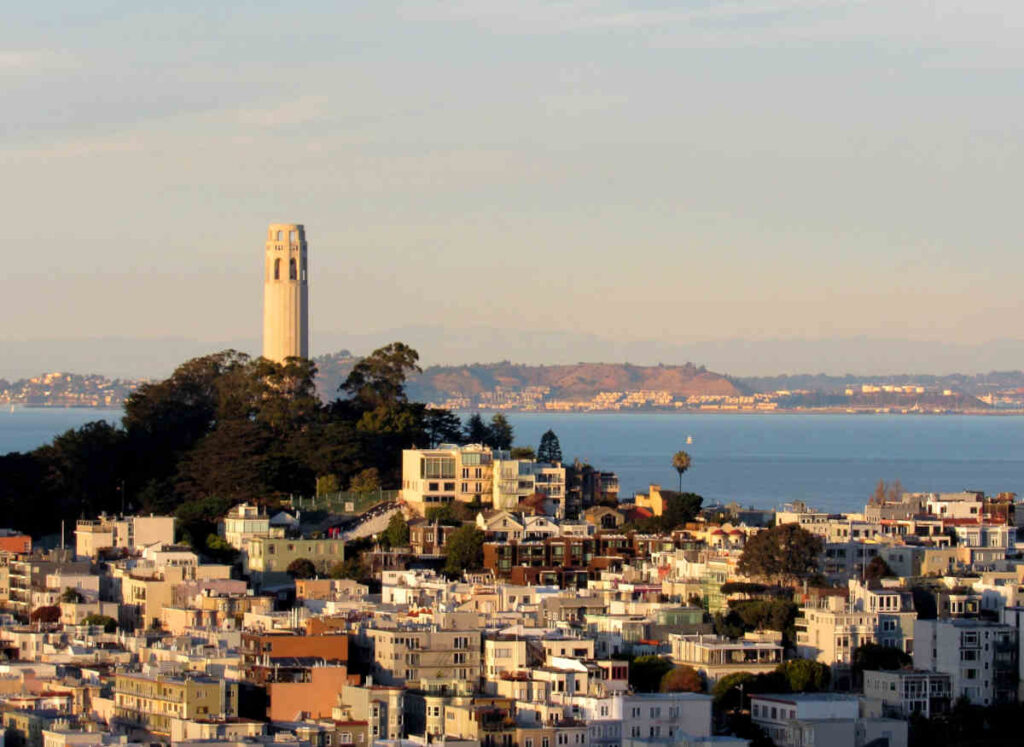 Address: 1 Telegraph Hill Blvd, San Francisco, CA 94133
Website: https://sfrecpark.org/Facilities/Facility/Details/Coit-Tower-290
4. Alcatraz
Situated in the middle of San Francisco Bay, this historic island is home to the legendary Alcatraz Federal Penitentiary, also known as "The Rock."
Alcatraz has a fascinating history, serving as a military fort, a notorious federal prison, and now a national park. Families visiting Alcatraz can step back in time and explore the island's rich past through audio tours that take you on a journey through the prison's cells, dining hall, and even the solitary confinement cells.
Kids will be thrilled by the stories of some of America's most notorious criminals who were once held within these walls, including the infamous gangster Al Capone.
Aside from its storied past, Alcatraz Island also boasts stunning natural beauty, with scenic views of the San Francisco skyline, Golden Gate Bridge, and the surrounding bay.
Alcatraz is accessible only by a short ferry ride from San Francisco's Fisherman's Wharf, adding to the excitement of the visit. Families can enjoy a pleasant boat trip while taking in views of the city's landmarks along the way.
Once on the island, families can explore the well-preserved cellblocks, learn about the island's Native American history, and even participate in ranger-led programs that offer insight into the island's ecosystem and conservation efforts.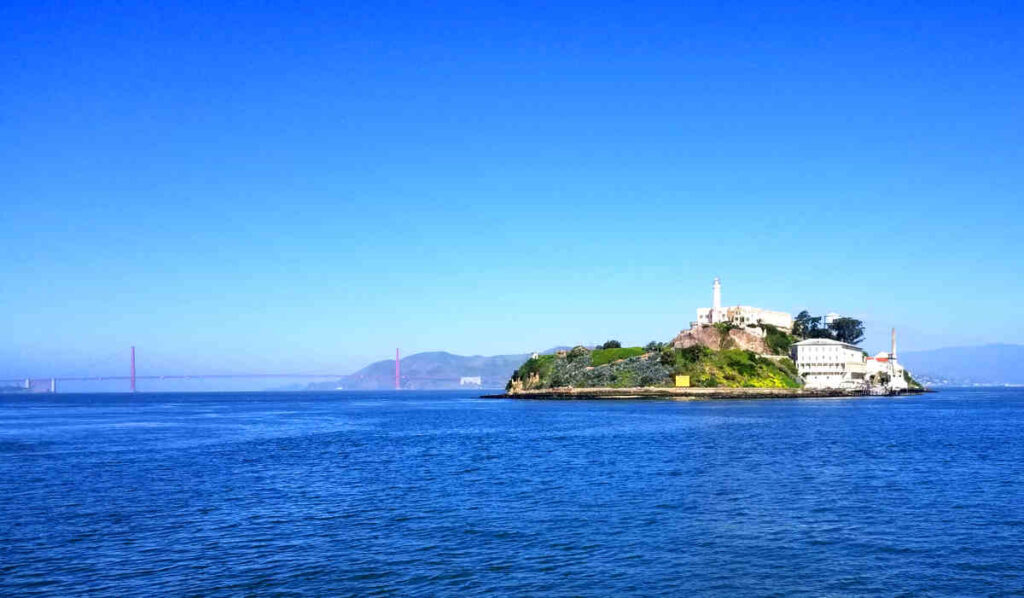 Address: Alcatraz Island, San Francisco Bay, CA 94133
Website: https://www.nps.gov/alca/index.htm
5. Japanese Tea Garden
Located within Golden Gate Park, the Japanese Tea Garden is one of the oldest public Japanese gardens in the United States. It was created in 1894 as part of the California Midwinter International Exposition and has since become a beloved attraction for both locals and visitors.
As you step into the garden, you'll be greeted by a tranquil setting featuring manicured landscapes, serene ponds, traditional pagodas, and authentic Japanese architecture.
The garden offers a variety of highlights for families to explore. The iconic drum bridge, arched over a koi-filled pond, provides a picturesque spot for photos and an opportunity to feed the friendly koi fish. The Moon Bridge offers another photogenic location with views of the garden.
For families seeking a moment of Zen, the tea house is the perfect place to experience an authentic Japanese tea ceremony. Savor a cup of traditional green tea while enjoying the beautiful surroundings and the calming sounds of nature.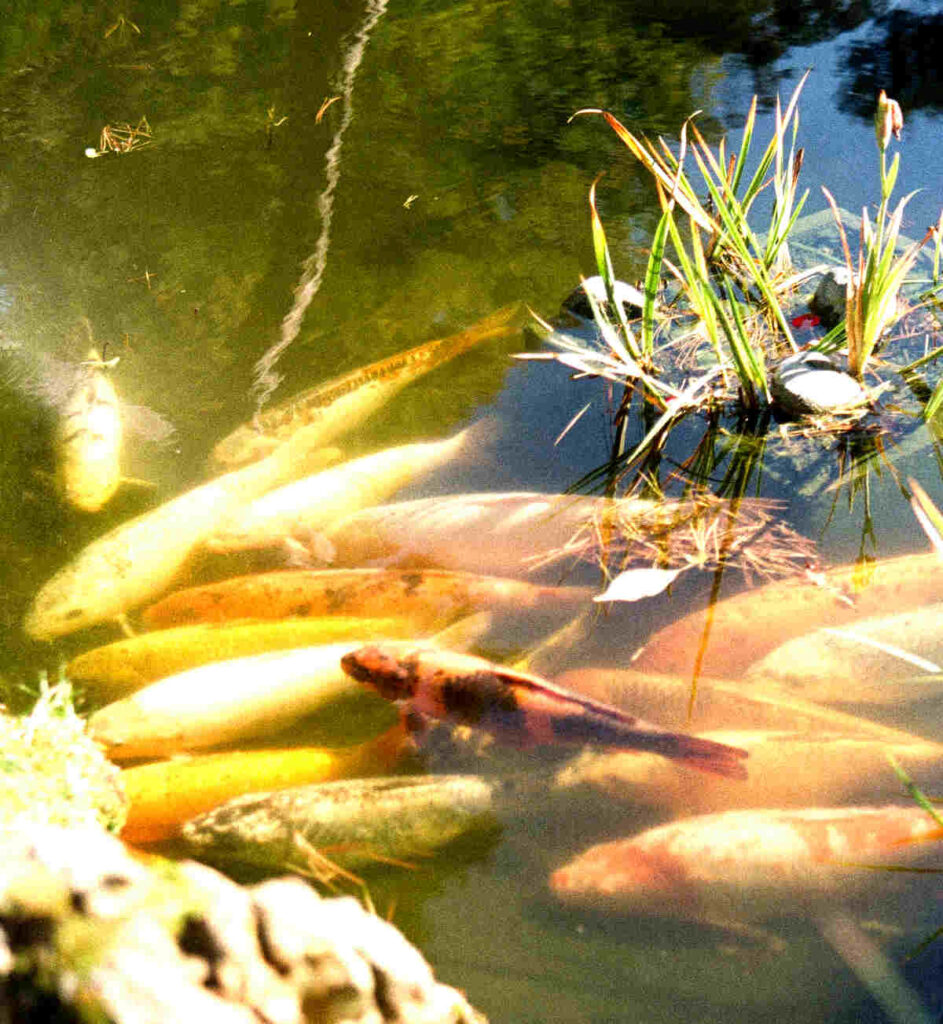 Address: 75 Hagiwara Tea Garden Drive, San Francisco, CA 94118
Website: https://www.japaneseteagardensf.com/
6. California Academy of Sciences
The California Academy of Sciences is an iconic scientific institution that offers a blend of education and entertainment for families. With a mission to explore, explain, and sustain life on Earth, the academy provides an engaging experience for visitors of all ages.
One of the main highlights of the academy is the Steinhart Aquarium, where families can marvel at a diversity of marine life from colorful coral reefs to playful penguins. Kids will be excited by the underwater wonders and the opportunity to get up close to creatures from around the world.
The Morrison Planetarium is another must-visit feature, where families can go on a virtual journey through space, exploring distant galaxies, planets, and the wonders of the cosmos.
For a taste of the wild, step into the four-story rainforest exhibit, an indoor tropical wonderland teeming with vibrant plant life and exotic creatures like butterflies and birds.
The Living Roof is a unique architectural masterpiece covered with native plants that provide natural insulation and help reduce the building's energy consumption, serving as a great example of sustainable design for families to learn about.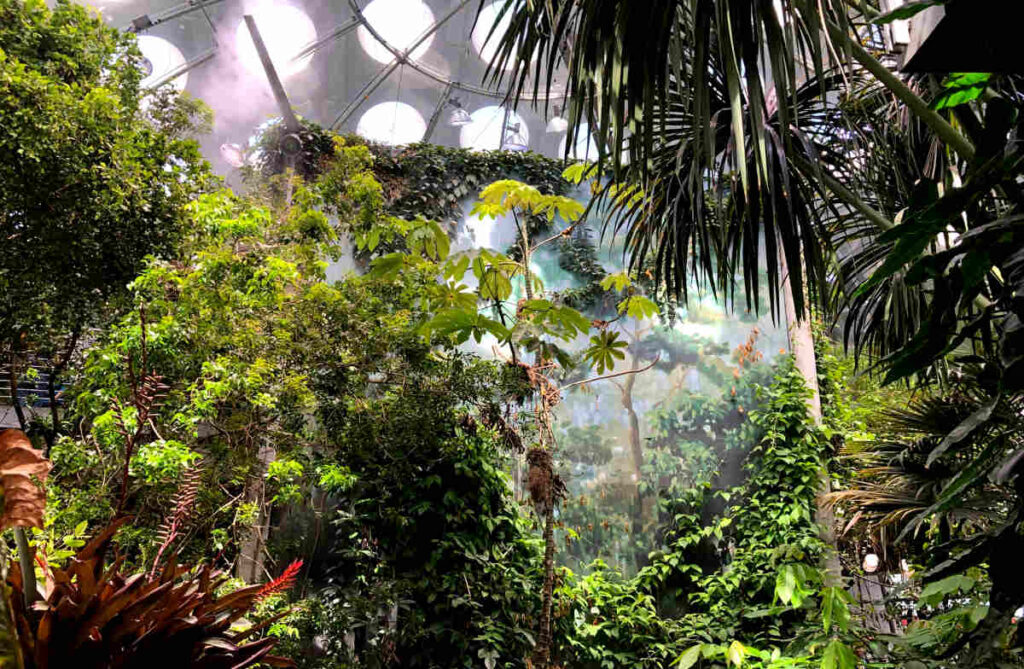 Address: 55 Music Concourse Drive, San Francisco, CA 94118
Website: https://www.calacademy.org/
7. Muir Woods
Muir Woods is renowned for its towering coast redwood trees, some reaching heights of over 250 feet. These ancient giants are among the tallest trees on Earth and provide a remarkable sight that will leave both kids and adults in awe.
The park offers well-maintained and family-friendly trails to explore the beauty of the forest. The Main Trail is a popular choice, leading visitors on an easy loop that allows them to immerse themselves in the splendor of the redwoods.
For more of an adventure, families can venture deeper into the forest along the Cathedral Grove trail, where the redwoods stand tall, creating a natural cathedral-like atmosphere.
Muir Woods is not just about trees; it's a sanctuary for wildlife too. Keep an eye out for deer, squirrels, and various bird species as you wander through the forest.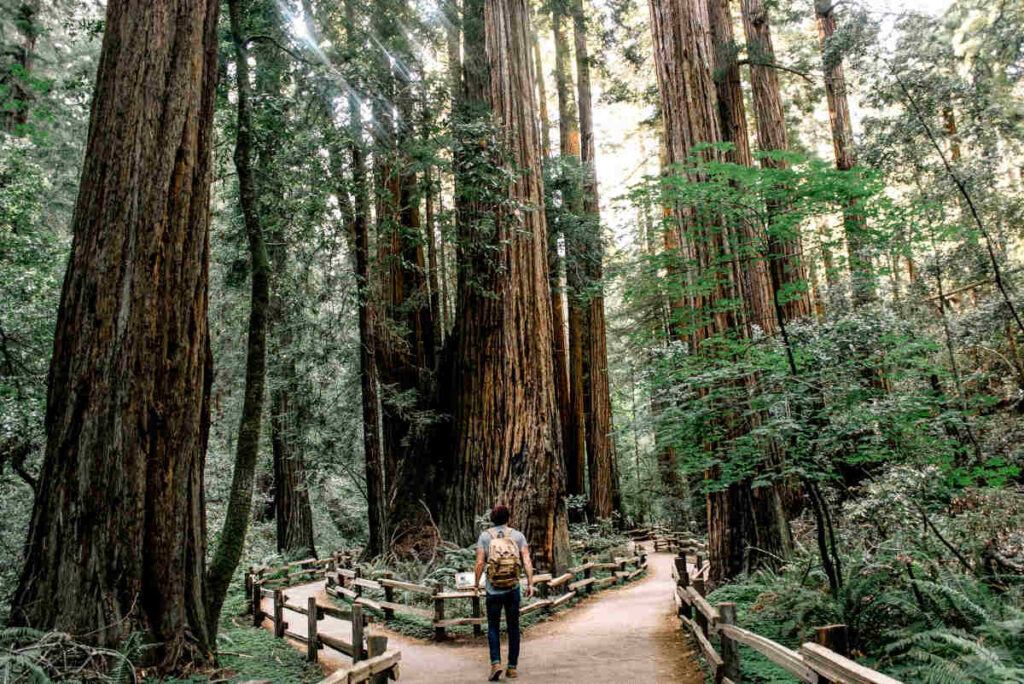 Address: 1 Muir Woods Rd, Mill Valley, CA 94941
Website: https://www.nps.gov/muwo/index.htm
8. Chinatown
Chinatown in San Francisco is a vibrant and bustling neighborhood that offers a unique cultural experience for both locals and visitors alike.
Stepping into Chinatown feels like entering a different world, with its ornate gates, colorful buildings adorned with traditional Chinese motifs, and the lively atmosphere of street vendors and markets.
Visitors to Chinatown can learn more about the area's fascinating history and heritage by visiting historic landmarks like the Tin How Temple, the oldest Chinese temple in the United States, or the Chinese Historical Society of America Museum, which showcases the journey and contributions of Chinese immigrants to San Francisco.
As you wander through the neighborhood, you'll encounter beautiful murals, traditional pagodas, and serene gardens. Be sure to visit the Waverly Place, also known as the "Street of Painted Balconies," a picturesque lane lined with charming buildings adorned with colorful balconies.
Chinatown also hosts several vibrant festivals and events throughout the year, such as the Chinese New Year Parade, which is one of the largest celebrations of its kind outside of Asia. The festivities include traditional dragon dances, colorful floats, and vibrant performances.
A visit to Chinatown is an excellent opportunity to learn about Chinese culture, sample delicious cuisine, and explore the rich history and traditions of this vibrant community.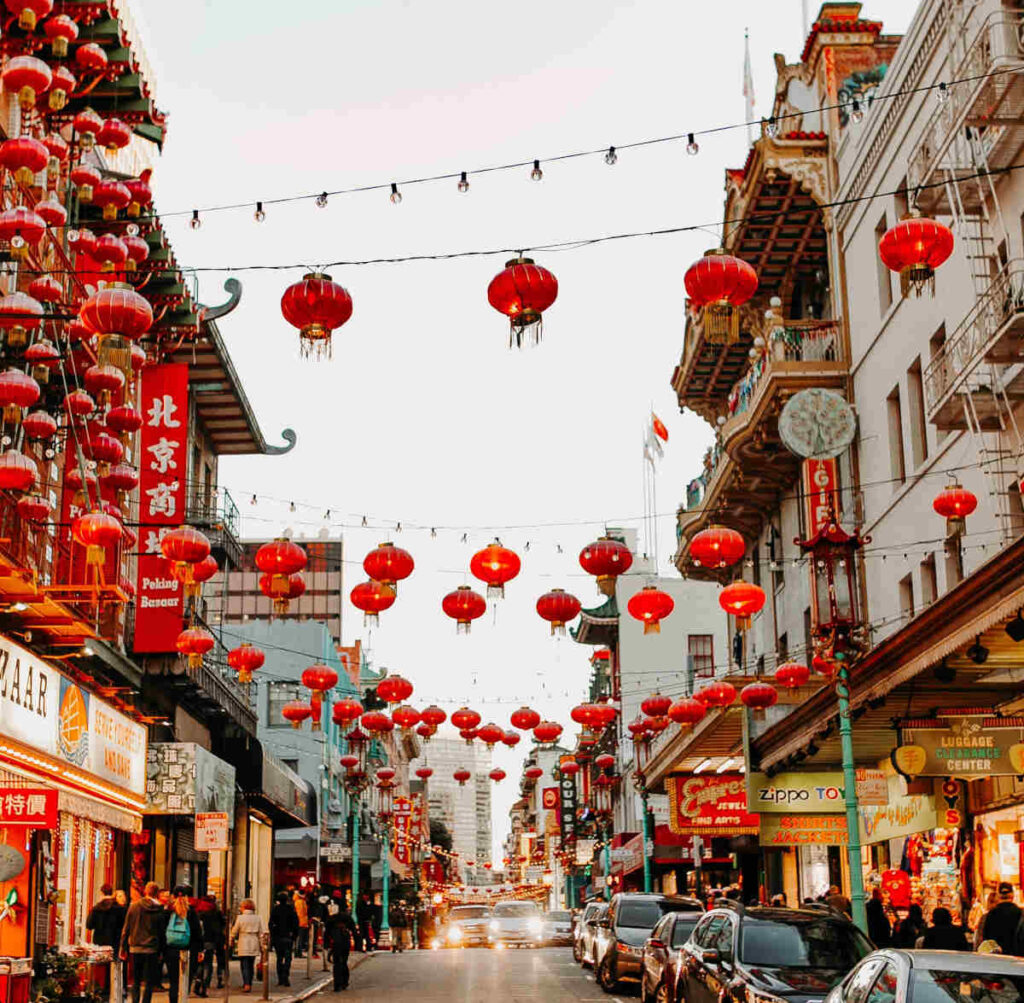 Address: Bush St & Grant Ave, San Francisco, CA 94108
9. Golden Gate Bridge
The Golden Gate Bridge is a must-visit destination for families, offering not only breathtaking views but also a rich history to explore. Spanning 1.7 miles across the Golden Gate Strait, the bridge connects San Francisco to Marin County and provides a beautiful backdrop for family photos and unforgettable memories.
Families can take a stroll or bike ride along the pedestrian walkways to enjoy panoramic views of the city skyline, Alcatraz Island, and the majestic Pacific Ocean. For a more educational encounter, head to the Golden Gate Bridge Welcome Center, where interactive exhibits and displays reveal the bridge's fascinating construction and its significance to the region.
One of the highlights of visiting the Golden Gate Bridge is the opportunity to witness its transformation throughout the day. As the sun rises or sets, the bridge's rusty red hue becomes even more vibrant, creating a picturesque scene that will leave your family in awe.
If you're up for an adventure, consider taking a guided bike tour across the bridge and explore the trails on the other side. It's a great way to enjoy the fresh sea breeze and experience the bridge from a different perspective.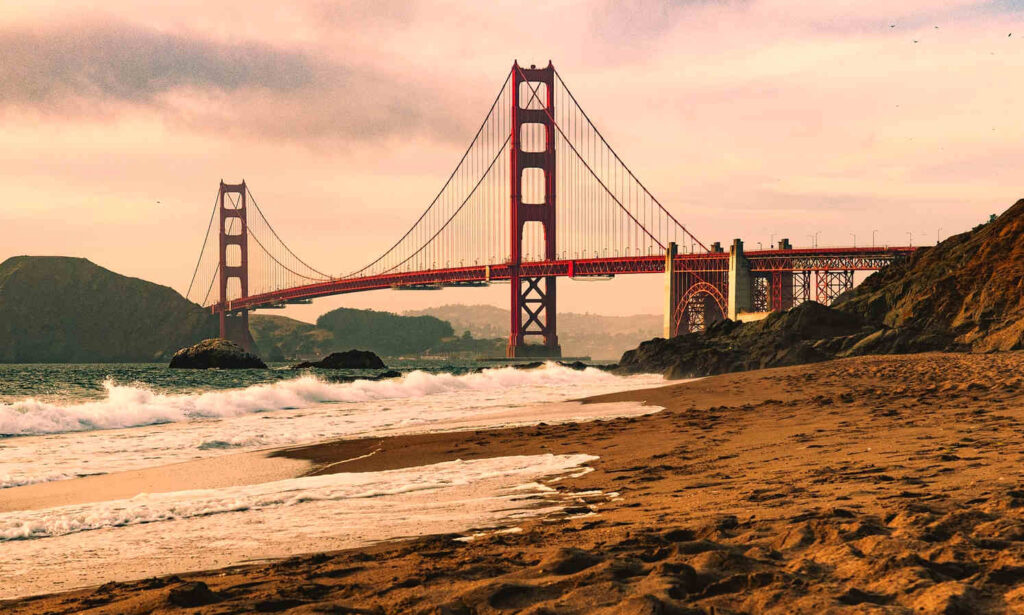 Address: Golden Gate Bridge, San Francisco CA, 94129
Website: https://www.goldengate.org/
10. San Francisco Zoo
Located in the heart of San Francisco's iconic Golden Gate Park, the zoo is home to over 2,000 animals representing more than 250 species. From big cats to playful primates and adorable penguins, the zoo offers a thrilling adventure for visitors of all ages.
For families looking to get up close and personal with the animals, the zoo offers interactive exhibits and feeding sessions. Kids can learn about the natural habitats of the animals and the importance of conservation through informative and engaging presentations.
The African Savanna exhibit allows families to witness giraffes, zebras, and other African wildlife in a naturalistic setting that replicates their native habitat.
For a taste of the rainforest, step into the tropical oasis of the South American Tropical Rainforest and encounter exotic creatures like anteaters, toucans, and monkeys.
The Children's Zoo is a delight for young visitors, featuring a petting zoo where kids can interact with friendly farm animals. It's a hands-on experience that encourages kids to connect with animals and learn about their care and well-being.
Another family-favorite attraction is the historic Dentzel Carousel, a beautifully restored merry-go-round that dates back to 1921. Taking a ride on the carousel is a must for kids and adults alike!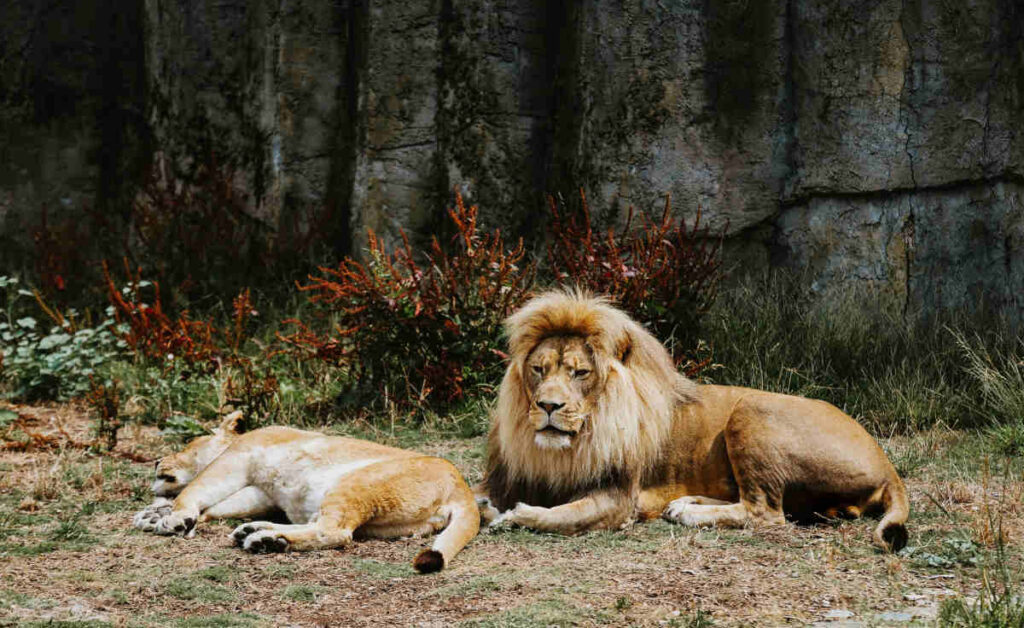 Address: Sloat Blvd. at the Great Highway, San Francisco, CA. 94132
Website: https://www.sfzoo.org/
11. Aquarium of the Bay
The Aquarium of the Bay offers families an incredible opportunity to explore the rich underwater world of the San Francisco Bay and its surrounding waters. With over 20,000 marine animals representing more than 600 species, this world-class aquarium provides an unforgettable educational experience for visitors of all ages.
As you step into the aquarium, you'll be greeted by exhibits that show the diverse marine life found in the Bay Area and nearby Pacific Ocean. Walk through the Under the Bay exhibit, with its 300-foot-long tunnel surrounded by a 360-degree view of sharks, bat rays, and other sea creatures.
For a hands-on experience, don't miss the Touch the Bay exhibit, where families can interact with tide pool animals like sea stars and crabs. It's a great opportunity for kids to learn about marine ecosystems and the importance of conservation.
The Aquarium of the Bay also features the Discover the Bay exhibit, where you can get up close to jellyfish, octopuses, and colorful fish that call the Bay their home. It's a chance to marvel at the incredible diversity of marine life right in San Francisco's backyard.
Another highlight is the playful river otters exhibit, where families can watch these charming creatures frolic and swim in their spacious habitat. Their antics are sure to bring smiles to the faces of both kids and adults!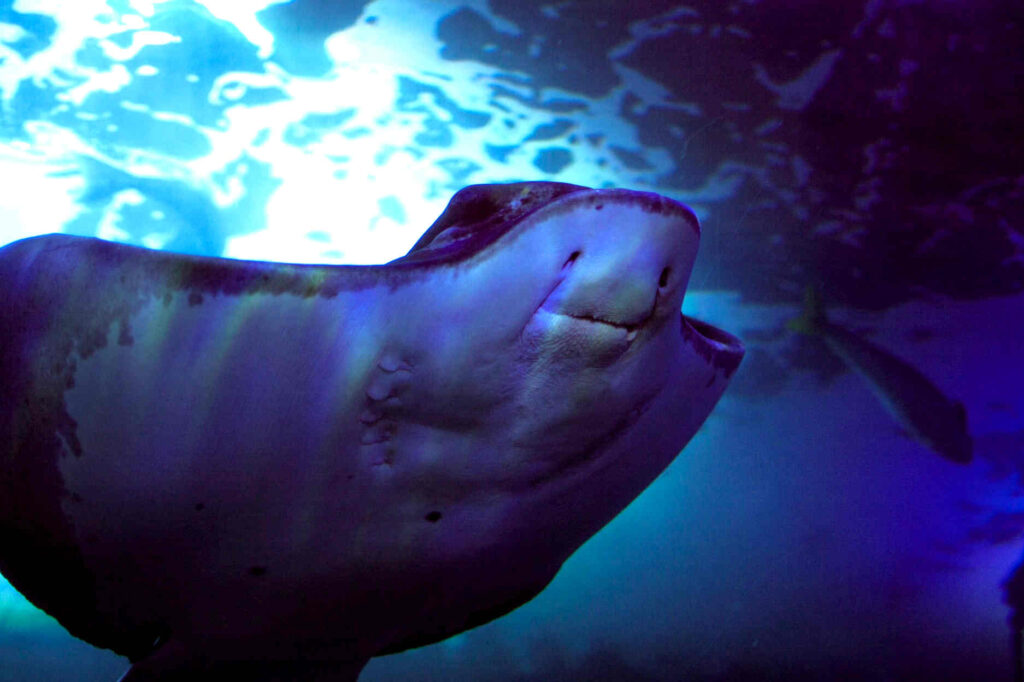 Address: PIER 39 Embarcadero & Beach St., San Francisco, CA 94133
Website: https://www.aquariumofthebay.org/
12. Children's Creativity Museum
The Children's Creativity Museum is a haven for young minds and families seeking a fun and educational experience. With a focus on fostering creativity, innovation, and collaboration, this unique museum offers a wide range of interactive exhibits and activities that inspire kids to unleash their imaginations.
The Children's Creativity Museum features an Animation Studio, where kids can bring their drawings to life and create their own animated stories.
For tech-savvy kids, the Tech Lab offers a hands-on experience with technology, from coding and robotics to virtual reality. It's an opportunity for children to dabble in the world of STEM (Science, Technology, Engineering, and Math) while having a blast.
The Imagination Lab is another popular attraction, where families can participate in various art and craft activities. From painting and sculpting to designing and building, this space encourages kids to tap into their creativity and create something truly unique.
Address: 221 Fourth St. San Francisco, CA 94103
Website: https://creativity.org/
13. Exploratorium
At the Exploratorium, you'll find an abundance of hands-on exhibits and activities that invite visitors of all ages to question, experiment, and delve into the wonders of science, art, and human perception.
From the Tactile Dome, where you navigate through darkness using touch, to the Giant Mirror and Infinity Mirror rooms, every corner sparks wonder and invites exploration.
Young scientists and inventors will love the tinkering and engineering spaces, where they can design and build their own creations with circuits, pulleys, and gears.
The museum's sensory exploration exhibits like the Color Mixing Room and Sound Uncovered are mesmerizing and educational experiences.
Outdoor exhibits take advantage of the stunning waterfront, letting kids play with water, wind, and light against the backdrop of the bay.
Don't miss the Tinkering Studio, a dynamic space where visitors can explore, invent, and create using various materials and tools.
Through workshops and presentations, visitors can engage with scientists, artists, and educators who share their passion for exploration.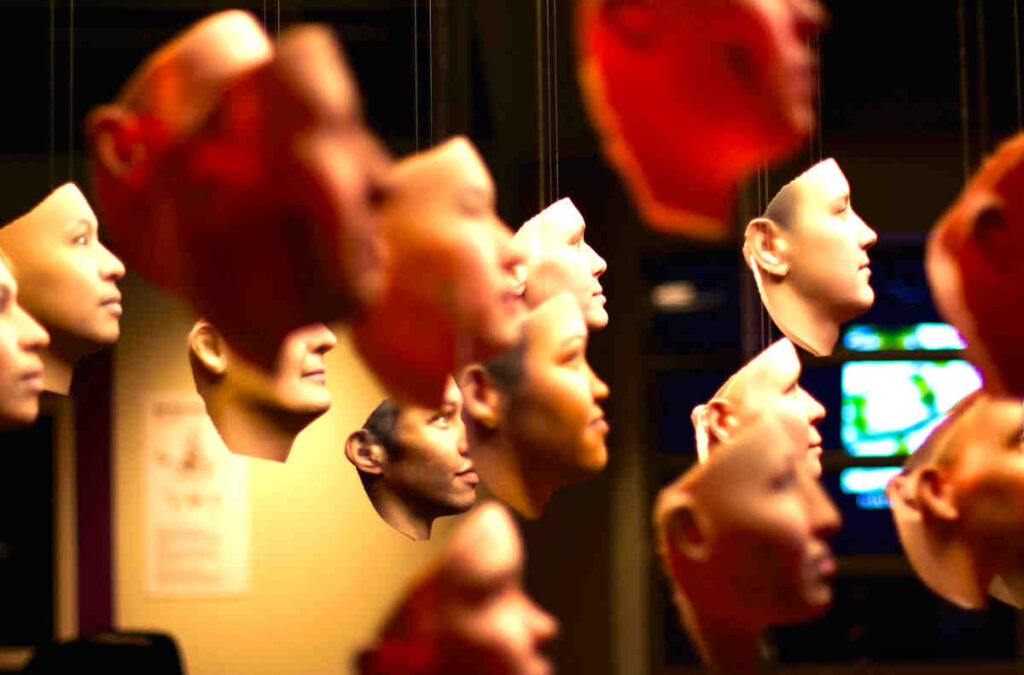 Address: Pier 15 (Embarcadero at Green St)
San Francisco, CA 94111
Website: https://www.exploratorium.edu/
14. Seward Mini Park
Seward Mini Park may be small in size, but it's big on charm. With its lush greenery, colorful flowers, and inviting benches, the park provides a space for families to relax and enjoy the beauty of nature.
Kids will find joy in exploring the park's unique features, including a whimsical mosaic staircase that leads to a lovely viewing platform. From here, you can soak in panoramic views of the city skyline and the surrounding neighborhoods, a perfect spot for family photos or just appreciating the landscape.
The park's playground is a hit with children, offering swings, slides, and climbing structures that keep the little ones entertained for hours. It's a safe and fun space for kids to burn off energy and make new friends in the neighborhood.
Address: 30 Seward Street, San Francisco, CA 94114
Website: https://sfrecpark.org/facilities/facility/details/sewardminipark-203
15. Walt Disney Family Museum
Located in the Presidio neighborhood of San Francisco, the Walt Disney Family Museum is a must-visit destination for families and Disney fans of all ages.
The museum's exhibits take you on a journey through Walt Disney's extraordinary life, from his early days as an animator and filmmaker to the creation of iconic characters like Mickey Mouse, Donald Duck, and more.
The museum also features interactive displays that allow kids and families to dive deeper into the world of animation and storytelling. Young artists can try their hand at drawing classic Disney characters, while budding animators can learn the art of stop-motion animation.
Address: 104 Montgomery St, San Francisco, CA 94129
Website: https://www.waltdisney.org/
16. San Francisco Giants Baseball
The San Francisco Giants have a rich history dating back to their founding in 1883.
Located along the San Francisco Bay, Oracle Park offers an amazing backdrop for baseball games.
Before the first pitch, kids can enjoy exploring the Family Play Area, where they can run the bases, test their baseball skills, and burn off some pre-game excitement. The stadium's Kid's Corner is also a hit with families, with interactive games and activities that add to the fun-filled atmosphere.
Beyond the action on the field, Oracle Park boasts views of the San Francisco skyline and the iconic Bay Bridge. Families can take a stroll around the stadium, enjoy delicious ballpark treats, and capture unforgettable memories.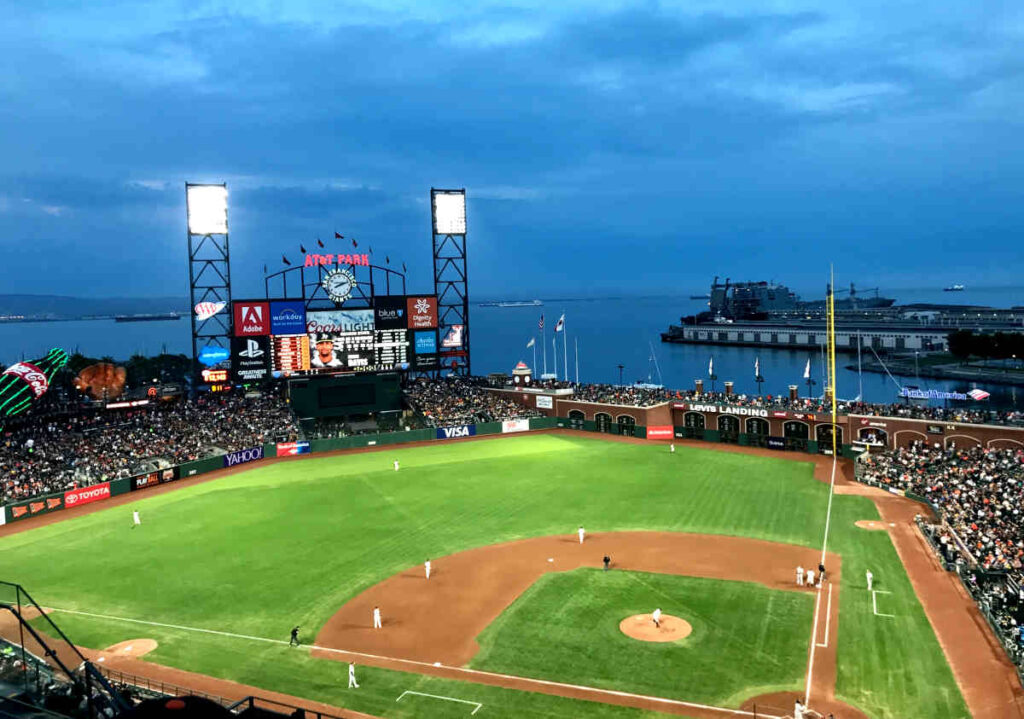 Address: 24 Willie Mays Plaza, San Francisco, CA 94107
Website: https://www.mlb.com/giants
17. Golden Gate Park
Spanning over 1,000 acres, Golden Gate Park offers a wide range of attractions and activities for visitors of all ages. Families can go on scenic bike rides along the park's winding paths or enjoy walks through gardens and meadows.
One of the park's highlights is the Conservatory of Flowers, a Victorian greenhouse that houses a diverse collection of rare and exotic plants from around the world.
The Japanese Tea Garden is another must-visit spot within the park, offering a retreat where families can experience the tranquility and beauty of traditional Japanese landscaping, complete with koi ponds and bridges.
For animal lovers, the San Francisco Botanical Garden and the Bison Paddock are popular destinations. The botanical garden features over 8,000 plant species, while the Bison Paddock allows families to catch a glimpse of these majestic animals up close.
Art enthusiasts will appreciate the de Young Museum, a world-class art museum that showcases a diverse collection of American and international art. Kids can engage in hands-on activities and art workshops offered by the museum.
Golden Gate Park also features playgrounds, picnic areas, and open spaces perfect for family gatherings. Families can enjoy kite flying, frisbee games, and simply basking in the beauty of nature.
Lake Merced, located on the park's western edge, offers opportunities for boating, fishing, and bird watching, making it a destination for outdoor enthusiasts.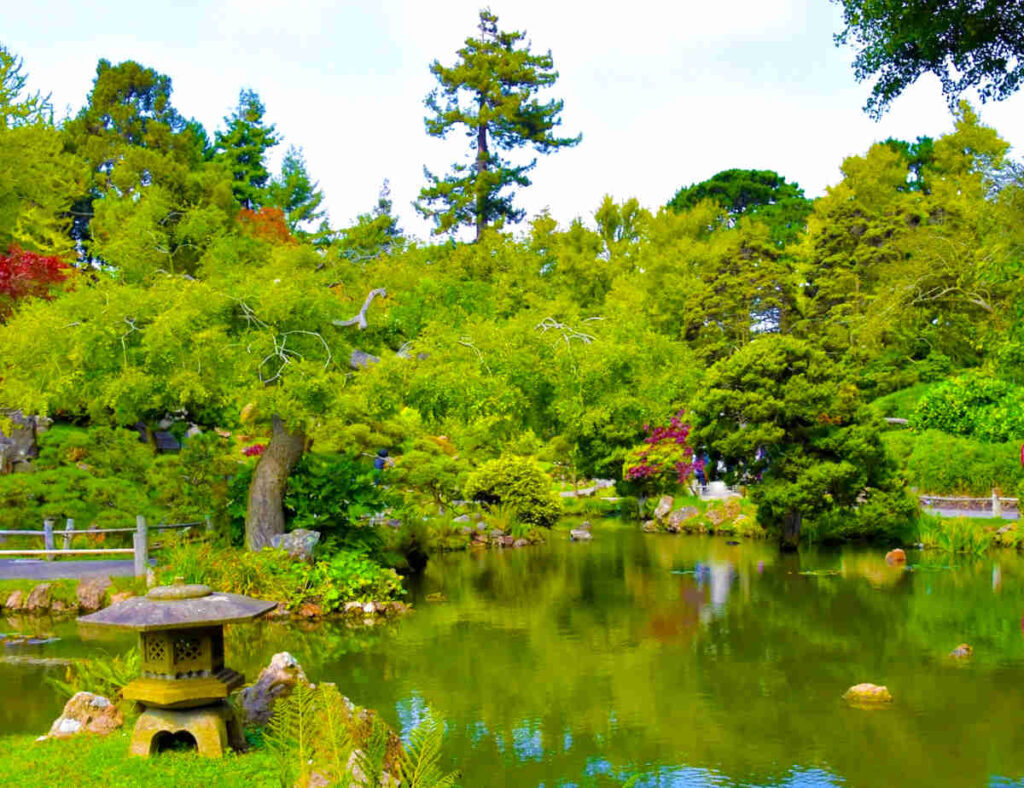 Address: 501 Stanyan St, San Francisco, CA 94117
Website: https://sfrecpark.org/770/Golden-Gate-Park
18. Ghirardelli Square
Originally a chocolate factory, Ghirardelli Square now houses a collection of shops, restaurants, and attractions that celebrate the spirit of San Francisco and its love for chocolate.
The centerpiece of Ghirardelli Square is the iconic Ghirardelli Ice Cream & Chocolate Shop, where families can indulge in a variety of mouthwatering chocolate treats, including their famous hot fudge sundaes and freshly made chocolates.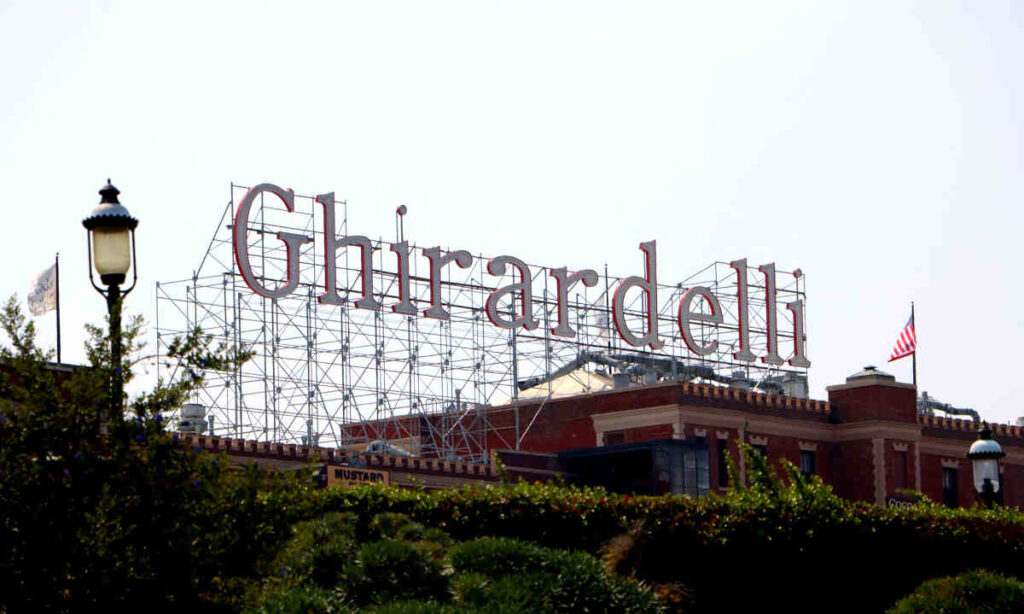 Address: 900 North Point St, San Francisco, CA 94109
Website: https://www.ghirardellisq.com/
19. USS Pampanito
The USS Pampanito is a restored Balao-class submarine that served in the Pacific Theater during World War II. As you explore the submarine, you'll get a firsthand glimpse of the challenges and sacrifices that submariners faced during wartime.
Families can tour the submarine's various compartments, including the control room, crew's quarters, and torpedo rooms. The knowledgeable docents provide insights into the submarine's operations and life at sea.
The USS Pampanito offers interactive exhibits, which allow kids and adults alike to experience what it was like to work and live on a submarine. Visitors can try their hand at navigating the sub, firing torpedoes, and operating the periscope.
In addition to the submarine, the museum features exhibits and displays that showcase the history of the submarine fleet and the vital role submarines played during World War II.
Address: Pier 45, San Francisco, CA 94133
Website: https://www.nps.gov/places/uss-pampanito.htm
20. Circus Center
At the Circus Center, families can enroll in a wide range of circus classes, from trapeze and aerial arts to acrobatics and juggling. Led by experienced instructors, these classes provide a safe and supportive environment for kids and adults to discover their inner circus star.
For those seeking a jaw-dropping spectacle, the Circus Center hosts exciting performances featuring talented circus artists from around the world. Witness aerial acts, gravity-defying stunts, and mind-boggling contortions that will leave you on the edge of your seat.
Address: 755 Frederick St, San Francisco, CA 94117
Website: http://www.circuscenter.org/
21. Fort Funston
Fort Funston is a paradise for outdoor enthusiasts and families alike. The park features a network of trails that wind through coastal bluffs and sandy dunes, great for hiking.
The park is also a mecca for hang gliders and paragliders, who take advantage of the strong ocean winds to soar through the sky like birds. Kids and adults can watch in awe as these skilled aviators gracefully take flight and glide above.
The park's expansive sandy beach is a haven for beachcombing, kite flying, and picnicking. Families can spread out their blankets and enjoy a relaxing afternoon while listening to the soothing sound of the crashing waves.
While at Fort Funston, be sure to venture up to the historic military batteries and bunkers that offer a glimpse into the area's fascinating military past.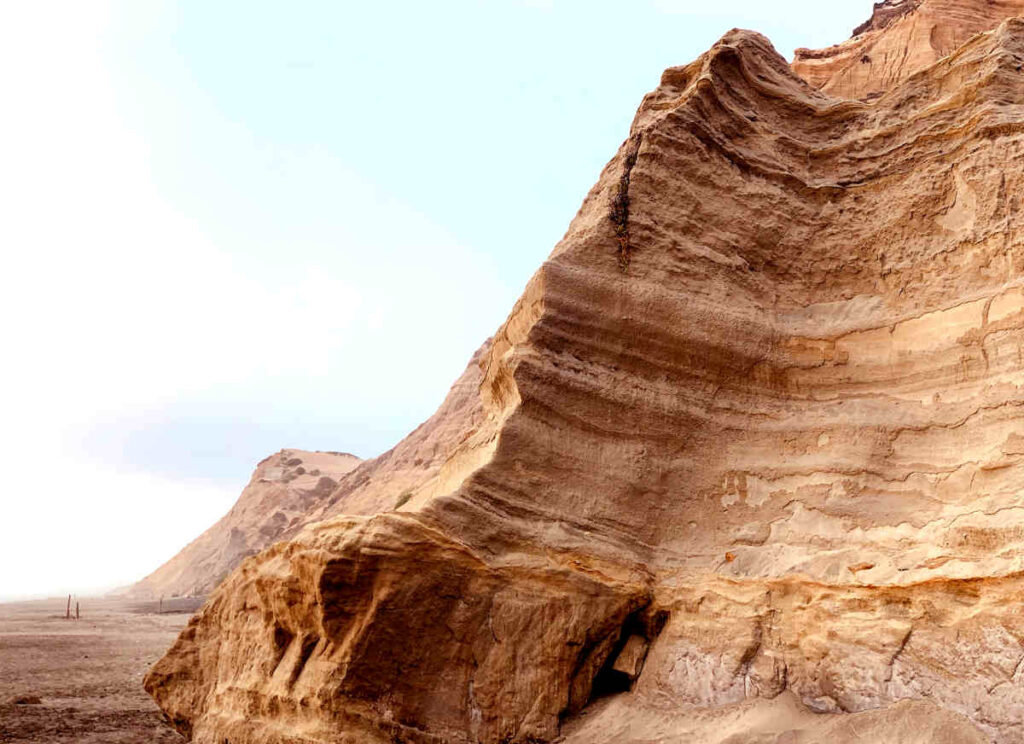 Address: Skyline Blvd, San Francisco, CA 94132
Website: https://www.nps.gov/goga/planyourvisit/fortfunston.htm
22. Madame Tussauds
Madame Tussauds is home to incredibly lifelike wax figures of famous personalities from various fields, including Hollywood stars, sports legends, political leaders, and more. Kids will be amazed as they come face to face with their favorite superheroes, movie characters, and music idols.
Address: 145 Jefferson St, San Francisco, CA 94133
Website: https://www.madametussauds.com/san-francisco/
23. San Francisco Maritime National Historic Park
The San Francisco Maritime National Historical Park offers a collection of historic ships, maritime exhibits, and activities for visitors of all ages.
The Maritime Museum at the park includes an extensive collection of maritime artifacts, models, and interactive displays. Learn about the colorful history of San Francisco's waterfront, the city's connection to the sea, and the brave seafarers who navigated the treacherous waters of the Pacific.
The park also houses a fleet of historic ships that are open for exploration. Step aboard the iconic Balclutha, a majestic square-rigged sailing ship, and feel the wind in your hair as you imagine the life of a 19th-century sailor.
For a hands-on experience, families can join the park's Junior Ranger program, where kids can earn a badge by completing fun and educational activities related to the park's history and maritime conservation.
Address: 2905 Hyde Street, San Francisco, CA 94109
Website: https://www.nps.gov/safr/index.htm
24. Bay Area Discovery Museum
Situated on a beautiful waterfront campus, the Bay Area Discovery Museum offers amazing views of the Golden Gate Bridge and San Francisco skyline.
Kids can explore the Outdoor Exploratorium, engage in water play, and connect with nature.
Inside, the Art Studios inspire budding artists with hands-on projects. STEM exhibits encourage scientific exploration and problem-solving skills.
Address: 557 McReynolds Rd, Sausalito, CA 95965
Website: https://bayareadiscoverymuseum.org/
25. Mission Dolores Park
This vibrant park is a beloved gathering spot for families, locals, and tourists alike. With lush green lawns, towering palm trees, and panoramic views of the city, it's the perfect place to relax, play, and enjoy the California sun.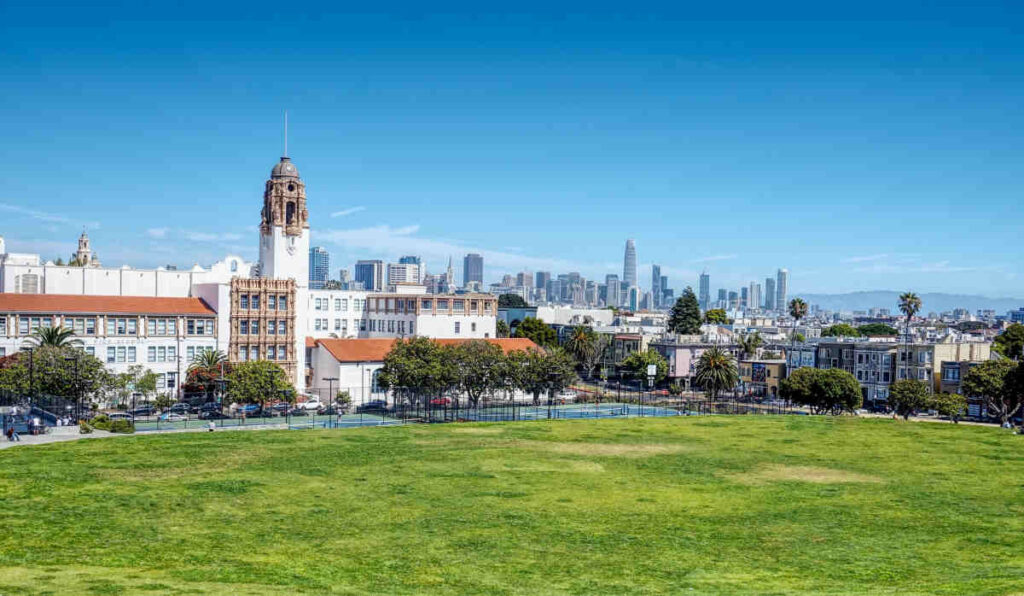 Address: 19th and Dolores Street, San Francisco, CA 94114
Website: https://sfrecpark.org/Facilities/Facility/Details/Mission-Dolores-Park-188