1. Miami Children's Museum
The Miami Children's Museum is designed with children in mind, providing an array of hands-on exhibits that encourage learning through play.
From a mock supermarket to a fire station and a health and wellness center, children can engage in imaginative role-playing and develop essential life skills while having fun.
The "Castle of Dreams" exhibit transports children to a magical world of knights, princesses, and dragons. With whimsical designs and interactive elements, children can explore a medieval castle and embark on a quest of imagination.
For aspiring scientists, "Pet Central" offers a unique opportunity to learn about caring for animals and the importance of responsible pet ownership. Children can play veterinarian, groom and feed plush pets, and discover fascinating facts about various animals.
The "Ocean Odyssey" exhibit brings the wonders of the ocean to life. Families can learn about marine life, conservation, and the importance of protecting our oceans.
The museum also features a dedicated area for younger visitors called "Tot Spot," where toddlers and preschoolers can engage in age-appropriate play and sensory experiences that cater to their developmental needs.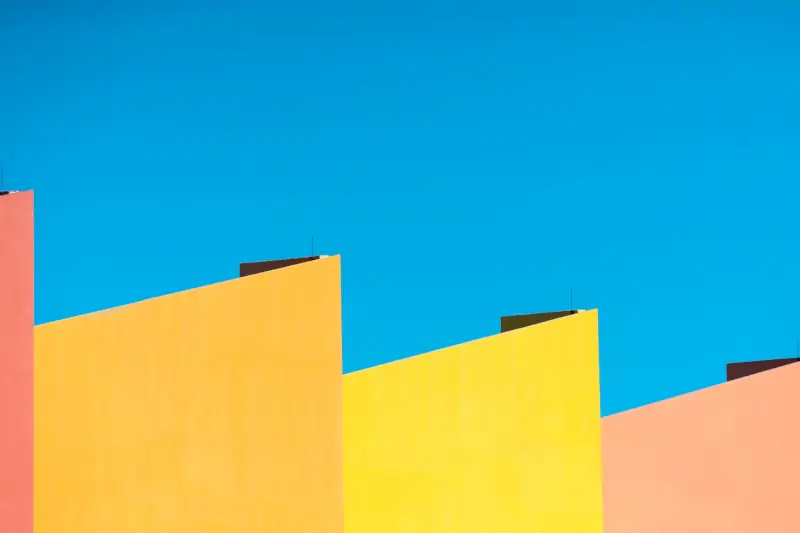 Address: 980 MacArthur Causeway, Miami, FL 33132
Website: https://www.miamichildrensmuseum.org/
2. Frost Museum of Science
The Phillip and Patricia Frost Museum of Science offers interactive exhibits and immersive experiences that cater to visitors of all ages.
The museum's "MeLaβ" exhibit explores the wonders of the human body and mind, with hands-on activities and experiments related to anatomy, physiology, and neuroscience. Children can engage in interactive displays and learn about the fascinating intricacies of the human brain and body.
For young adventurers, the "Feathers to the Stars" exhibit takes families on a journey through time, exploring the evolution of flight. From ancient dinosaurs with feathers to modern aircraft and spacecraft, children can learn about the science and history of flight and space exploration.
The "Aquarium" exhibit is a family favorite and offers an up-close encounter with marine life from South Florida and beyond. Families can marvel at the colorful array of fish, sharks, and corals in the 500,000-gallon Gulf Stream tank and learn about the delicate balance of marine ecosystems.
The Frost Museum of Science also boasts a state-of-the-art "Planetarium" that offers shows about the cosmos and the wonders of space. Families can journey through the universe, explore distant galaxies and learn about celestial phenomena.
The museum's "Design Lab" provides families with a creative space for hands-on exploration and experimentation. Children can engage in engineering challenges, build structures, and design their own inventions.
The Frost Museum of Science also hosts special events and educational programs throughout the year, including science-themed workshops, lectures, and family-friendly festivals.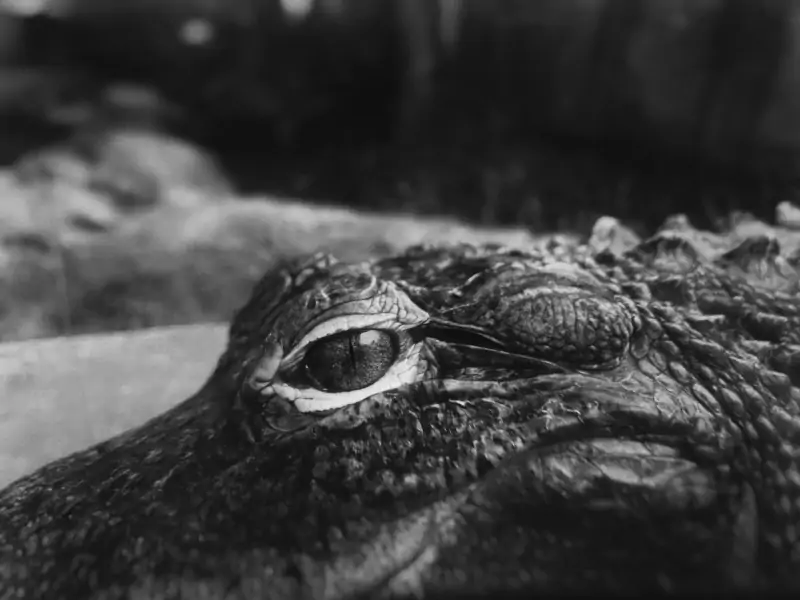 Address: 1101 Biscayne Blvd, Miami, FL 33132
Website: https://www.frostscience.org/
3. Zoo Miami
Zoo Miami, also known as the Miami-Dade Zoological Park and Gardens, is the oldest and largest zoological garden in Florida. It is home to over 3,000 animals from around the world.
Families can explore various themed exhibits that replicate the natural environments of the animals.
The "Amazon and Beyond" exhibit transports families to the rainforests of South America, where they can encounter jaguars, giant river otters, and exotic birds in a lush and tropical setting.
The "Africa" exhibit offers a safari-like experience, where families can observe giraffes, elephants, and rhinos roaming in spacious savannahs that mirror the vast landscapes of Africa.
The "Asia" exhibit showcases a diverse range of animals from the continent, including Asian elephants, Malayan tigers, and clouded leopards. Families can learn about the conservation efforts in place to protect these magnificent creatures.
The "Everglades" exhibit focuses on the unique ecosystem of South Florida, highlighting the native wildlife of the region, such as American crocodiles, Florida panthers, and roseate spoonbills.
For a thrilling adventure, families can explore the "Dr. Wilde's World" exhibit, which features a range of reptiles, insects, and amphibians from around the world, including venomous snakes and playful meerkats.
Zoo Miami also offers engaging and educational programs for families, including animal encounters, keeper talks, and wildlife shows. Families can get up close with some of the animals and learn from the knowledgeable zookeepers about their behaviors and conservation efforts.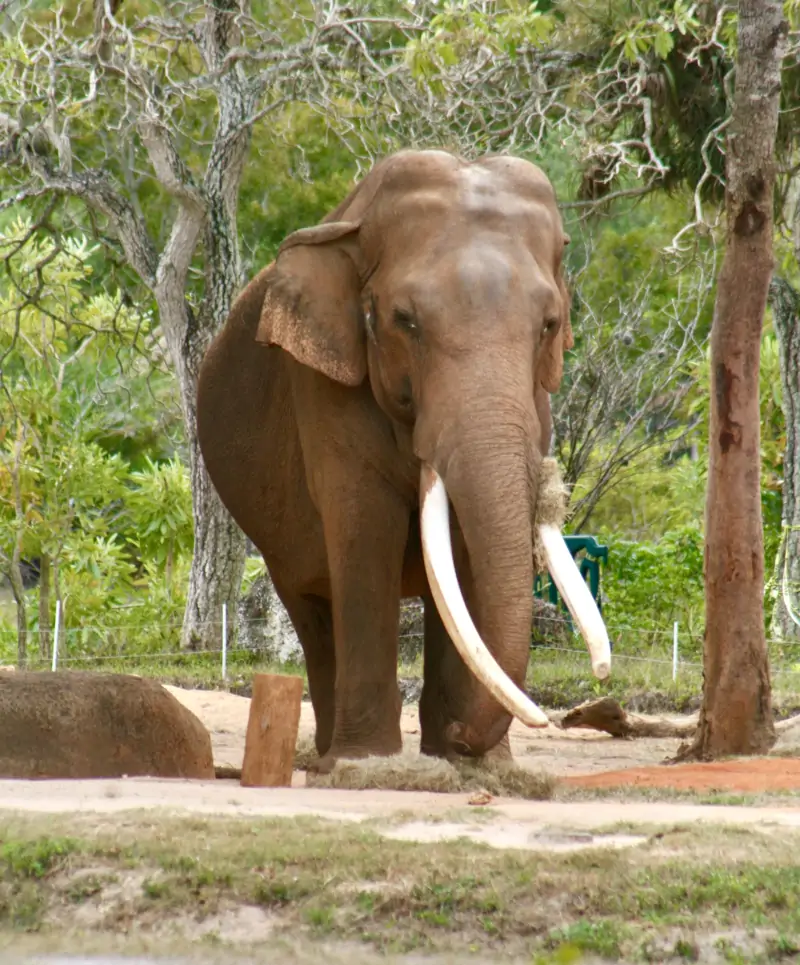 Address: 12400 SW 152nd St, Miami, FL 33177
Website: https://www.zoomiami.org/
4. Miami Children's Theater
Dedicated to nurturing young talent and fostering a love for the performing arts, the Miami Children's Theater offers a range of exciting opportunities for children and families to explore the world of theater.
The Miami Children's Theater presents a diverse repertoire of productions, including classic plays, musicals, and original works, all tailored to young audiences. Families can enjoy high-quality performances featuring talented young actors and performers who bring stories to life on stage.
The theater's productions often incorporate educational themes and valuable life lessons, making them both entertaining and educational for young audiences.
In addition to attending performances, families can also participate in the theater's performing arts programs. The Miami Children's Theater offers classes and workshops in acting, singing, dancing, and stagecraft, providing children with opportunities to develop their artistic skills and build confidence in a supportive and encouraging environment.
Address: 9806 NE 2nd Ave, Miami Shores, FL 33138
Website: https://miamichildrenstheater.com/
5. Venetian Pool
Known for its unique and enchanting design, the Venetian Pool is a historic swimming facility that offers families a refreshing experience.
Originally created from a coral rock quarry in the 1920s, the Venetian Pool was designed to resemble the canals of Venice, Italy, with its lush landscaping, arched bridges, and cascading waterfalls.
The Venetian Pool is the largest freshwater pool in the United States. Families can swim and splash in the cool waters and enjoy the feeling of being transported to a Mediterranean paradise.
The pool's water is continuously replenished from an underground aquifer, which gives it a natural and eco-friendly allure. The refreshing spring water and the surrounding coral rock formations add to the pool's scenic beauty and charm.
Families can relax and unwind on the pool's sandy beach areas, perfect for soaking up the sun or enjoying a picnic by the water's edge.
Children can have fun exploring the pool's shallow areas and playing under the cascading waterfalls. The Venetian Pool also offers a separate kiddie pool, providing a safe and enjoyable space for young swimmers.
As a popular destination, the Venetian Pool can get busy during peak times, so families are advised to arrive early or check the pool's website for information on available amenities and safety guidelines.
Address: 2701 De Soto Blvd, Coral Gables, FL 33134
Website: https://www.coralgables.com/attractions/venetian-pool
6. Beaches
With its warm climate and stunning coastline, Miami is famous for its world-class beaches that offer diverse experiences for visitors of all ages.
One of the most iconic beaches in Miami is South Beach, located in the heart of the vibrant Art Deco District. Families can enjoy the lively atmosphere, with its colorful lifeguard towers, beachfront restaurants, and vibrant beach scene. South Beach is perfect for families looking for a mix of relaxation and excitement, with opportunities for swimming, sunbathing, people-watching, and water sports.
For families seeking a quieter and more serene beach experience, Crandon Park Beach on Key Biscayne is an excellent choice. The beach's gentle waves and crystal-clear waters are ideal for children to wade and play. The nearby Crandon Park also offers picnic areas, playgrounds, and nature trails.
Miami's beaches also offer plenty of amenities to ensure families have a comfortable and enjoyable experience. Most beaches have restrooms, showers, and beach chair rentals available. Lifeguards are typically on duty during certain hours to ensure safety in the water.
Remember to pack sunscreen, water, and snacks to stay hydrated and protected during your beach day, and always be mindful of local beach rules and safety guidelines.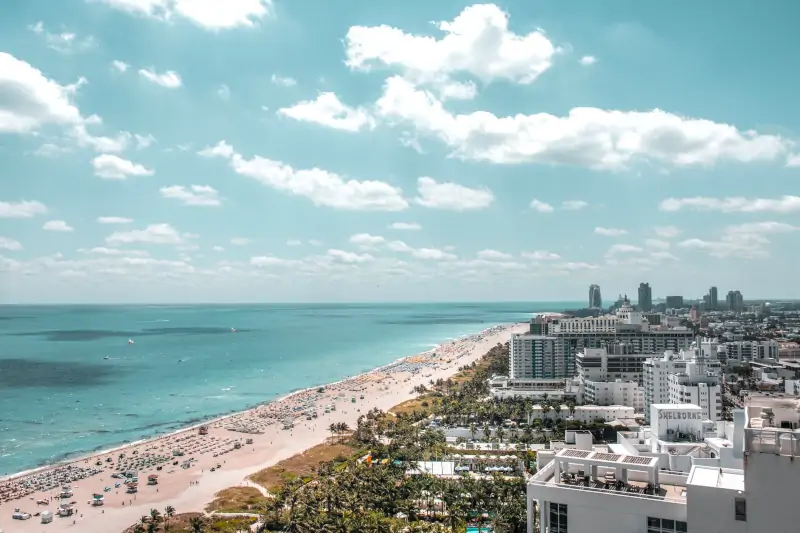 Address: various locations
7. Miami Seaquarium
The Miami Seaquarium is an oceanfront adventure and marine life haven located on the Virginia Key. Families can dive into a world of wonder as they explore exhibits and get up close and personal with marine animals.
As you step into the park, you'll be greeted by the iconic "Flipper" statue, paying homage to the famous dolphin who once called the Seaquarium home.
At the "Dolphin Harbor" experience, families can participate in interactive encounters with friendly bottlenose dolphins. From trainer-led educational sessions to touching and feeding the dolphins, families can create unforgettable memories and learn about the importance of marine conservation.
Another family-favorite exhibit is the "Seal and Sea Lion" show, where talented sea lions and seals showcase their playful behaviors and demonstrate their natural abilities.
At the "Manatee Presentation," families can learn about the gentle giants known as manatees, also known as sea cows. These lovable creatures capture the hearts of visitors as they glide through the water and inspire awareness about the conservation efforts to protect them.
The Miami Seaquarium is committed to marine conservation and education. Throughout the park, families can engage in educational programs and presentations that shed light on the importance of protecting our oceans and the marine life that calls them home.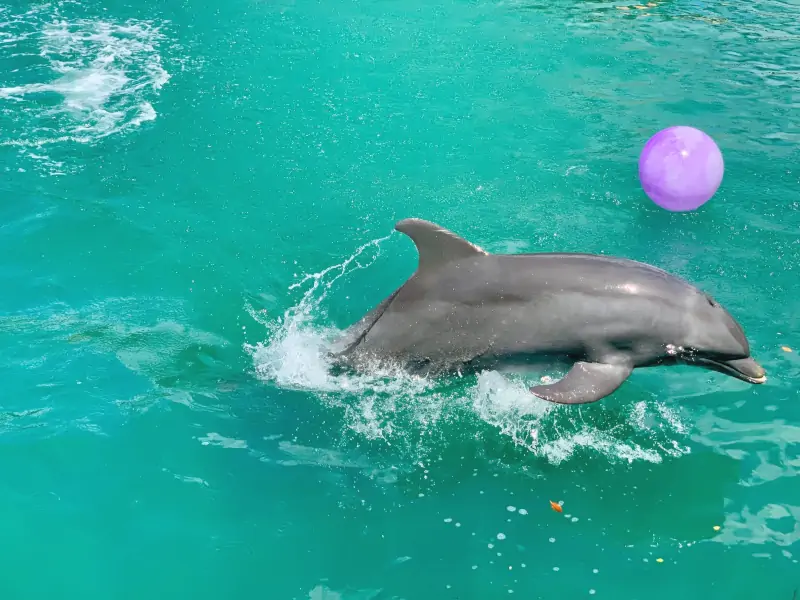 Address: 4400 Rickenbacker Causeway, Miami, FL 33149
Website: https://miamiseaquarium.com/
8. Everglades Airboat Ride
An airboat ride is a must-do experience that allows families to explore the vast and pristine wilderness of the Florida Everglades.
The Florida Everglades is a sprawling wetland filled with diverse flora and fauna, including alligators, birds, turtles, and more. Airboat rides provide families with the opportunity to glide over the shallow waters and grassy marshes.
The experienced airboat captains, often referred to as "gladesmen," are knowledgeable guides who share fascinating insights about the Everglades' unique ecosystem and the wildlife that calls it home.
During the ride, families can spot alligators sunning themselves on the banks, graceful herons and egrets soaring overhead, and playful turtles basking in the sun. The Everglades' diverse wildlife is on full display, providing families with a front-row seat to nature's wonders.
Everglades airboat rides are typically available year-round, allowing families to experience the magic of the Everglades in every season. However, it's essential to dress appropriately for the weather, wear sunscreen, and bring water to stay hydrated during the ride.
In the Miami area, there are a couple of popular airboat ride operators that families may want to consider for their Everglades adventure:
Everglades Holiday Park, located just a short drive from downtown Miami, offers a variety of airboat tours led by experienced gladesmen. The tours provide families with the chance to see alligators, birds, and other wildlife up close, all while learning about the unique ecosystem from knowledgeable guides. Everglades Holiday Park also features live alligator presentations and interactive exhibits.
Gator Park is another popular airboat ride operator in the Miami area. Families can choose from different tour options, including private airboat tours and combo packages with animal encounters. After the airboat ride, families can explore the park's exhibits, including a wildlife habitat and alligator show, for an immersive Everglades experience.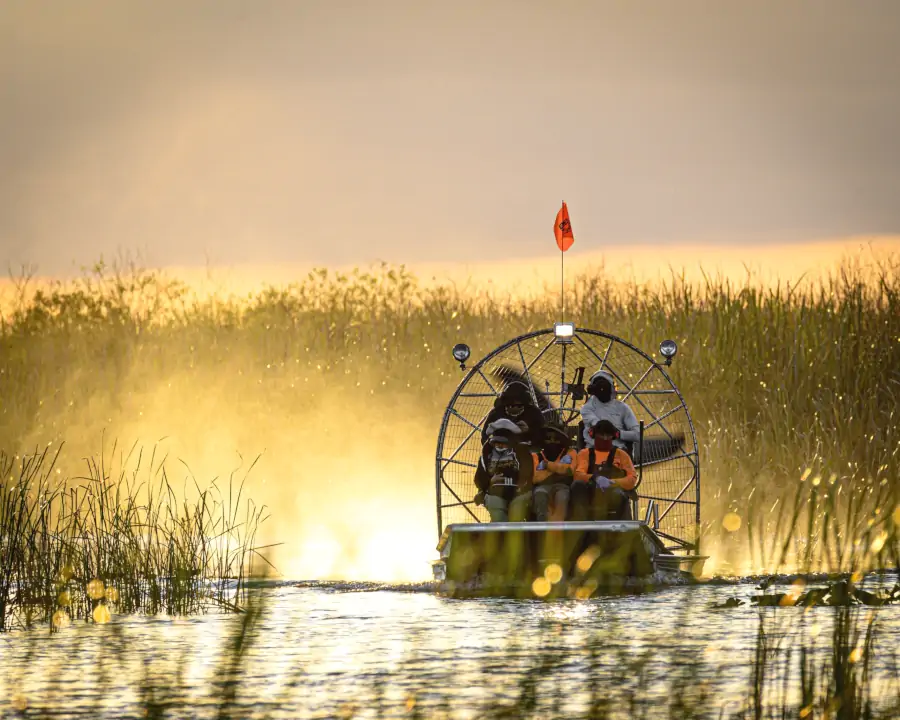 Address: various
Website: https://www.evergladesholidaypark.com/
Website: https://www.gatorpark.com/
9. Miami Dolphins
The Miami Dolphins are a popular National Football League (NFL) team with a storied history that includes two Super Bowl championships and numerous playoff appearances.
Families can immerse themselves in the team's rich legacy by visiting the Miami Dolphins' Walk of Fame, which honors the franchise's greatest players, coaches, and contributors.
For young fans, the Miami Dolphins offer a variety of family-oriented activities and events. The Dolphins Kids Club provides a unique opportunity for children to engage with the team through exclusive experiences, events, and special offers.
Throughout the NFL season, the Miami Dolphins' cheerleaders and mascot, T.D., entertain the crowd with energetic performances and interactive activities. Families can join in on the fun during breaks in the game.
Address: 347 Don Shula Dr, Miami Gardens, FL 33056
Website: https://www.miamidolphins.com/
10. Miami Marlins
The Miami Marlins bring the thrill of America's favorite pastime to the heart of South Florida.
Attending a Miami Marlins game at Marlins Park, their state-of-the-art stadium, is an unforgettable experience for families.
From the roar of the crowd to the crack of the bat, the atmosphere at Marlins Park is filled with energy and enthusiasm.
The Miami Marlins' team mascot, Billy the Marlin, is a beloved figure who engages fans of all ages with his energetic performances and playful antics. Billy the Marlin makes regular appearances during games, ensuring that families have a memorable and entertaining time at Marlins Park.
Address: 501 Marlins Way, Miami, FL 33125
Website: https://www.mlb.com/marlins
11. Miami Heat
The Miami Heat bring the excitement of the NBA to South Florida.
Throughout the NBA season, the Miami Heat play thrilling games, showcasing their skills and teamwork. Families can join the roaring crowd and experience the electrifying atmosphere as they cheer for their team and celebrate every slam dunk and three-point shot.
The Miami Heat's beloved mascot, Burnie, is a fan-favorite who entertains audiences with high-energy performances and is especially popular with kids.
Address: 601 Biscayne Boulevard, Miami, FL 33132
Website: https://www.nba.com/heat
12. Thriller Miami Seaboat Adventures
Thriller Speedboat Adventures offers exciting speedboat tours in Miami.
With custom-built 55-foot power catamarans designed for speed and safety, families can embark on a journey through Biscayne Bay. The tours provide amazing views of the Miami skyline, South Beach, and Star Island, accompanied by fascinating anecdotes from experienced captains.
Safety is a priority at Thriller Speedboat Adventures, with life jackets provided to all passengers and a comprehensive safety briefing before departure.
Families have the flexibility to choose from daytime or evening tours, allowing them to enjoy the scenic beauty under the Florida sun or witness the stunning sunset over the Miami skyline.
Departing from the bustling Bayside Marketplace, families can explore shops, restaurants, and attractions before or after their thrilling adventure.
Address: 401 Biscayne Boulevard Miami, FL 33132
Website: https://www.thrillermiami.com/
13. Paradise Cove Water Park
Paradise Cove Water Park features water attractions that promise an unforgettable experience for the entire family.
From twisting water slides to exhilarating drop slides, there's no shortage of thrilling fun. And little ones can immerse themselves in the water playgrounds with tipping buckets, water sprayers, and kid-friendly slides.
Visitors will find a range of family-friendly amenities at Paradise Cove Water Park. Ample seating areas, including shaded spots and cozy cabanas available for rent, offer a comfortable respite for relaxation and picnics. The park also offers various food and beverage options on-site, making it easy to refuel during the day.
Throughout the season, Paradise Cove Water Park hosts special events and activities, adding an extra layer of excitement to your visit. From poolside movie nights to themed splash parties, there's always something delightful happening for families.
Address: 900 N. Flamingo Road, Pembroke Pines, FL 33028
Website: https://www.broward.org/Parks/ThingsToDo/Pages/ParadiseCoveWaterPark.aspx
14. Jungle Island
Jungle Island, formerly known as Parrot Jungle, has been a popular destination since 1936.
Jungle Island is home to a diverse wildlife. From majestic parrots and playful lemurs to impressive kangaroos and cuddly sloths, the park's inhabitants are sure to excite visitors of all ages.
Beyond entertainment, Jungle Island offers educational opportunities for kids and adults alike. Families can participate in interactive animal shows and engaging presentations, where they'll learn about the conservation efforts in place to protect these incredible species.
As families explore Jungle Island, they'll find themselves surrounded by lush, exotic gardens filled with vibrant flowers and towering palm trees.
Jungle Island also features adventure playgrounds designed to cater to the young explorers. Kids can climb, slide, and swing, indulging in active play amidst the tropical landscape.
Families can refuel and recharge at the park's various dining options. The outdoor seating areas provide a pleasant setting to enjoy a family meal or a quick bite.
Address: 1111 Parrot Jungle Trail, Miami, FL 33132
Website: https://www.jungleisland.com/
15. Miccosukee Indian Village
Immerse your family in the rich culture and traditions of the Miccosukee Tribe in the heart of the Everglades.
The Miccosukee Indian Village offers educational exhibits that provide insight into the tribe's ancestral traditions, historical struggles, and modern way of life. Families can gain a deeper understanding of the Miccosukee culture, their relationship with nature, and the preservation of their heritage for future generations.
The Miccosukee Indian Village welcomes families of all ages and offers various activities suitable for kids. Engage in interactive experiences that allow children to learn about the Miccosukee traditions in a fun and engaging way.
Address: Miccosukee Indian Village, Mile Marker 35, US-41 (Tamiami Trail), Miami, FL 33194
Website: https://miccosukee.com/resort/experiences/
16. Lunch and Dinner Cruises
Immerse your family in a culinary adventure amidst the sparkling waters and breathtaking views of Miami with a lunch or dinner cruise. These delightful cruises offer a perfect combination of delectable cuisine and scenic splendor, making them an ideal choice for families seeking a memorable dining experience.
As you sail along Biscayne Bay, Miami's iconic skyline and landmarks become the backdrop for an enchanting family dining affair. Marvel at the art deco architecture of Miami Beach and the bustling Port of Miami, creating a unique dining atmosphere that captivates both adults and children alike.
For a touch of novelty and excitement, consider themed lunch and dinner cruises. From thrilling pirate-themed adventures to tropical luaus, these cruises offer immersive experiences that entertain both children and adults. Themed dining cruises add an extra layer of fun, creating unforgettable moments that your family will treasure.
Several reputable cruise operators cater to families seeking delightful dining experiences in Miami. Operators like Island Queen Cruises and Jungle Queen Riverboat are well-known for their family-friendly cruises, impeccable service, and knowledgeable guides, ensuring an enjoyable and safe experience for all.
Website: https://islandqueencruises.com/
Website: https://www.junglequeen.com/
17. Monkey Jungle
At the Monkey Jungle wildlife park, families can explore primate exhibits that allow them to observe monkey species in their natural habitats.
Elevated pathways offer unobstructed views, allowing visitors to observe monkeys as they swing, play, and interact within their natural habitats. It's a remarkable opportunity for children and adults alike to gain insights into the behavior and intelligence of these incredible animals.
One of the standout attractions is the "Amazonian Rainforest" exhibit, a journey into the heart of the rainforest. Here, families can observe monkeys thriving in a setting that replicates their native environment, surrounded by lush greenery and enchanting ambiance.
The Amazonian Cave is another remarkable experience at Monkey Jungle. Families can venture into this underground oasis, where squirrel monkeys roam freely.
For an added dose of excitement, families can participate in the "Wild Monkey Feeding" presentation. It's an opportunity to watch monkeys showcase their foraging skills and natural feeding behaviors.
Beyond the primate exhibits, Monkey Jungle houses Parrot and Orangutan Islands, offering additional delights. Families can marvel at the vibrant plumage and playful antics of parrots, and observe the strength and intelligence of orangutans.
Address: 14805 SW 216th St, Miami, FL 33170
Website: https://www.monkeyjungle.com/
18. Crandon Park
Crandon Park is an expansive park along the pristine shores of Key Biscayne.
The park is famous for its tranquil beaches, water activities, nature trails, and recreational facilities.
The park's gardens and the Marjory Stoneman Douglas Biscayne Nature Center provide educational experiences for families. Kids can learn about the park's unique flora and fauna and participate in hands-on activities that promote environmental awareness and conservation.
Address: 6747 Crandon Blvd, Key Biscayne, FL 33149
Website: https://www.miamidade.gov/parks/crandon.asp
19. Pinecrest Gardens
Pinecrest Gardens boasts an impressive collection of gardens, each showcasing unique plant species from around the world.
Families can wander through the Butterfly Garden, where colorful butterflies flutter amidst an array of blooming flowers.
Children will delight in the Splash 'N Play area, a refreshing water playground featuring interactive water features and spray zones.
Numerous shaded picnic spots offer families the perfect setting for a relaxing outdoor meal. Whether it's a family picnic or a leisurely lunch, these areas provide a cozy atmosphere to enjoy quality time together.
Young adventurers can explore multiple playgrounds scattered throughout the gardens, each offering age-appropriate equipment and opportunities for play. From swings to climbing structures, these playgrounds cater to children of various ages, ensuring a fun and safe experience for everyone.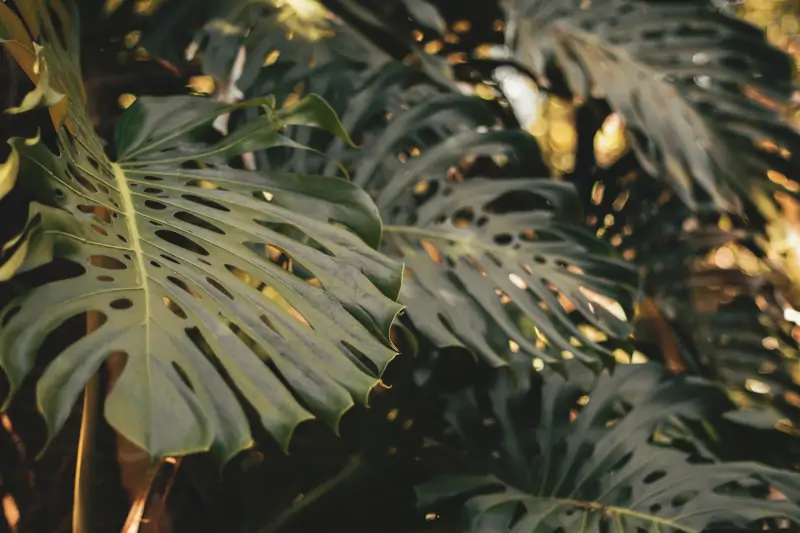 Address: 11000 Red Rd, Pinecrest, FL 33156
Website: https://www.pinecrestgardens.org/
20. Vizcaya Museum and Gardens
The Vizcaya Museum and Gardens stand as an architectural marvel and a fascinating piece of Miami's history. Once the opulent winter residence of businessman James Deering, Vizcaya now welcomes families to step back in time and immerse themselves in the beauty and grandeur of the early 20th century.
Vizcaya's Main House is a magnificent Mediterranean Revival mansion. The opulent interior reflects the European influence and houses an extensive collection of art and antique furnishings. As families explore the rooms, they can gain insights into the lavish lifestyle of the era's elite.
Beyond the Main House lie the exquisite Vizcaya Gardens, a lush and enchanting paradise that transports visitors to another world. The gardens showcase a blend of European and subtropical elements, including Renaissance-inspired fountains, sculpted hedges, and classical statues. The Secret Garden, with its hidden pathways and tranquil ambiance, is a favorite among families seeking a serene escape.
Vizcaya's location on the shores of Biscayne Bay grants visitors amazing waterfront views. Families can stroll along the Bayfront Terrace, where they can admire the pristine gardens blending seamlessly with the azure waters of the bay.
Address: 3251 S Miami Ave, Miami, FL 33129
Website: https://vizcaya.org/
21. Wynwood Walls
Located in the heart of Miami's Wynwood neighborhood, Wynwood Walls is an urban art park that showcases a vibrant collection of street art and murals from renowned artists around the globe. As families step into this open-air museum, they are greeted by an explosion of color, creativity, and self-expression.
One of the hallmarks of Wynwood Walls is its commitment to fostering collaboration between artists. The park has hosted numerous international street art festivals, bringing together artists from different backgrounds and cultures to create powerful collaborative pieces.
Wynwood Walls is not only a visual delight but also a family-friendly space. Children can freely roam the park and marvel at the larger-than-life murals, sparking their imagination and creativity. The park's open layout and pedestrian-friendly paths create a safe environment for families to explore and discover the wonders of street art together.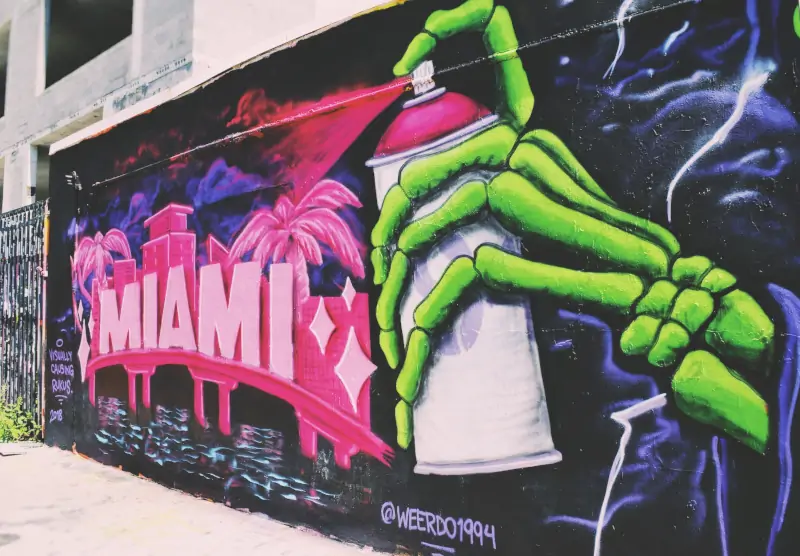 Address: 2520 NW 2nd Ave, Miami, FL 33127
Website: https://thewynwoodwalls.com/
22. Flamingo Park
Flamingo Park in South Beach offers a diverse range of activities for families and visitors of all ages. Spanning over 36 acres, this vibrant park is a popular gathering spot for outdoor fun and relaxation amidst its lush greenery and modern amenities.
One of the main highlights of Flamingo Park is its sparkling swimming pool, an ideal spot for families to cool off and enjoy some water-based recreation. The pool is equipped with lifeguards and offers a safe and enjoyable environment for kids and adults alike to swim and splash.
The park's expansive children's playground is a haven for young adventurers. With state-of-the-art equipment, slides, swings, and climbing structures, kids can unleash their energy and have a blast in this imaginative play space.
For fitness-conscious families, Flamingo Park houses a modern fitness center equipped with a variety of exercise equipment. Additionally, the park offers fitness classes, including yoga and aerobics.
Address: 999 11th St, Miami Beach, FL 33139
Website: https://www.miamibeachfl.gov/city-hall/parks-and-recreation/parks-facilities-directory/facility-info-flamingo-park/
23. Adrienne Arsht Center for the Performing Arts
The Adrienne Arsht Center for the Performing Arts is a hub for world-class entertainment, bringing a diverse range of performances to delight audiences of all ages.
The center encompasses three impressive venues: the Ziff Ballet Opera House, the Knight Concert Hall, and the Carnival Studio Theater. The Ziff Ballet Opera House boasts a grand design with its stunning red interior, and it serves as the primary venue for ballet and opera performances. The Knight Concert Hall, renowned for its exceptional acoustics, hosts orchestral concerts, Broadway shows, and other musical performances. The intimate Carnival Studio Theater provides a cozy setting for experimental theater, intimate concerts, and smaller-scale productions.
Families with children will find a variety of family-friendly programs and performances at the Arsht Center. The center's commitment to engaging younger audiences is evident in its lineup of shows designed specifically for children, as well as educational programs that foster a love for the performing arts.
Address: 1300 Biscayne Blvd, Miami, FL 33132
Website: https://www.arshtcenter.org/
24. Little Havana
Little Havana, located just west of downtown Miami, is a lively neighborhood that pulsates with the vibrant spirit of Cuban culture. This iconic enclave has become a cherished destination for families and visitors seeking an immersive experience in Miami's rich Hispanic heritage.
As families venture into Little Havana, they are instantly immersed in an enchanting world where the sights, sounds, and flavors of Cuba blend seamlessly. The bustling streets are adorned with colorful murals, Latin music resonates from storefronts and cafes, and the aroma of Cuban coffee and delicious cuisine fills the air, creating a warm and welcoming ambiance.
Calle Ocho (8th Street) serves as the epicenter of Little Havana, where the heart of Cuban culture beats strongest. Families can stroll along the iconic boulevard, soaking in the vibrant atmosphere, and discovering local shops, galleries, and eateries.
At Maximo Gomez Park, affectionately known as Domino Park, families can witness an age-old tradition come to life as seasoned players gather to engage in lively games of dominoes and share stories. This cultural meeting point offers a glimpse into the close-knit community that defines Little Havana.
Little Havana is a hub of cultural events and festivals that celebrate Cuban traditions and heritage. The annual Calle Ocho Festival, which takes place during Carnaval Miami, is one of the largest street festivals in the country, featuring lively music, dance, and delectable Cuban cuisine.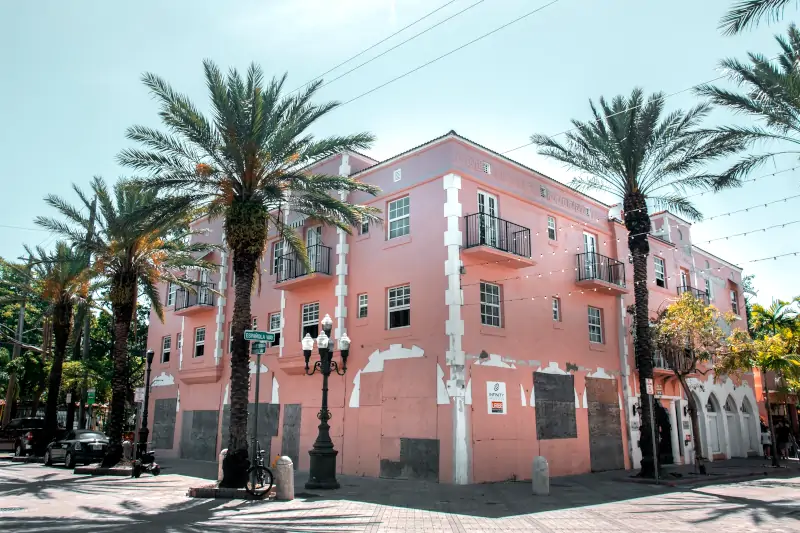 Address: Little Havana, Miami, FL 33135
25. Zoological Wildlife Foundation
The Zoological Wildlife Foundation (ZWF) is an enchanting wildlife sanctuary that offers an opportunity to connect with exotic animals from around the world.
At ZWF, families can embark on a journey to discover a diverse collection of exotic wildlife. From big cats, including lions, tigers, and leopards, to primates like lemurs and capuchin monkeys, each animal has found a safe haven at the sanctuary.
ZWF provides educational wildlife tours led by experienced guides, who offer fascinating insights into the lives and behaviors of the animals residing at the sanctuary. Families can learn about the importance of wildlife conservation and the efforts made by ZWF to protect endangered species.
One of the highlights of visiting ZWF is the opportunity to interact with some of the animals under the supervision of trained professionals. From feeding a giraffe to getting up close with a sloth, these intimate encounters leave lasting impressions and create cherished memories for visitors of all ages.
Zoological Wildlife Foundation offers a limited number of private tours daily, ensuring a personalized and intimate experience for families. It is recommended to book tickets in advance to secure a spot.
Address: 16225 SW 172nd Ave, Miami, FL 33187