1. Sacramento Zoo
Established in 1927, the zoo spans 14.3 acres and is home to over 500 animals from various regions around the world. As you wander through the zoo, you'll encounter creatures like giraffes, lions, tigers, primates, and reptiles, for an up-close experience with wildlife.
For families with young children, the Sacramento Zoo offers the "Discovery Room," a hands-on learning space where kids can engage in animal-themed activities, storytime sessions, and educational play.
Another beloved attraction is the "Reptile House," featuring an impressive collection of snakes, lizards, and amphibians.
The "Tropical Rainforest" exhibit immerses visitors in a lush environment filled with exotic plants and colorful birds.
To add more excitement to your visit, consider taking a ride on the zoo's "Conservation Carousel" or enjoy a leisurely train ride around the grounds.
And don't forget to pack a picnic and relax in the beautifully landscaped picnic areas.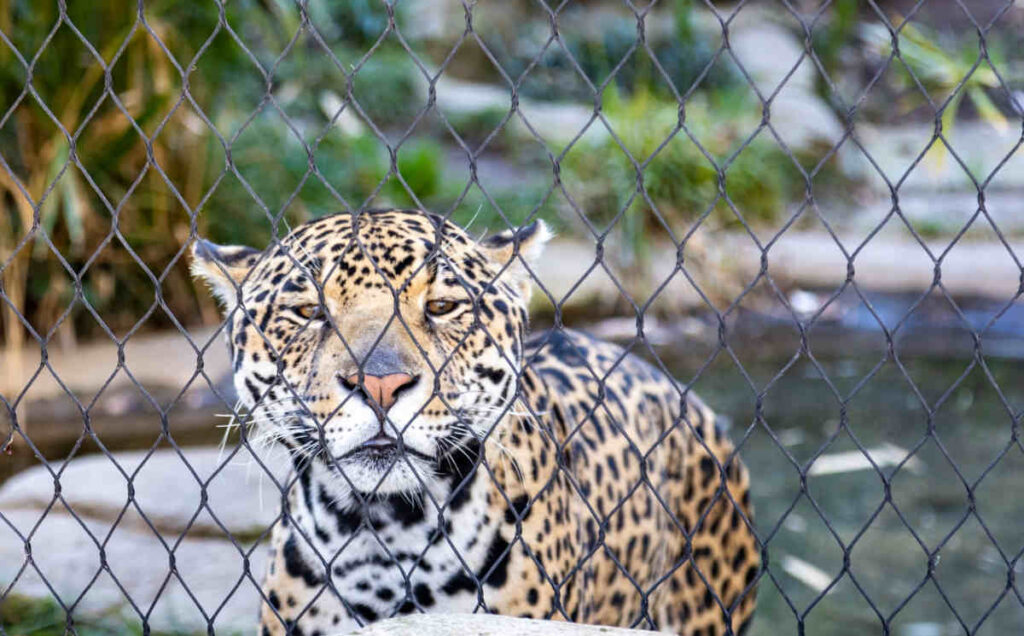 Address: 3930 West Land Park Drive, Sacramento, CA 95822
Website: https://www.saczoo.org/
2. California State Capitol Museum
The California State Capitol Museum is a must-visit destination for families who are looking to explore the history and government of the Golden State.
The museum offers free guided tours, which allow visitors to delve into the history and significance of the state's Capitol.
Outside the Capitol building, families can enjoy the beautiful Capitol Park, which features lush gardens, memorials, and statues that pay homage to the state's diverse history and influential figures.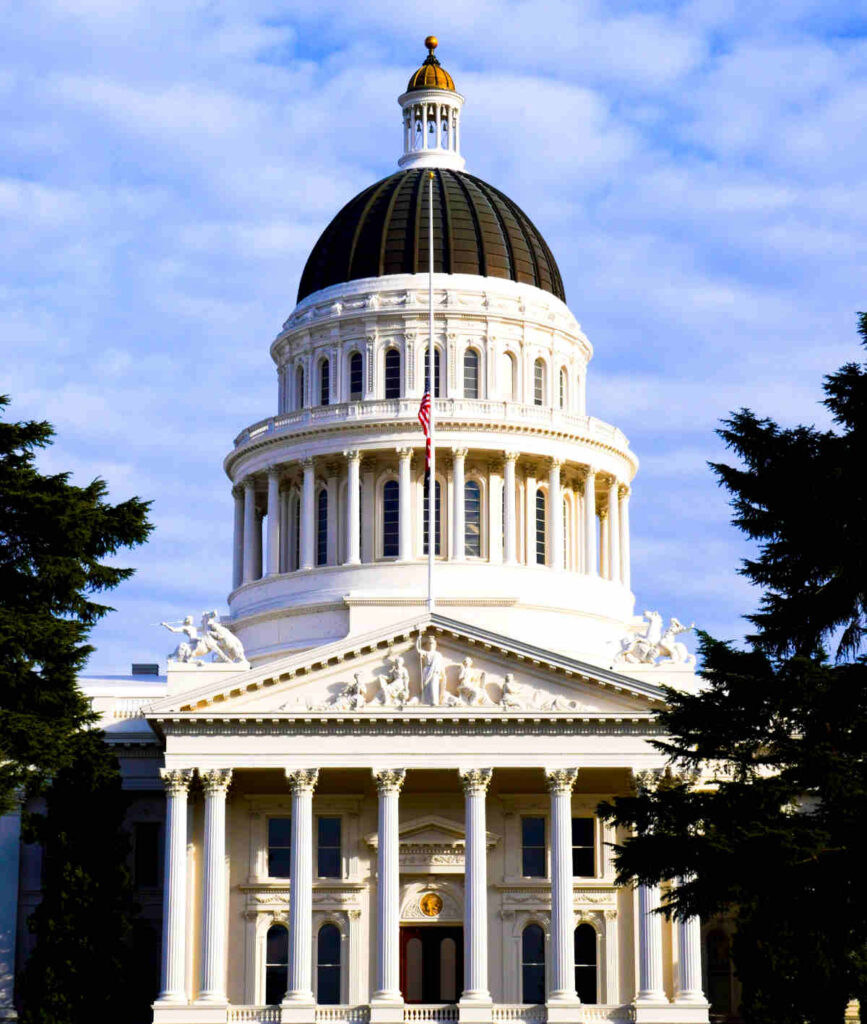 Address: 1315 10th Street, Sacramento, CA 95814
Website: https://capitolmuseum.ca.gov/
3. Governor's Mansion
The Governor's Mansion is a historic and grand residence that has been home to many of California's governors over the years. Located just a short distance from the State Capitol, this elegant mansion serves as the official residence for the state's governor and their family.
Visitors can explore the Governor's Mansion during guided tours, where they can step back in time and learn about the history of the residence and the influential figures who once called it home. The tours offer an opportunity to view the mansion's opulent rooms, each adorned with exquisite furnishings, artwork, and decor reflective of different periods.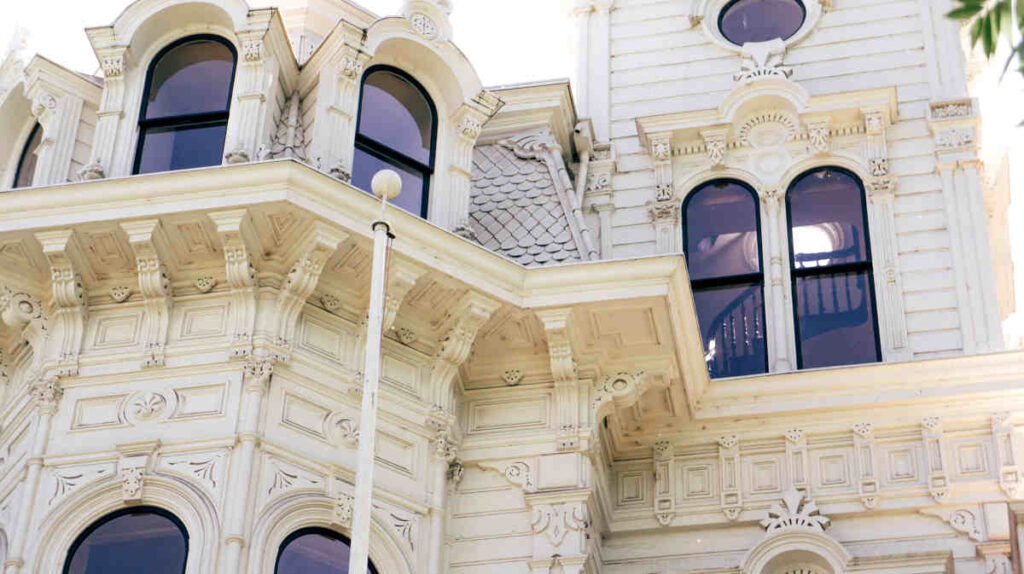 Address: 1526 H Street Sacramento, CA 95814
Website: https://www.parks.ca.gov/pages/684/files/mansion.pdf
4. Old Sacramento
Old Sacramento, located along the banks of the Sacramento River, is a historic district that transports visitors back in time to the 1800s.
The area is lined with unique shops, restaurants, and museums that showcase the vibrant culture and heritage of the Gold Rush era.
During certain times of the year, Old Sacramento hosts special events and festivals that celebrate the area's history, such as the Gold Rush Days, which reenacts the spirit of the Gold Rush era with costumed characters and historical demonstrations.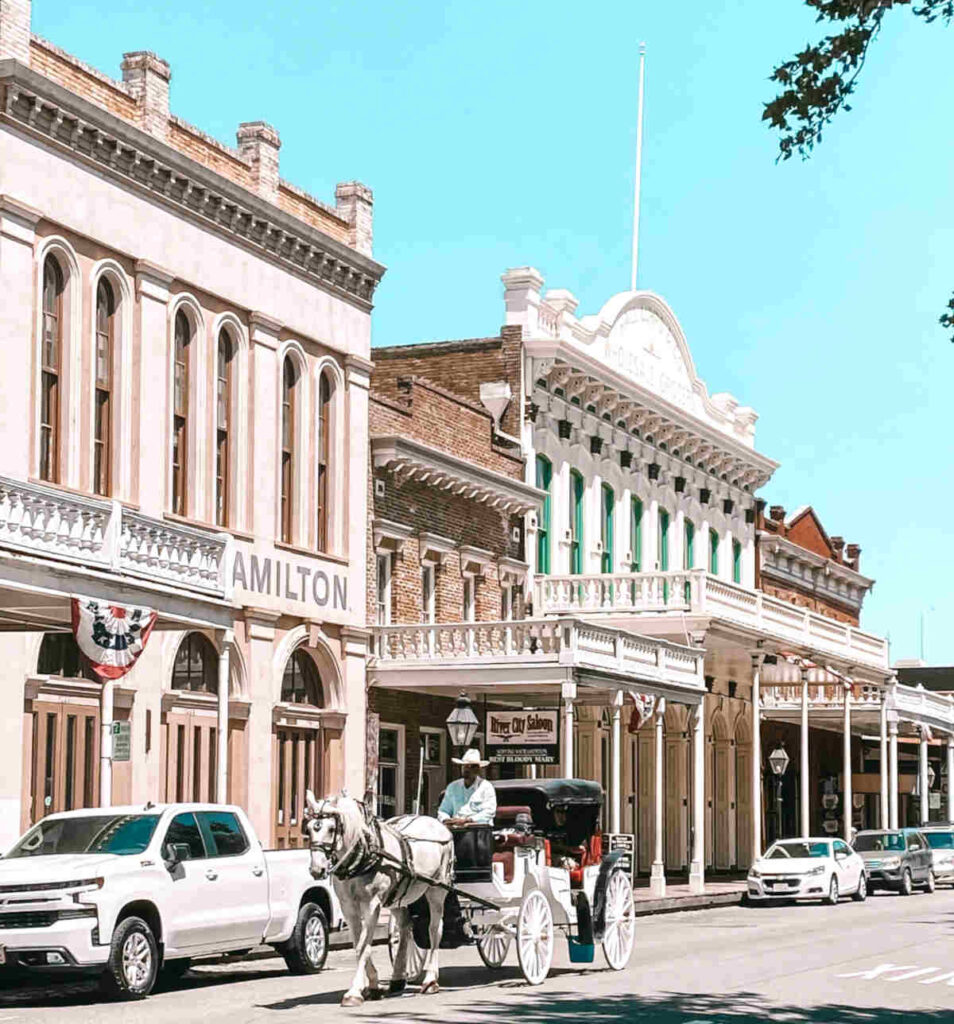 Address: 1002 2nd St, Sacramento, CA 95814
Website: https://www.parks.ca.gov/?page_id=497
5. California Automobile Museum
The California Automobile Museum is a destination for families and car enthusiasts. It features a diverse collection of classic cars and vintage vehicles from various eras.
The museum's extensive collection includes everything from early horseless carriages to sleek sports cars.
Kids can sit behind the wheel of vintage vehicles and imagine themselves cruising down the open road. The hands-on activities and informative displays make learning about cars both fun and educational.
Address: 2200 Front Street Sacramento, CA 95818
Website: https://www.calautomuseum.org/
6. California State Railroad Museum
As one of the largest railroad museums in North America, the California State Railroad Museum houses an impressive collection of historic locomotives, passenger cars, and other railway artifacts.
Families can explore the museum's extensive indoor and outdoor exhibits, which include beautifully restored train cars, interactive displays, and informative exhibits.
As a visitor, you can even take a ride on the Sacramento Southern Railroad, a vintage steam locomotive that offers scenic excursions along the Sacramento River. This experience allows visitors to step back in time and experience the golden age of rail travel firsthand.
Address: 125 I Street
Sacramento, CA 95814
Website: https://www.parks.ca.gov/?page_id=668
7. California State Indian Museum
The California State Indian Museum celebrates the heritage and traditions of California's Native American tribes. Families can explore artifacts, crafts, and interactive exhibits to learn about the diverse cultures that have called this region home for centuries. The museum's highlight is the traditional Native American village, where visitors can experience the past through replica dwellings and demonstrations.
Address: 2618 K Street,Sacramento, CA 95816
Website: https://www.parks.ca.gov/?page_id=486
8. Fairytale Town
Fairytale Town is a charming 2.5-acre park designed for young children and families. It brings classic fairytales and nursery rhymes to life through themed play areas and interactive exhibits. Kids can explore gardens, climb aboard a pirate ship, slide down hills, and visit miniature storybook cottages. The Children's Theater offers live performances and puppet shows, while educational programs engage young minds.
Address: 3901 Land Park Drive, Sacramento, CA 95822
Website: https://www.fairytaletown.org/calendar/
9. Sacramento Kings Basketball
The Sacramento Kings play their home games at the Golden 1 Center, a state-of-the-art arena located in downtown Sacramento. The arena offers a fantastic experience for fans with its modern amenities, interactive displays, and a vibrant atmosphere. Attending a Sacramento Kings game is an exciting experience for families and basketball enthusiasts alike.
Address: 500 David J Stern Walk Sacramento, CA 95814
Website: https://www.nba.com/kings/
10. Raging Waters Sacramento
Raging Waters Sacramento is a family-friendly water park. It offers a variety of water slides, wave pools, lazy rivers, and splash zones for all ages. Breaker Beach wave pool and Calypso Cooler lazy river are popular attractions. The park provides shaded areas, dining options, and safety measures for a fun and safe experience.
Address: 1600 Exposition Blvd, Sacramento, CA 95815
Website: https://www.rwsac.com/
11. Aerospace Museum of California
Located near McClellan Air Force Base, the Aerospace Museum of California includes a remarkable collection of aircraft and aerospace artifacts, from the early days of aviation to modern space exploration.
Visitors can explore historic aircraft, including military jets, helicopters, and even a retired Boeing 747 jumbo jet. The museum's interactive exhibits allow families to learn about the principles of flight, space exploration, and the fascinating world of aviation.
Address: 3200 Freedom Park Drive, McClellan, CA 95652
Website: https://aerospaceca.org/
12. SMUD Museum of Science and Curiosity
Formerly known as the Powerhouse Science Center, the SMUD Museum of Science and Curiosity is dedicated to sparking curiosity and igniting a passion for science in visitors of all ages.
From exploring the wonders of space in the planetarium to conducting science experiments in the Discovery Lab, there's something for everyone to enjoy.
In addition to the indoor exhibits, the museum offers an outdoor area called the Nature Discovery Zone, where kids can immerse themselves in nature and learn about the environment through play and exploration.
Address: 400 Jiboom Street, Sacramento, CA 95811
Website: https://visitmosac.org/
13. Sacramento Children's Museum
The Sacramento Children's Museum offers hands-on exhibits and activities that encourage learning through play and exploration.
Kids can pretend to be doctors, chefs, or firefighters in the "City of Wonders" exhibit and explore the principles of science and engineering in the "Airways" exhibit. The "Raceways" exhibit allows children to build and race their own toy cars and thus learn about speed and motion.
The museum also has an art studio where kids can unleash their creativity through various art projects. Along with the exhibits, the museum offers educational programs and events, such as storytimes and music classes.
Address: 2701 Prospect Park, Rancho Cordova, CA 95670
Website: https://sackids.org/
14. Skatetown
This state-of-the-art roller skating rink offers a fun and exhilarating experience for people of all ages. Whether you're a beginner or a seasoned skater, Skatetown provides a safe and welcoming environment to lace up your skates and hit the floor.
The facility features a spacious skating rink with smooth surfaces, great for gliding and showing off your skating skills. And they offer rollerblade rentals for those who prefer to skate on blades.
Skatetown also hosts various themed skate nights and special events throughout the year.
Address: 1009 Orlando Ave, Roseville CA 95661
Website: https://www.skatetown.biz/
15. Lake Natoma
Lake Natoma is a reservoir surrounded by greenery and wildlife. Families can enjoy kayaking, paddleboarding, fishing, and hiking along well-maintained trails. The lake's calm waters make it ideal for beginners and children. Your family can relax on sandy beaches or have a picnic by the shore.
Address: 7806 Folsom Auburn Rd, Folsom, CA 95630
Website: https://www.recreation.gov/camping/gateways/2280
16. SeaQuest Folsom
SeaQuest Folsom is an interactive aquarium. Kids can touch and feed animals, explore themed exhibits like the Amazon Rainforest and Shark Lagoon, and enjoy the free-flight aviary with colorful birds. The aquarium also offers guided tours, educational programs, and special events.
Address: 430 Palladio Pkwy #1801, Folsom, CA 95630
Website: https://folsom.visitseaquest.com/
17. Quarry Park Adventures
Quarry Park Adventures is an outdoor adventure park perfect for families. It offers zip lines, an Aerial Adventure Course, and a Kidz Kove area for little ones. Enjoy picnicking by the Quarry Lake and explore the Adventure Playground.
Address: 5373 Pacific St, Rocklin, CA 95677
Website: https://quarrypark.com/
18. Rafting
Sacramento is surrounded by several beautiful rivers that offer excellent opportunities for rafting and outdoor adventures. One of the most popular rafting destinations near Sacramento is the American River. The South Fork of the American River is known for its Class III rapids, suitable for families and beginners.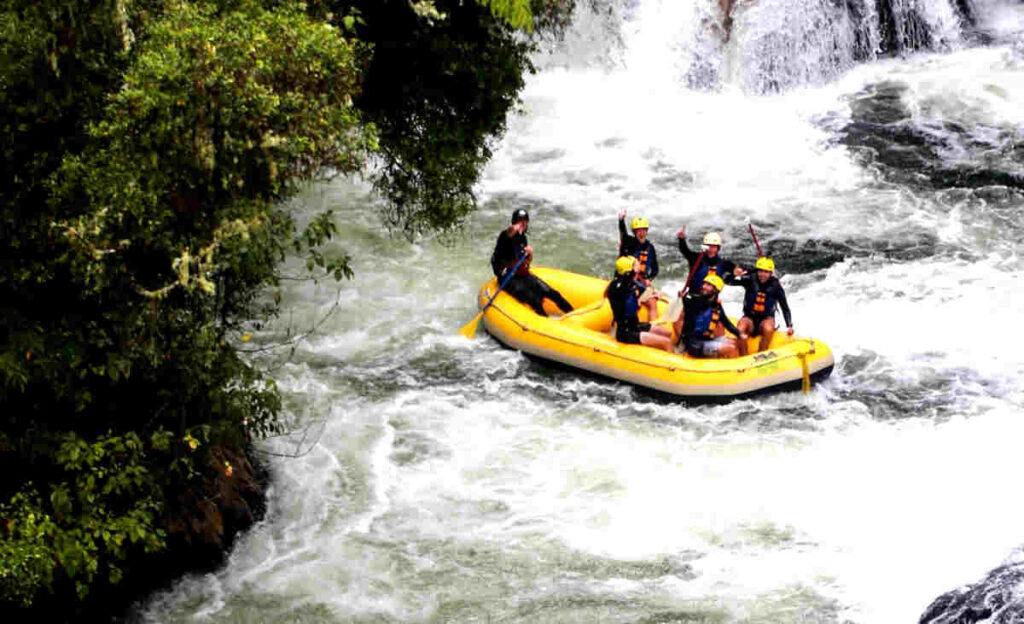 Address: 6019 New River Road, Coloma, CA 95613
Website: https://www.americanwhitewater.com/
19. Vierra Farms
Vierra Farms is a family destination offering a variety of activities and attractions.
Its seasonal pumpkin patch draws visitors during fall, for a fun experience picking pumpkins, going on hayrides, and exploring a corn maze. In addition to the pumpkin patch, visitors can enjoy a sunflower maze, petting zoo, pony rides, and a play area for kids.
The farm hosts special events like "Summer on the Farm" with water play areas and water balloon battles.
And if you are looking for healthy fare, they also have a market for fresh produce and local products.
Address: 3010 Burrows Ave, West Sacramento, CA 95691
Website: https://www.vierrafarms.com/
20. Apple Hill Growers
Apple Hill Growers is a family-friendly agritourism destination near Placerville, CA. With over 50 farms, orchards, and wineries, it offers apple picking, hayrides, corn mazes, and more in the fall. Kids can enjoy petting zoos and pony rides, while parents can shop for handmade crafts. In winter, families can cut their own Christmas trees. Spring and summer bring blossoming orchards and fresh produce. Year-round, there are festivals, live music, and food tastings.
Website: https://applehill.com/
21. Sacramento Regional Fire Museum
The Sacramento Regional Fire Museum preserves the rich history of firefighting in the region and showcases a collection of equipment and memorabilia. Kids and adults can enjoy interactive exhibits and even dress up in firefighter gear.
Address: 3650 Industrial Blvd, West Sacramento, CA 95691
Website: https://www.sacfiremuseum.org/
22. River Fox Train
The River Fox Train in Sacramento, CA offers a vintage train ride with themed excursions, beautiful views, and tasty dining options.
Address: 18095 County Road 117, West Sacramento, CA 95691
Website: https://www.riverfoxtrain.com/
23. Sacramento Youth Symphony
The Sacramento Youth Symphony is a musical organization that provides talented young musicians with opportunities to showcase their skills and passion for music. The symphony consists of several ensembles, each catering to different age groups and skill levels, ranging from elementary school students to high school graduates.
Address: 3443 Ramona Ave, Suite 22, Sacramento, CA 95826
Website: https://www.sacramentoyouthsymphony.org/
24. Sutter's Fort State Historic Park
Sutter's Fort State Historic Park in Sacramento offers families a chance to experience life in the 19th century. Built by John Sutter during the Gold Rush era, the reconstructed fort shows visitors what pioneer life looked like. Kids can dress up, pan for gold, and participate in historical activities. The park's lush gardens and picnic areas make it a great spot for a family outing.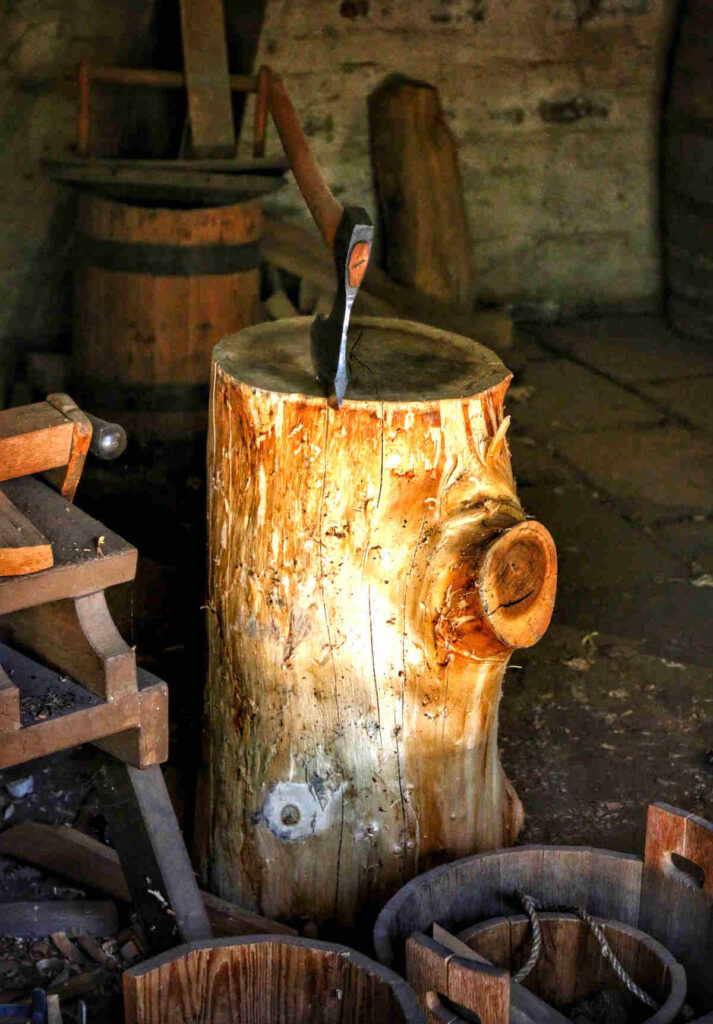 Address: 2701 L Street, Sacramento, CA 95816
Website: https://www.parks.ca.gov/?page_id=485
25. iFly Indoor Skydiving
iFly Indoor Skydiving offers the thrill of skydiving without jumping from a plane. Inside a vertical wind tunnel, participants experience the sensation of free-fall, creating an exhilarating adventure for all ages. With trained instructors and safety measures in place, it's a fantastic family activity.
Address: 118 Harding Blvd, Roseville, CA 95678