1. Fresno Chaffee Zoo
The Fresno Chaffee Zoo is home to a diverse collection of animals from around the world, offering you the opportunity to connect with wildlife and learn about conservation efforts.
One of the highlights of the Fresno Chaffee Zoo is its African Adventure exhibit, where visitors can embark on a safari-like journey and encounter majestic animals such as elephants, lions, and giraffes.
Another must-visit area is the Sea Lion Cove, where playful sea lions and seals impress audiences with their antics. The interactive exhibit allows visitors to observe these marine mammals both above and below the water.
Families with young children will delight in the Valley Farm, a hands-on area where they can interact with friendly domestic animals. From goats to sheep and even alpacas, kids have the opportunity to feed and pet these gentle creatures.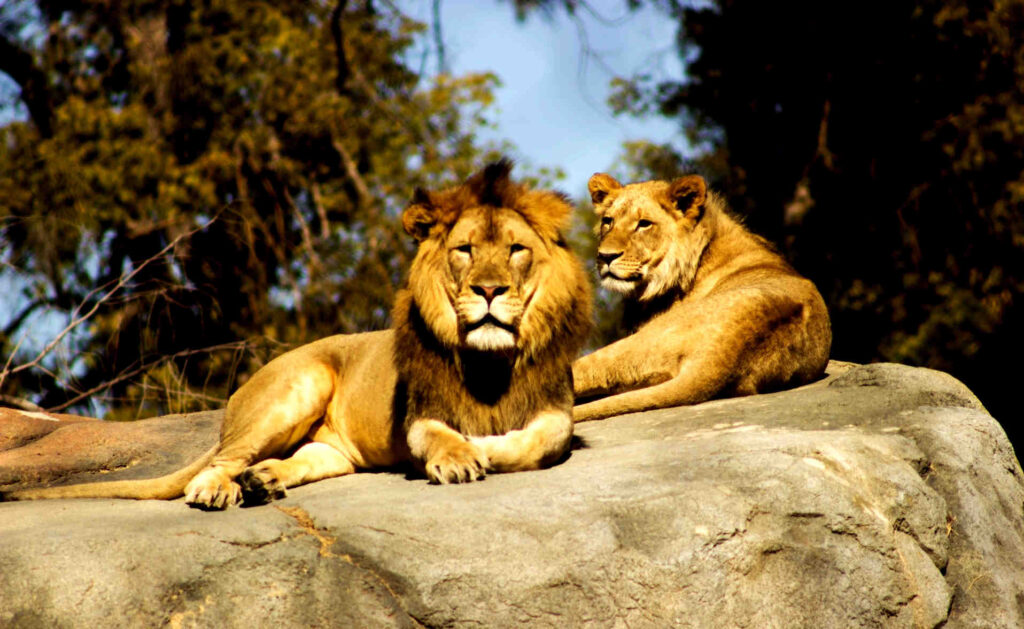 Address: 894 West Belmont Avenue, Fresno, CA 93728
Website: https://fresnochaffeezoo.org/
2. Forestiere Underground Gardens
Created by Baldasare Forestiere, an Italian immigrant, the underground gardens are a feat of ingenuity and craftsmanship.
The gardens are an underground network of passageways, rooms, and courtyards that span over 10 acres. What makes this place so extraordinary is that it was entirely hand-built by Forestiere himself over several decades, using only simple tools like shovels and pickaxes. The result is an underground world, complete with citrus trees, grapevines, and other lush plants thriving beneath the surface.
Exploring the underground gardens is like stepping into a secret paradise, with cool passageways and beautiful greenery providing a tranquil and refreshing escape from the outside world. It's a great destination for families seeking a one-of-a-kind adventure that sparks curiosity and wonder.
Address: 5021 W. Shaw Ave, Fresno, CA 93722
Website: http://www.undergroundgardens.com/
3. Yosemite Mountain Sugar Pine Railroad
This historic railroad has been operating for over 50 years and is a living testament to the golden age of steam locomotives.
The train rides provide a special experience as passengers are transported through amazing landscapes, including towering pine trees and majestic mountains. The nostalgic sound of the steam engine and the gentle sway of the vintage coaches make it a memorable and fun-filled adventure for families.
Address: 56001 California 41, Fish Camp, CA 93623
Website: https://ymsprr.com/
4. Fresno Discovery Center
The Fresno Discovery Center, also known as the Discovery Center Science and Learning Center, is a family-friendly destination in Fresno.
The center features various interactive displays, including exhibits on physics, biology, geology, and more. Children can participate in experiments, explore natural phenomena, and even get a glimpse into space exploration.
Address: 1944 N Winery Ave, Fresno, CA 93703
Website: https://www.fresnodiscoverycenter.org/
5. Fresno Art Museum
One of the museum's highlights is its dedication to regional artists and artwork that reflects the Central Valley's cultural heritage. Visitors can witness the artistic traditions of the area to gain a deeper appreciation for the local artistic community.
Families can stroll through the museum's beautiful gardens. The outdoor sculptures and green spaces create a serene environment for reflection and appreciation of art in nature.
Address: 2233 North First St, Fresno, CA 93703
Website: https://www.fresnoartmuseum.org/
6. Ghost Golf
This one-of-a-kind indoor mini-golf and arcade attraction combines the fun of mini-golf with a spine-chilling haunted theme to create an unforgettable experience for visitors of all ages.
Address: 5179 North Blackstone Avenue, Fresno, CA 93710
Website: https://ghost.golf/
7. Storyland
The Storyland amusement park caters especially to young children.
One of the main highlights of Storyland is its whimsical fairy tale-themed play areas. From exploring Cinderella's pumpkin carriage to climbing aboard Captain Hook's pirate ship, kids have the opportunity to step into the world of their favorite storybook characters. The park's vibrant and colorful settings add to the excitement, making every visit feel like a grand adventure.
Storyland also features a charming miniature village that allows children to experience the joy of pretending to be grown-ups. They can explore a mini post office, a fire station, and even a bakery, all designed at a kid-friendly scale.
Address: 890 W. Belmont Avenue, Fresno, CA 93728
Website: https://storylandfresno.com/
8. MB2 Racing
MB2 Racing is the ultimate destination for adrenaline-pumping go-kart racing and family fun.
One of the main attractions at MB2 Racing is its state-of-the-art electric go-karts. These high-performance karts provide an exciting racing experience while also being environmentally friendly.
Address: 1200 Shaw Ave, Clovis, CA 93612
Website: https://mb2raceway.com/
9. Project Survival Cat Haven
As a non-profit organization dedicated to the conservation of endangered wild cats, Cat Haven provides a safe haven for these magnificent animals while also educating the public about the importance of their preservation.
Cat Haven covers over 100 acres of natural habitat and provides a spacious environment for the big cats. The facility is home to a variety of species, including lions, tigers, leopards, jaguars, and more.
Address: 38257 E. Kings Canyon Rd., Dunlap, CA 93621
Website: https://cathaven.com/
10. Shinzen Friendship Garden
Named after the late Shinzen Nakano, a former Director of the Fresno State University International Center, the garden is a symbol of friendship between Fresno and its sister city, Kochi, Japan.
Spanning over five acres within Woodward Regional Park, the Shinzen Friendship Garden is a traditional Japanese-style garden that combines the art of landscaping and horticulture. Visitors are greeted by a torii gate as they step into a world of natural beauty and cultural richness.
Among the highlights of the Shinzen Friendship Garden are the authentic tea house and tea garden, where visitors can experience a traditional Japanese tea ceremony. The tea house, with its sliding shoji doors and tatami mat floors, offers a serene setting for this ancient and revered ritual.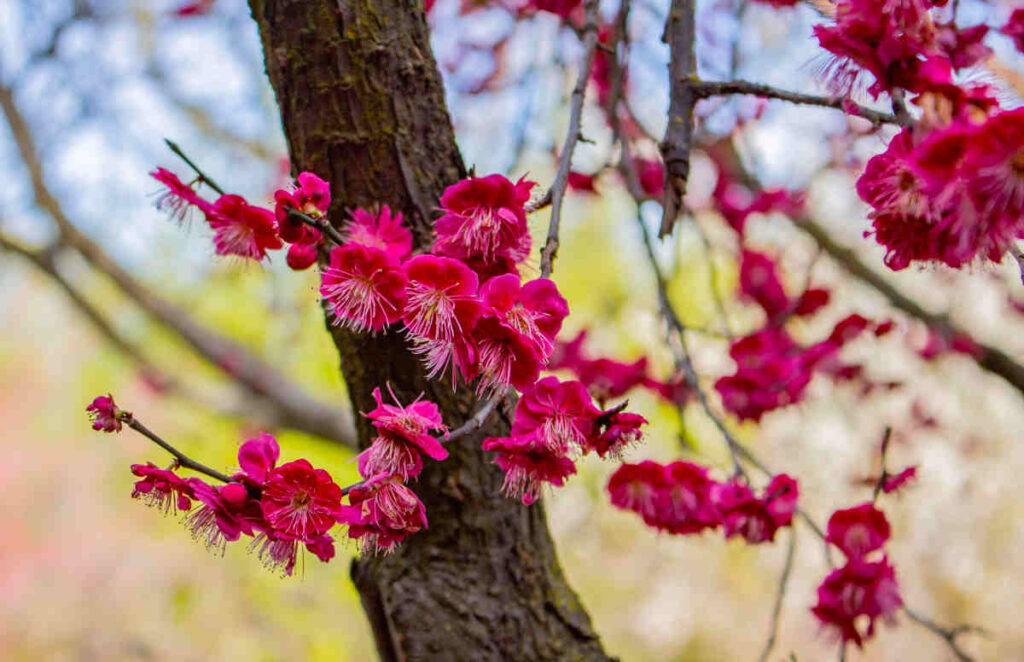 Address: 114 E Audubon Dr, Fresno, CA 93720
Website: https://www.shinzenjapanesegarden.org/
11. Wild Water Adventure Park
With over 52 acres of water attractions and rides, the Wild Water Adventure Park is a great destination for families looking to beat the heat and have fun.
The park offers a wide variety of water slides, ranging from gentle and kid-friendly slides to adrenaline-pumping drops that will leave thrill-seekers wanting more.
Beyond water attractions, the park also offers beach volleyball courts, family picnic areas, and cabana rentals to ensure that visitors can relax and enjoy a day of outdoor fun in comfort.
Address: 11413 East Shaw Ave. Clovis, CA 93619
Website: https://wildwater.net/
12. Blackbeard's
Blackbeard's Family Fun Center is a popular entertainment spot for families. With exciting mini-golf courses like Pirate Cove and Buccaneer Bay, go-kart tracks, water wars, bumper boats, batting cages, and an arcade, there's non-stop fun for all ages. Plus, delicious food options ensure everyone stays energized for the day's adventures.
Address: 4055 North Chestnut Diagonal, Fresno, CA 93726
Website: https://blackbeards.com/
13. Island Water Park
The Island Water Park offers exciting water attractions suitable for all ages.
From water slides like the Bermuda Triangle and Pirate's Plunge to the lazy river and wave pool, there's something for everyone to enjoy.
For the little ones, the Kids' Island area provides a safe and interactive space with water play structures and smaller slides.
And parents can unwind at the Coconut Bay Cabanas or enjoy the soothing waters of the Calypso Cooler.
Address: 6099 W. Barstow Ave, Fresno, CA 93722
Website: https://www.islandwaterpark.com/
14. John's Incredible Pizza
The star attraction at John's Incredible Pizza is undoubtedly the buffet-style dining. Feast on a wide variety of mouthwatering pizzas, pasta dishes, salads, and a selection of desserts. There's something to satisfy every palate, making it perfect for families with picky eaters.
After indulging in the food, head over to the game room, where arcade games and attractions await. From classic games like air hockey and basketball to cutting-edge video games and virtual reality experiences, there's no shortage of entertainment options for kids and parents alike.
For those seeking adventures, don't miss the bumper cars, mini bowling, and XD theater, providing a multi-sensory 3D experience like no other.
John's Incredible Pizza also offers exciting party packages for birthdays and special celebrations.
Address: 7095 N. Cedar, Fresno, CA 93720
Website: https://johnspizza.com/
15. Castle Air Museum
Visitors to Castle Air Museum can explore an extensive outdoor display of aircraft, ranging from World War II-era planes to modern military jets.
One of the highlights of the museum is the B-52 Stratofortress, a massive bomber that played a significant role in the Cold War era.
Additionally, you can marvel at iconic aircraft like the B-25 Mitchell, F-4 Phantom II, and F-14 Tomcat, among many others.
Address: 5050 Santa Fe Drive, Atwater, CA 95301
Website: https://www.castleairmuseum.org/
16. No Surrender Adventure Park
No Surrender Adventure Park is an exciting destination offering outdoor adventures for families and adventure seekers of all ages. Activities include high ropes course, rock climbing, ziplining, paintball, ninja warrior course, and more.
Address: 4985 E Kings Canyon, Fresno, CA 93727
Website: https://nosurrendertag.com/
17. Clovis Rodeo
The Clovis Rodeo is an event celebrating the Western heritage and cowboy culture of the Central Valley. This annual rodeo features competitions like bull riding, calf roping, barrel racing, and more, performed by skilled cowboys and cowgirls. Families can enjoy the lively carnival with rides and games, along with western-themed vendors offering merchandise and delicious food.
Address: 748 Rodeo Dr, Clovis, CA 93612
Website: https://www.clovisrodeo.com/ww/
18. Simonian Farms
Simonian Farms is a family-owned and operated farm in Fresno.
Depending on the time of year, you can handpick fresh and delicious fruits like peaches, nectarines, plums, and berries straight from the orchards. It's a wonderful way to connect with nature and enjoy the farm-to-table experience.
For families, the farm offers a range of activities and attractions. Kids can have a blast at the farm's petting zoo, where they can interact with friendly farm animals and learn about their care. There's also a train ride that takes you on a tour of the farm's scenic grounds.
In addition to the farm activities, Simonian Farms has a country store filled with local produce, gourmet foods, homemade treats, and unique gifts. It's the perfect place to pick up some fresh goodies and souvenirs to take home with you.
Address: 2629 South Clovis Avenue, Fresno, California 93725
Website: https://simonianfarms.com/
19. Fruit Trail
The Fruit Trail offers an opportunity for families to explore local farms and experience the beauty of the Central Valley. Along the trail, you'll find a variety of fruit stands, u-pick farms, and markets where you can indulge in the freshest and most delicious fruits straight from the orchards. Depending on the season, you can pick your own juicy peaches, sweet nectarines, succulent berries, and more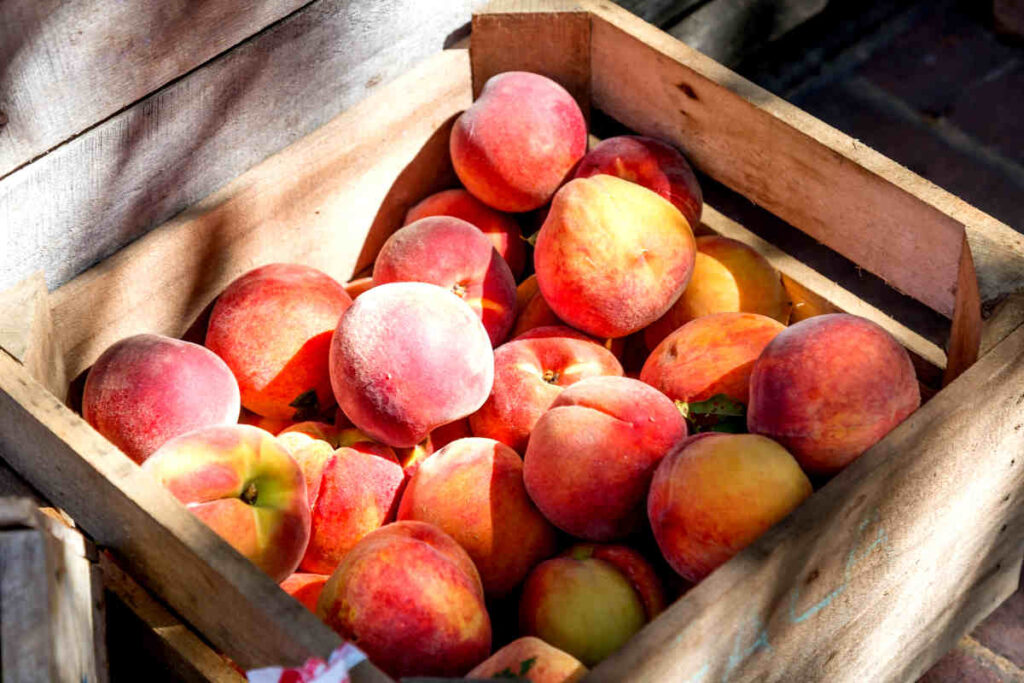 Website: https://www.gofruittrail.com/
20. Blossom Trail
The Blossom Trail scenic route takes visitors on a journey through the blooming orchards and fields of the Central Valley.
The Blossom Trail is especially famous for its displays of blossoming fruit trees, including almond, peach, plum, and nectarine orchards. As winter gives way to spring, these trees burst into a profusion of delicate pink and white blooms.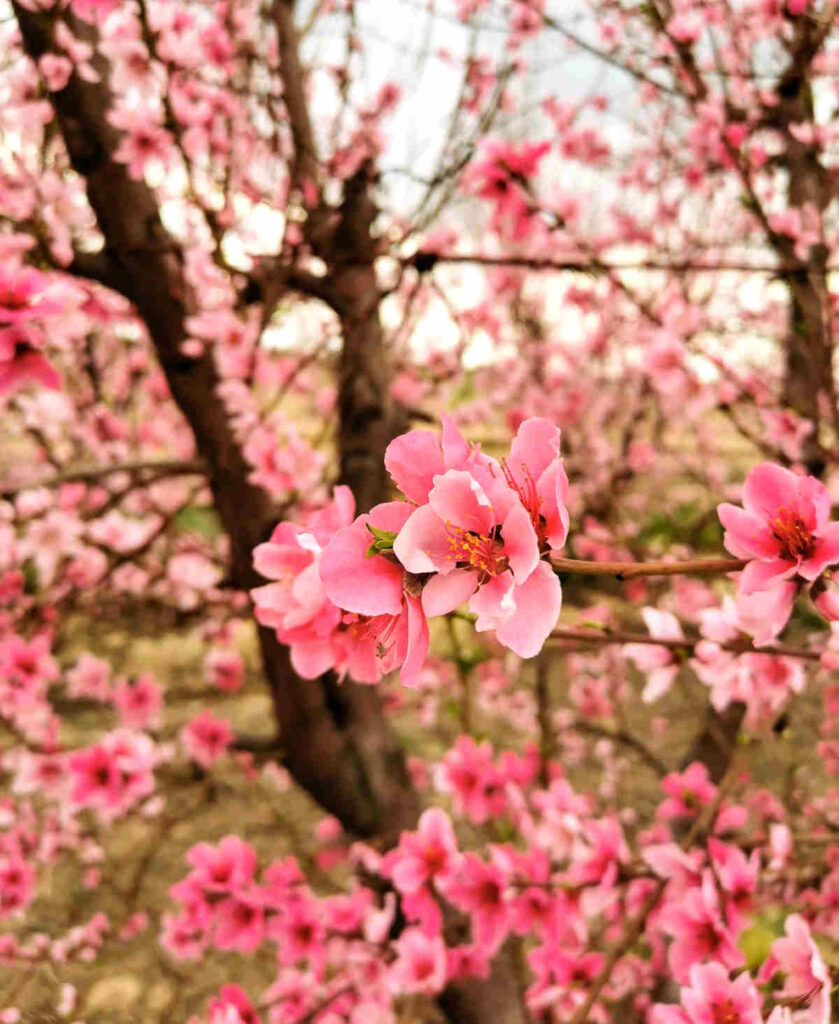 Website: https://goblossomtrail.com/
21. China Peak
China Peak, located near Lakeshore, California, is a fantastic family-friendly resort in the Sierra Nevada mountains.
In winter, it offers skiing, snowboarding, snowshoeing, and snow tubing, making it a winter wonderland for families.
The resort's beautiful landscape also provides excellent hiking and biking opportunities during the summer, with access to Huntington Lake for fishing, boating, and paddleboarding.
The cozy mountain lodge offers relaxation and great dining options.
Address: 59265 Highway 168, Lakeshore, CA 93634
Website: https://www.skichinapeak.com/
22. Bravo Farms
Bravo Farms is a family destination with a petting zoo, playground, country store, and farm-to-table restaurant.
Kids will be thrilled to explore the farm-themed activities and attractions at Bravo Farms. The highlight for many young visitors is the petting zoo, where they can interact with friendly farm animals like goats, rabbits, and even alpacas.
Address: 36005 Hwy 99, Traver, CA 93673
Website: https://bravofarms.com/
23. Yosemite National Park
Yosemite National Park, a renowned natural wonder, is an iconic destination just a short drive away from Fresno, an excellent day trip for families. With its awe-inspiring granite cliffs, cascading waterfalls, and abundant wildlife, Yosemite offers an unforgettable experience in nature.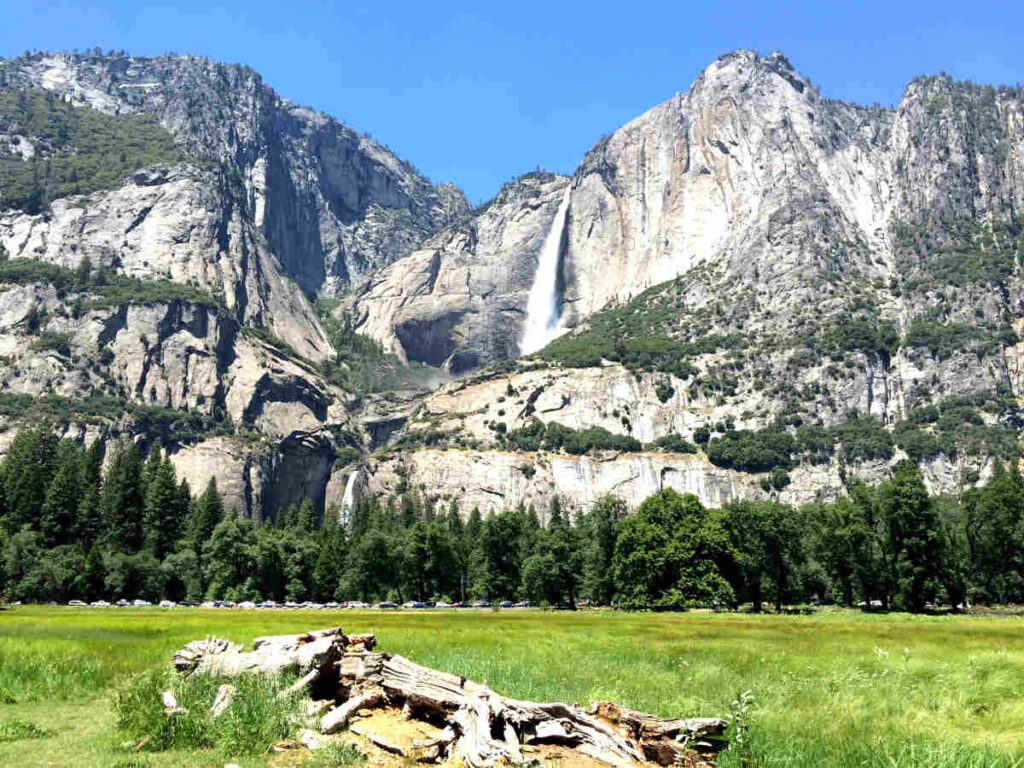 Address: Yosemite National Park, CA 95389
Website: https://www.nps.gov/yose/index.htm
24. Sequoia National Park
Sequoia National Park is another day trip from Fresno.
The park's main attraction is the giant sequoias, including the iconic General Sherman Tree, the largest tree on Earth. Families can stroll through groves of these majestic trees and enjoy the beauty of nature.
Aside from the giant sequoias, the park offers a variety of hiking trails suitable for families of all ages and skill levels. These trails lead to magnificent viewpoints, beautiful waterfalls like the famous Tokopah Falls, and pristine alpine lakes.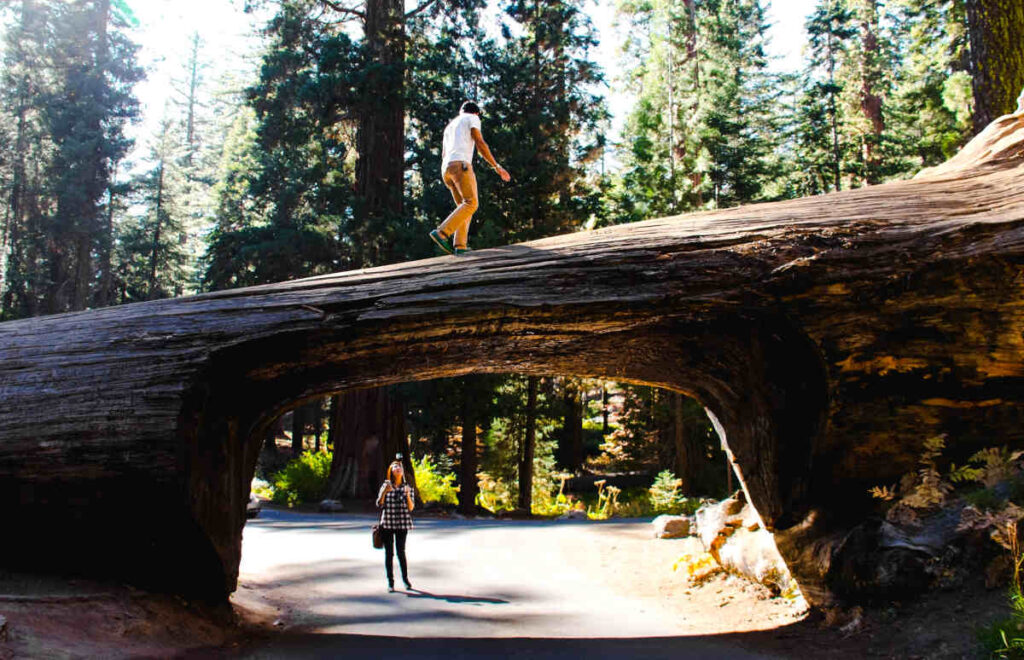 Website: https://home.nps.gov/seki/index.htm
25. Kings Canyon National Park
Kings Canyon National Park, a short drive from Fresno, CA, offers deep canyons, giant sequoia groves, and breathtaking vistas. Families can hike along the canyon rim, explore General Grant Grove (the second-largest tree in the world), and enjoy camping facilities.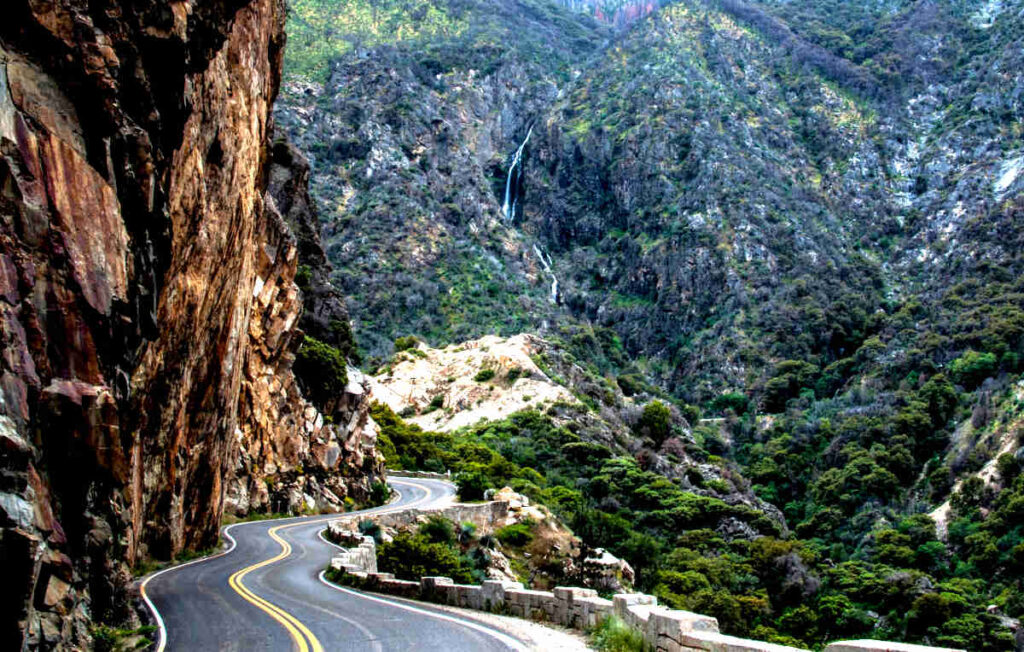 Website: https://home.nps.gov/seki/index.htm