1. Denver Zoo
The Denver Zoo is a popular family-friendly attraction spread across 80 acres. It houses over 3,000 animals from around the world, representing more than 450 different species.
One of the key features of the Denver Zoo is its commitment to animal welfare and conservation. The zoo actively participates in various programs to protect endangered species and their natural habitats.
Visitors can explore a diverse range of exhibits and habitats designed to resemble the animals' native environments. From the African savanna to the tropical rainforest, the zoo offers an engaging and educational experience for visitors of all ages.
For families, the Denver Zoo offers interactive activities and programs. Kids can enjoy animal encounters that provide an opportunity to observe some of the zoo's residents up close. Additionally, they can attend educational shows and demonstrations to learn more about the animal kingdom.
A popular attraction at the zoo is the Toyota Elephant Passage, a state-of-the-art exhibit housing elephants, rhinos, and tapirs. It is one of the largest and most innovative elephant habitats in North America.
Throughout the year, the Denver Zoo hosts special events and seasonal activities, such as Zoo Lights during the holiday season and Boo at the Zoo for Halloween, which all add to the excitement and enjoyment for families visiting the zoo.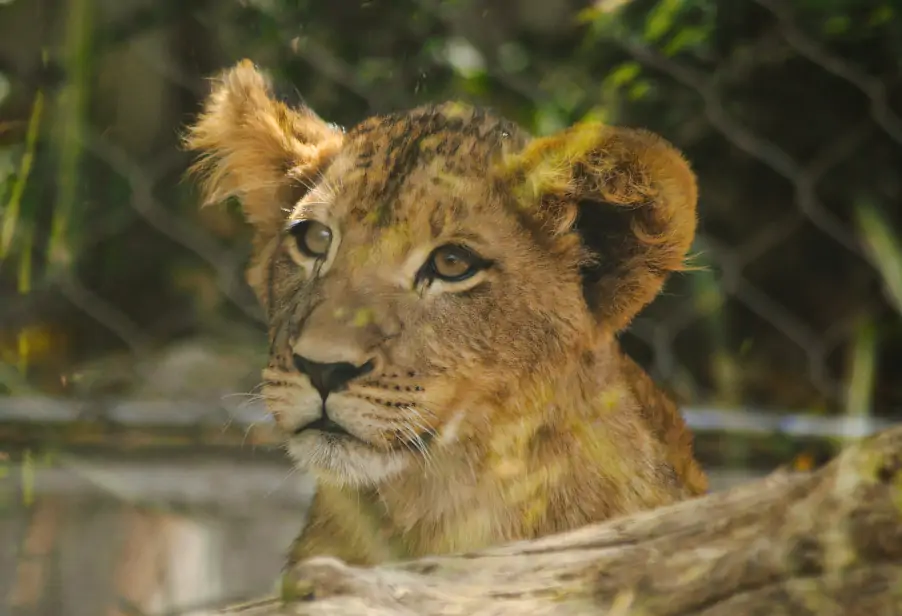 Address: 2300 Steele St, Denver, CO 80205
Website: https://denverzoo.org/
2. Denver Museum of Nature and Science
The Denver Museum of Nature and Science is a renowned educational and cultural institution that explores the natural world, science, and history.
The museum houses an extensive collection of over 1.5 million artifacts, specimens, and exhibits. It features intriguing displays on various subjects, including paleontology, anthropology, geology, astronomy, and zoology. From ancient fossils to impressive gems and minerals, the museum provides a comprehensive look at Earth's history and the diversity of life.
One of the highlights of the Denver Museum of Nature and Science is the IMAX theater, where visitors can enjoy informative documentaries and educational films on giant screens. Additionally, the museum houses a planetarium that offers exciting shows about the cosmos and space exploration.
Families visiting the museum can engage in interactive exhibits and hands-on activities designed to encourage learning and discovery. The Discovery Zone provides a fun and dynamic environment for kids to explore various scientific concepts.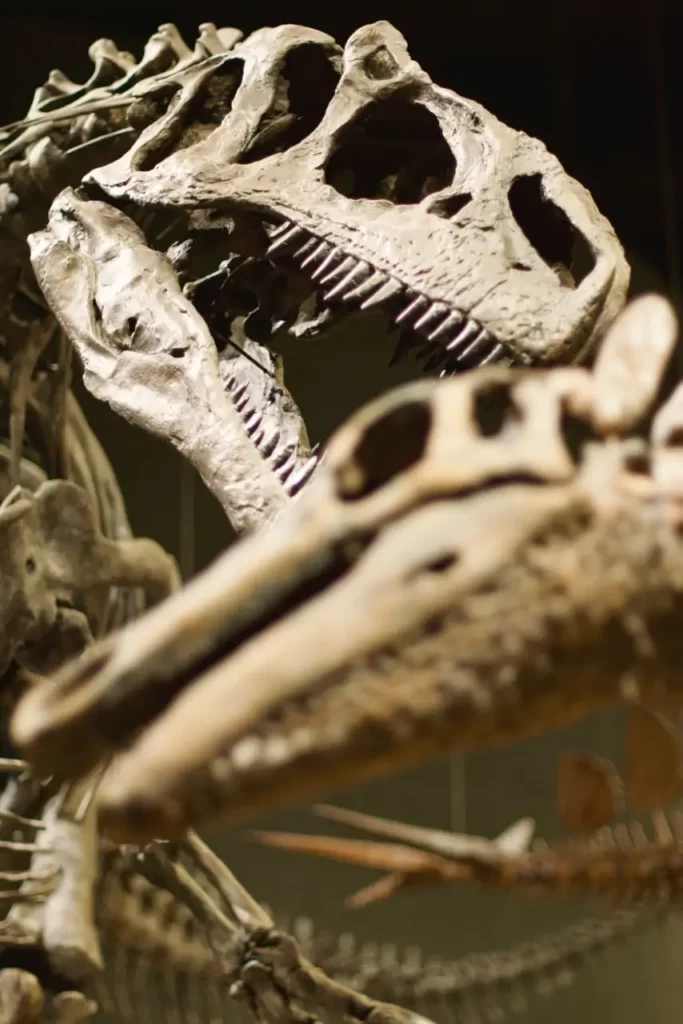 Address: 2001 Colorado Blvd, Denver, CO 80205
Website: https://www.dmns.org/
3. Denver Botanic Gardens
Denver Botanic Gardens spans over 24 acres and features various themed landscapes, including the romantic Romantic Gardens, the vibrant Mordecai Children's Garden, the serene Japanese Garden, and the colorful Orangery and Marnie's Pavilion. Each area is thoughtfully curated to showcase different plant species and to provide a beautiful and immersive experience for visitors.
Families will find the Mordecai Children's Garden especially delightful, as it offers interactive exhibits, hands-on activities, and play areas for kids to explore and learn about nature in a fun and engaging way.
Throughout the year, the Denver Botanic Gardens hosts a range of events and activities for visitors of all ages. From outdoor concerts and art exhibitions to gardening workshops and nature tours, there's always something exciting happening at the gardens.
The York Street location of the Denver Botanic Gardens is just one of their sites. They also have a Chatfield Farms location, which is a working farm that offers agricultural experiences and a closer look at Colorado's rural heritage.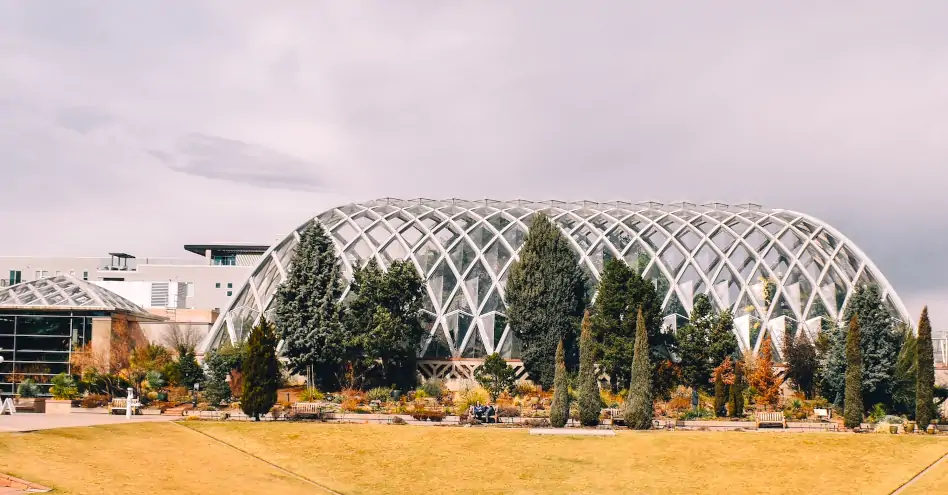 Address: York Street, 1007 York Street, Denver, CO 80206
Website: https://www.botanicgardens.org/
4. Phoenix Goldmine
The Phoenix Gold Mine is a historic site in the beautiful mountains of Idaho Springs, Colorado. This family-friendly attraction offers visitors a chance to step back in time and experience the rich mining history of the area.
Guided tours take visitors deep into the mine, where they can learn about the mining techniques used during the Gold Rush era. The knowledgeable guides share stories and insights, making the tour both educational and entertaining for all ages.
For families, the Phoenix Gold Mine is a great opportunity to experience a real gold mine and learn about the hardships and triumphs of the miners who once worked there. Kids will be amazed by the underground tunnels and the chance to see real gold and other minerals up close.
Outside the mine, visitors can enjoy panning for gold in a stream, a fun and interactive experience for both kids and adults. The scenic surroundings and fresh mountain air make the Phoenix Gold Mine an amazing destination for a day trip from Denver.
In addition to the mine tour, the site also offers picnic areas where families can relax and enjoy a meal surrounded by nature. The gift shop provides a selection of unique souvenirs, including rocks, minerals, and gold panning supplies to take home as mementos of the experience.
Address: 830 Trail Creek Road, Idaho Springs, CO 80452
Website: https://www.phoenixgoldmine.com/
5. Liquid Descent Rafting
Liquid Descent Rafting is an adventure company that offers whitewater rafting trips on the stunning Clear Creek.
With various trip options, including beginner-friendly excursions and more challenging rapids for seasoned rafters, Liquid Descent Rafting caters to all skill levels. Families can choose from half-day or full-day trips to immerse themselves in the natural beauty of the Rocky Mountains.
The Clear Creek River boasts a mix of exhilarating rapids and tranquil stretches, making it an ideal location for both adrenaline-pumping rafting and relaxing scenic floats. The lush mountain scenery and cool waters create a refreshing and memorable backdrop for the adventure.
Liquid Descent Rafting provides all necessary equipment, including helmets, life jackets, and paddles to ensure everyone's safety during the trip. Guides are not only experts in navigating the river but also share their knowledge about the local ecosystem and the history of the region, which makes the experience educational as well as thrilling.
The company prides itself on its commitment to safety and customer satisfaction. Children as young as six years old are welcome to join the fun.
Address: 1450 Soda Creek Road, Idaho Springs, CO 80452
Website: https://coloradorafting.com/
6. Downtown Aquarium
The Downtown Aquarium in Denver combines an aquarium, restaurant, and interactive exhibits, making it a one-of-a-kind destination.
The aquarium showcases a wide variety of marine life from around the world, including colorful fish, majestic sharks, and playful otters.
One of the highlights of the Downtown Aquarium is the 50,000-gallon underwater dining experience. Visitors can enjoy a delicious meal while surrounded by the beauty of marine life swimming right before their eyes. It's a truly unforgettable dining experience for the whole family.
For more adventure, families can also take a ride on the Aquarium Express Train or explore the Mystic Mermaid show, where mermaids swim alongside exotic sea creatures.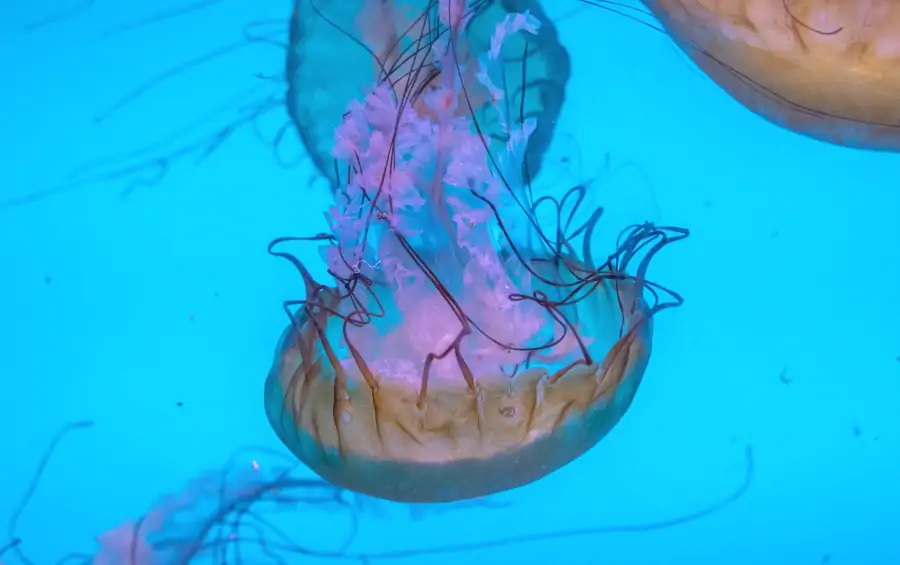 Address: 700 Water Street, Denver, CO 80211
Website: https://www.aquariumrestaurants.com/downtownaquariumdenver/
7. Topgolf
Topgolf is a popular entertainment venue located near many major cities, including Denver. At Topgolf, visitors can enjoy playing golf in a high-tech driving range setting.
The venue features individual hitting bays equipped with microchipped golf balls to track your shots and provide instant feedback on distance and accuracy. Players can compete in various games and challenges to make the experience even more enjoyable.
One of the great things about Topgolf is that it caters to all skill levels, from beginners to experienced golfers. The relaxed and friendly atmosphere encourages everyone to have a good time, even if they've never swung a golf club before.
Beyond the golfing aspect, Topgolf offers a vibrant social scene. Families can indulge in delicious food and drinks from the restaurant menu, with a wide variety of options to choose from. There are also big screens throughout the venue, which creates a lively sports-bar atmosphere.
For families with younger children, Topgolf also provides kid-friendly options, such as family golfing games and a kid's menu.
Address: 10601 E Easter Ave, Centennial, CO 80112
Website: https://topgolf.com/us/centennial/
8. Denver Art Museum
The Denver Art Museum (DAM) houses over 70,000 artworks, ranging from traditional to contemporary pieces. Visitors can explore exhibits featuring American Indian, African, European, Asian, and American art, as well as modern and contemporary art. The DAM is committed to promoting cultural diversity and understanding through its diverse collection.
One of the highlights of the museum is the Frederic C. Hamilton Building, a stunning architectural masterpiece designed by renowned architect Daniel Libeskind. The building's unique angular design adds a modern touch to the museum's campus and has become an iconic landmark in Denver.
Families visiting the DAM can enjoy a range of family-friendly programs and activities, including interactive exhibits, art-making workshops, and guided tours tailored for children.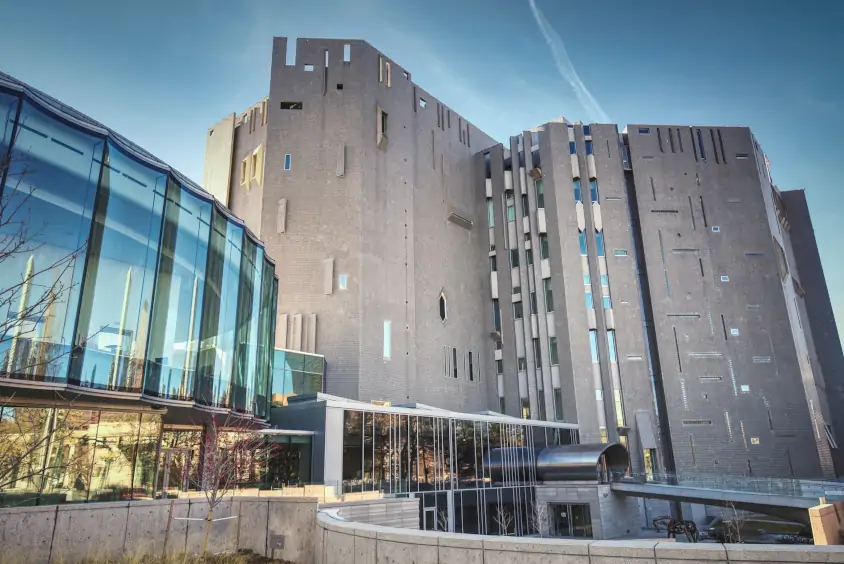 Address: 100 W 14th Ave Pkwy, Denver, CO 80204
Website: https://www.denverartmuseum.org/
9. Rocky Mountain Arsenal
Rocky Mountain Arsenal National Wildlife Refuge is located just outside of Denver. Once a former military installation, the refuge has been transformed into a thriving ecosystem and designated as a National Wildlife Refuge to protect and preserve the native wildlife and plants.
Covering over 15,000 acres, the Rocky Mountain Arsenal is home to diverse animals, including bison, deer, coyotes, prairie dogs, and various bird species. Visitors can explore the refuge through a network of trails that offer opportunities for wildlife viewing and birdwatching.
One of the main highlights of the refuge is the Bison Overlook. Here, visitors can observe a herd of bison roaming freely in their natural habitat.
Families visiting the refuge can participate in ranger-led programs, nature walks, and wildlife observation tours designed to engage both children and adults in learning about the environment and wildlife conservation.
Aside from its ecological significance, the refuge also plays a crucial role in the preservation of native grasslands and wetlands, contributing to the overall ecological health of the region.
Address: Rocky Mountain Arsenal National Wildlife Refuge, 6550 Gateway Rd, Commerce City, CO 80022
Website: https://www.fws.gov/refuge/rocky-mountain-arsenal
10. Denver Union Station
Denver Union Station is a historic transportation hub located in downtown Denver. Originally built in the late 1800s, the station has undergone extensive renovations and is now a bustling center for transportation, dining, shopping, and entertainment.
As a transportation hub, Denver Union Station serves as a central hub for Amtrak trains and regional light rail services, making it a convenient gateway for travelers arriving in and departing from the city.
The station's historic architecture and elegant design have been preserved, adding to its charm and appeal. Visitors can admire the iconic Beaux-Arts style building, with its grand facade and soaring arched windows.
Inside the station, you'll find a vibrant and bustling atmosphere. The Great Hall is the heart of the station, with a beautiful 65-foot-high vaulted ceiling and a stunning chandelier. The hall is often bustling with travelers, locals, and visitors alike.
In addition to its transportation functions, Denver Union Station also offers a variety of dining and shopping options. The station is home to several restaurants, cafes, and bars, serving a diverse range of cuisines from around the world.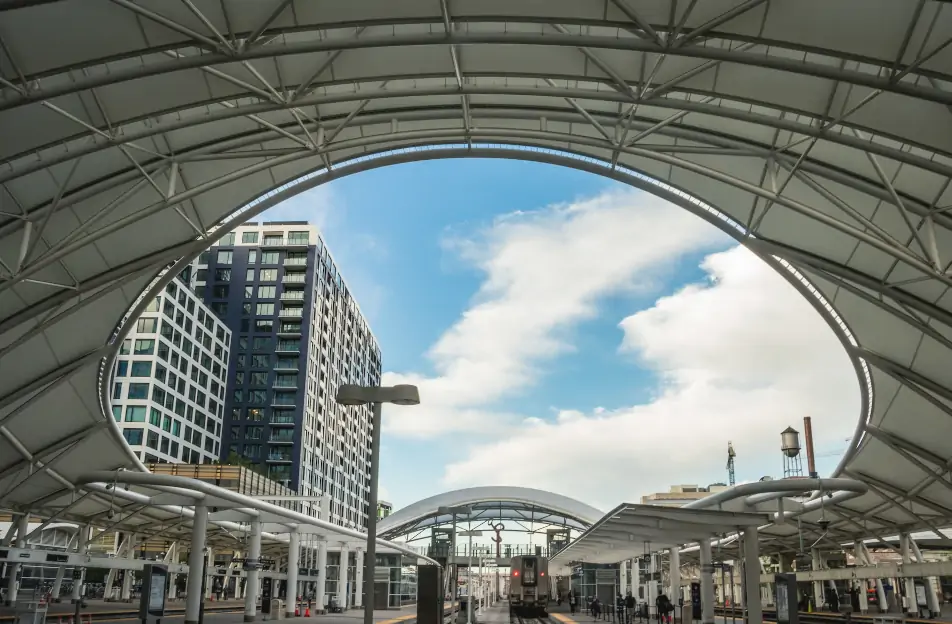 Address: 1701 Wynkoop St, Denver, CO 80202
Website: https://www.denverunionstation.com/
11. The Wild Animal Sanctuary
The Wild Animal Sanctuary is a refuge for rescued wild animals. Encompassing over 720 acres, this sanctuary provides a safe and nurturing environment for lions, tigers, bears, wolves, and other exotic species.
The sanctuary's unique and innovative design sets it apart. The animals live in large, open habitats that allow them to roam freely. The focus on providing spacious and enriched habitats ensures the animals' well-being and promotes their physical and mental health.
Visitors can embark on walking tours along elevated walkways that offer unobstructed views of the animals in their expansive enclosures.
The Wild Animal Sanctuary is dedicated to rescuing animals from captive situations, including circuses, roadside attractions, and private owners, where they may have been subjected to neglect or mistreatment. By providing a safe and caring environment, the sanctuary gives these animals a second chance at life and helps raise awareness about the importance of wildlife conservation.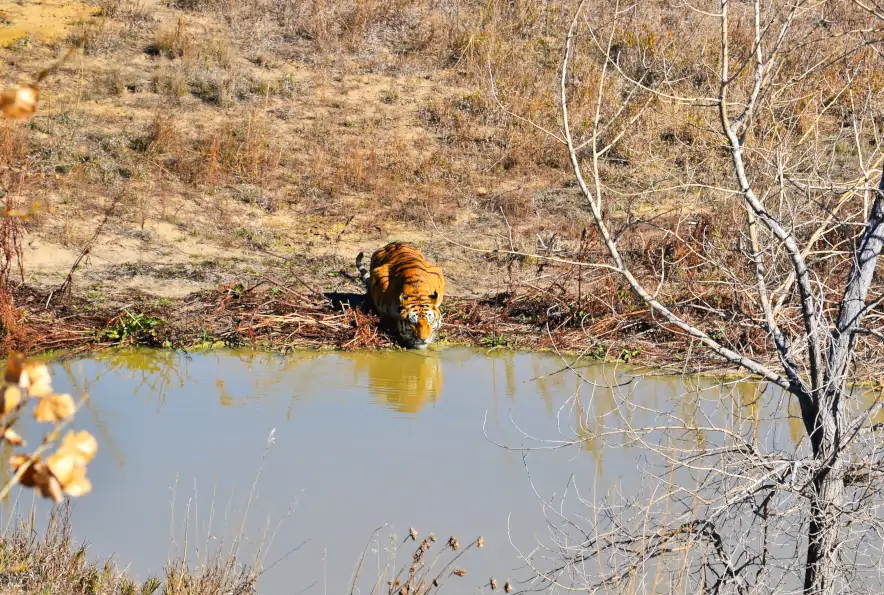 Address: 1946 County Road 53, Keenesburg, CO 80643
Website: https://www.wildanimalsanctuary.org/
12. Butterfly Pavillion
The Butterfly Pavilion, located in Westminster, Colorado, is home to thousands of butterflies from around the world.
The pavilion features a lush tropical rainforest exhibit. As you stroll through the enclosure, you'll be surrounded by colorful flowers, plants, and water features that create a beautiful environment for the butterflies to flutter freely.
One of the highlights of the Butterfly Pavilion is the Wings of the Tropics exhibit, where visitors can marvel at hundreds of different butterfly species in flight. It's a magical experience as these graceful creatures dance through the air, and you may even have the chance to witness a butterfly emerging from its chrysalis.
The Butterfly Pavilion also offers educational programs and interactive exhibits to help visitors learn about the life cycle of butterflies, their role in ecosystems, and the importance of conservation. Children and adults alike can enjoy hands-on activities that promote a deeper understanding of these delicate insects and their habitats.
Beyond butterflies, the pavilion is also home to other fascinating creatures, such as beetles, spiders, and even a touch tank where you can get up close to some intriguing invertebrates.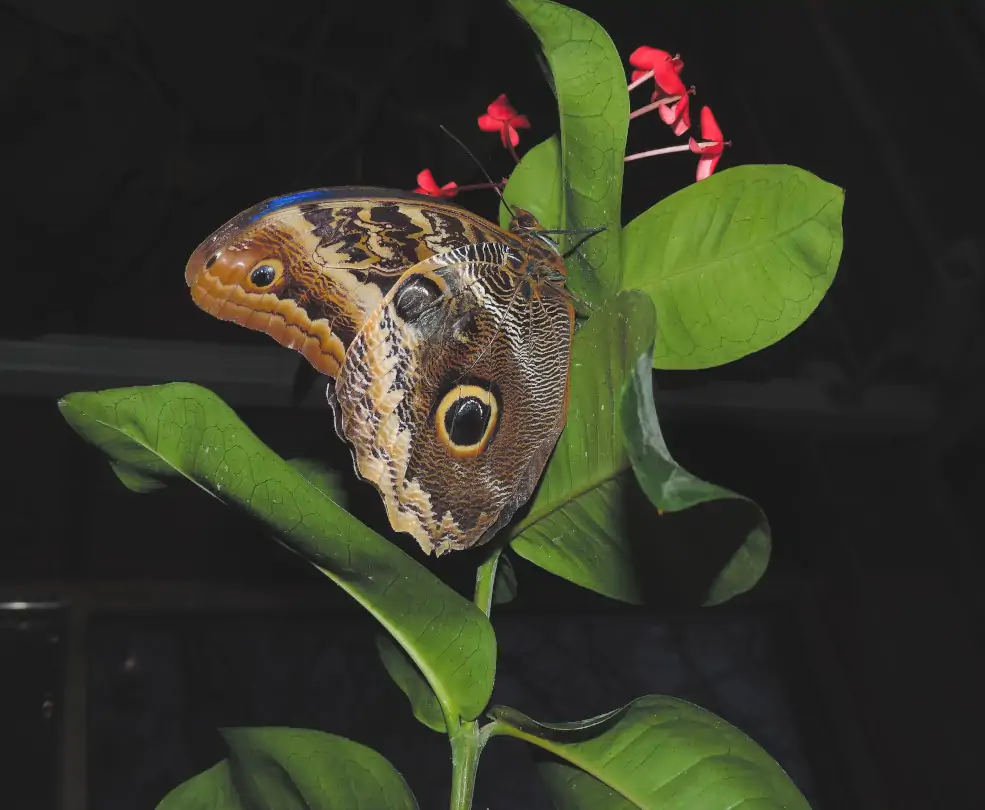 Address: 6252 W 104th Ave, Westminster, CO 80020
Website: https://butterflies.org/
13. 12 Mile Stables
12 Mile Stables, located in Cherry Creek State Park near Denver, Colorado, is a popular destination for horse enthusiasts and families seeking a memorable outdoor experience. This equestrian center offers a range of horseback riding activities suitable for all ages and skill levels.
At 12 Mile Stables, you can embark on guided trail rides that allow you to soak in the natural beauty of the surrounding area. The friendly and experienced wranglers ensure that both beginners and experienced riders feel comfortable and safe throughout the journey.
For families with young children, pony rides are available. The kids will be thrilled to interact with these gentle animals in a secure and controlled environment.
The stables also offer riding lessons for those who wish to deepen their equestrian skills and learn proper horsemanship techniques. Whether you're a novice rider or looking to refine your abilities, the skilled instructors at 12 Mile Stables are dedicated to helping you develop confidence and competence in riding.
Address: 4380 E Iliff Ave, Denver, CO 80222
Website: https://horserentalsdenver.com/
14. Children's Museum of Denver
The Children's Museum of Denver is designed specifically for children. With a mission to ignite imagination and foster curiosity, the museum offers a wide array of exhibits and activities that cater to children of all ages.
One of the main highlights of the Children's Museum is its hands-on exhibits that encourage children to explore, play, and learn through interactive experiences. From building and construction zones to art studios, science laboratories, and pretend play areas, each exhibit is thoughtfully designed to engage young minds and stimulate creativity.
The museum also features a special area for early learners, providing a safe and enriching environment for toddlers and young children to develop their motor skills and social interaction.
For the adventurous ones, the outdoor Adventure Forest beckons with its nature-inspired play spaces, climbing structures, and water features, with plenty of opportunities for exploration and physical activity.
In addition to the exhibits, the Children's Museum of Denver hosts a variety of educational programs, workshops, and events throughout the year, covering diverse subjects such as science, art, and cultural appreciation.
Address: 2121 Children's Museum Drive, Denver, CO 80211
Website: https://www.mychildsmuseum.org/
15. Water World
Water World, located just north of Denver in Federal Heights, Colorado, is one of the largest and most popular water parks in the United States. This family-friendly destination offers an escape from the summer heat with water attractions and slides that cater to visitors of all ages.
The park is divided into various themed sections, each offering a unique aquatic experience. From exhilarating water slides and lazy rivers to wave pools and interactive play areas, Water World provides endless hours of fun and excitement for the whole family.
One of the park's main highlights is the Mile High Flyer, a high-speed water coaster that takes riders on an exhilarating journey through twists, turns, and drops. For those seeking a more relaxed experience, the lazy rivers and wave pools offer a chance to unwind and enjoy the water at a leisurely pace.
The park also features a special section for young children, where they can safely splash and play in shallow pools and mini slides designed with their safety in mind.
Beyond the water attractions, visitors can take advantage of the park's amenities, including shaded seating areas, food and beverage options, and rental lockers for storing personal belongings.
Address: 8801 N. Pecos St., Federal Heights, CO 80260
Website: https://www.waterworldcolorado.com/
16. Wings Over The Rockies Air and Space Museum
Wings Over the Rockies Air & Space Museum is housed in a former Air Force hangar.
The museum features an impressive collection of aircraft, ranging from historic military planes to modern commercial jets. Visitors can get up close to these iconic aircraft and learn about the innovative technology that has shaped the aviation industry over the years.
In addition to the aircraft, Wings Over the Rockies also houses an extensive collection of aviation artifacts, including uniforms, equipment, and memorabilia.
One of the museum's highlights is the Apollo Moon lander replica, which allows visitors to step back in time and experience the excitement of the Apollo missions. The museum also offers hands-on exhibits and interactive displays that engage visitors of all ages.
Throughout the year, Wings Over the Rockies hosts special events, workshops, and educational programs that offer unique insights into the world of aviation and space exploration.
Address: 7711 E. Academy Blvd., Denver, CO 80230
Website: https://wingsmuseum.org/
17. Hammond's Candies
Hammond's Candies is a nostalgic destination that offers a sweet experience for visitors of all ages. Established in 1920, Hammond's is known for its handcrafted, small-batch candies made with time-honored techniques and high-quality ingredients.
At Hammond's Candies, you can take a behind-the-scenes tour of the candy factory and witness skilled candy makers crafting a wide variety of candies, including lollipops, candy canes, caramel, and more. The tour provides a glimpse into the candy-making process and allows you to see the artistry and precision that goes into creating these delectable treats.
After the tour, visitors can explore the charming candy store, where shelves are lined with an assortment of colorful candies and confections. From classic favorites to unique creations, there's something to satisfy every sweet tooth.
Hammond's also offers interactive candy-making demonstrations and workshops, which provide a fun and educational experience for families and individuals alike. Guests can try their hand at making their own candy or watch skilled artisans create candy masterpieces.
For those looking to take home a piece of Hammond's Candies, the store offers beautifully packaged gift options.
Address: 5735 N. Washington St., Denver, CO 80216
Website: https://hammondscandies.com/
18. Denver Trolley
The Denver Trolley is a charming and historic attraction that takes visitors on a journey through the city's scenic streets.
The trolley operates on a historic streetcar line that dates back to the late 19th century. As you board the vintage trolley, you'll be transported back in time to an era when streetcars were a common mode of transportation in Denver.
The Denver Trolley route takes you through the neighborhoods of downtown Denver and offers views of the city's architecture and landmarks. Along the way, knowledgeable guides provide interesting and informative commentary about the history of Denver and the significance of the places you pass by.
During the trolley ride you will have the opportunity to see the iconic Union Station, a historic transportation hub that has been beautifully restored and revitalized as a modern transportation and entertainment center.
The trolley also offers special events and themed rides throughout the year, a fun way to celebrate holidays and special occasions.
Address: Confluence Park Plaza, 1420 Wynkoop St., Denver, CO 80202
Website: http://www.denvertrolley.org/
19. Colorado Rockies Baseball
Taking your family to a Rockies game at Coors Field is an unforgettable outing filled with thrilling moments and lasting memories.
The Rockies pride themselves on being a family-oriented organization and offer various amenities and activities for children of all ages. Kids can participate in fun games and activities at the interactive play area, known as The Rooftop, while parents can relax and enjoy the game from nearby seats.
Throughout the season, the Rockies host special family events and promotions, such as Kids Sundays, where young fans can get free giveaways and enjoy activities before the game. Plus, the Rockies Dugout Stores offer a wide range of merchandise, including kid-sized jerseys, hats, and more, so the whole family can show their team spirit.
And let's not forget the action on the field! Watching the Rockies play is an exhilarating experience, whether you're a baseball enthusiast or a first-time fan. The players' talent and energy on the diamond create an atmosphere of excitement and anticipation that can be felt throughout the stadium.
Additionally, Coors Field offers a variety of food options to satisfy everyone's taste buds, including classic ballpark fare, local favorites, and healthier alternatives.
Address: 2001 Blake St, At 20th St, Denver, CO 80205
Website: https://www.mlb.com/rockies
20. Denver Broncos Football
The Denver Broncos Football team is not only a beloved sports institution but also an amazing family-friendly experience. Attending a Broncos game at Empower Field at Mile High is an opportunity for families to come together, cheer on their favorite team, and create lasting memories.
Before the game, families can enjoy the festive atmosphere around the stadium, with tailgating, music, and fun activities.
Inside the stadium, families can witness the athleticism and talent of the players up close. The Broncos' high-energy performances on the field, combined with the enthusiasm of the crowd, create an unforgettable experience for fans of all ages.
During halftime, families can be entertained by cheerleaders and special events that add to the excitement of the game. The Broncos organization also goes the extra mile to provide a family-friendly environment by offering designated family seating areas, kid-friendly concessions, and restrooms for added convenience.
Address: 13655 E Broncos Pkwy, Englewood, CO 80112
Website: https://www.denverbroncos.com/
21. Denver Nuggets Basketball
Going to a Nuggets game at the Ball Arena is an opportunity to watch top-notch basketball and have fun with your family.
The atmosphere at a Nuggets game is electric, with enthusiastic fans coming together to cheer on their team. The team's high-flying dunks, impressive three-pointers, and fast-paced gameplay are sure to excite fans of all ages.
During breaks, families can enjoy entertaining performances, interactive games, and engaging activities that keep everyone entertained and involved throughout the game. The team also hosts special events and promotions, such as family nights and meet-and-greet opportunities with players, adding to the family-friendly atmosphere.
Address: 1000 Chopper Cir, Denver, CO 80204
Website: https://www.nba.com/nuggets
22. Elitch Gardens
With its combination of rides, entertaining shows, and refreshing water attractions, Elitch Gardens provides a perfect day out for visitors of all ages.
The park is home to an impressive lineup of roller coasters and rides that will get your heart racing. From the twisting and turning Mind Eraser to the gravity-defying Tower of Doom, there's something for every adrenaline seeker. For younger kids, the Family Rides section features a variety of gentle rides.
In addition to the rides, Elitch Gardens offers a water park, boasting water slides, lazy rivers, and wave pools to beat the summer heat. The Island Kingdom Water Park is a favorite among families and provides a splash-filled adventure for kids and a chance to relax for parents.
For a bit of entertainment, Elitch Gardens presents live shows and performances throughout the day. From high-energy musicals to interactive entertainment, there's always something happening to keep everyone entertained.
There are various dining options, including classic amusement park treats, savory meals, and healthier choices to keep everyone fueled for a day of excitement. Picnic areas are available for families who prefer to bring their own snacks and enjoy a leisurely lunch together.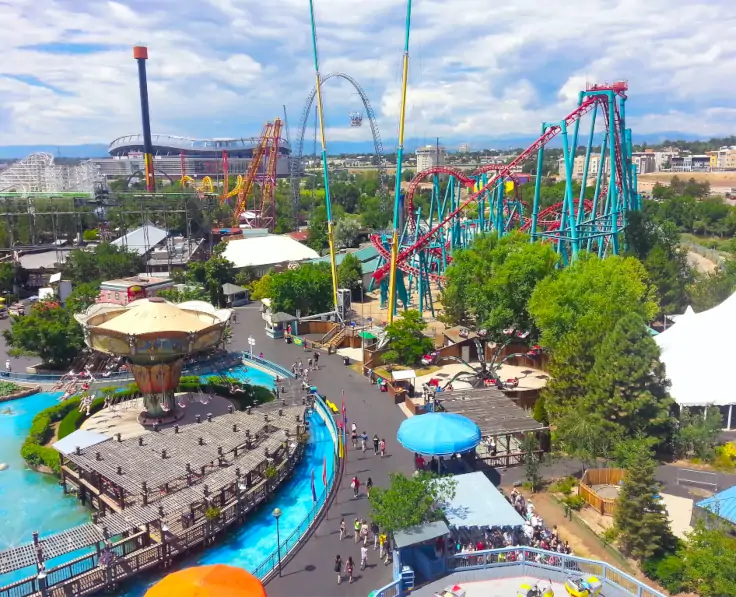 Address: 2000 Elitch Circle Denver, CO 80204
Website: https://www.elitchgardens.com/
23. United States Mint
The United States Mint in Denver is a destination for anyone interested in learning about the history of U.S. coinage and the minting process. Established in 1906, the Denver Mint is one of the four operating facilities of the United States Mint and is responsible for producing billions of coins each year.
Visiting the Denver Mint allows families to witness the coin-making process firsthand. The guided tours take visitors through the various stages of coin production, from the initial design and engraving to the striking and finishing of coins. It's an educational and eye-opening experience for both kids and adults.
During the tour, guides share interesting facts about the history of the mint and its significance in the nation's financial system. Visitors also get to see the machinery and tools used to create coins and gain insight into the rigorous security measures in place to protect the production process.
Please note that advance reservations are required for tours, and visitors should check the mint's website for the most up-to-date information on tour availability and safety guidelines.
In addition to the educational aspect, the Denver Mint also offers a gift shop where visitors can purchase unique and commemorative coins, making for a great keepsake to remember the experience.
Address: 320 W Colfax Ave, Denver, CO 80204
Website: https://www.usmint.gov/about/mint-tours-facilities/denver
24. Dinosaur Ridge
Dinosaur Ridge, located just outside of Denver, is famous for its wealth of dinosaur fossils and footprints. The ridge is part of the Morrison Formation, a geological treasure trove that contains evidence of dinosaurs and other ancient creatures that once roamed the area.
Families visiting Dinosaur Ridge can embark on a self-guided walking tour or join a guided tour led by paleontologists. Along the trail, visitors will encounter impressive displays of dinosaur tracks, fossilized bones, and other geological wonders. The area's geological significance makes it an engaging and educational experience.
One of the highlights of Dinosaur Ridge is the famous dinosaur track site, where hundreds of dinosaur footprints have been preserved in the rock. It's an awe-inspiring sight to see the tracks of creatures that lived millions of years ago etched into the earth.
The discovery of such an extensive collection of dinosaur fossils and tracks has made Dinosaur Ridge a significant paleontological site that attracts scientists and enthusiasts from around the world.
For an added adventure, families can also visit the nearby Triceratops Trail, where additional dinosaur fossils have been found. The trail offers another opportunity to witness the remarkable remains of these ancient creatures.
Address: 16831 W Alameda Pkwy, Morrison, CO 80465
Website: https://dinoridge.org/
25. Colorado Railroad Museum
The Colorado Railroad Museum, located in Golden, Colorado, showcases a diverse collection of historic locomotives, vintage railcars, and various artifacts that offer a glimpse into the state's railroad heritage.
Visitors to the Colorado Railroad Museum can explore the impressive outdoor exhibits, which feature fully restored steam engines and classic locomotives. There are also beautifully preserved passenger cars and cabooses that allow families to step back in time and imagine the era of rail travel.
Inside the museum's main building, families can discover interactive displays and exhibits that share the stories of the railroads that crisscrossed Colorado.
One of the highlights for families is the opportunity to take a scenic train ride on select weekends. The museum operates historic locomotives that offer a journey through the beautiful Colorado landscape.
Throughout the year, the Colorado Railroad Museum hosts exciting events such as "Day Out With Thomas," where kids can meet the famous blue steam engine and participate in various activities. These family-friendly events add an extra layer of excitement and fun to the museum visit.
Address: 17155 W 44th Ave, Golden, CO 80403
Website: https://coloradorailroadmuseum.org/