1. California's Great America
California's Great America is an amusement park located in the heart of San Jose, California.
The main highlight of California's Great America is of course the rides. From heart-pounding roller coasters like "Gold Striker" and "Flight Deck" to family-friendly rides like "Planet Snoopy" and "Carousel Columbia," there's something for everyone, no matter their age or thrill level.
For the little ones, "Planet Snoopy" is a magical area filled with kid-sized rides, interactive play zones, and opportunities to meet beloved PEANUTS characters like Snoopy and Charlie Brown. It's a space where young imaginations can run wild.
On hot California days, the water park, "Boomerang Bay," is a good place to cool off and have some wet and wild fun. With water slides, lazy rivers, and splash pads, it's an oasis for families to beat the heat and make a splash.
Beyond the rides, California's Great America also offers live entertainment and shows. From high-energy performances to shows featuring beloved characters, there's always something happening to keep everyone entertained.
Address: 4701 Great America Parkway, Santa Clara, CA 95054
Website: https://www.cagreatamerica.com/
2. Children's Discovery Museum of San Jose
At the Children's Discovery Museum, kids are encouraged to unleash their creativity and curiosity through interactive exhibits and activities.
From the "Art Loft" where young artists can paint, draw, and craft to the "Waterways" exhibit where they can experiment with water play, there's no shortage of opportunities for little ones to engage their minds and discover new interests.
The museum's "Wonder Cabinet" is a space filled with rotating exhibits that spark wonder and encourage children to think critically. It's a place where they can explore different cultures, scientific phenomena, and historical events.
For the littlest adventurers, "Bubbles" is an exhibit where they can engage in sensory play and explore the magical world of bubbles. They can create giant bubbles, learn about bubble science, and even step inside a bubble chamber.
One of the most popular spots in the museum is the "Bill's Backyard" outdoor play space. Here, kids can run, climb, and play in a nature-inspired setting.
The Children's Discovery Museum also hosts daily educational programs and workshops, from science demonstrations to storytelling sessions. These enriching experiences add an extra layer of excitement to your visit and keep children engaged throughout the day.
Address: 180 Woz Way, San Jose, CA 95110
Website: https://www.cdm.org/
3. Happy Hollow Park and Zoo
This unique park and zoo combo offers a mix of rides, interactive play areas, and an up-close animal encounter.
Happy Hollow is home to over 150 animals from around the world, including adorable meerkats, majestic jaguars, playful lemurs, and so much more.
The park is a haven for young explorers with its rides and play areas.
The "Puppet Castle Theater" is a must-visit spot where kids can enjoy live puppet shows and interactive performances.
Next up, the "Redwood Lookout" invites kids to climb, slide, and explore a giant play structure resembling a treehouse nestled in the treetops. It's a place where they can burn off some energy and make new friends as they climb higher and higher.
For some water play excitement, head to the "Splash Hollow" water play area. With water sprayers, fountains, and splash zones, it's a good spot to cool off on a sunny day and have a splashing good time.
And don't forget to take a ride on the "Pacific Fruit Express Roller Coaster" for a family adventure. This classic amusement park ride is sure to bring joy and giggles to kids of all ages (and adults too!).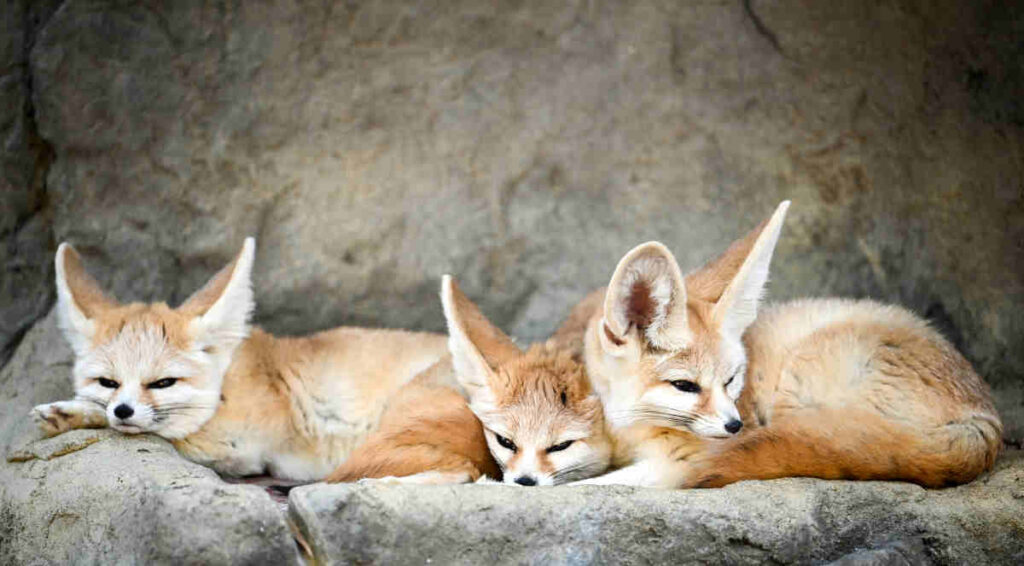 Address: 1300 Senter Rd, San Jose, CA 95112
Website: https://happyhollow.org/
4. Lick Observatory
Situated atop Mount Hamilton, this astronomical wonderland offers a journey through the cosmos.
Upon arriving at the observatory, your little astronomers will be thrilled to explore the wonders of space through powerful telescopes. Imagine their eyes widening in amazement as they spot planets, stars, and galaxies up close!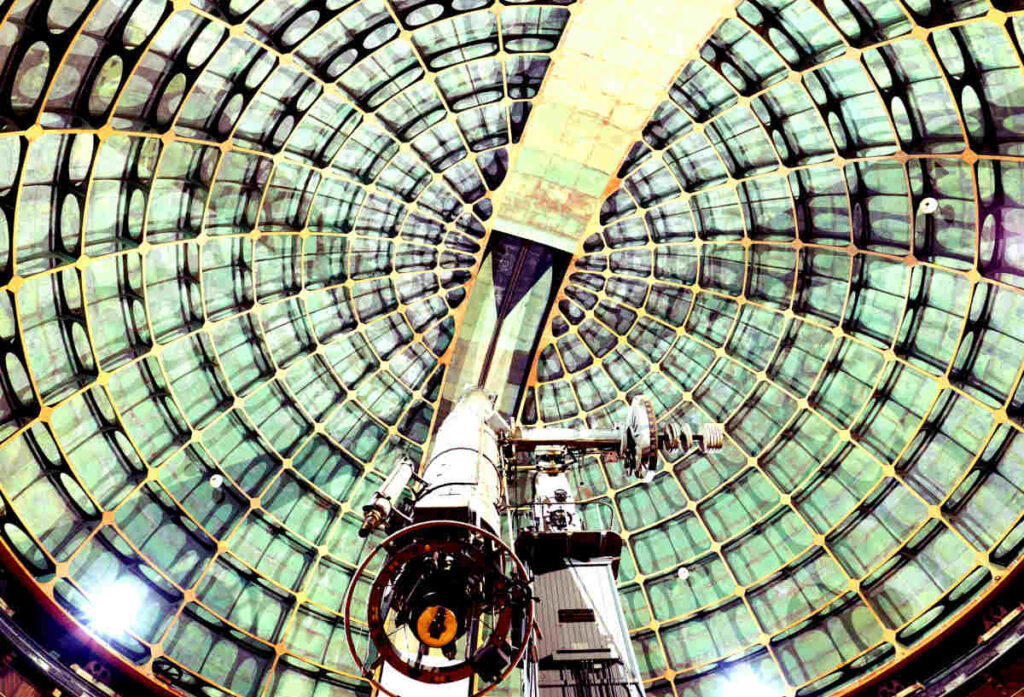 Address: 7281 Mount Hamilton Rd., Mount Hamilton, CA 95140
Website: https://www.lickobservatory.org/
5. Palo Alto Junior Museum and Zoo
This museum and zoo combo is a dream come true for kids of all ages.
From hands-on science experiments to fascinating displays about local wildlife, there's something to excite every young mind.
The Palo Alto Junior Museum and Zoo is home to a variety of animals and gives kids the opportunity to learn about wildlife and conservation up close. From playful otters to majestic birds, your little animal enthusiasts will be delighted by the lively residents of the zoo.
One of the highlights of the zoo is the chance to engage in animal encounters and feedings. Kids will have the chance to get involved and learn firsthand about the behaviors and habits of these amazing creatures. It's a hands-on experience that fosters a deeper appreciation for the animal kingdom.
Address: 1451 Middlefield Rd, Palo Alto, CA 94301
Website: https://www.paloaltozoo.org/
6. The Tech Interactive
The Tech Interactive offers exhibits that make science and technology engaging and accessible for all ages. From virtual reality experiences that take you on exciting adventures to robotics and coding activities that challenge young minds, there's something for every curious explorer.
One of the highlights of The Tech Interactive is the Exploration Gallery, filled with interactive exhibits that show cutting-edge technology and scientific concepts. Kids can experiment with engineering, physics, and biology.
And don't miss the IMAX dome theater, where you can embark on breathtaking journeys to space, explore the wonders of the natural world, and be inspired by the power of storytelling through films.
Address: 201 S. Market St., San Jose, CA 95113
Website: https://www.thetech.org/
7. San Francisco 49ers Football
Get ready to cheer on the San Francisco 49ers, the pride of the Bay Area and one of the most storied franchises in NFL history! If you're a family of football fans looking for an electrifying experience, a visit to Levi's Stadium in Santa Clara, CA, is a must.
For families with kids, the 49ers provide a dedicated Kids Club, with special experiences and exclusive perks for young fans. From meeting team mascots to participating in on-field activities, the Kids Club ensures that even the youngest fans feel like they're part of the team.
Address: 4900 Marie P DeBartolo Way, Santa Clara, CA 95054
Website: https://www.nfl.com/teams/san-francisco-49ers/
8. San Jose Sharks Hockey
If you're looking for an adrenaline-pumping experience filled with fast-paced action and goals, a San Jose Sharks game is an absolute must-see for families!
The San Jose Sharks, members of the NHL (National Hockey League), have a passionate and dedicated fan base.
Inside the SAP Center, you'll find a family-friendly environment with activities for kids of all ages. From face painting and interactive games to meeting the lovable team mascot, S.J. Sharkie, there's no shortage of fun-filled experiences for young fans.
Address: 525 W Santa Clara St. San Jose, CA 95113
Website: https://www.nhl.com/sharks
9. Roaring Camp Railroad
Amidst the stunning redwood forests of Felton, California, the historic Roaring Camp Railroad offers an enchanting experience for visitors of all ages.
The highlight of the Roaring Camp experience is the "Redwood Forest Steam Train Ride." As you journey through the majestic redwood trees, the conductor shares stories about the region's history and the significance of the ancient redwoods.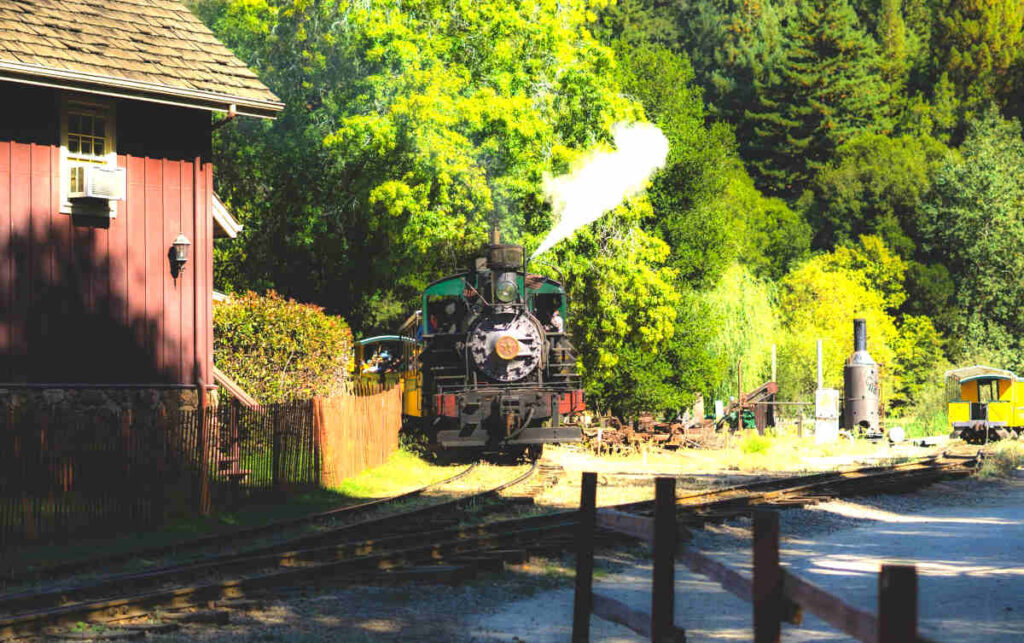 Address: 5401 Graham Hill Road, Felton, CA 95018
Website: https://www.roaringcamp.com/
10. Raging Waters
Raging Waters San Jose is the ultimate family water park adventure!
Raging Waters boasts amazing water attractions that will keep the whole family entertained. From water slides to lazy rivers, there's something for everyone.
For the daredevils in the family, the "Barracuda Blaster" and "Dragon's Den" slides offer heart-pounding drops and twists that will leave you breathless.
Little ones will have a blast at "Pirate's Cove," a specially designed play area with pint-sized slides, splash zones, and water features.
The "Wave Pool" is another family favorite, where you can ride the rolling waves and feel like you're at the beach without leaving San Jose!
Address: 2333 South White Road, San Jose, CA 95148
Website: https://www.rwsplash.com/
11. Winchester Mystery House
This one-of-a-kind attraction is a must-visit for families seeking a thrilling and intriguing adventure.
The Winchester Mystery House has a fascinating history. It was once the residence of Sarah Winchester, the widow of the famous rifle manufacturer William Wirt Winchester. Legend has it that Sarah believed she was haunted by the ghosts of those killed by Winchester rifles and was advised by a medium to continuously build and expand her house to ward off the spirits.
The result is an architectural marvel filled with winding hallways, secret passageways, staircases leading to nowhere, and doors that open into walls. Exploring this sprawling mansion is like stepping into a labyrinth of mysteries and curiosities.
The estate offers several guided tours that provide insights into the life of Sarah Winchester and the unique design of the house. The "Explore More Tour" takes you to areas not open to the public before, revealing hidden secrets and adding an extra layer of intrigue to your visit.
For families with older kids, the "Flashlight Tour" held during select evenings provides an exciting and spine-chilling experience as you navigate the dimly lit halls by flashlight, just like the original inhabitants did over a century ago.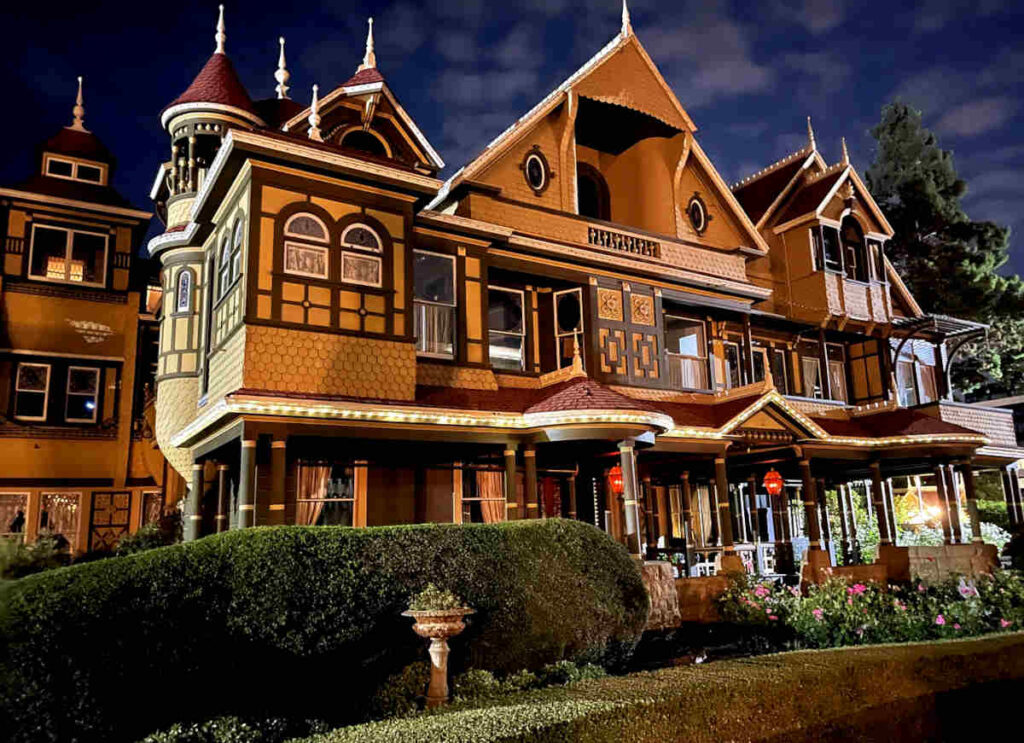 Address: 525 S Winchester Blvd, San Jose, CA 95128
Website: https://www.nps.gov/places/winchester-house.htm
12. Historic Orchard
The Historic Orchard boasts a rich agricultural heritage, dating back to the mid-19th century. It is a living testament to the region's history as one of California's premier fruit-producing areas. As you wander through the orchard, you'll find a variety of fruit trees, including apricots, prunes, peaches, and plums, among others.
Visiting the orchard is a wonderful opportunity for families to learn about the agricultural history of the region. Friendly docents are often on hand to share stories and insights into the orchard's past.
One of the highlights of the Historic Orchard is the chance to pick fresh, ripe fruit directly from the trees. Kids will love the hands-on experience of harvesting their own fruit, and parents will appreciate the opportunity to enjoy farm-fresh produce.
Address: 438 Coleman Avenue, San Jose, CA 95110
Website: https://grpg.org/visit/guadalupe-gardens/historic-orchard/
13. LEGOLAND Discovery Center
This ultimate indoor playground is a dream come true for LEGO-loving families, offering a world of fun and creativity.
The center features a variety of attractions, including interactive play zones, 4D cinema experiences, and even a LEGO-themed ride that will delight visitors of all ages.
One of the highlights of LEGOLAND Discovery Center is MINILAND, a display of iconic landmarks from the San Francisco Bay Area and beyond, all constructed entirely from LEGO bricks.
Address: 870 Great Mall Drive, Milpitas, CA 95035
Website: https://www.legolanddiscoverycenter.com/bayarea/
14. Sunnyvale Golfland USA
This family-friendly amusement center offers a range of activities to keep everyone entertained.
At the heart of Sunnyvale Golfland is the challenging and beautifully landscaped mini-golf course. Putt your way through 18 holes of fun as you navigate around water features, tricky obstacles, and lush greenery. It's the perfect activity for players of all ages and skill levels to enjoy together.
Address: 855 E. El Camino Real, Sunnyvale, CA 94087
Website: https://www.golfland.com/sunnyvale/
15. San Jose Museum of Art
The San Jose Museum of Art features a diverse range of contemporary and modern art from both local and international artists. Wander through the galleries and discover thought-provoking paintings, sculptures, photographs, and other intriguing art form.
One of the highlights is the museum's commitment to engaging and interactive exhibits that cater to visitors of all ages. Families with kids will find special programs and activities designed to spark their imagination and creativity.
The museum is conveniently located in the lively downtown area, which makes it easy to combine your visit with other attractions and dining options nearby.
Address: 110 South Market Street, San Jose, CA 95113
Website: https://sjmusart.org/
16. Rosicrucian Egyptian Museum
This Rosicrucian Egyptian Museum is dedicated to preserving and showcasing the culture and history of ancient Egypt.
As you enter the museum, you'll be greeted by artifacts and exhibits that offer a glimpse into the life, art, and beliefs of the ancient Egyptians. Marvel at the intricately carved statues, the hieroglyphics, and the jewelry that adorned the pharaohs and queens of old.
One of the highlights of the museum is the replica of an ancient Egyptian tomb. Step inside and feel like you've been transported back in time as you explore the detailed wall paintings and learn about the rituals and beliefs surrounding the afterlife.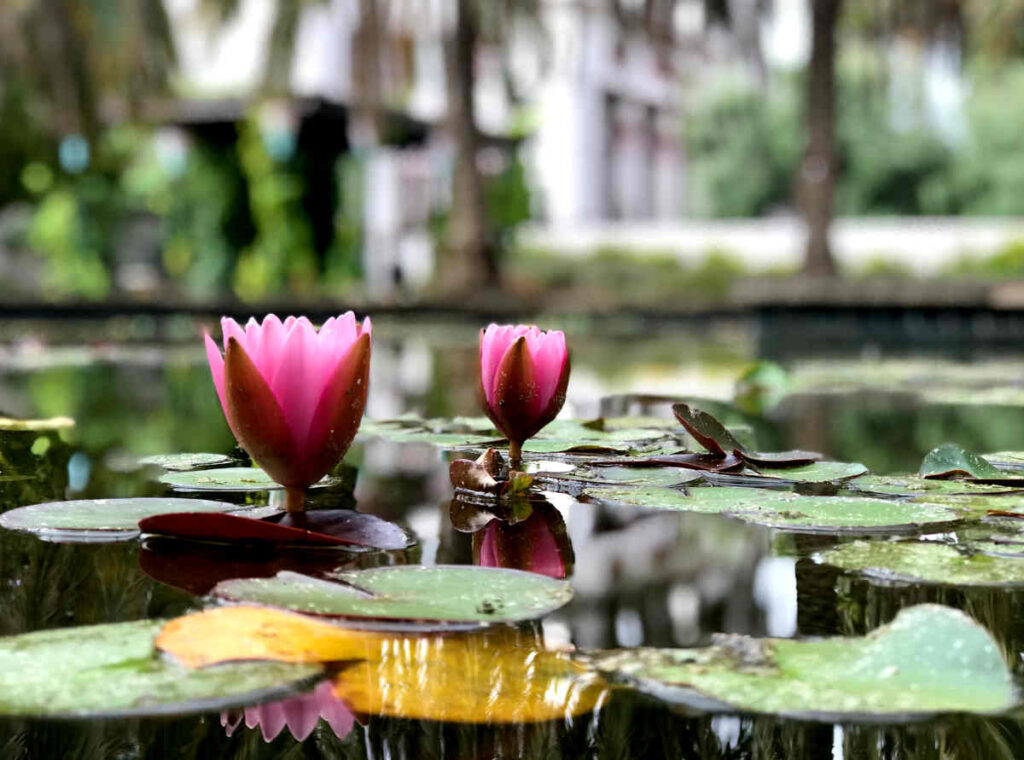 Address: 1660 Park Ave, San Jose, CA 95126
Website: https://egyptianmuseum.org/
17. Computer History Museum
The Computer History Museum is a tribute to the evolution of technology and its impact on our world.
From ancient abacuses to modern supercomputers, you'll witness how technology has transformed the way we live, work, and communicate.
For families with kids, the Computer History Museum offers an engaging and educational experience. Children can immerse themselves in hands-on activities, coding workshops, and demonstrations that ignite their curiosity and foster a love for technology and innovation.
Address: 1401 N. Shoreline Blvd., Mountain View, CA 94043
Website: https://computerhistory.org/
18. Children's Musical Theater San Jose
Throughout the year, CMT puts on a variety of Broadway-style productions to showcase the incredible talent of young performers. From classic musicals to contemporary hits, the stage comes alive with performances that leave audiences in awe.
In addition to their main stage productions, CMT offers various educational and enrichment programs. Workshops, classes, and summer camps provide young artists with opportunities to refine their craft and gain valuable experience in all aspects of theater production.
Address: 1545 Parkmoor Ave., San Jose, CA 95128
Website: https://www.cmtsj.org/
19. Silicon Valley Tech Tours
Silicon Valley tech tours offer families an opportunity to explore the inner workings of the tech industry and witness the advancements shaping our future. From tech enthusiasts to curious minds of all ages, these tours cater to everyone eager to delve into the world of technology.
During these tours, you can visit the campuses of iconic tech companies like Apple, Google, and Facebook.
Explore the sprawling campuses and state-of-the-art facilities where some of the world's most innovative products are created.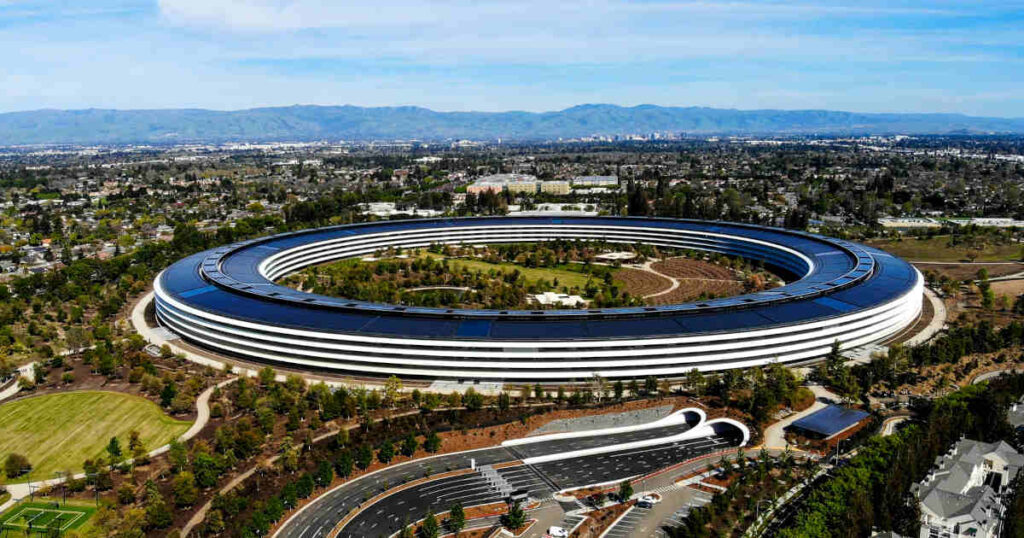 20. Hakone Estate and Gardens
Covering 18 acres of lush landscape, Hakone Estate features gardens, koi ponds, and meandering pathways. Families can take leisurely strolls to immerse themselves in the harmonious blend of Japanese aesthetics and California's flora.
A highlight of Hakone is the Moon Viewing House, providing panoramic views of the surrounding mountains and city below. Families can sit back, relax, and bask in the beauty of the natural surroundings.
Address: 21000 Big Basin Way, Saratoga, CA 95070
Website: https://www.hakone.com/
21. Japanese Friendship Garden
Spanning six acres, the Japanese Friendship Garden showcases traditional Japanese garden elements, including stone lanterns, cascading waterfalls, and koi ponds.
The garden features a beautiful tea house for families to participate in authentic Japanese tea ceremonies and experience the grace and elegance of this ancient ritual. It's an excellent opportunity for kids to learn about Japanese customs and traditions while savoring the art of tea preparation and serving.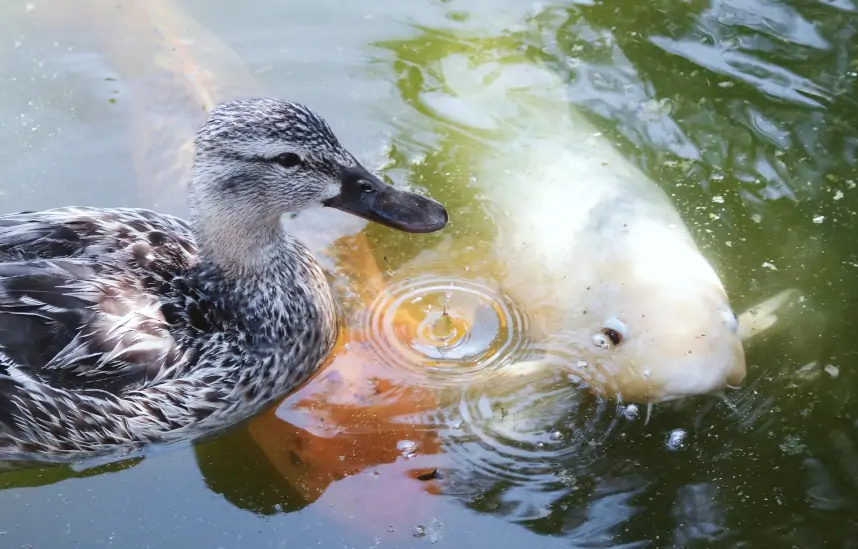 Address: 1300 Senter Rd, San Jose, CA 95112
Website: https://www.sanjoseca.gov/Home/Components/FacilityDirectory/FacilityDirectory/2835/2053
22. Rancho San Antonio Preserve
The sprawling 3,988-acre Rancho San Antonio Preserve boasts a diverse landscape, from rolling grasslands to lush woodlands, making it a destination for outdoor enthusiasts of all ages.
Address: 22500 Cristo Rey, Los Altos, CA 94024
Website: https://www.openspace.org/preserves/rancho-san-antonio
23. Stanford University
Stanford University stands as one of the world's leading research institutions. Its large campus offers a beautiful and inspiring setting, with its iconic architecture, lush green spaces, and historic landmarks.
For families interested in art and culture, the Cantor Arts Center at Stanford University houses a collection of over 40,000 artworks, ranging from ancient to contemporary pieces. The Anderson Collection, another gem on campus, showcases modern and contemporary art masterpieces.
Stanford University also offers various recreational and family-friendly activities. Families can enjoy picnics on the Oval, take strolls through the beautiful gardens, or cheer on the Cardinal at a college sports event.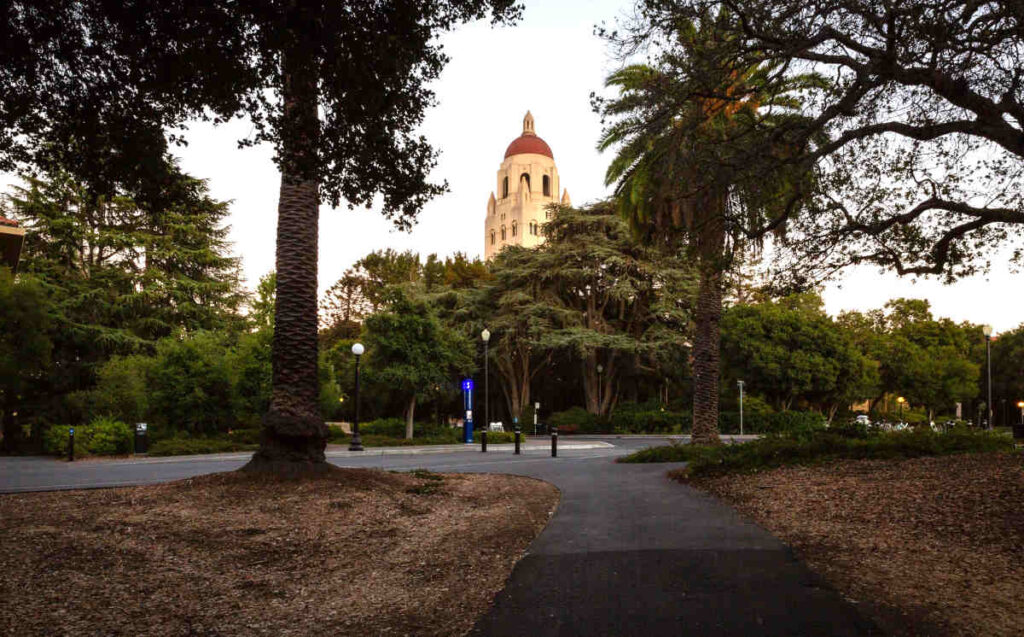 Address: 450 Serra Mall, Palo Alto, CA 94305
Website: https://visit.stanford.edu/
24. Mount Hermon Adventures
Mount Hermon Adventures offers an escape for families seeking outdoor adventures.
For families looking for an adrenaline rush, the Redwood Canopy Tours are a must-try experience. Embark on a guided zip line adventure through the towering redwoods, soaring from platform to platform while enjoying views of the forest canopy.
For families who prefer to stay on the ground, the Adventure Grove offers activities suitable for all ages. From archery to laser tag, and even a climbing wall, there's something for everyone to enjoy. It's an excellent way to bond and have fun together as a family.
In addition to the adventure activities, Mount Hermon Adventures offers hiking trails winding through the redwood forest. Families can explore the natural beauty of the area in tranquility.
Address: 17 Conference Dr, Felton, CA 95018
Website: https://mounthermonadventures.com/